To redeem a prepaid or gift code, follow these steps:
*Note* Prepaid codes can only be applied to accounts with no billing enabled, or onto accounts that are within 30-days of renewal.
1. Sign in to Backblaze with the registered Backblaze account email address and then your password.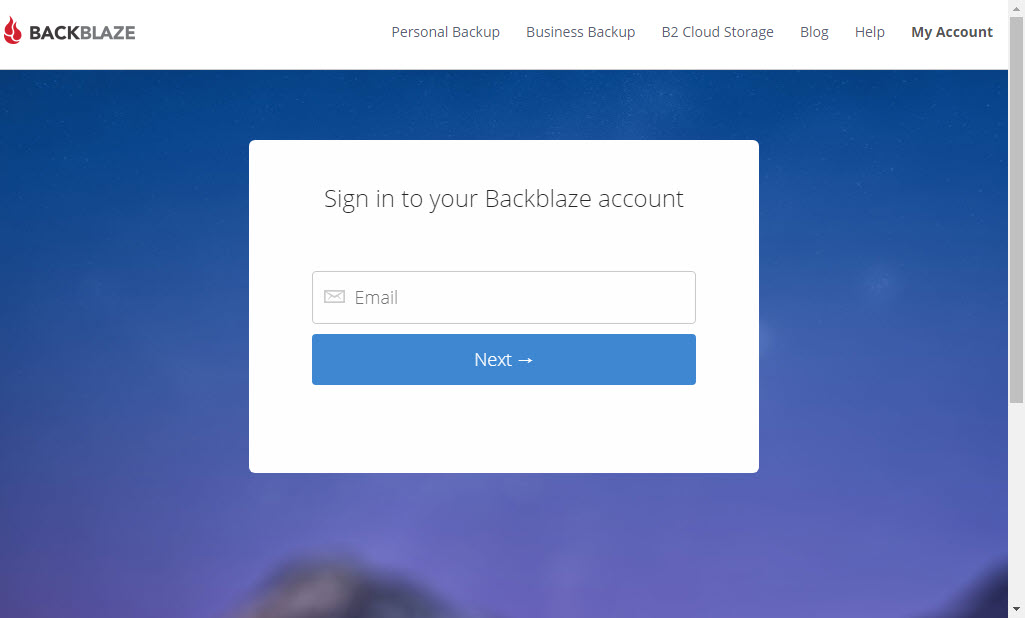 2. Choose "Billing" from the navigation on the left hand side.
3. On the right of "Billing" use the "Buy" or "Change Payment Method" link.
4. In the pop-up, choose "Prepaid Code" and enter the code into the field that appears.