To redeem a prepaid or gift code, follow these steps:
*Note* Prepaid codes can only be applied to accounts with no billing enabled, or onto accounts that are within 30-days of renewal. They also can only be applied to accounts that already have started an active backup.


1. Sign in to Backblaze with the registered Backblaze account email address and then your password.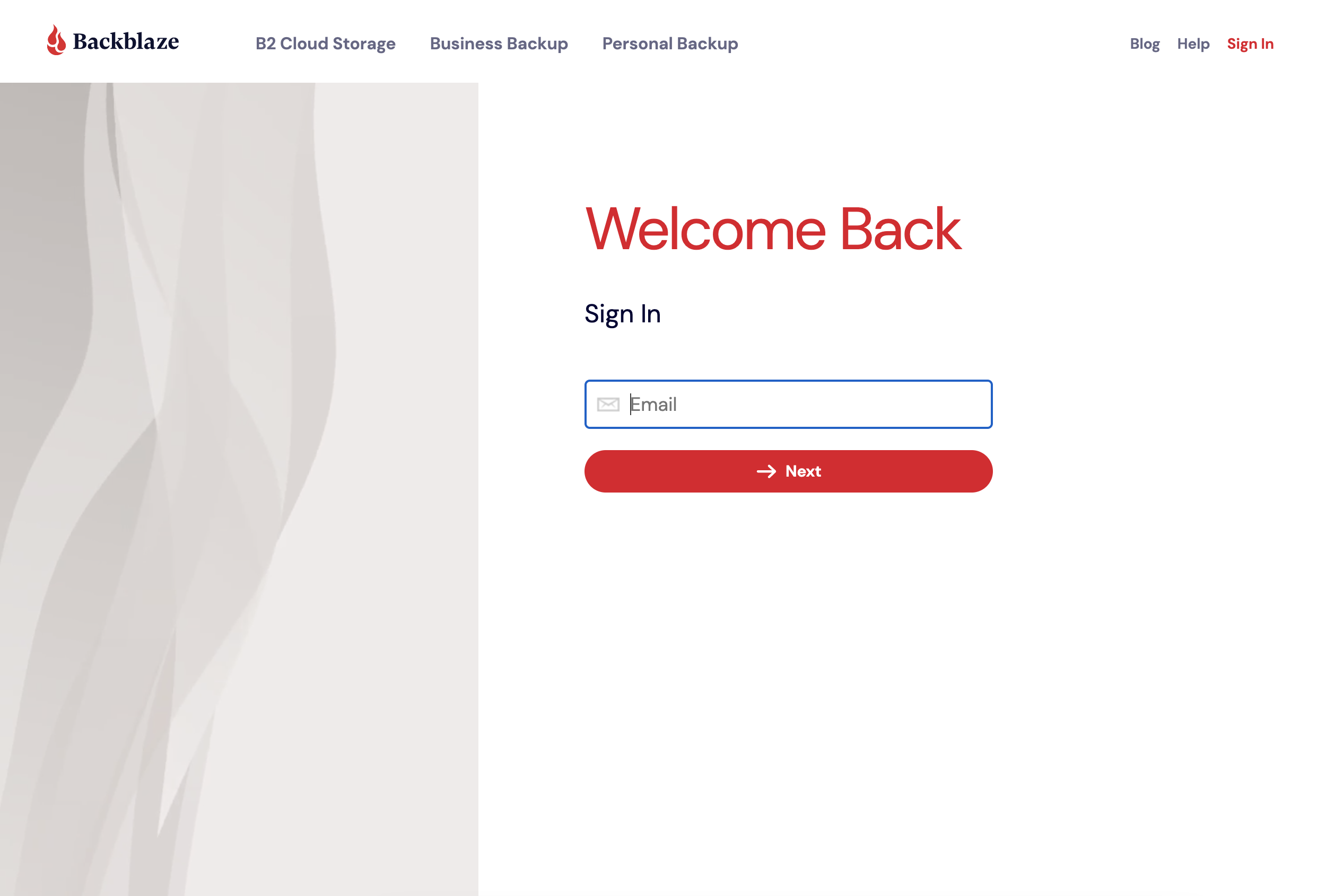 2. Choose "Billing" from the navigation on the left-hand side.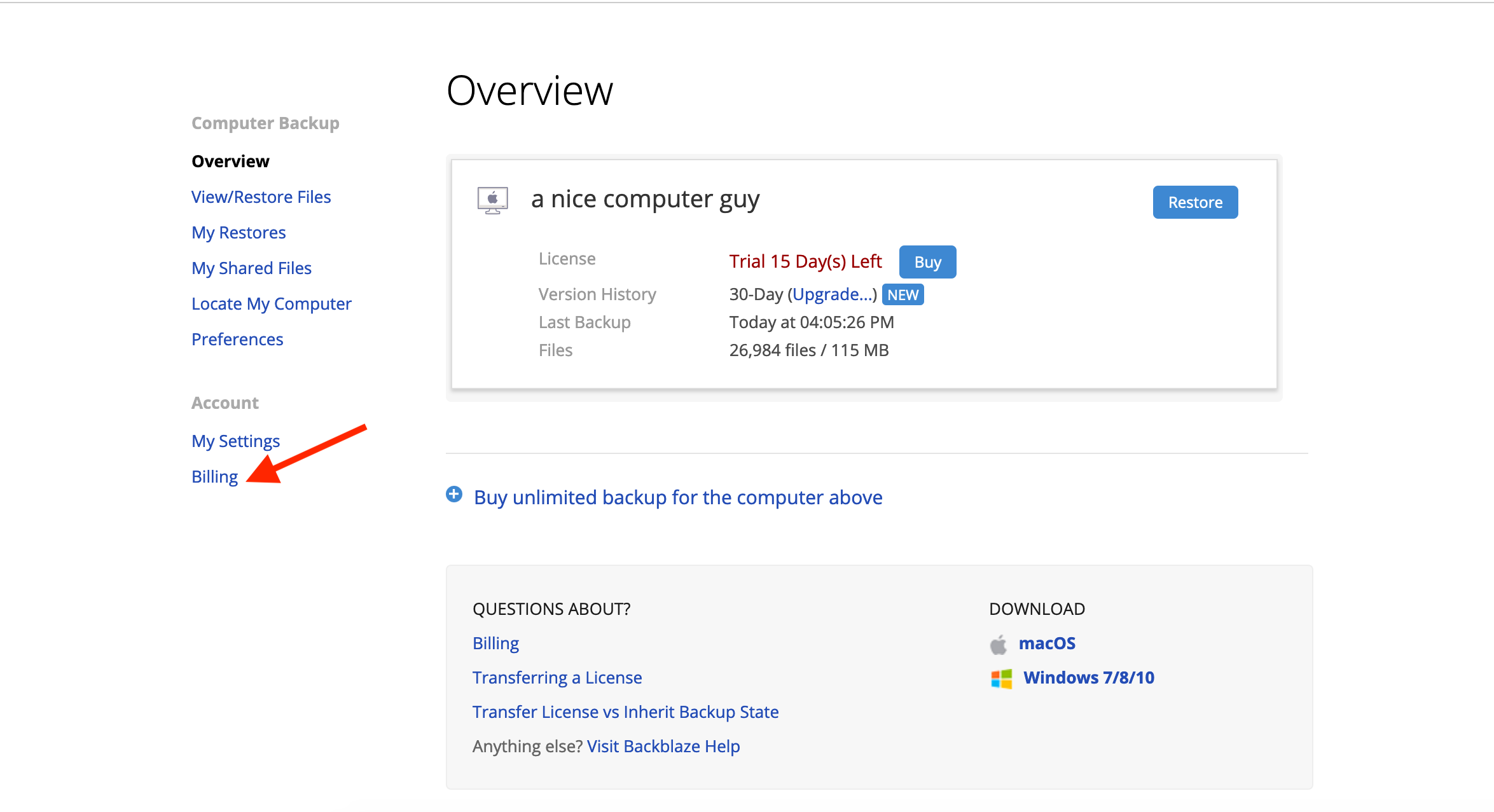 3. On the right of "Billing" use the "Buy" or "Update Payment Method" link
(if there has never been billing associated with the account you will see "buy", an account with a previous billing association will see "Update Payment method")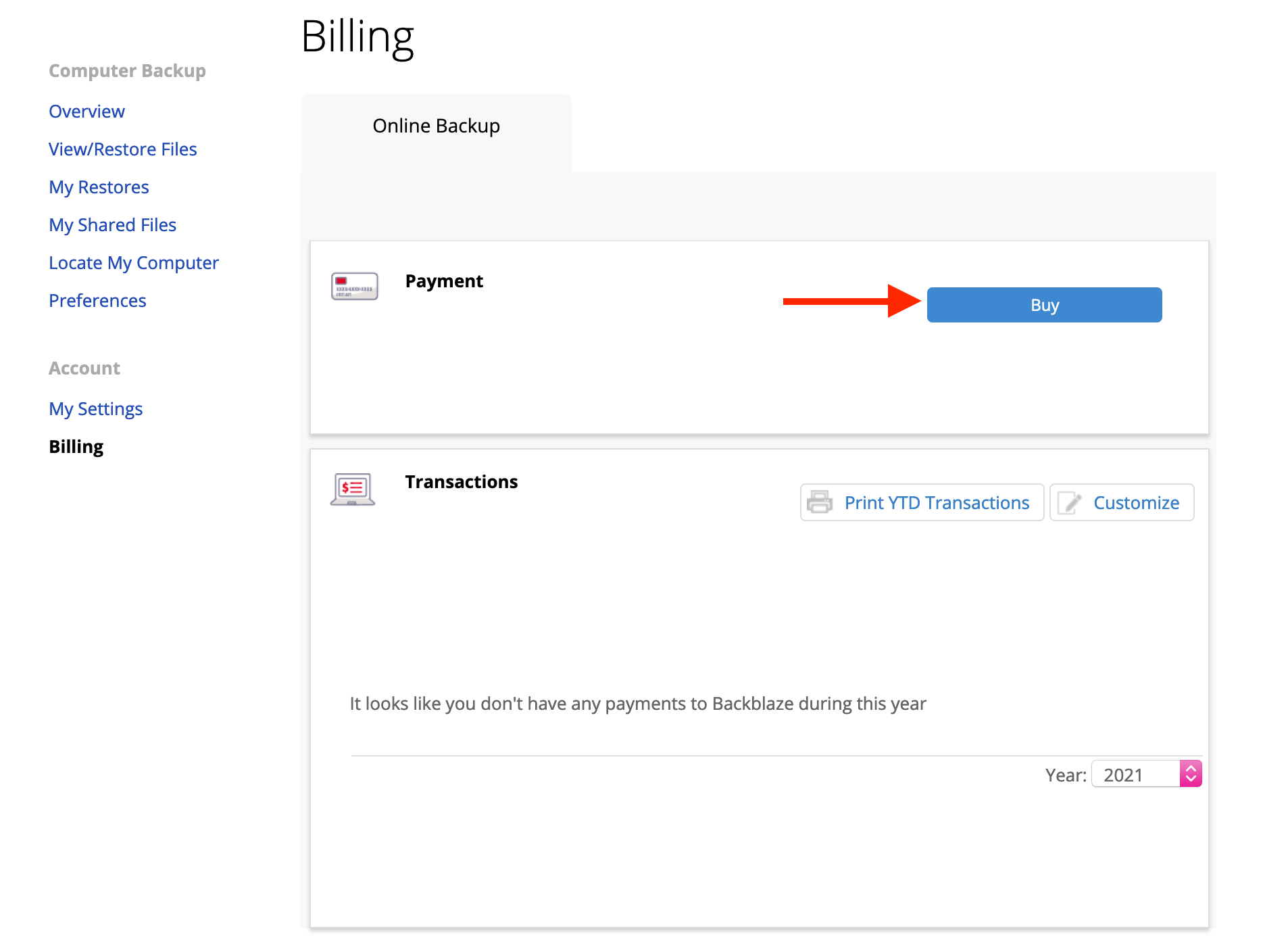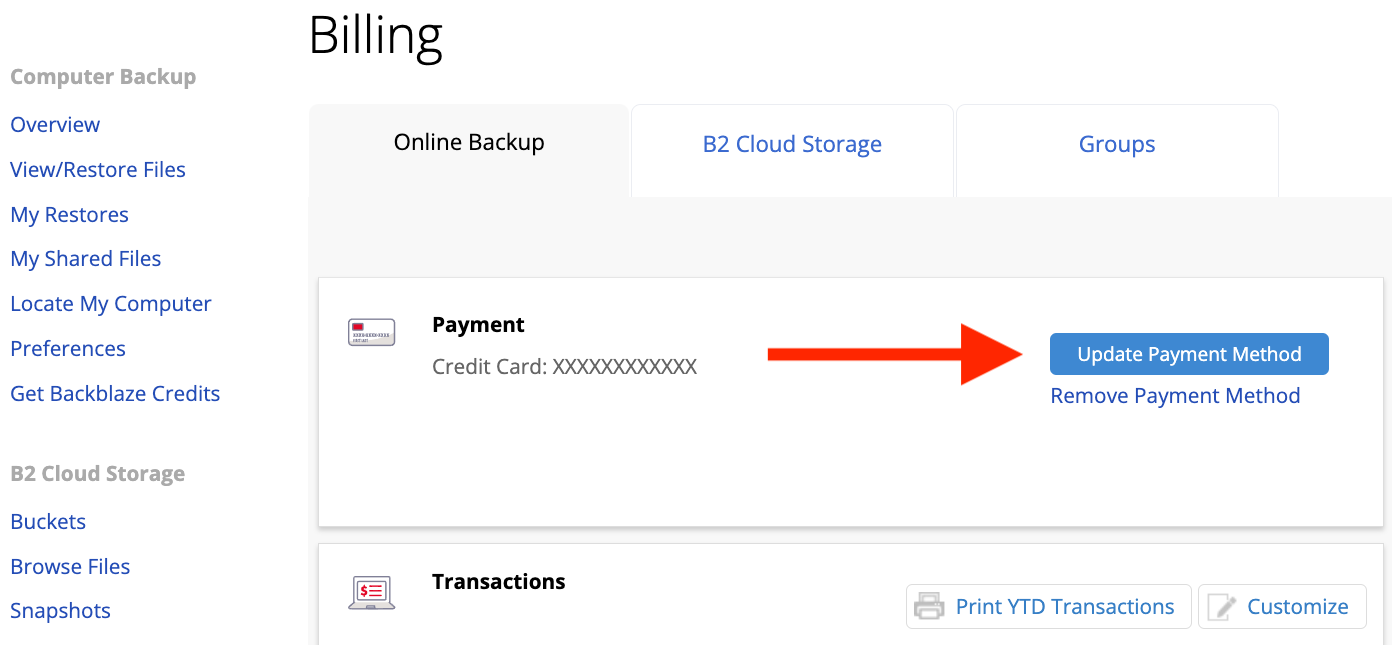 4. In the pop-up, choose "Prepaid Code" and enter the code into the field that appears. Depending on whether this is an account with previous billing, or if this is first time purchase, it should appear one of the two ways pictured below, either as popup on your billing page, or as part of the "buy" page.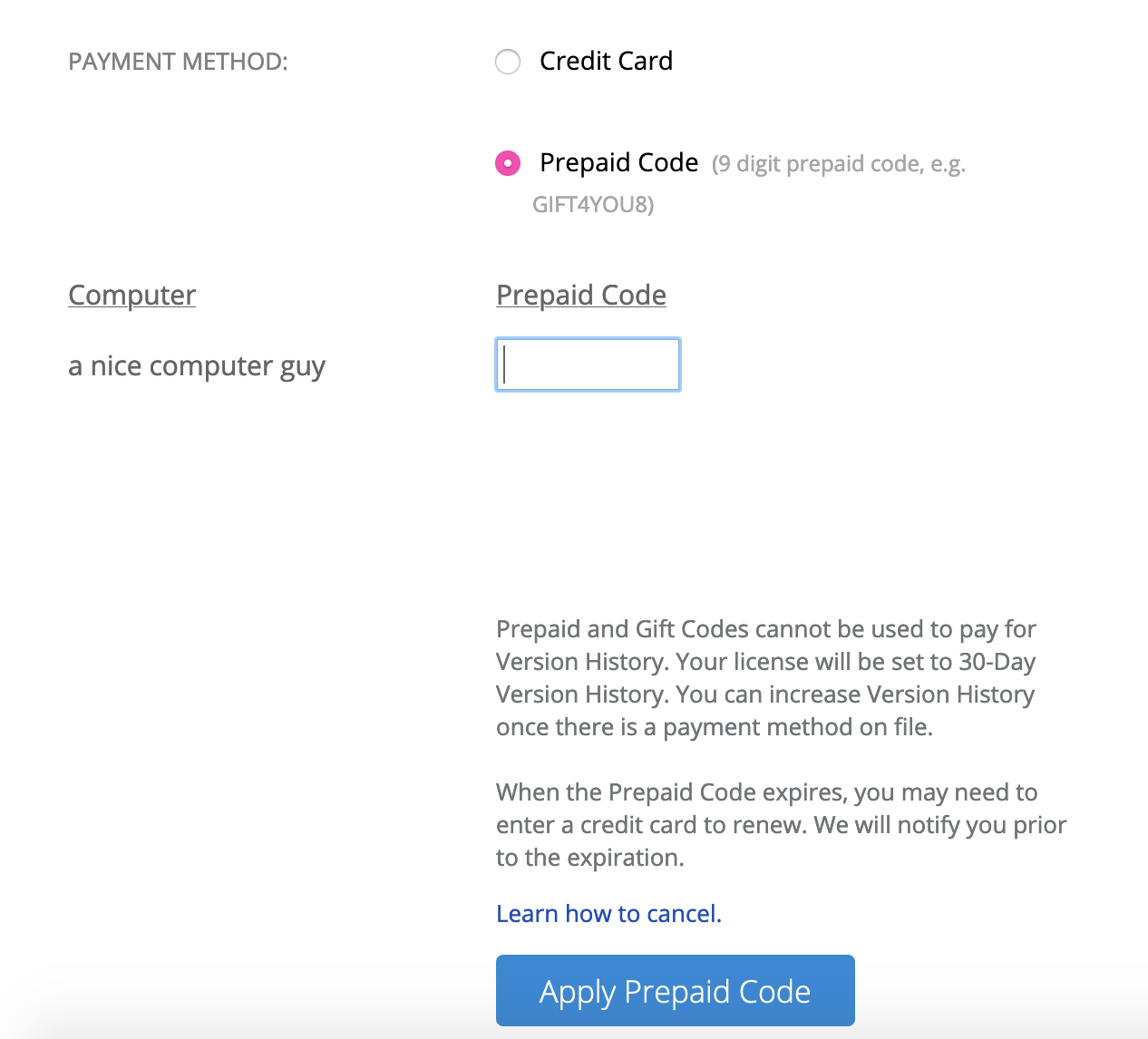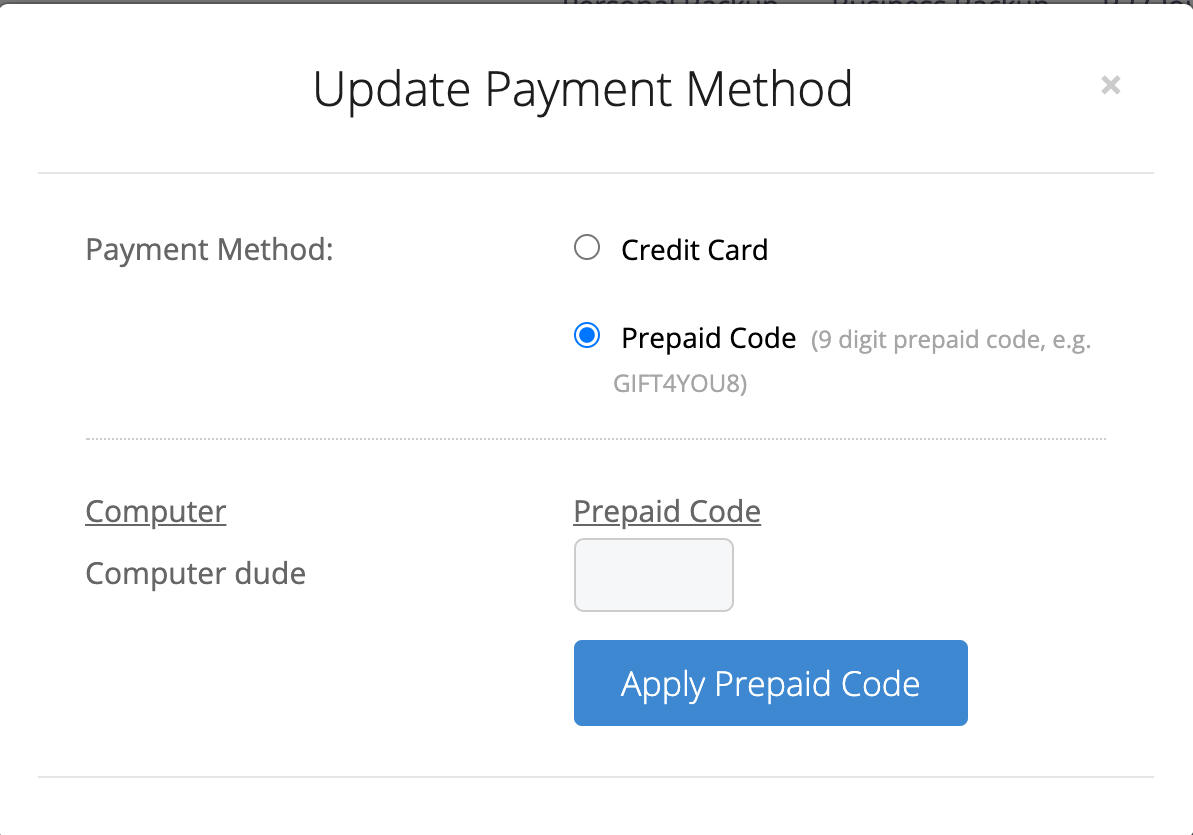 Please note:
Prepaid codes can not be used to pay for an Extended Version History upgrade. While the code will pay for the backup's license, a credit card will need to be added in order to purchase the upgrade.