You can change your current billing plan to a different billing frequency by doing the following:
1. Log in to your Backblaze.com account and navigate to the page named "Preferences" linked on the left-hand side of the page.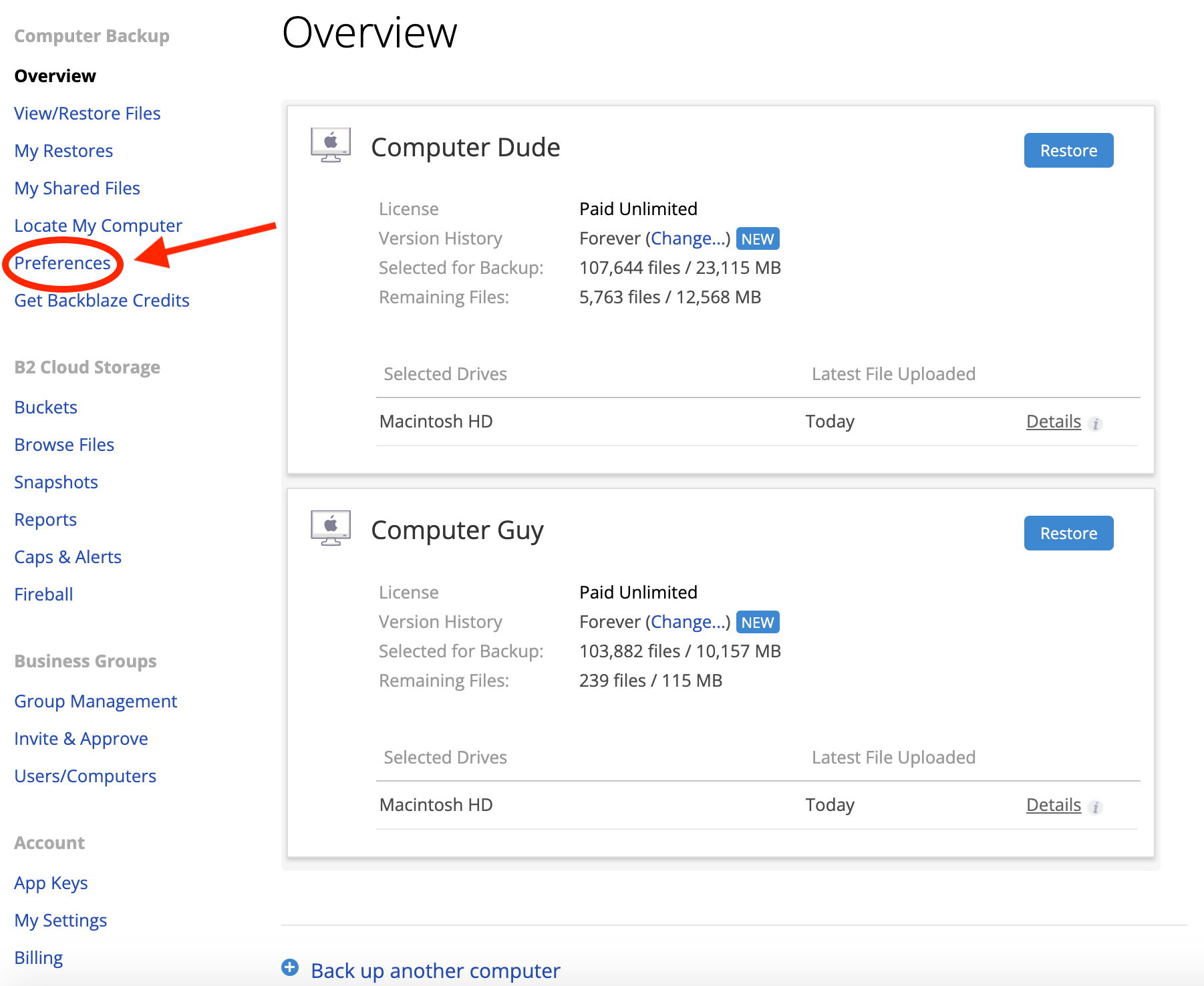 2. Under the section labeled "Plan" you will see your current billing plan, you will also see a drop-down menu that lists other plan options.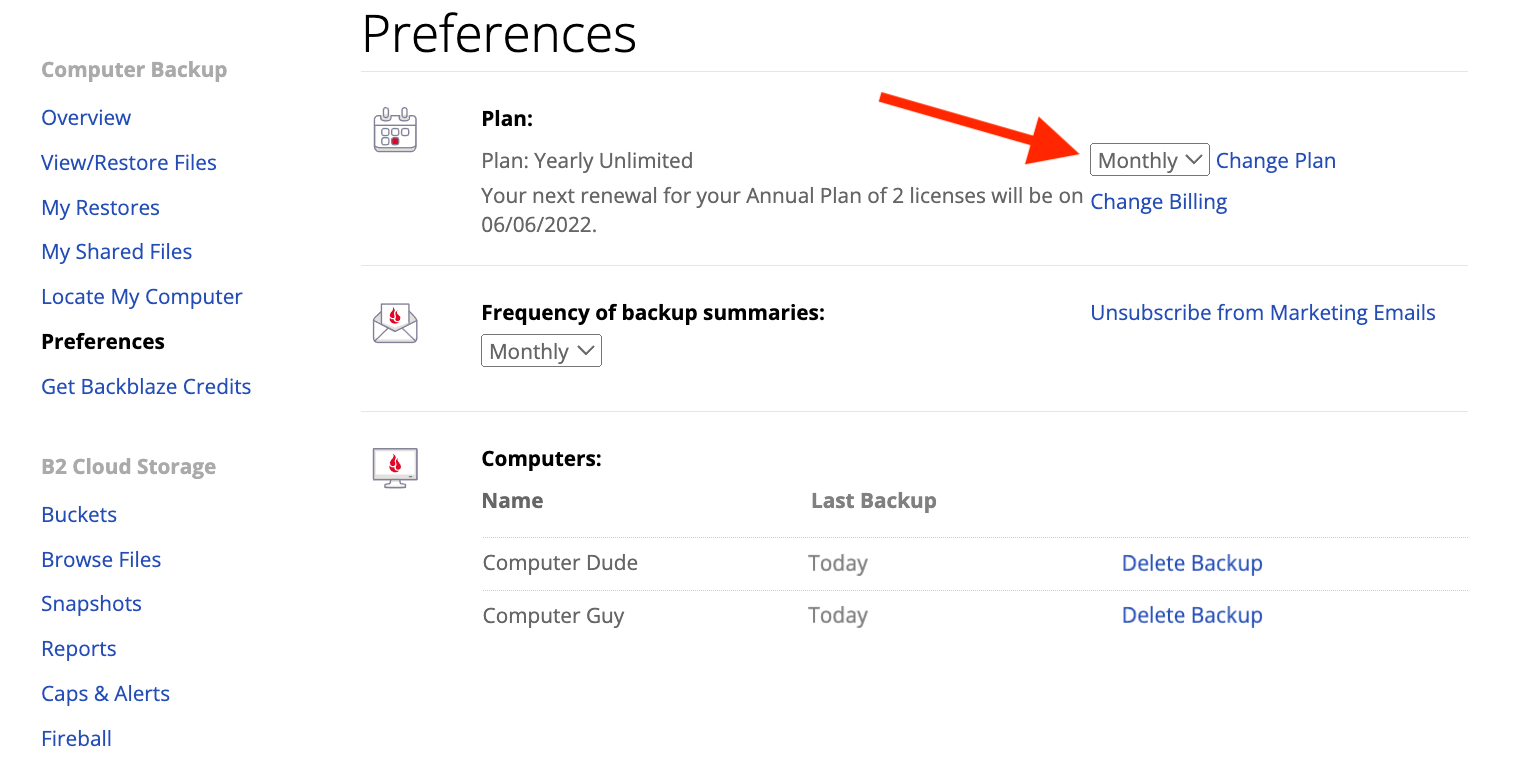 3. Select your desired billing plan from the drop-down menu.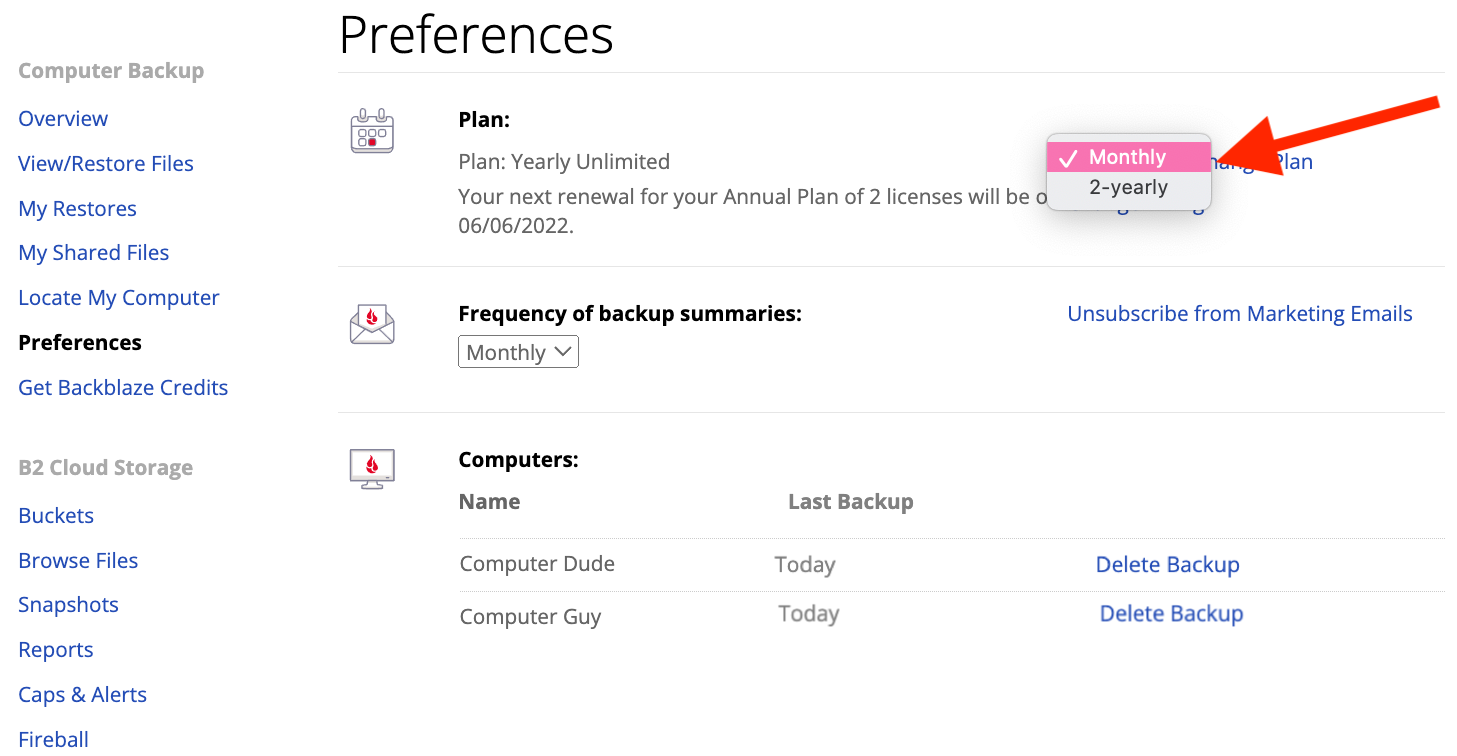 4. Once you have selected your preferred billing plan, click where it says "Change Plan"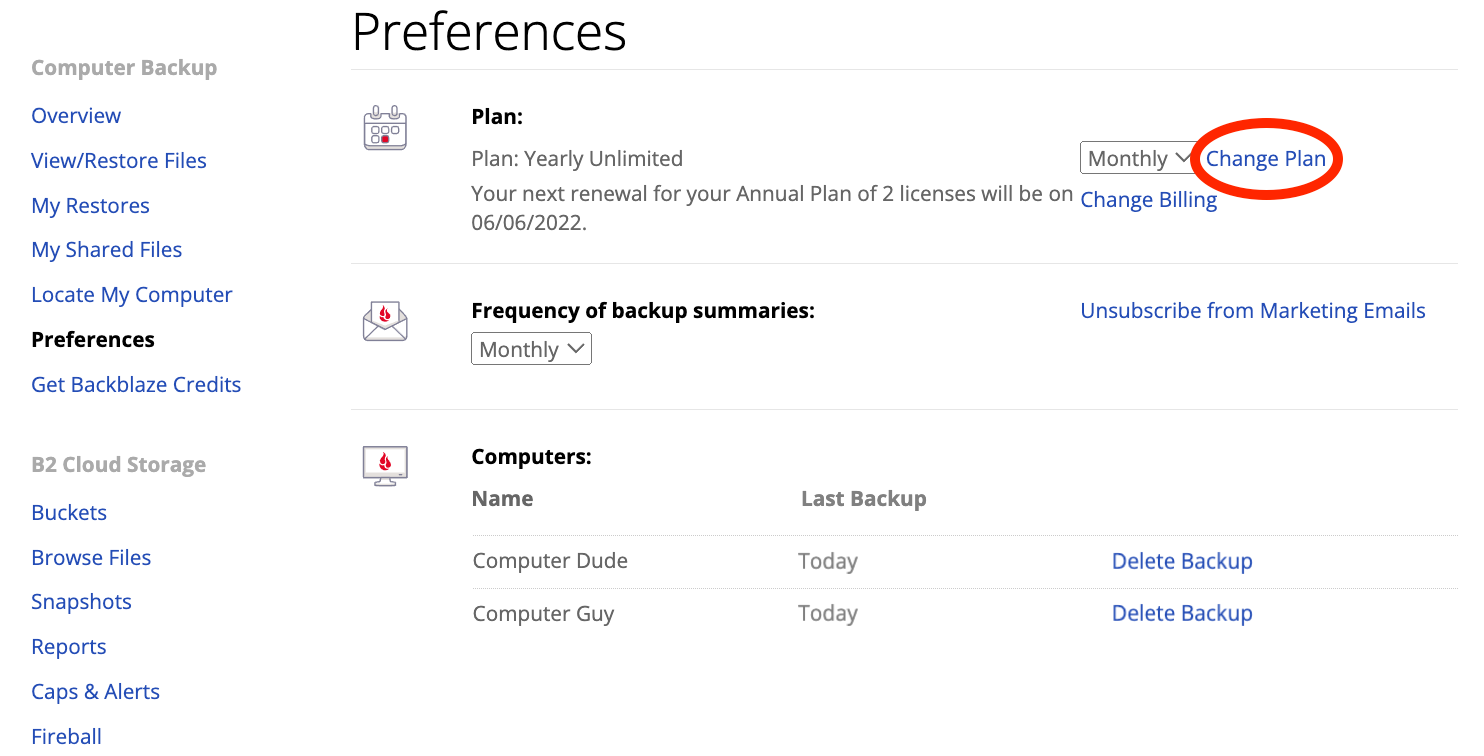 5. You will see the below pop-up after clicking on "Change Plan". Click "OK" to confirm the change.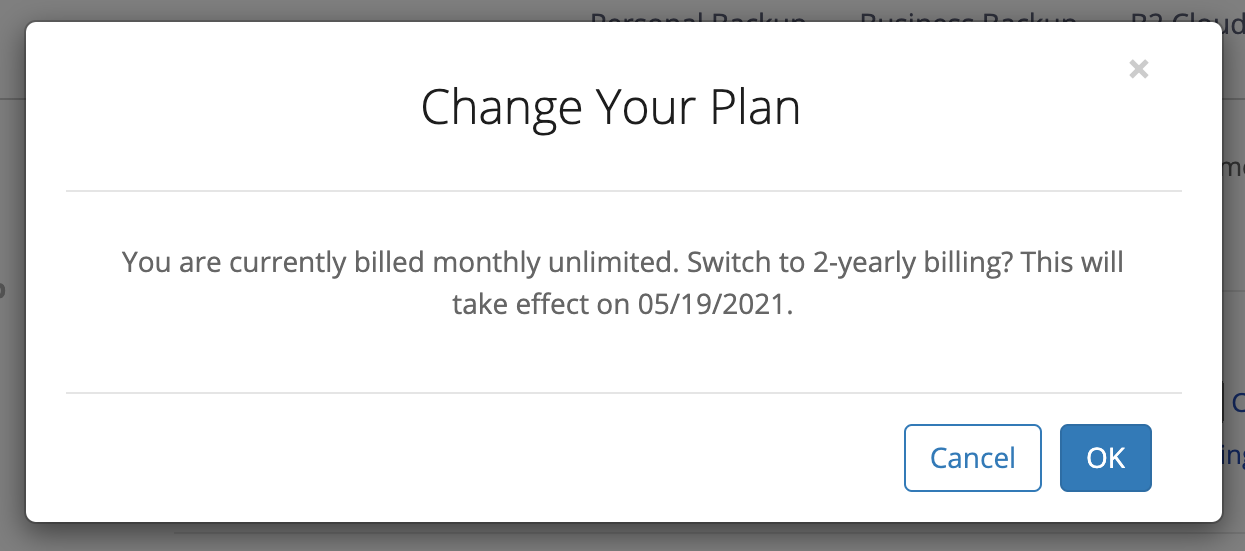 Your newly selected billing plan will take effect at the time of your next renewal.