The transaction history for an account is available on the Backblaze website, once logged in.
1. Sign in to the Backblaze account at https://secure.backblaze.com/user_signin.htm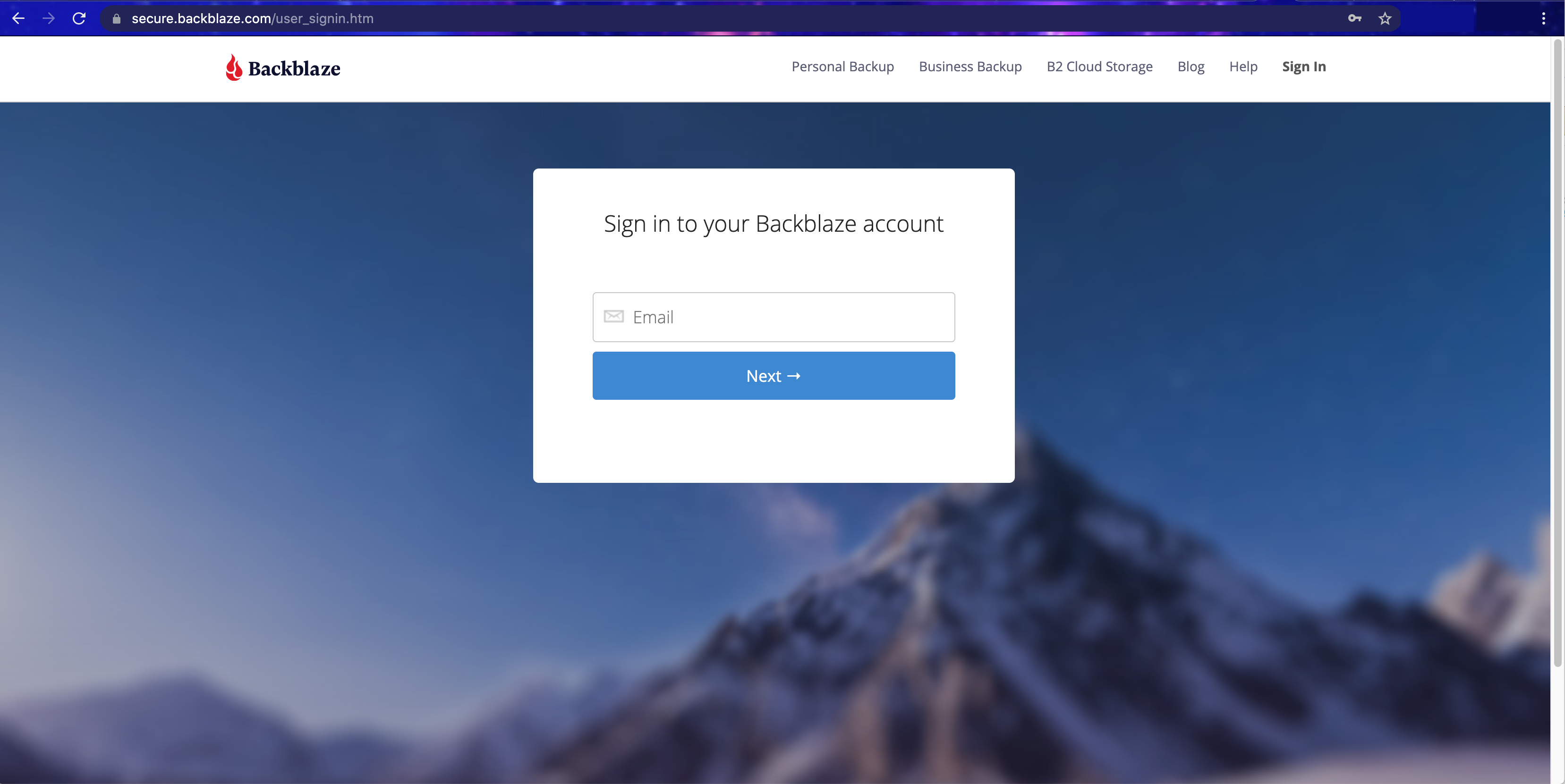 2. Select "Billing" on the left-hand navigation.
(if using Business Groups, be sure to select the Group tab on this page, as shown below)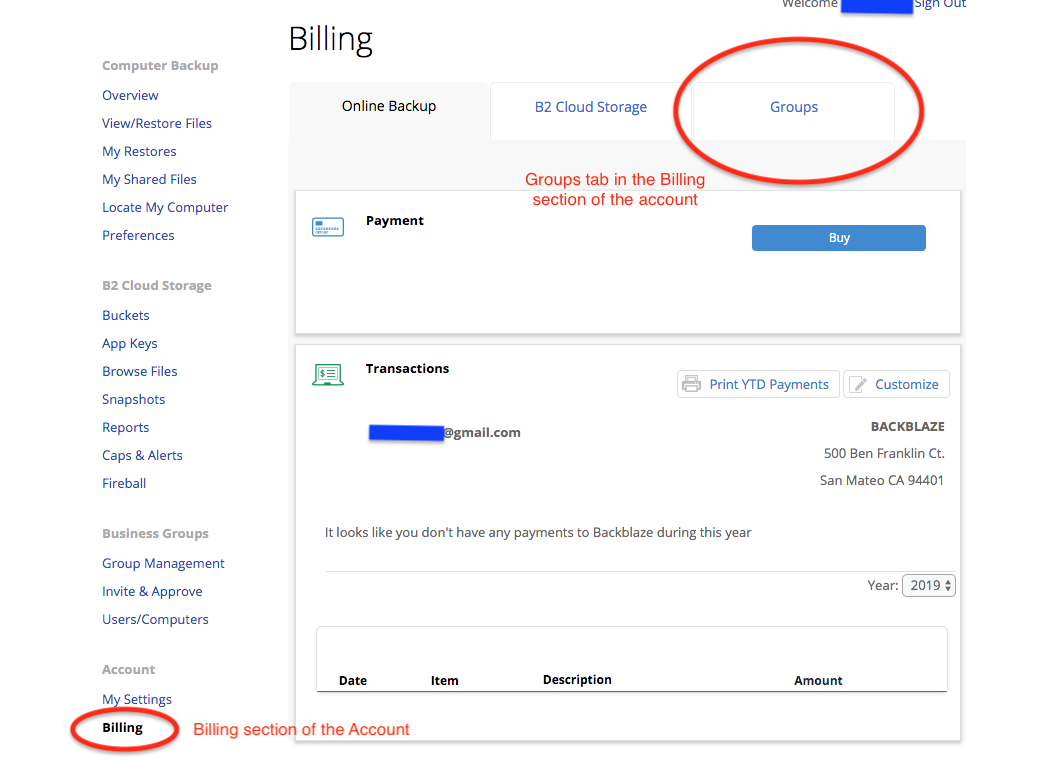 3. On this page, select "Print" to create a printable record. If added information is required, select "Customize" to edit the invoice.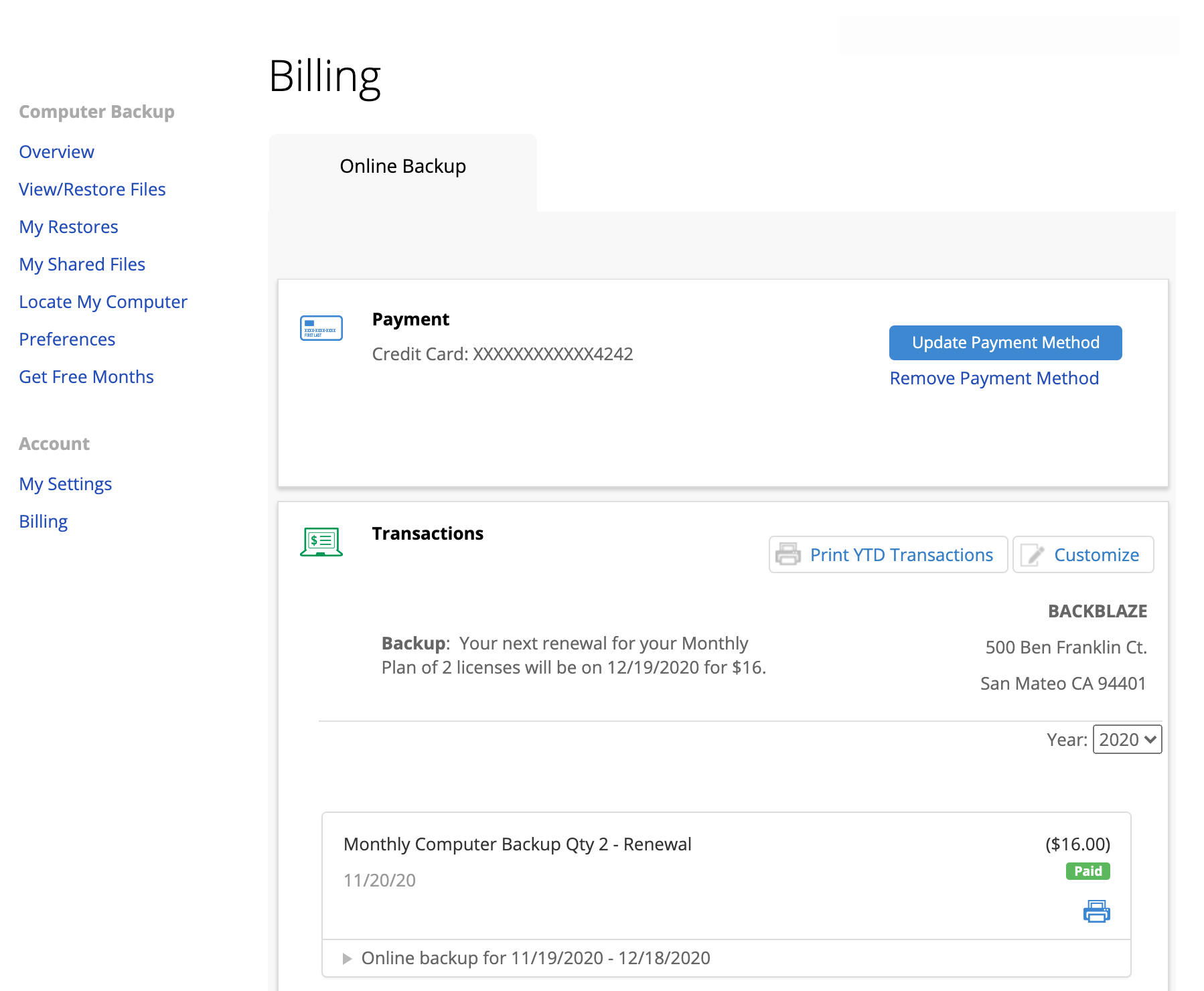 Recent transactions may take up to 48 hours to appear, depending on the bank or card issuer.