Introduction
Nakivo provides users with a multi-platform backup solution with a range of ransomware recovery features for multi-data loss scenarios, from individual file recovery to Full VM recovery.
This guide assumes that you already have a Backblaze B2 Cloud Storage account created with a Bucket and Credentials created.
If you do not, Here are some links to get you started.
Creating a B2 Bucket using the Web UI
Creating and Managing Application Keys
Nakivo can be configured with B2 Cloud Storage by following the steps below.
Note: You need to pre-create the B2 bucket you intend to use with Nakivo and enable Object Lock on the bucket if you wish to use the immutability feature (recommended).
Guide
1) From the main menu, click on Settings, and then Inventory. Then in the right panel, click Add New…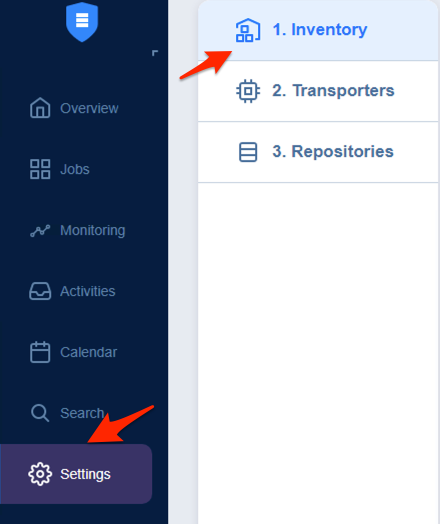 2) Under Inventory items, click Cloud, then click Next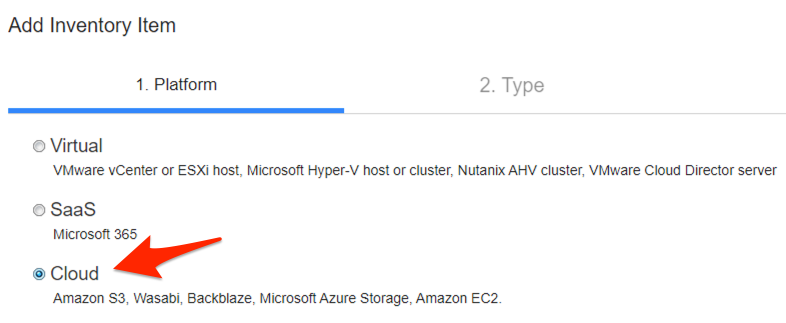 3) Under Platform, click Backblaze and then click Next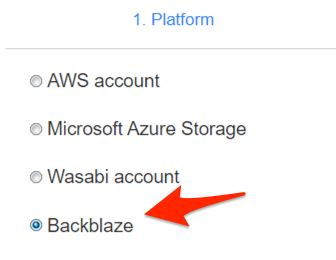 4) Enter a Display name, followed by your Backblaze App Keys, then click Connect

5) When you see the Certificate Details pop-up, click Accept, and then click Finish at the bottom of the page

Nakivo then takes inventory of your list of buckets. If you add buckets that you want to use with Nakivo, you need to go back to the Inventory and click Refresh All, so Nakivo updates the list of available buckets.

The S3 Compatible API for Backblaze B2 Cloud Storage allows 1000's of integrations to work with B2 Cloud Storage natively. If you're new to the S3 Compatible API, please see our Getting Started Guide. If you have any trouble using Nakivo with B2, please let us know by emailing us at b2feedback@backblaze.com.