1. To create a B2 bucket, you will first need to make sure that you have B2 Cloud Storage enabled on your account through the "My Settings" page in your account. When activating B2 on your account, you will be prompted to enter a phone number that must be verified via SMS. Being able to receive SMS messages is required in order to use B2.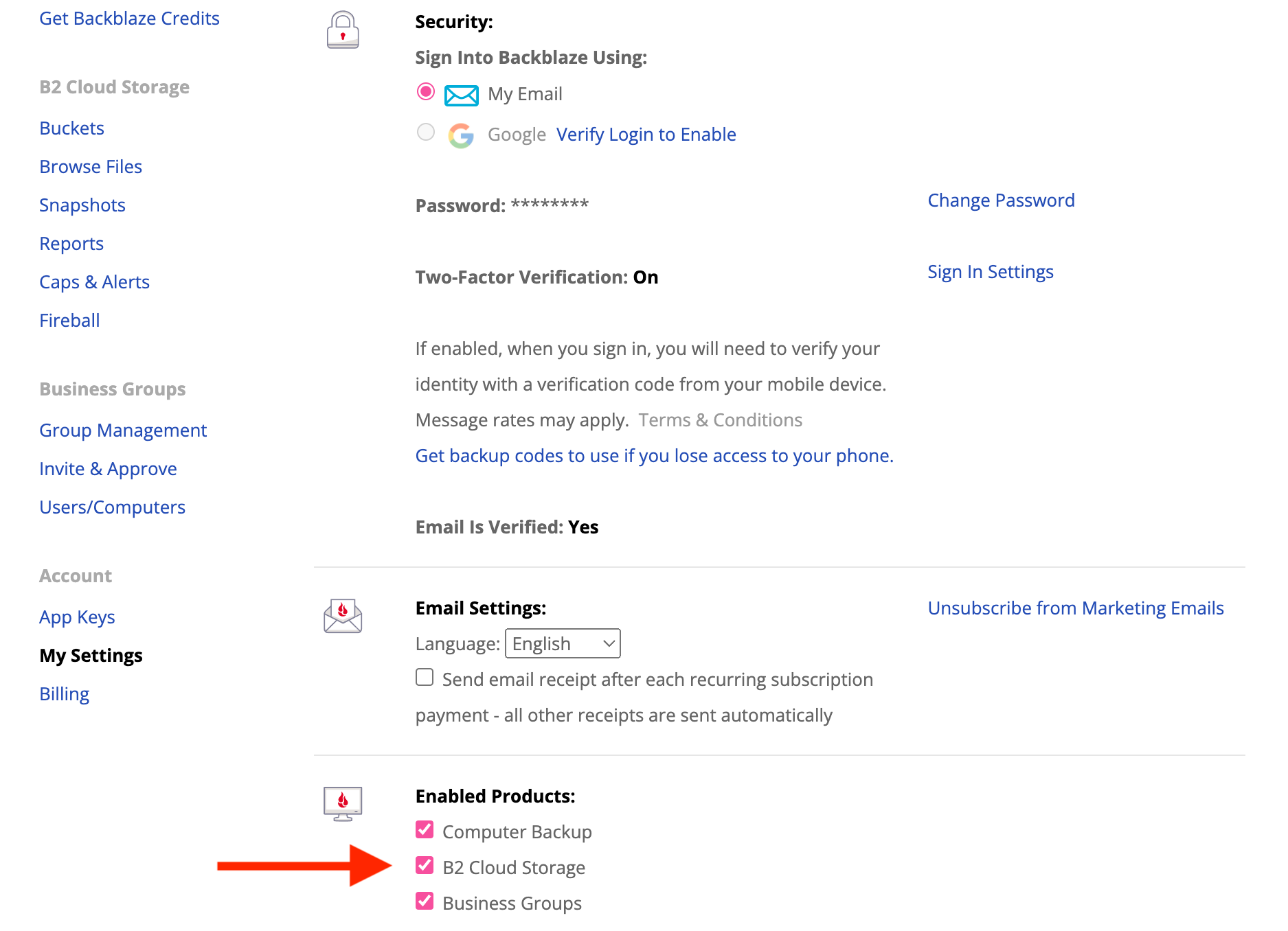 2. Once B2 is enabled on your account, navigate to the page labeled "Buckets"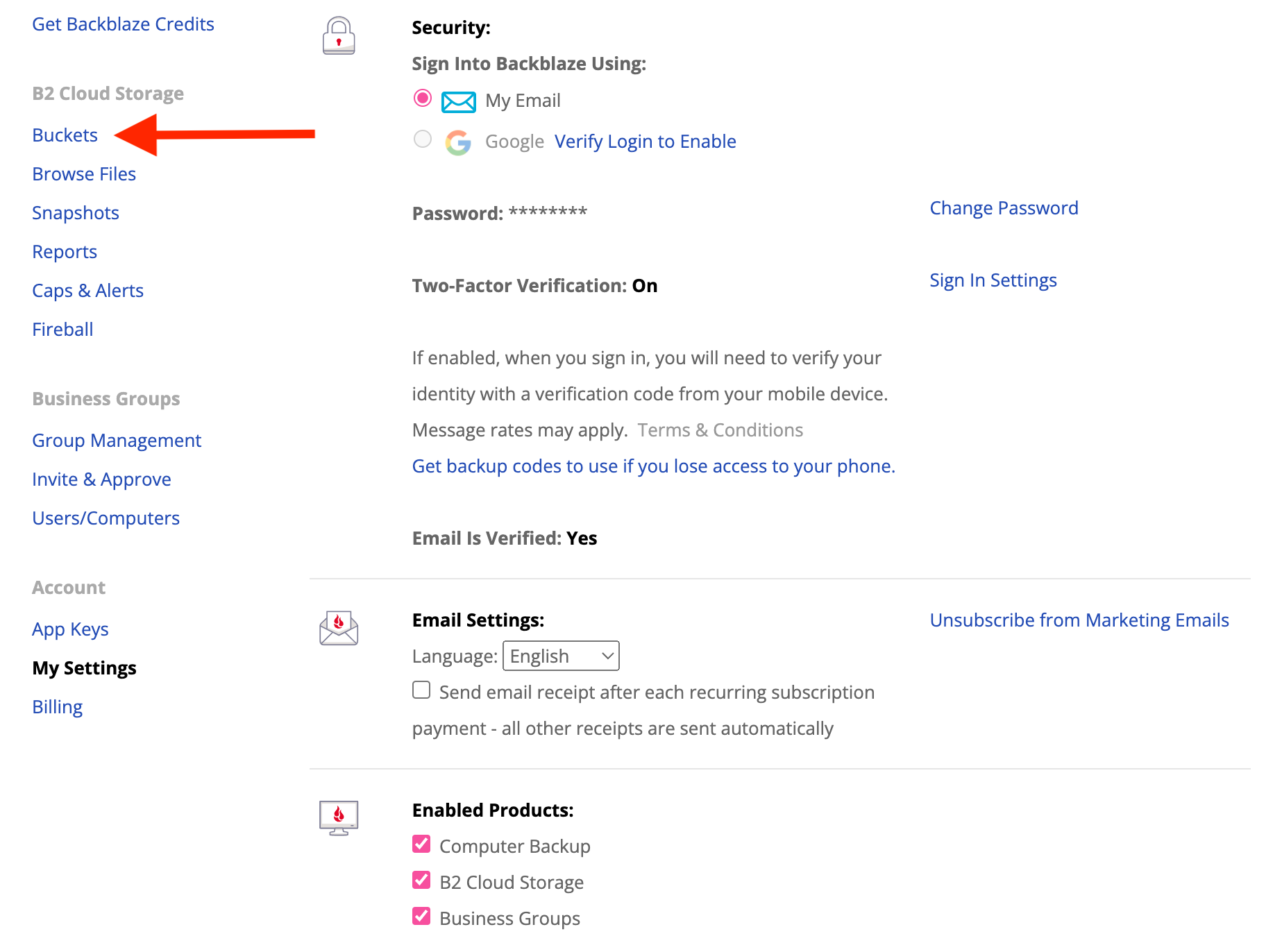 3. Select the "Create a bucket" option from the "Buckets" page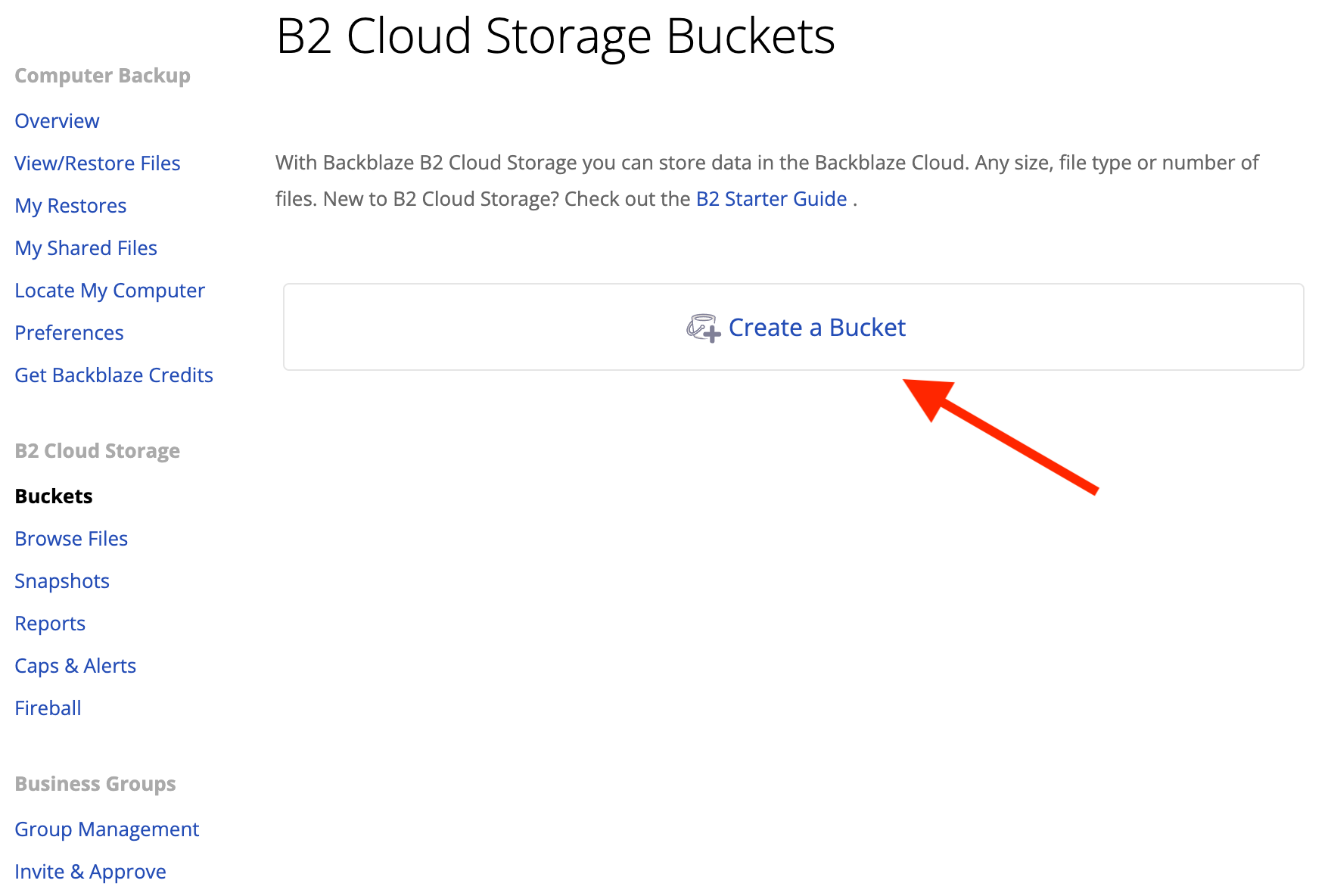 4. This will bring up a popup from which you will name the bucket, set whether the bucket is private or public, disable or enable Server-Side Encryption, and enable or disable Object Lock. The name you choose for your bucket must be globally unique, meaning no other Backblaze user must already have a bucket with that name in order for the name to be accepted. Once you have completed all sections click on the button at the bottom labeled "Create Bucket"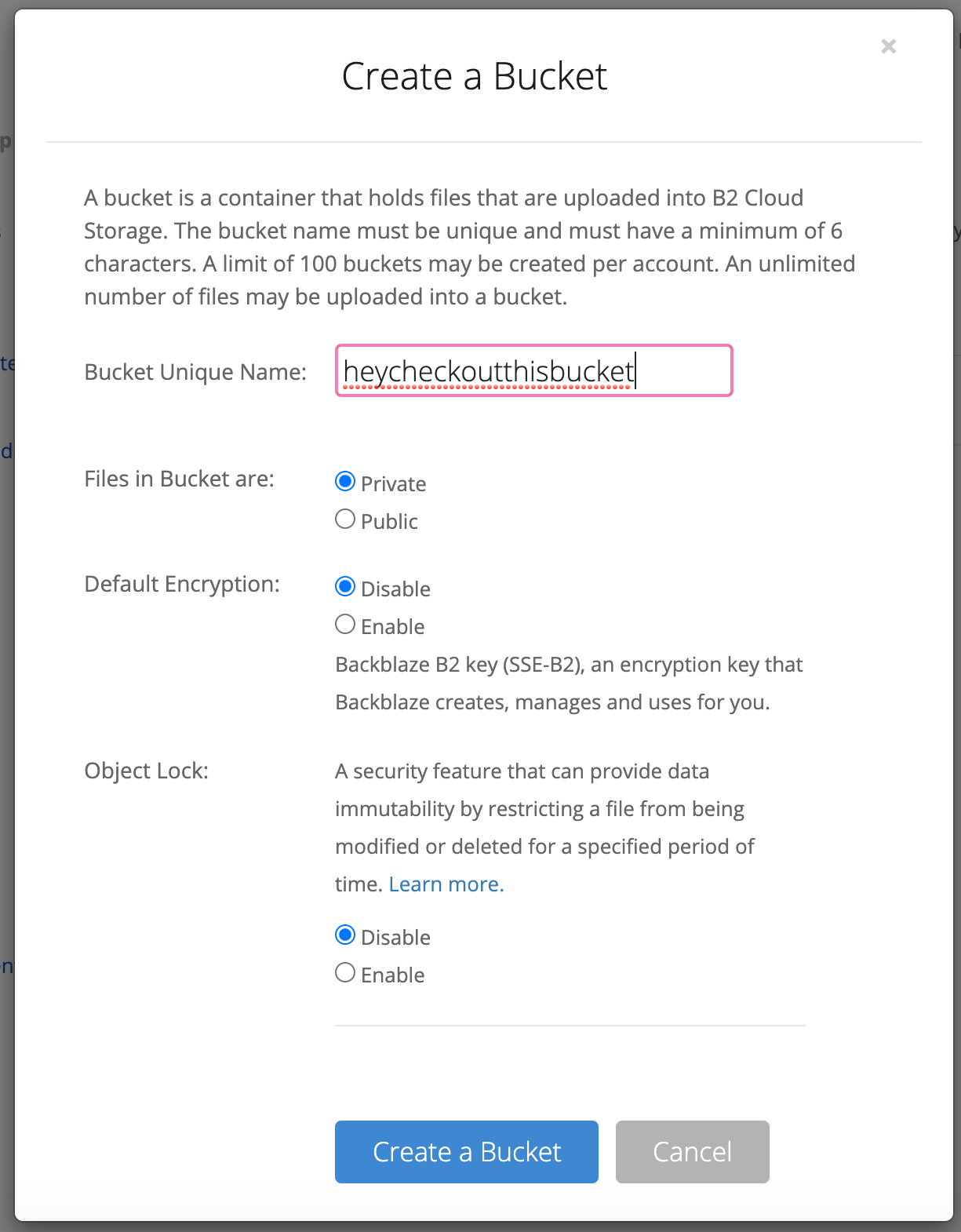 For further information about Server-Side Encryption, and what it means, please check out our Server-Side Encryption FAQ article, and for more information about Object Lock, please check out our Object Lock FAQ article.
5. Once you have created the bucket it will appear in the "Buckets" page of your account