Introduction
Offshoot allows anyone to transfer from a local source directly to the cloud. Offshoot enables you to create multiple copies, backups, and archives from multiple sources simultaneously. Built with video workflows in mind, with support for integrations like Iconik, Parachute, Scratch, Frame.io, and many others.
Prerequisites
Offshoot App Installed on Mac or PC

A Pro License

Access to Backblaze Bucket
Guide
Getting your B2 Application Keys and S3 Endpoint Bucket URL
1) Log in to your account at www.backblaze.com and click the Buckets in the left-hand column. Once here, click the Create a bucket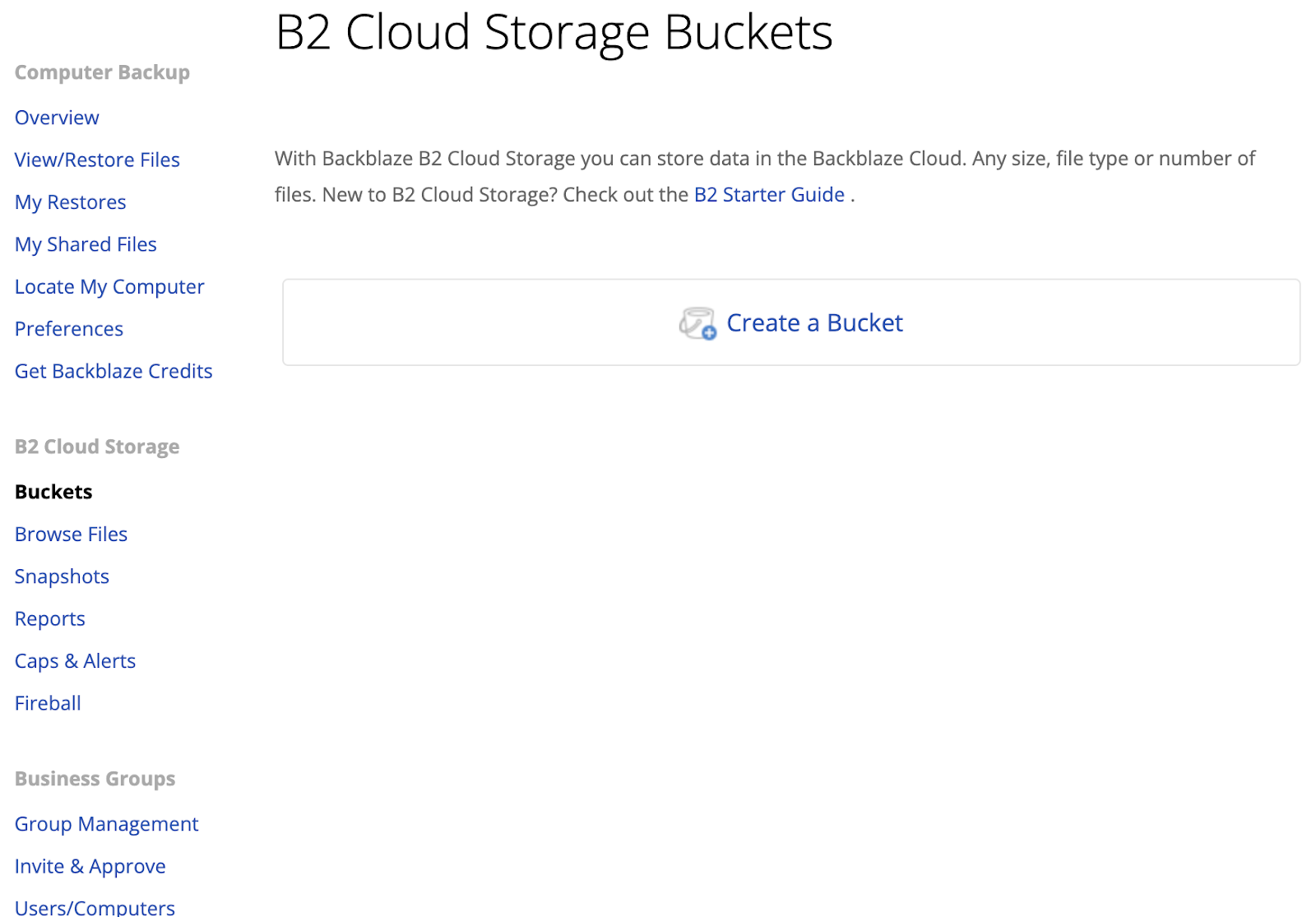 2) Give your Bucket a unique name.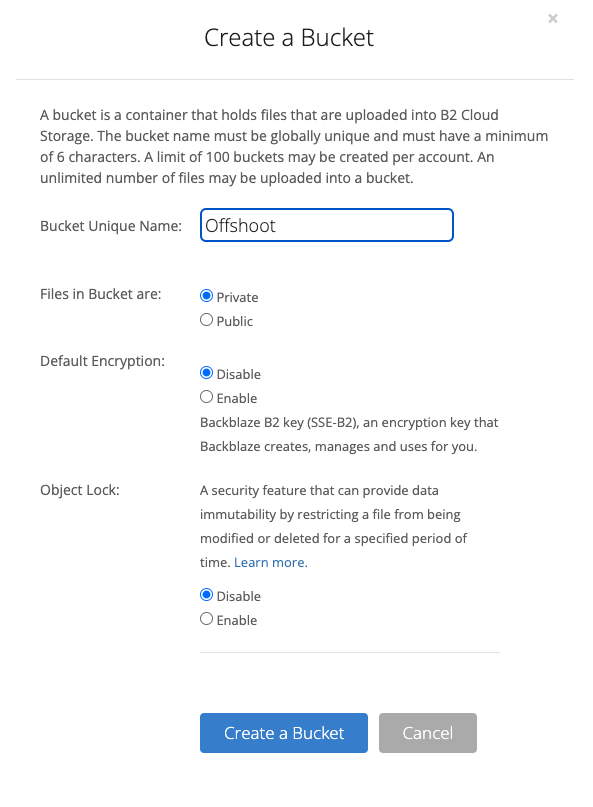 3) You will now see your bucket on the Buckets page. Take note of the S3 Endpoint listed here for use later when setting up B2 with Offshoot.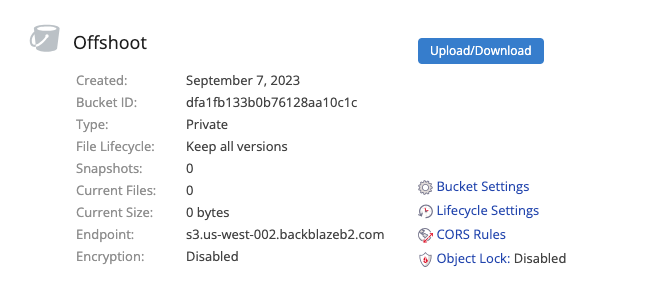 4) Now click the App Keys link in the left-hand column to navigate to the App Keys page and click Add a New Application Key.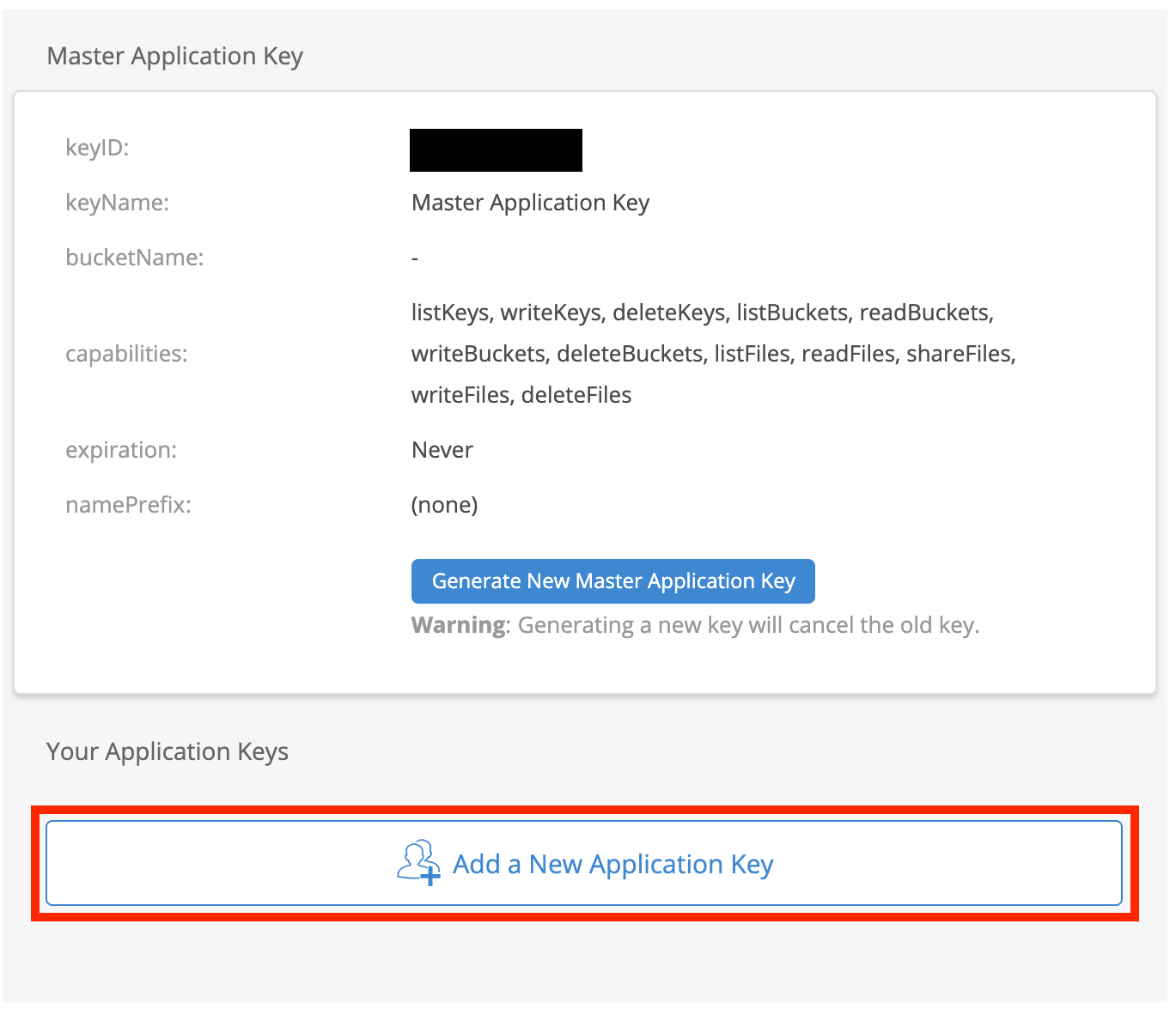 5) Give your key a name and access to the bucket you created. Then click Create New Key.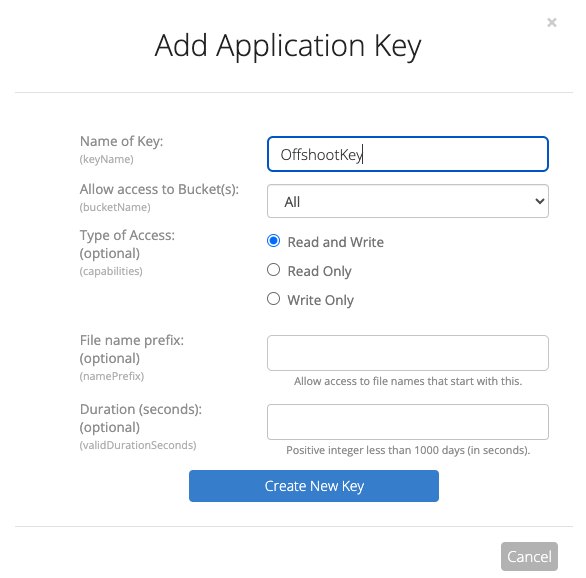 6) In a blue box on the App Keys page you'll now see the keyID and applicationKey listed here, along with the S3 Endpoint we saw when making the bucket. Ensure you copy the keyID and applicationKey listed somewhere safe as the applicationKey will NOT be available again to view once you leave the page.

7) Now that you have the applicationKey, keyID, and S3 URL Endpoint you are ready to start setting up the Bucket as a storage target in Offshoot.
        Setup your Offshoot Destination        
Go to Settings > Cloud.

Click on Generic S3.

Click add to add your new cloud destination.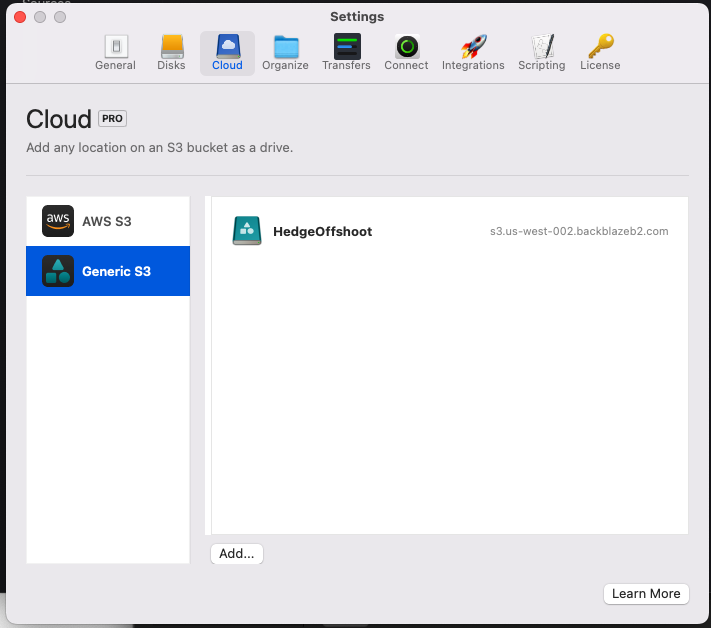 8) Enter your Backblaze credentials.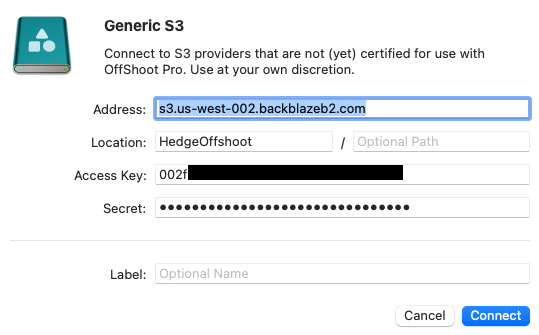 9) Click Connect.
Your Backblaze B2 bucket will now be available as a disk on offshoot to use to transfer data.
For additional information and support please visit the  Hedge Website.