Introduction
This guide will help you understand how the Files.com platform integrates with B2 Cloud storage. This guide assumes that you already have a Backblaze B2 Cloud Storage account created with a Bucket and Credentials created. It also assumes that you have created a Files.com account and want to integrate it with your B2 account. For more detailed instructions from Files.com please follow this link to their support site.
If you have not, Here are some links to get you started.
Creating a B2 Bucket using the Web UI
Creating and Managing Application Keys
Use Files.com with Backblaze B2
Login to your Files.com web interface, Go to Integrations on Left sidebar, then choose View more, under the Backbaze icon.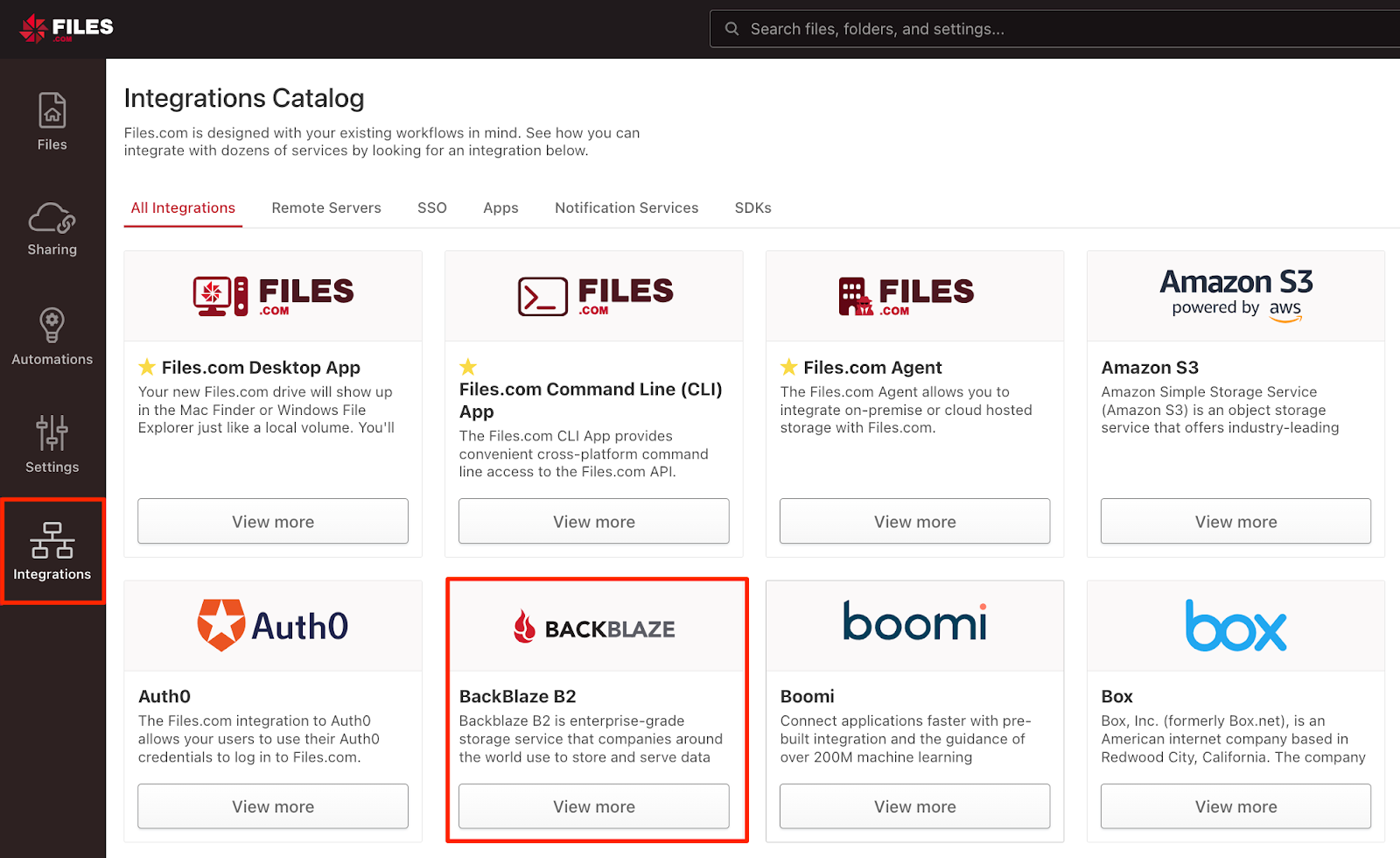 On the Backblaze Integration screen, choose Add Backblaze B2 as a remote server.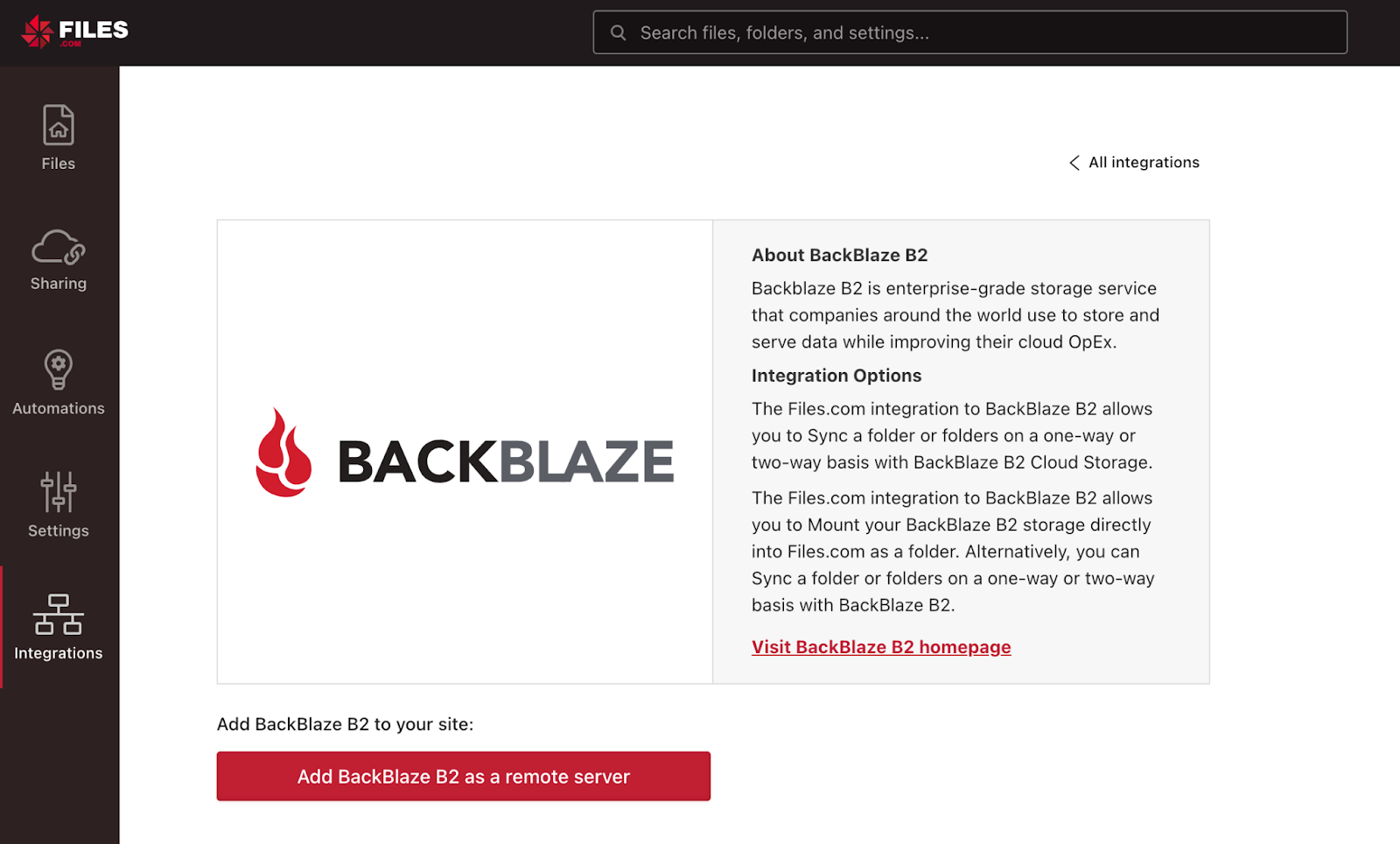 Enter the endpoint and credentials for your Backblaze bucket.
Connection Name

Bucket Name

Endpoint URL: ex. S3.us-west-000.backblazeb2.com

Key ID

Application Key

And Save
Now that Backblaze has been added to Files.com, you have some choices on how to integrate and send files to Files.com. See their documentation link below.