Introduction
This guide will help you understand how the Hammerspace platform integrates with B2 Cloud storage. This guide assumes that you already have a Backblaze B2 Cloud Storage account created with a Bucket and Credentials created.
If you do not, Here are some links to get you started.
Creating a B2 Bucket using the Web UI
Creating and Managing Application Keys
NOTE: This guide assumes that you already have a working Hammerspace environment and you want to add Backblaze B2 to your workflow.
Guide
Login to your Hammerspace environment.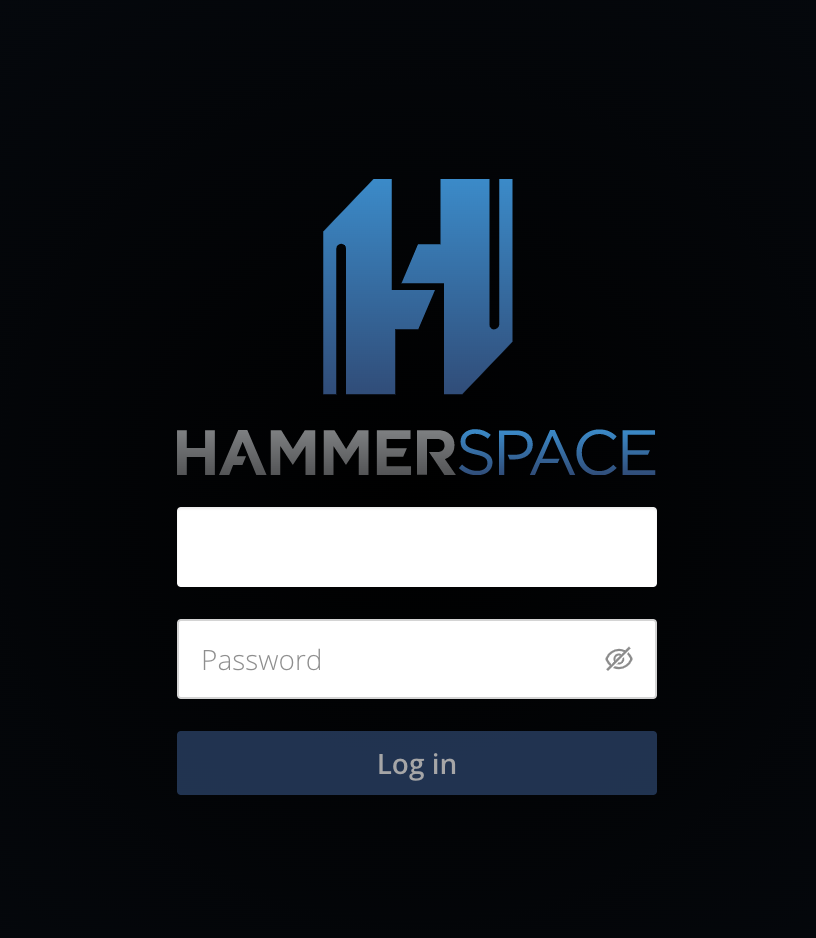 Once Logged in, Go to Infrastructure on the menu bar on the left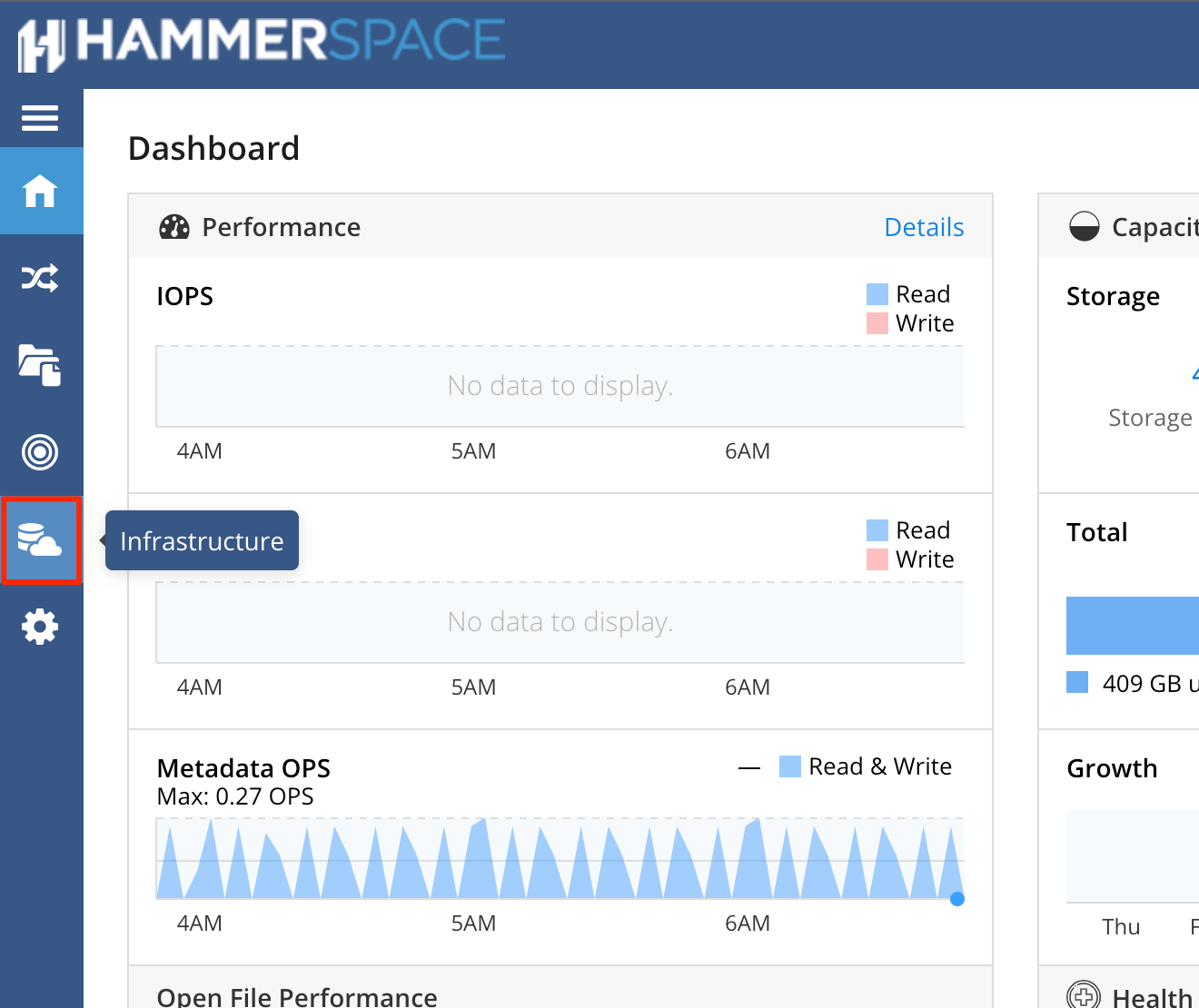 On the Infrastructure page, select Storage Systems, then Add Storage System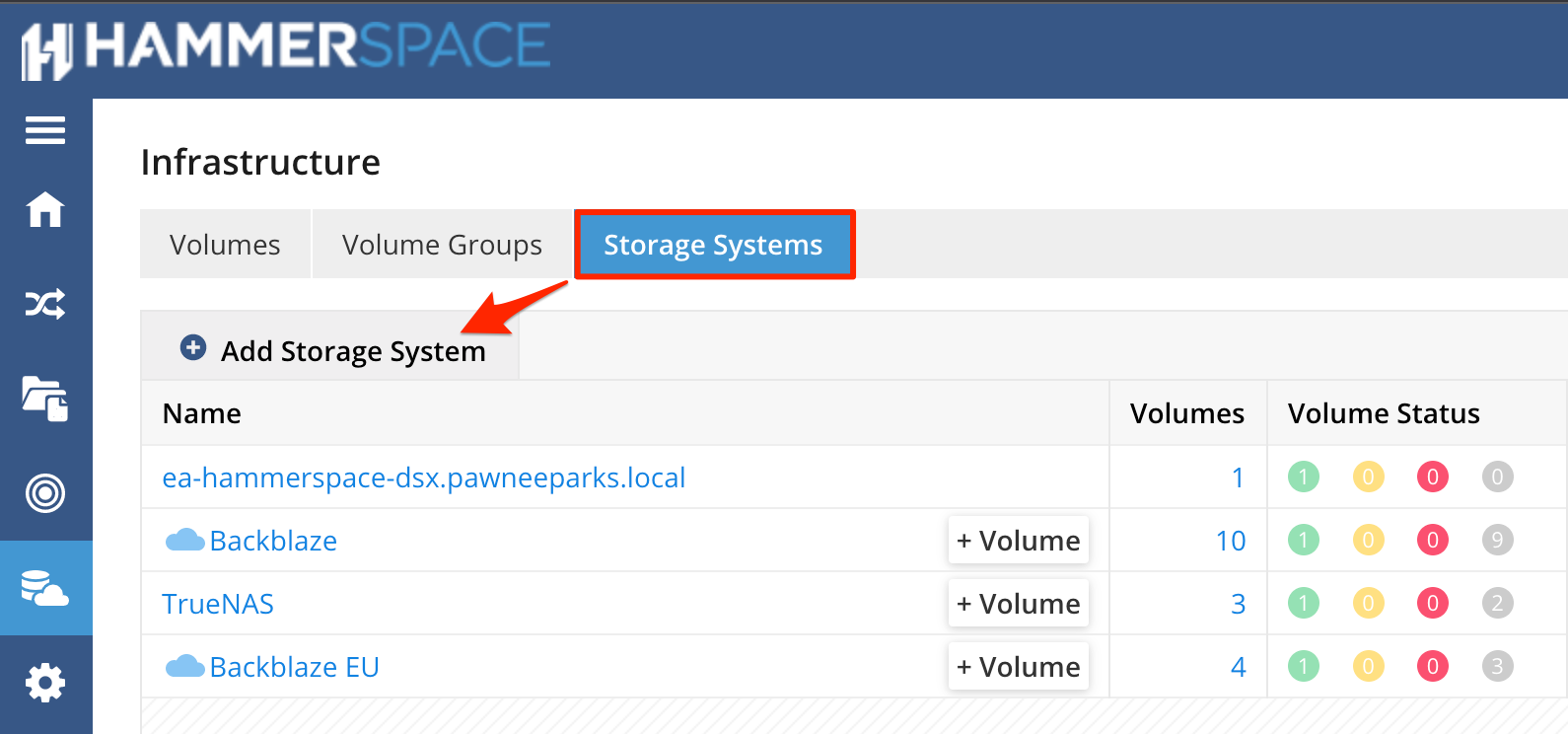 Give your Storage System a name, and choose, Generic S3 as your Type


This is where you add your Backblaze account information to create a Hammerspace Storage System.
Access Key = Backblaze keyID
Secret Key = Backblaze applicationKey

When adding your endpoint address, be sure to add the HTTPS:// in front

Example: https://s3.us-west-000.backblazeb2.com

Select the check box, Use V4 auth signing
Then Add Storage System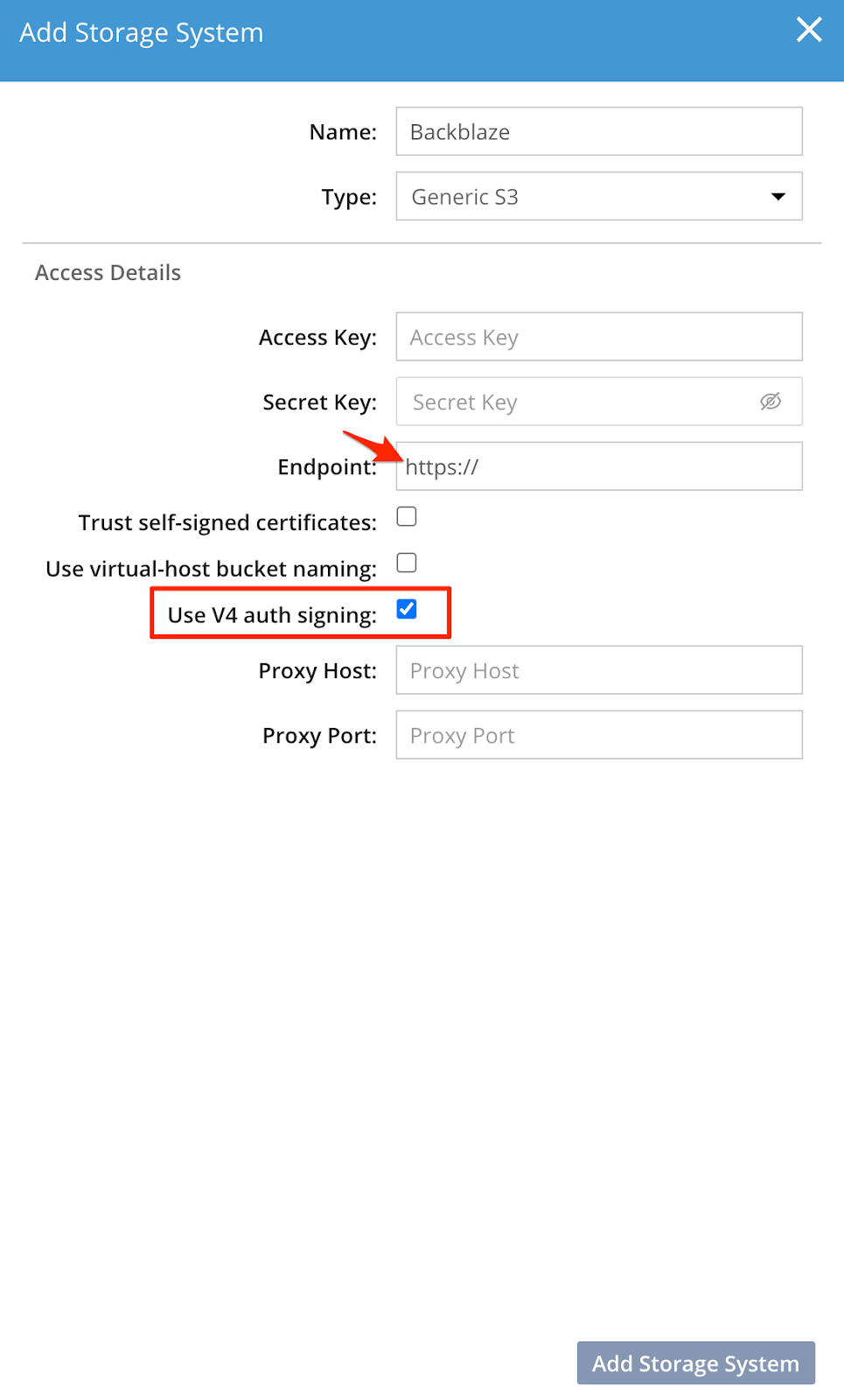 Now that you have added your new Backblaze B2 Storage System, you will see it listed below in your list of configured Storage Systems.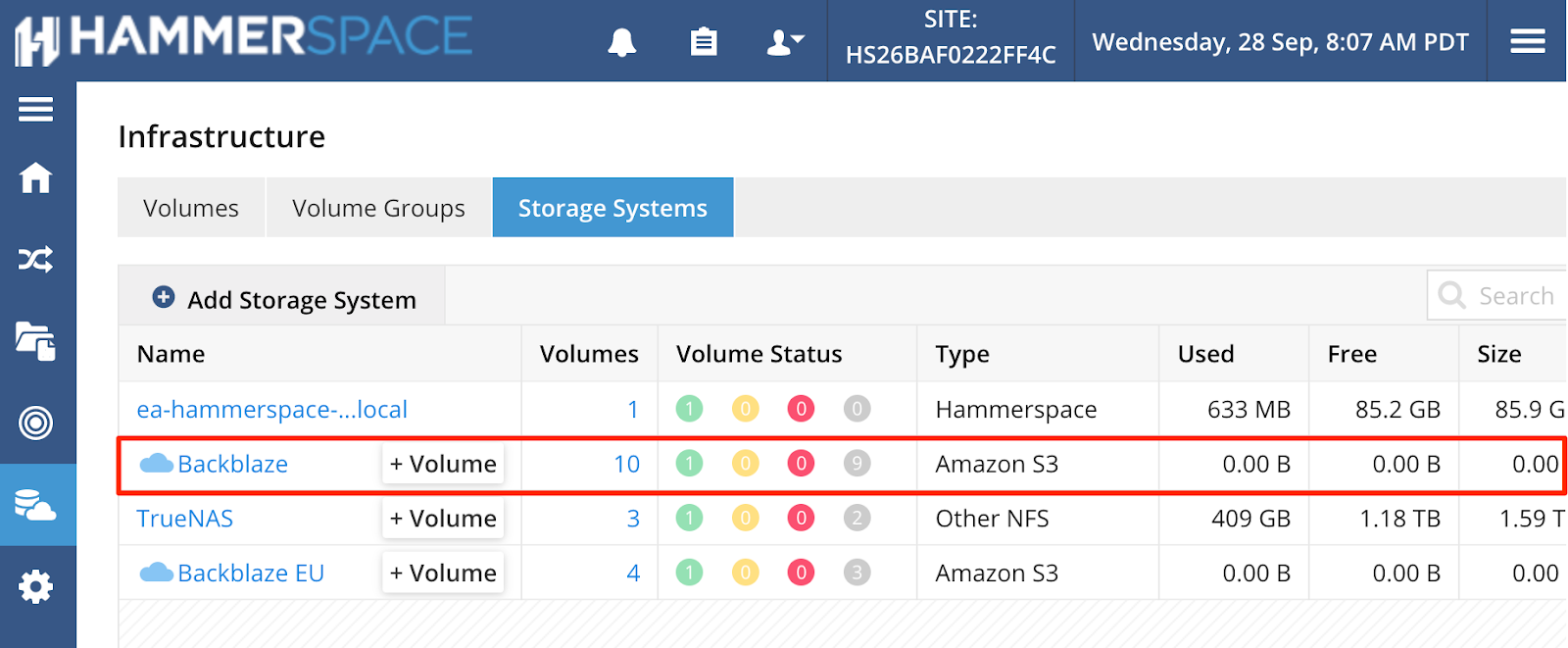 With a Storage System created, you will need to create a Volume.
From the Storage Systems page, you can add a Volume by selecting the button on the newly created storage system you just created and following the wizard.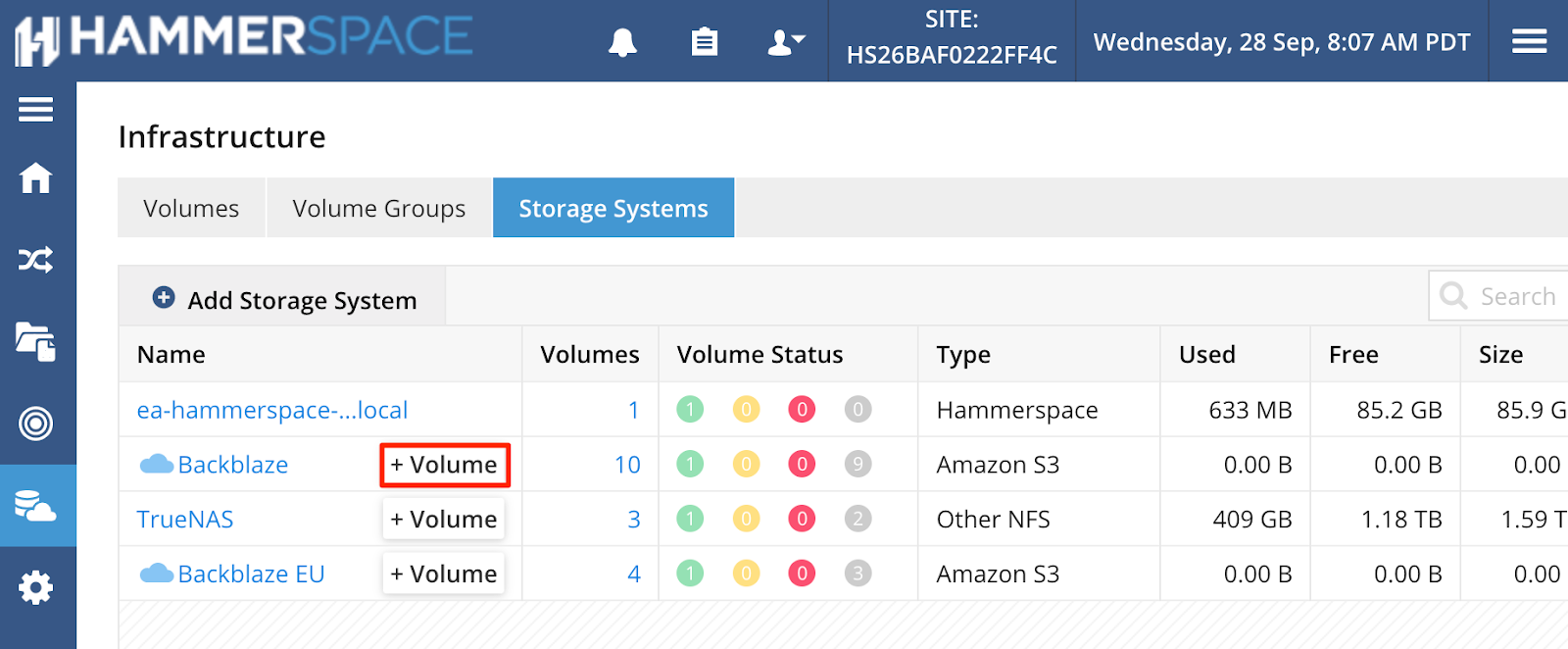 This is where you choose a Backblaze Bucket you had created previously in your Backblaze B2 account. This will associate the Backblaze B2 Bucket as a Volume in Hammerspace.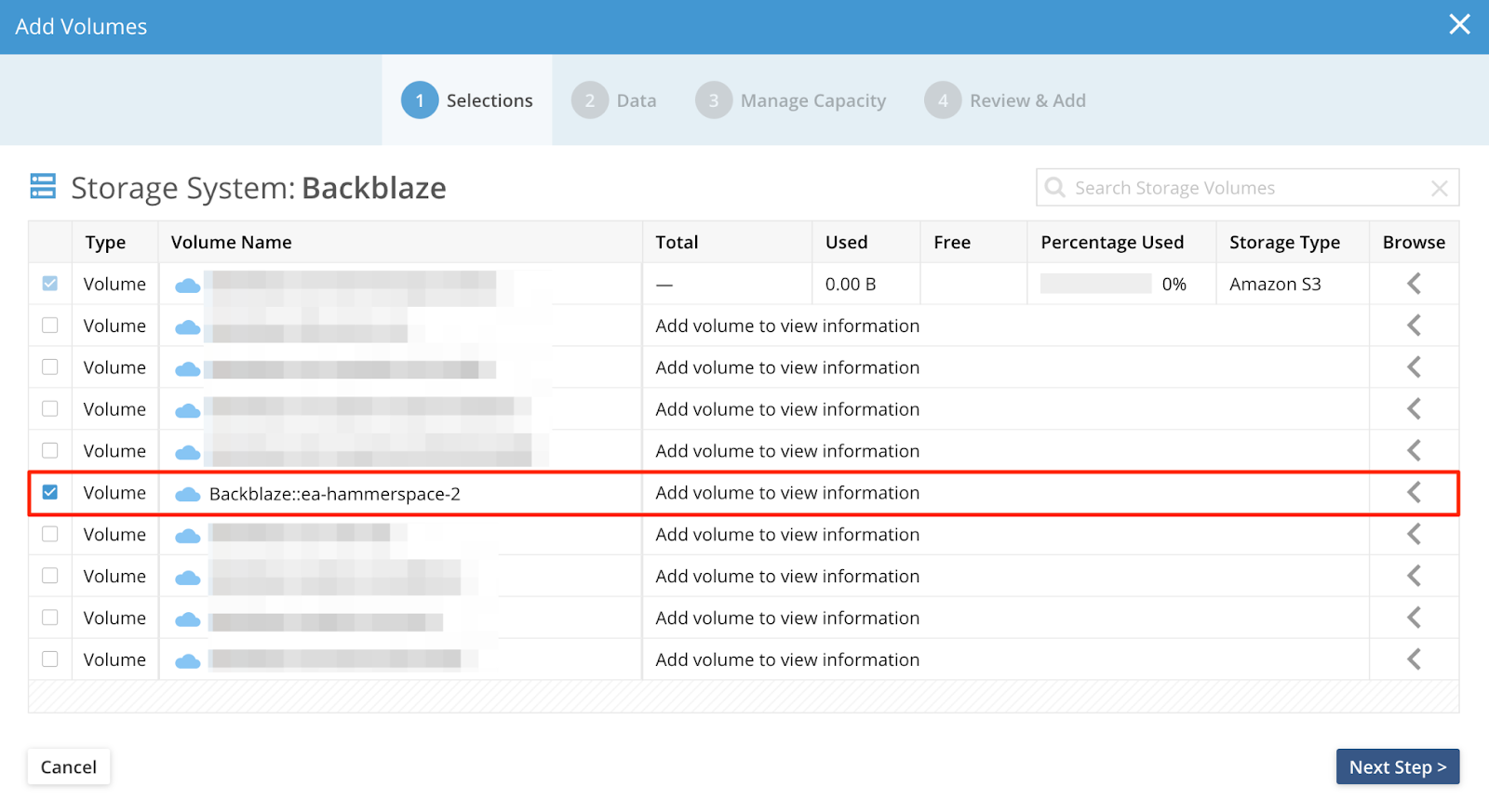 Choose whether you want to share the volume with another site. Click Next Step. (Refer to Hammerspace documentation on specifics of this feature)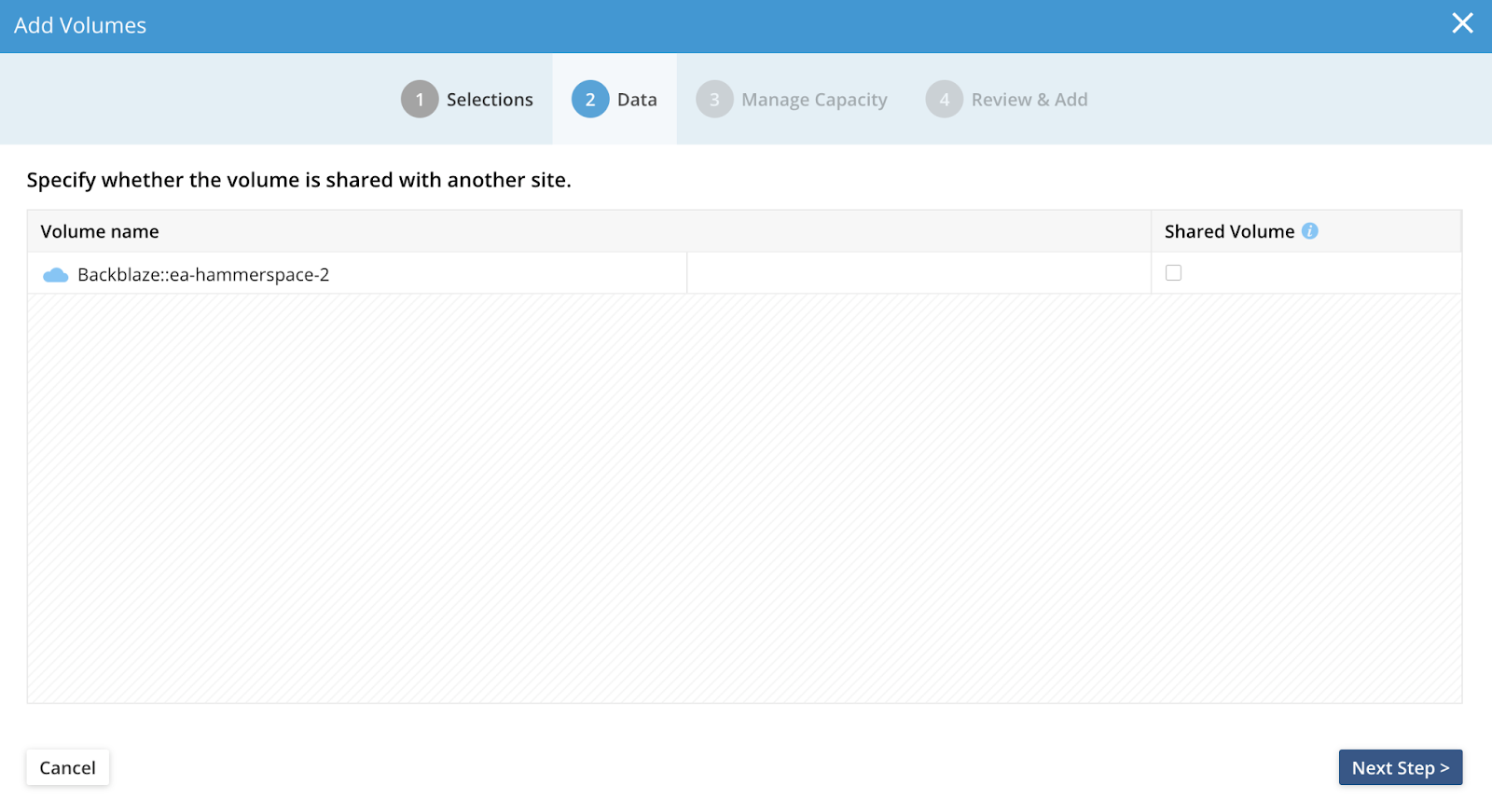 You can set thresholds on your capacity if you like, Auto (unlimited) is the default. Click Next Step.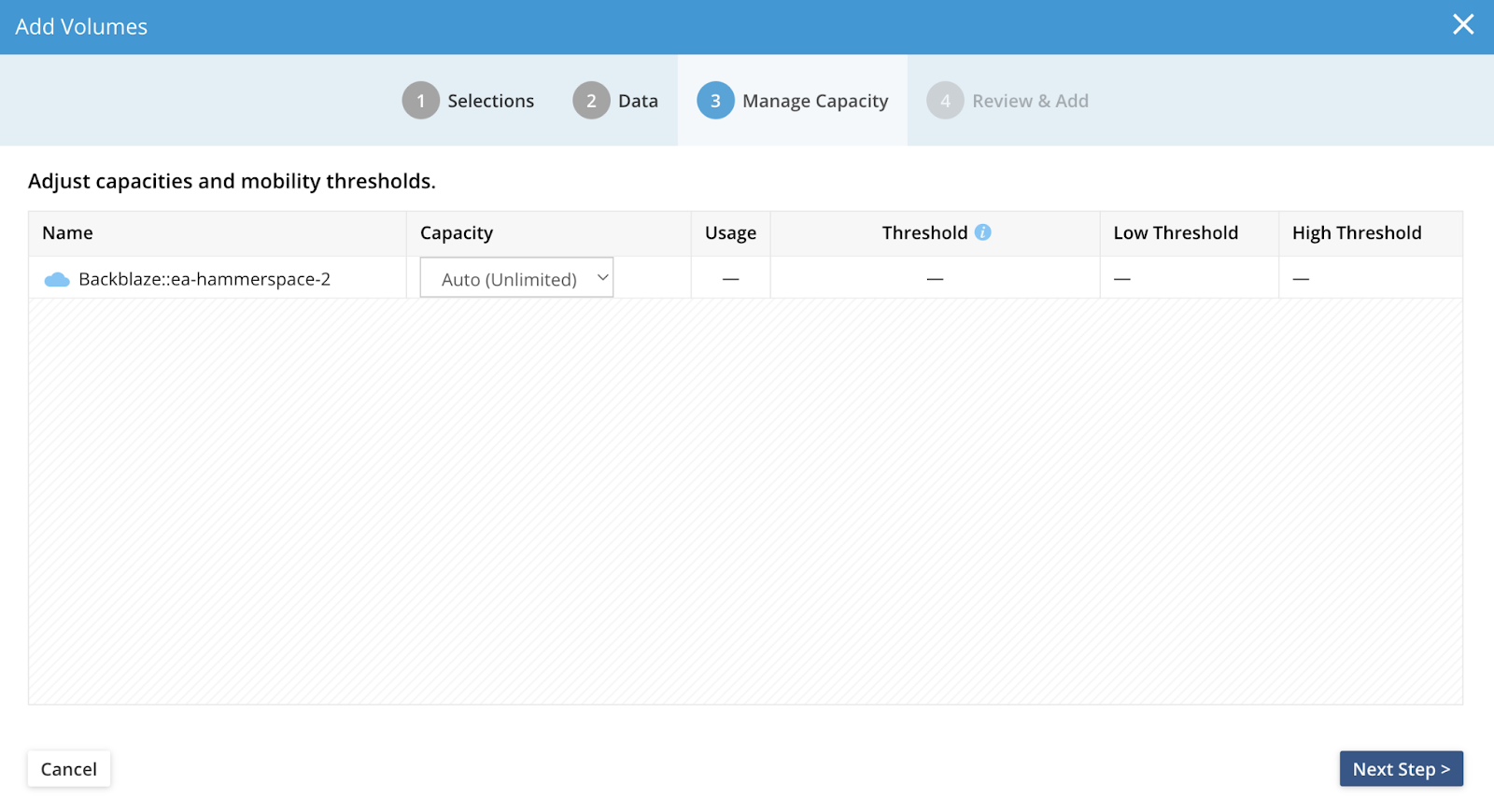 This is the Review & Add summary page, Click Add Volumes to complete this process.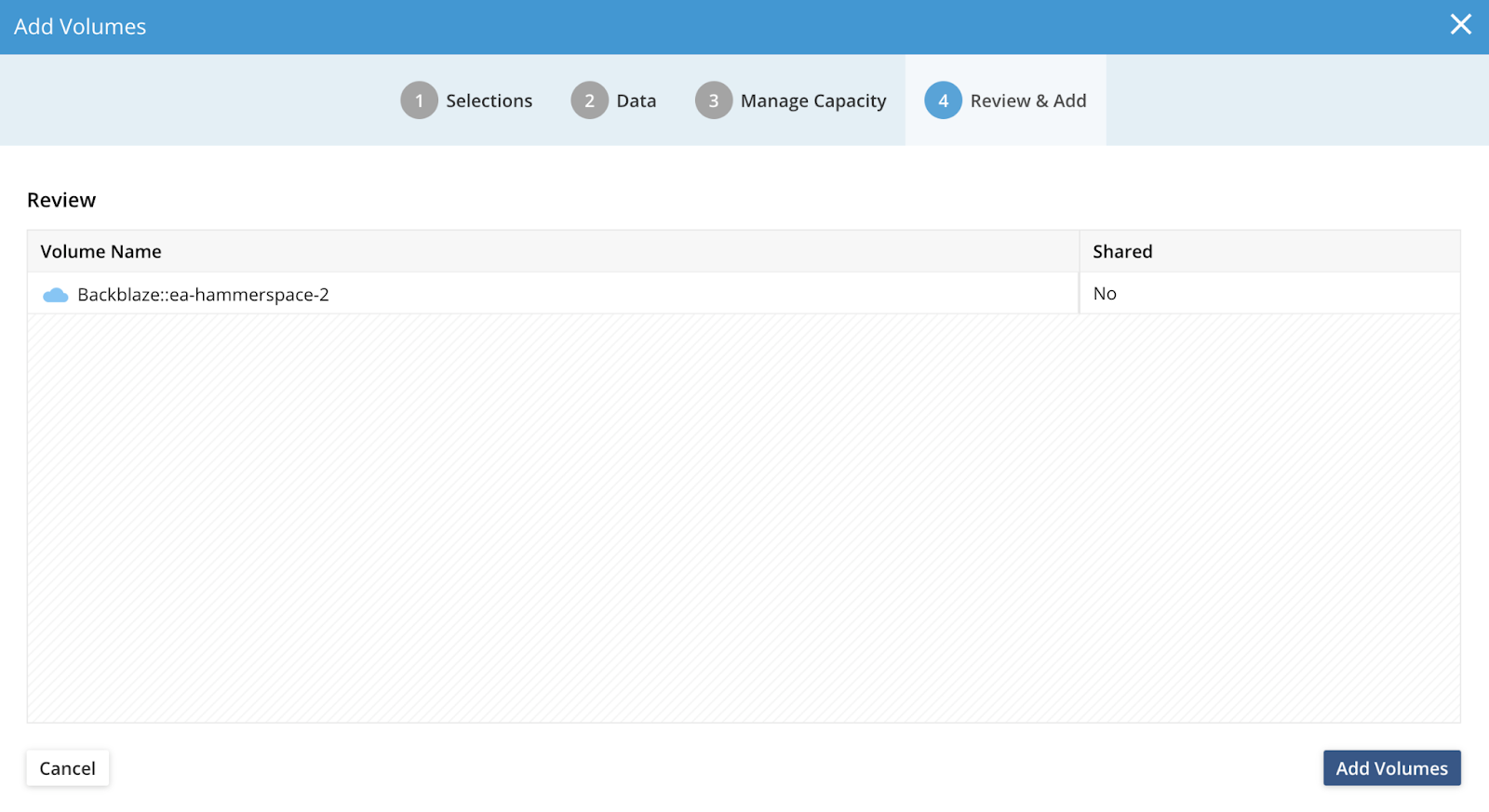 On the Infrustructure > Volumes page, Now you see the Volume added to the Hammerspace environment.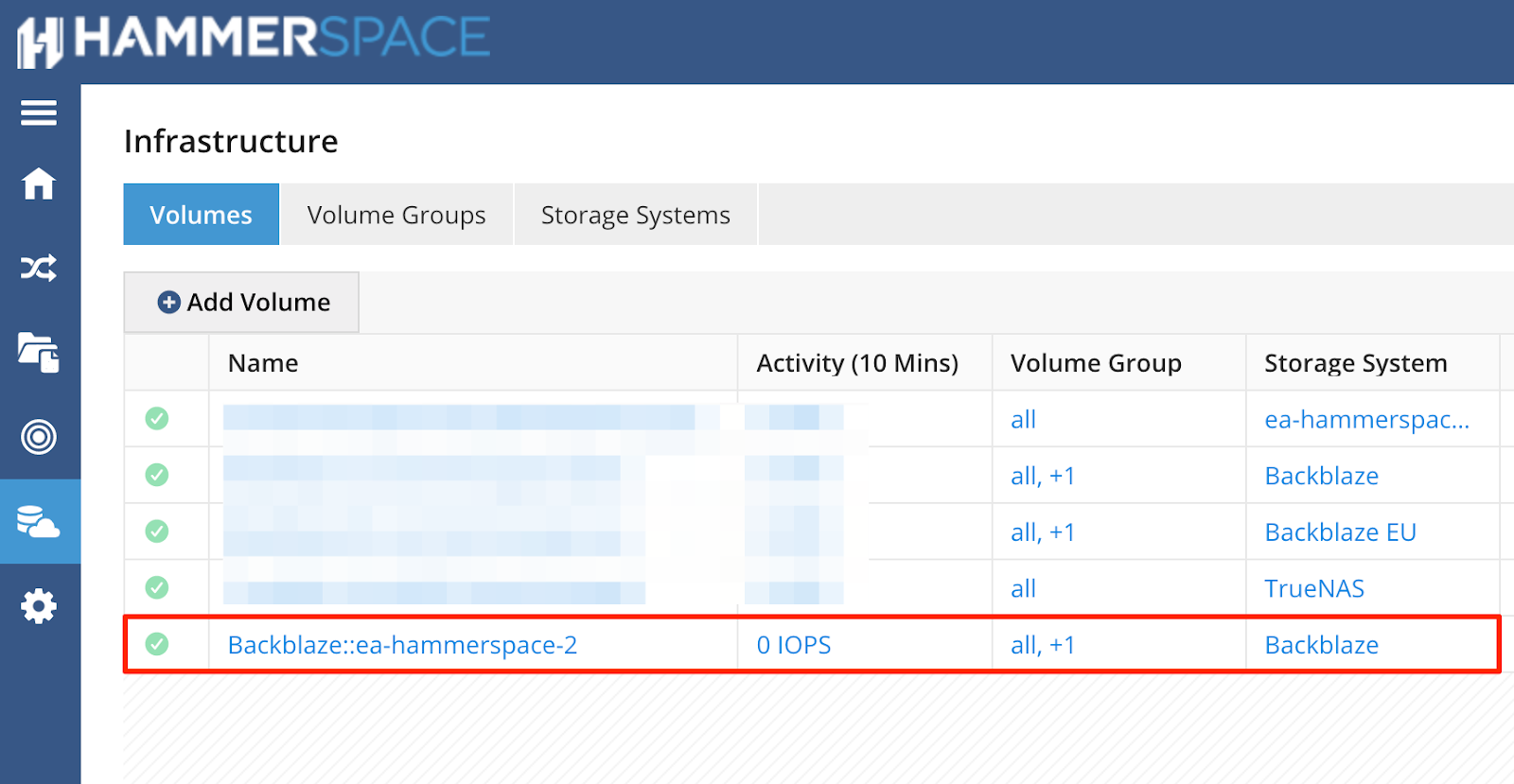 At this point, Backblaze B2 is now added to a Hammerspace environment. Please refer to your Hammerspace documentation to determine how to utilize writing best and access data in your Backblaze B2 bucket.