Depending on its configuration, Bitdefender's firewall may block Backblaze from operating correctly.
1. Open the Bitdefender Panel, and click Modules
2. Click Firewall

3. Go to the Rules tab, and click Add Rule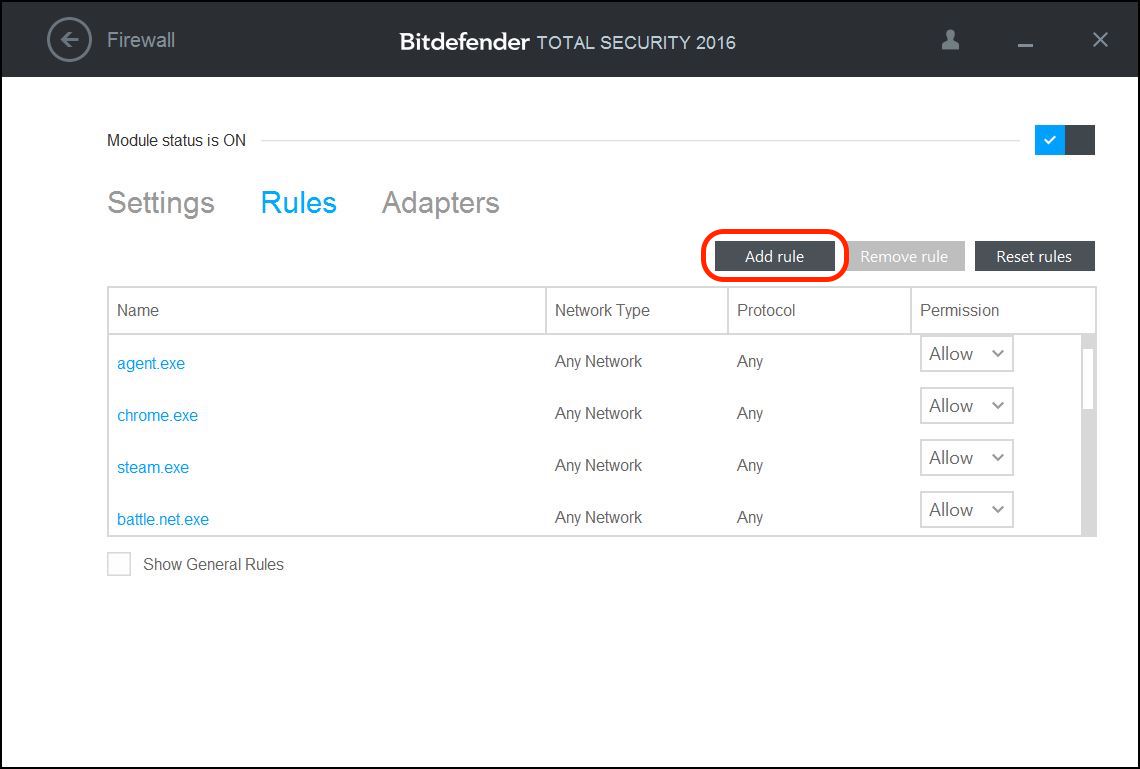 4. Make sure Permission is set to Allow, then click Browse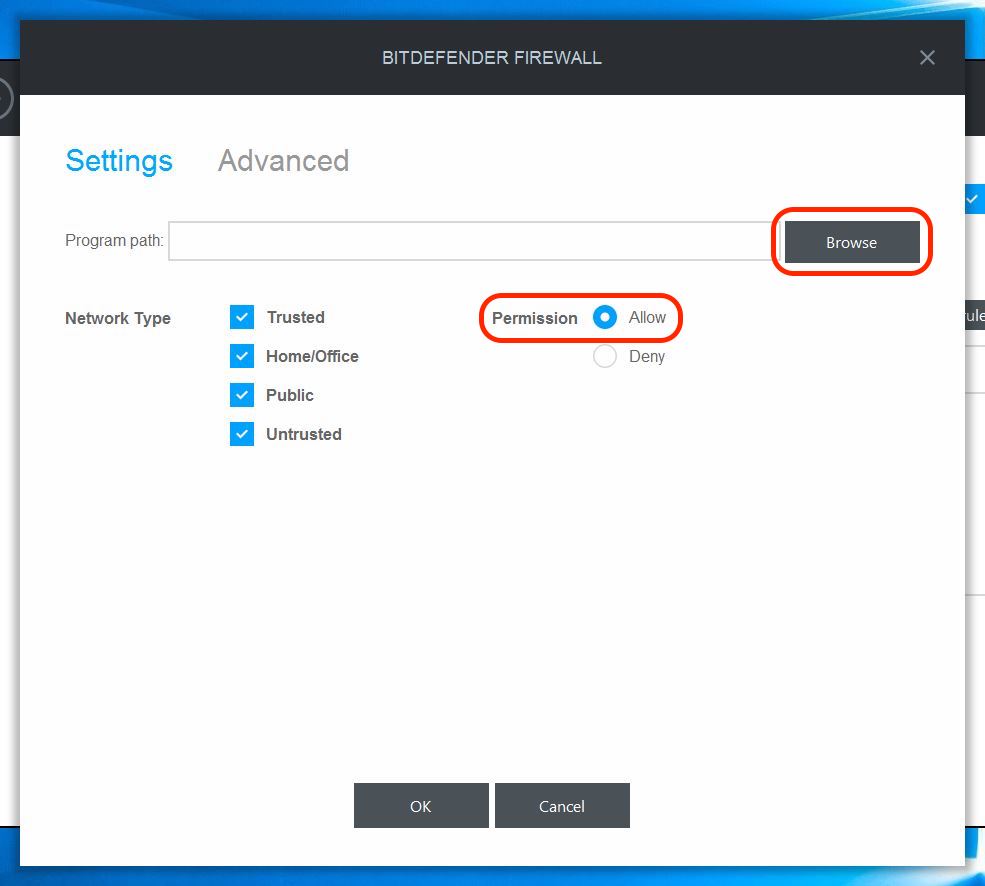 5. Locate bztransmit.exe or bztransmit64.exe
Navigate to the location of bztransmit and choose the right version for your OS and click OK.
For Windows XP, it's in C:\Program Files\Backblaze\bztransmit.exe
For Windows Vista, 7, 8 and 10 32-bit, it's in C:\Program Files\Backblaze\bztransmit.exe
For Windows Vista, 7, 8 and 10 64-bit, it's in C:\Program Files (x86)\Backblaze\bztransmit64.exe
(If you don't know if you're running a 32-bit or 64-bit version of Windows, choose both bztransmit.exe and bztransmit64.exe separately, and perform steps 3 and 4 twice, once for bztransmit.exe, and again for bztransmit64.exe)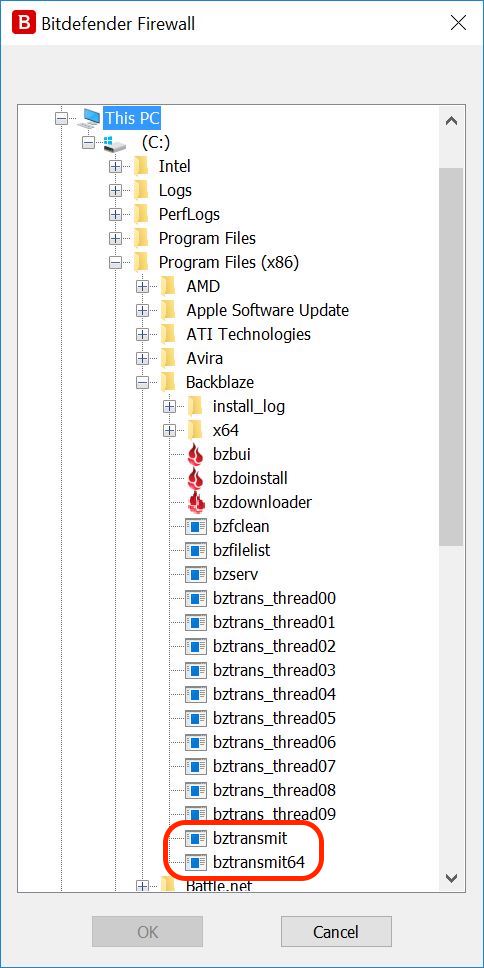 6. Click OK and dismiss all Bitdefender windows