1. Log in to your Backblaze account at https://secure.backblaze.com/user_signin.htm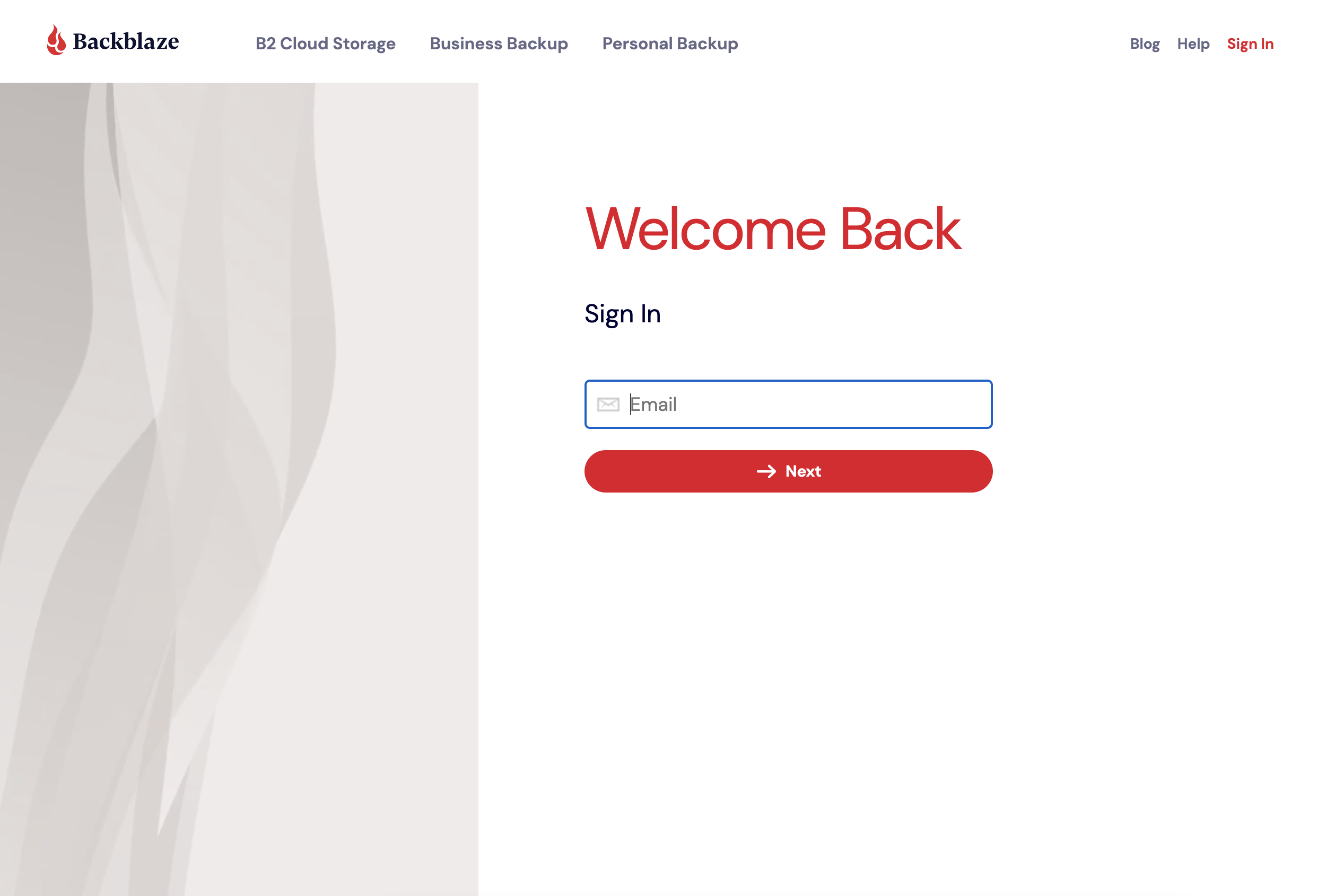 2. At the bottom of the Overview page of your account, there are two installers; 1 for macOS and another for Windows 7/8/10. Click on macOS.

3. In Finder, open your Downloads folder and double-click on the Backblaze installer .dmg.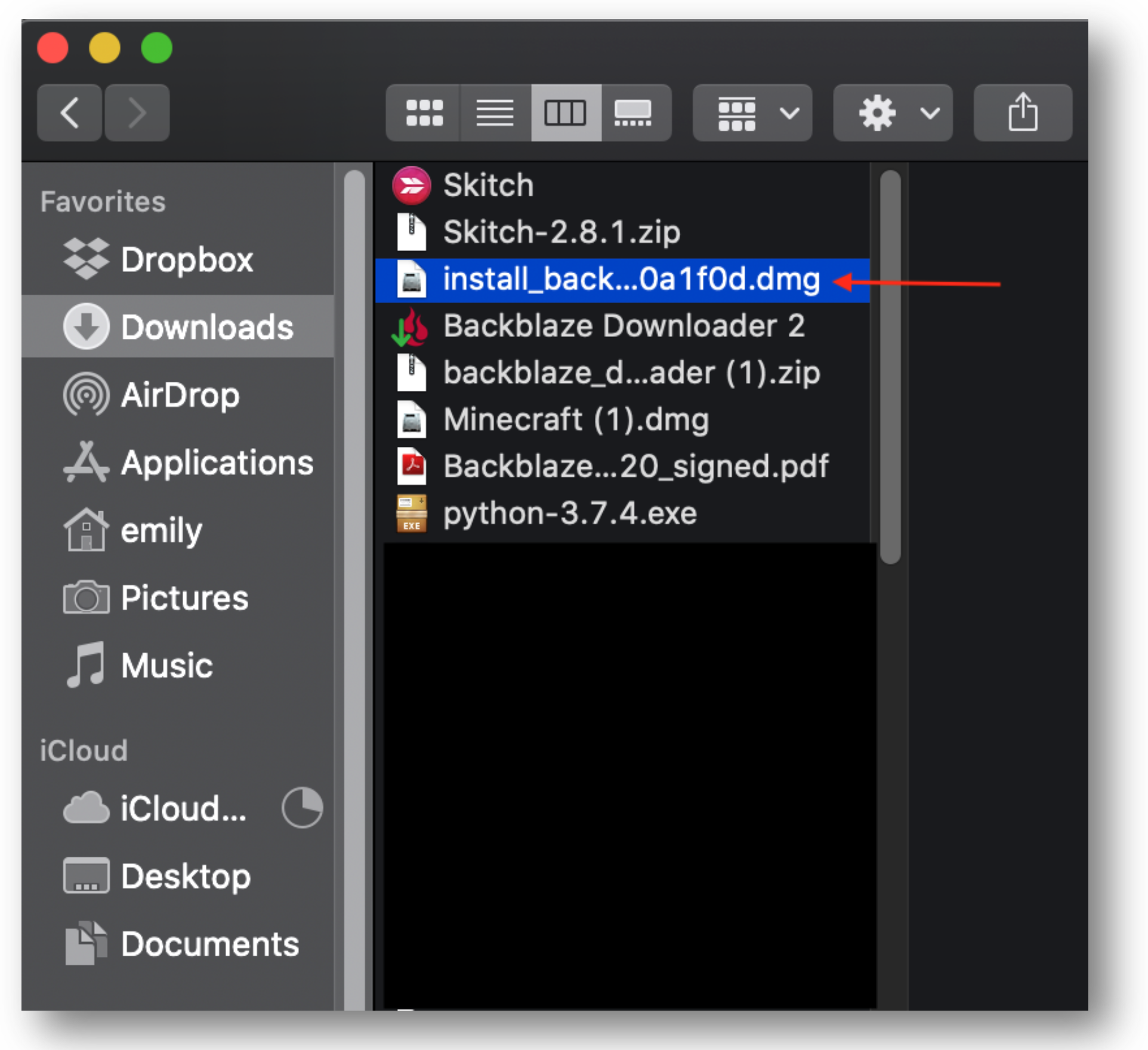 4. Choose Backblaze Installer.
5. You may receive a verification dialog, click Open.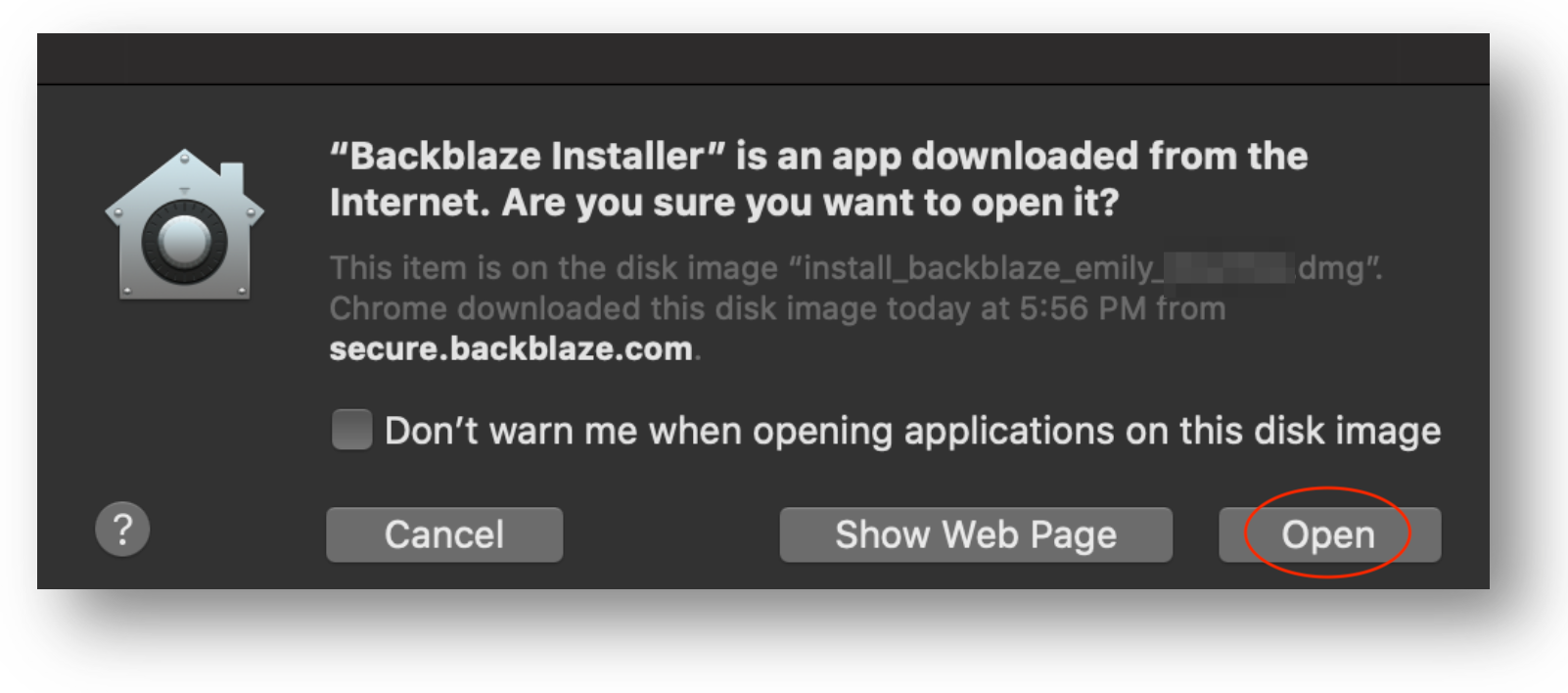 6. Next, navigate to System Preferences on your Mac and open Security & Privacy. Select the General tab and click on the small padlock icon in the bottom right and enter your Mac's password. After entering your Mac's password and clicking OK you can then click Open Anyway to open the Backblaze Installer.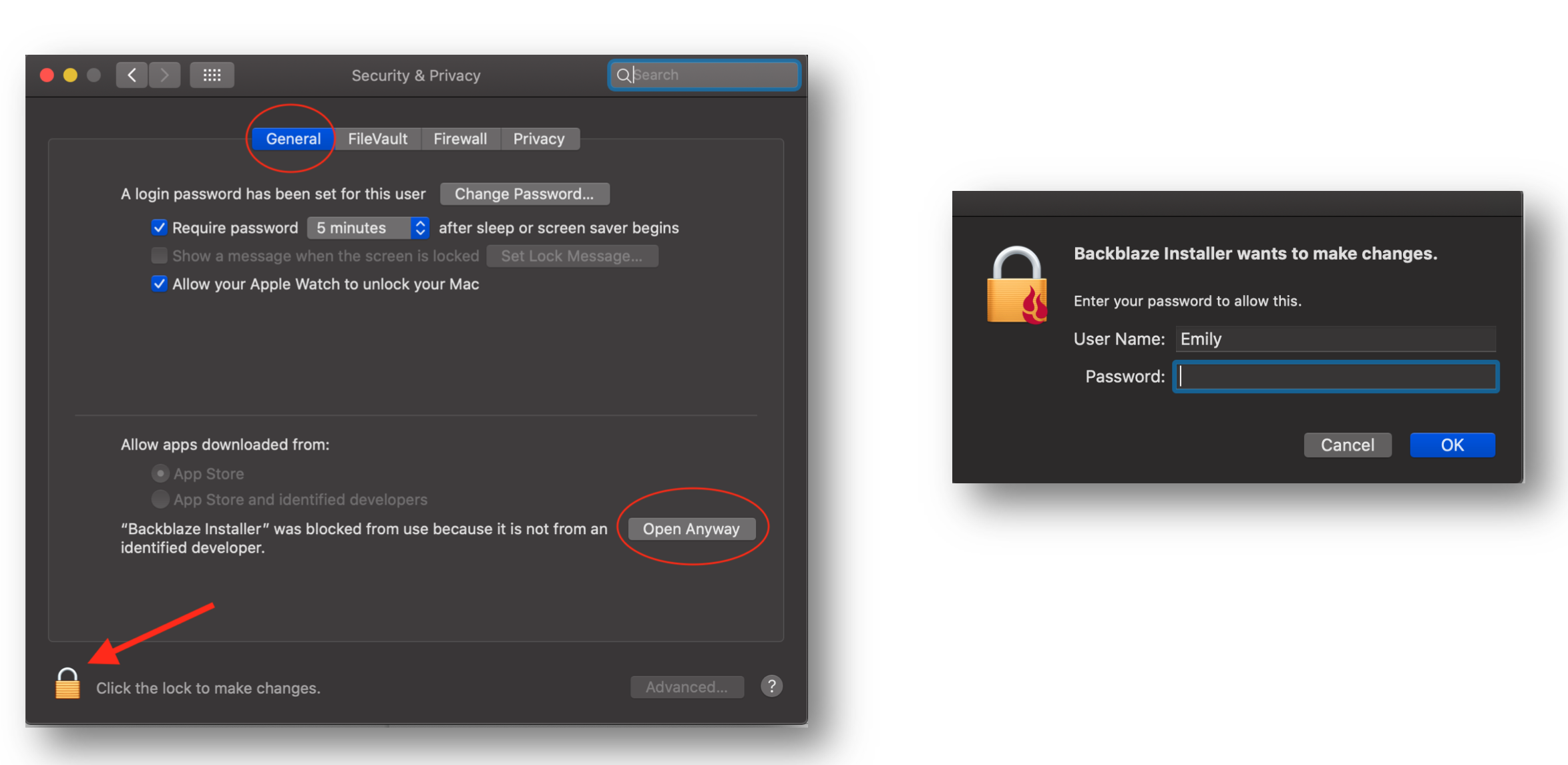 7. Click Install Now.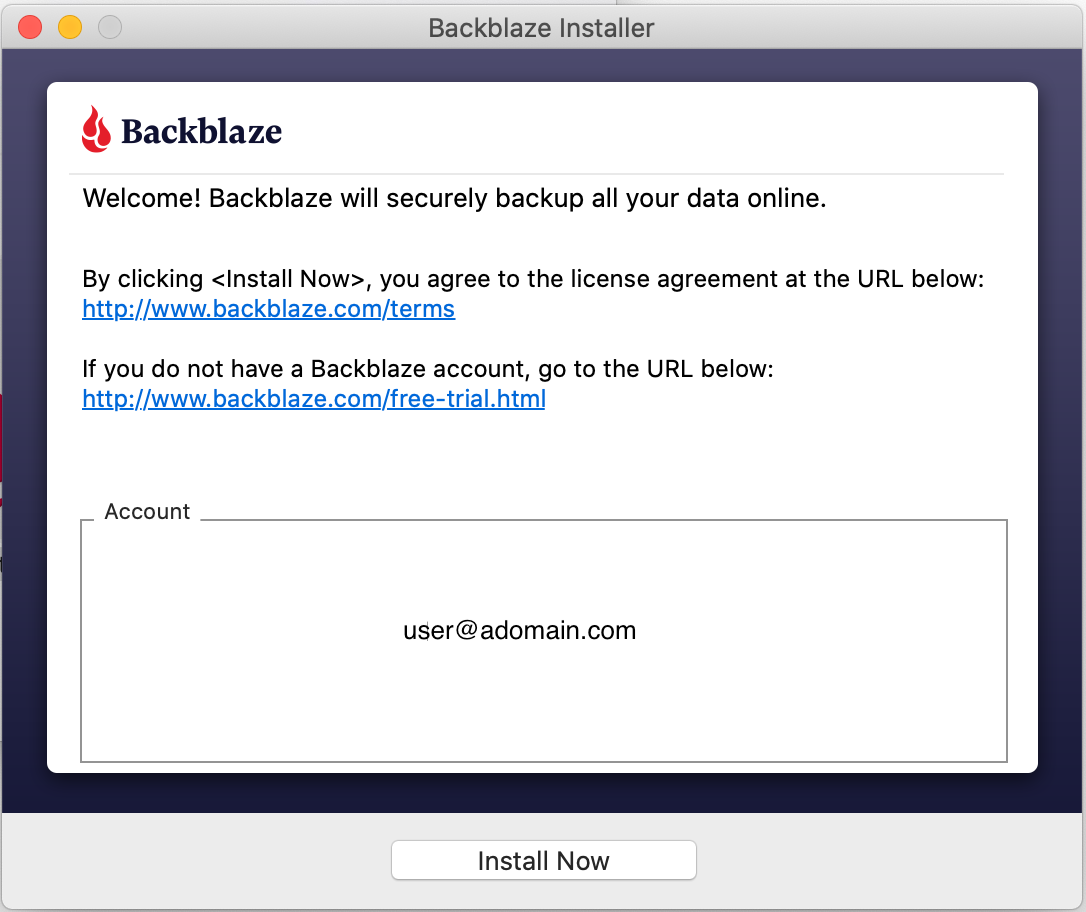 8. Backblaze will quickly analyze your drives and present the success message below. Backblaze will now back up all your data.