Some types of internet connections are highly sensitive to upload bandwidth saturation causing slowdowns on both upload and download when upload is in use and potential dropouts. The most common ISPs that we see this issue with are:
ADSL connections tend to be the most sensitive
Satellite connections
Cable and Fiber tend to be less affected though can still exhibit symptoms.
To resolve this, you can try adjusting Backblaze's speed throttle from the default of Automatic.
To do that, you can open up the Backblaze system preference, click Settings, and then click Performance. Uncheck Automatic Throttle, and move the slider to change the throttle.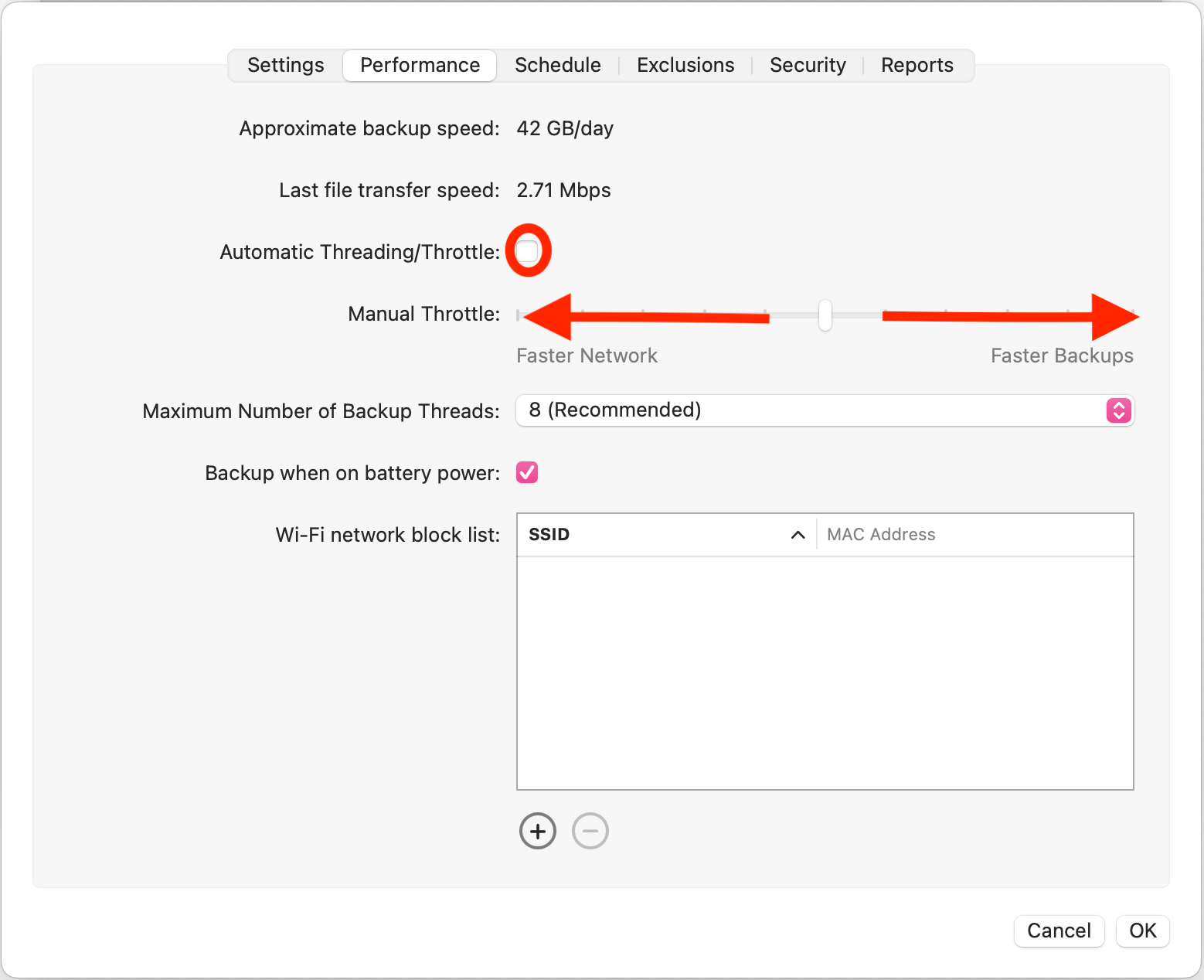 You may need to experiment, as some internet connections are more sensitive to upstream saturation than others.
For more details about the features shown above, please see the following articles: