With Standard Online/Personal Backup, drives are required to be connected a minimum of once every 30 days to be maintained in your backup. If a drive has been disconnected for some time, or is unable to be detected, you may see a "Fix This" message on the Overview page, or received a "Missing drive" email or pop-up on your Backblaze application.
Please follow the below guide to get your drive properly backing up with us again:
First, you will want to check which drive is missing, this can be done by either going to the "Overview" page of your backblaze.com account or by opening the Backblaze application that is installed on your computer, clicking "settings" and looking under "select hard drives to backup".
In both these areas you will see a list of the drives you currently have selected to back up with us, as well as the date that this drive last backed up, as shown below: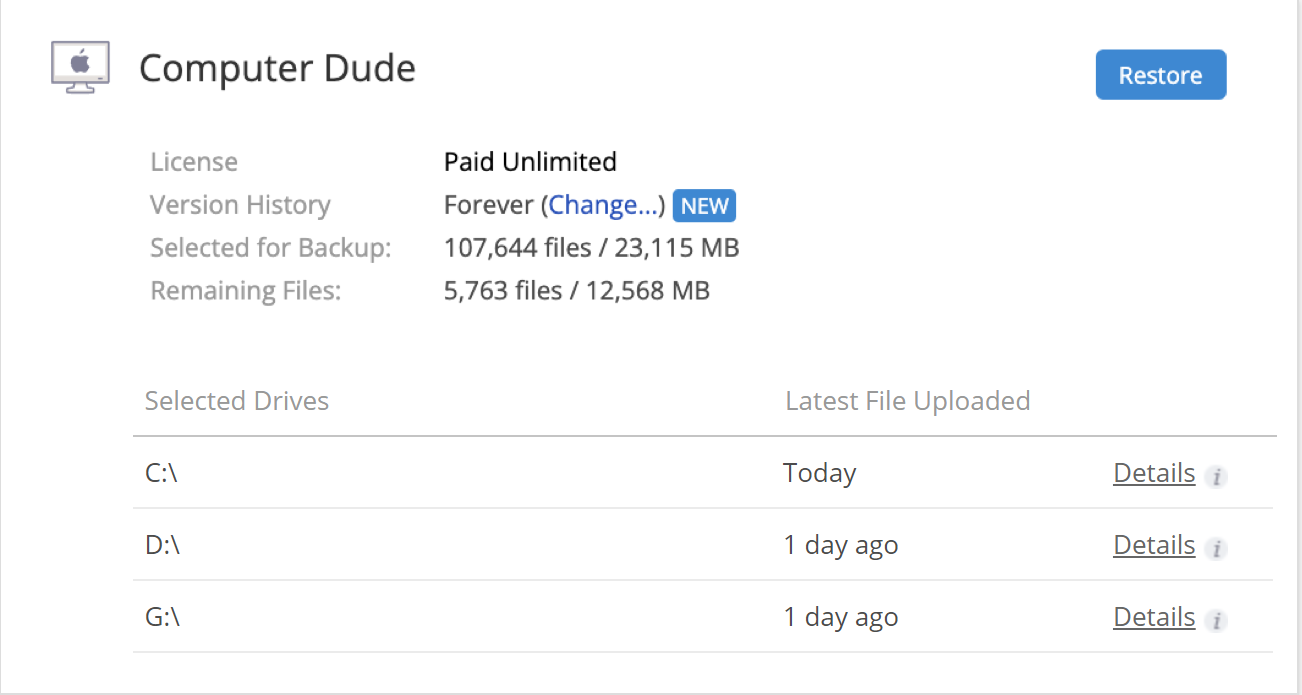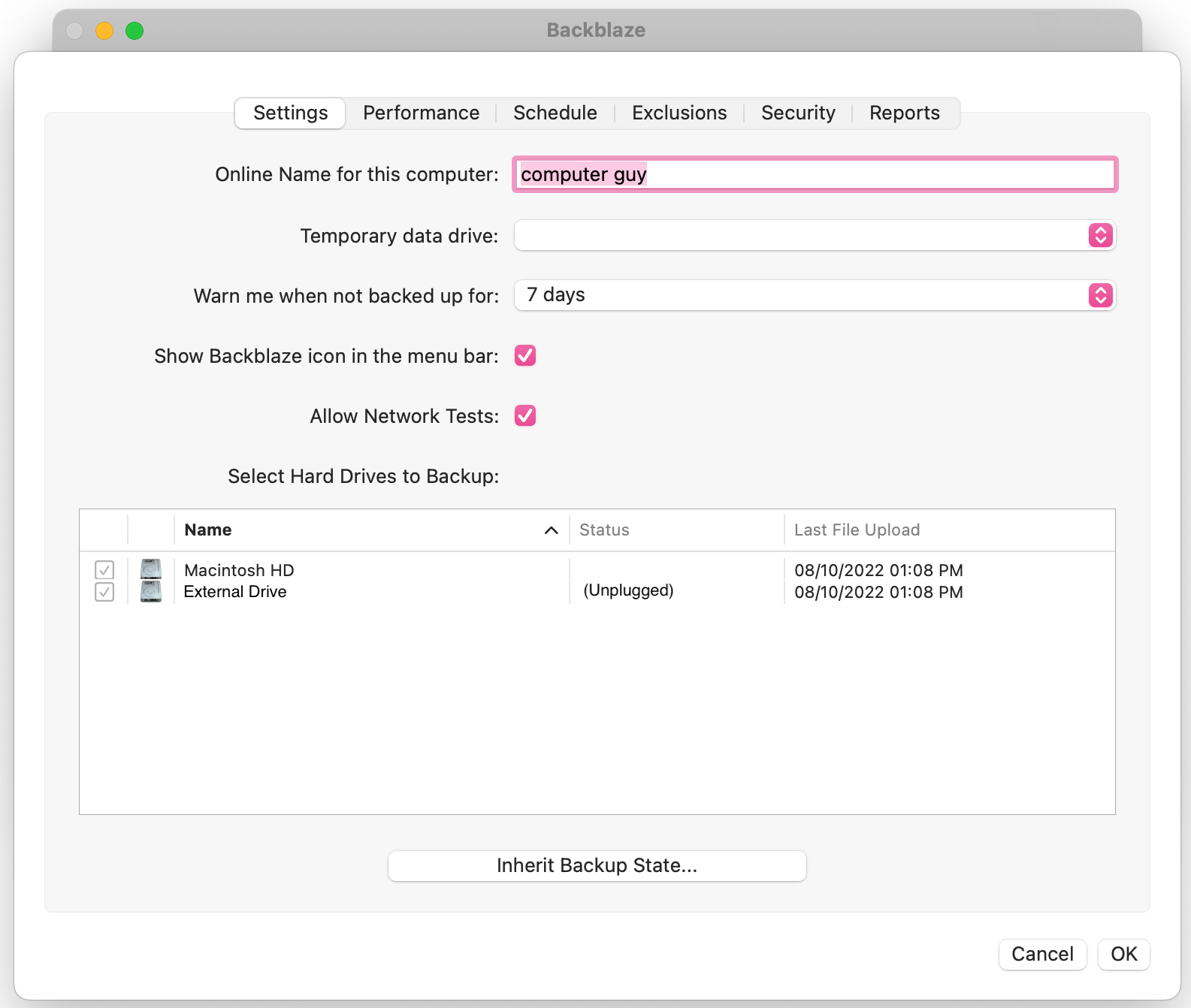 Once you've established which drives require updating please do the following:
1. Ensure the Backblaze software is up to date by selecting the "Check for Updates" option in the Backblaze menu.
2. Connect all the hard drives that are selected for backup to the computer simultaneously.
3. Ensure the Backblaze backup schedule is set to "Continuously".
(Here are guides for macOS and Windows.)
4. Create a single, small file on the drive(s) in question - just a simple text file is fine.
5. Reboot
6. Open the Backblaze software installed on the computer and click the "Backup Now" button.
(Here are guides for macOS and Windows.)
7. Allow Backblaze to run for at least 4 hours uninterrupted by reboots, computer sleep, or disconnecting drives. You may need to disable computer sleep in your computer's power settings.
8. See if the small file you created has been backed up and if the date of the drive's last update also updated.

If the issue persists after doing all the above:
1. Check that this drive does not have any restrictive permissions settings or encryption.
2. Go to the Backblaze control panel (Win) or Backblaze Preferences (Mac).
3. Go to "Settings", uncheck the drive in question, and press "OK".
4. Re-check the drive before clicking "OK" once more and closing the Settings. Perform the same steps outlined above.
If the drive or drives continue to appear not to be updating after following these steps, please contact support: https://www.backblaze.com/help.html
Please note that the above applies to drives that are not beyond 30 days without backing up, or if you have Extended Version History enabled on your account. The above will not work if your drive is beyond 30 days of being backed up and Extended Version History is not enabled on your account.
If the drive is physically not able to be connected due to being broken, corrupted, or lost, or if connecting your drives every 30 days is not feasible for you, we would strongly recommend upgrading to one of our Extended Version History options.
Upgrading to either One Year, or Forever Version History will allow you to negate the need to connect every 30 days by either extending the retention window to One Year, or Forever, respectively. Please click here to see the instructions to set up Extended Version History, and to see the pricing model for it.