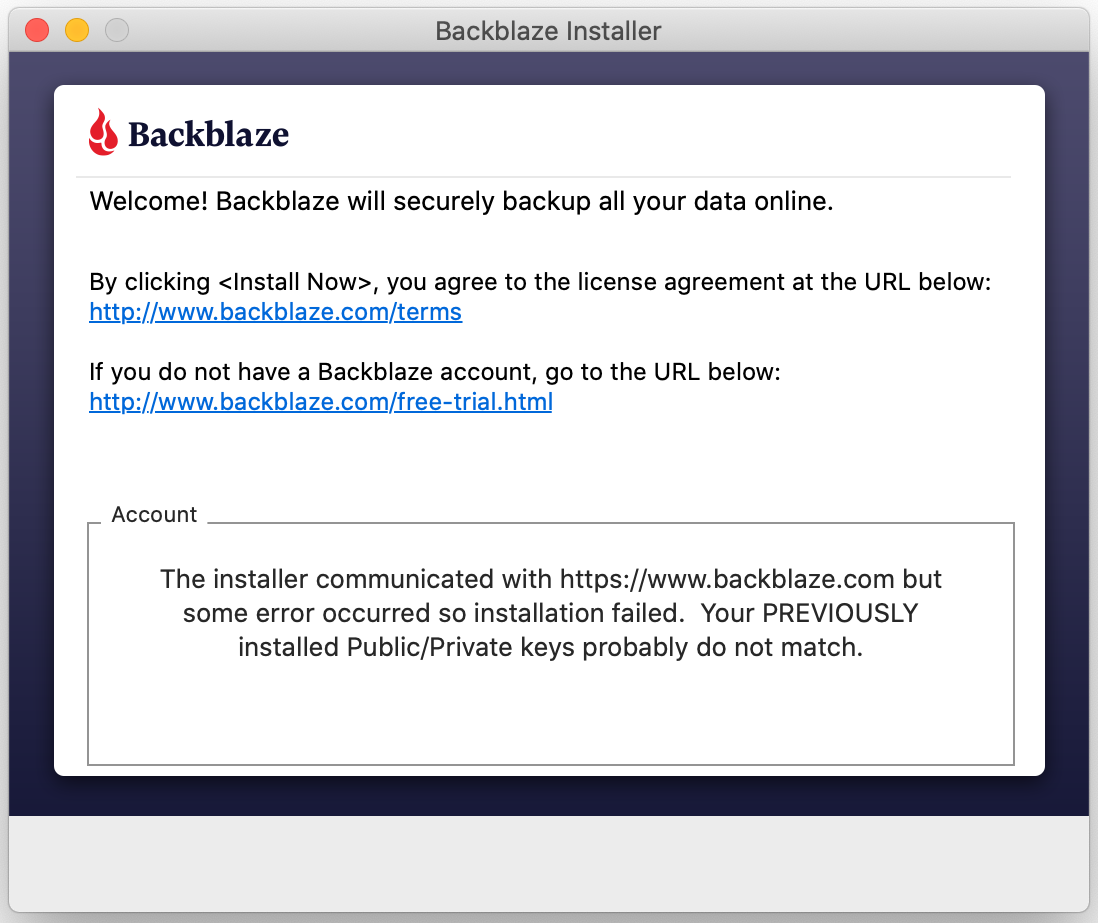 This error indicates that there is a problem with the Keys or old keys exist on the system causing the Public/Private Keys to mismatch.
Please follow these steps to reinstall correctly:
1. Visit https://secure.backblaze.com/user_signin.htm and sign in to your Backblaze account with your email address and password.
2. Click the download link for your operating system in the bottom right corner.
3. Reboot your computer to make sure all Backblaze files are unlocked.
4. Uninstall Backblaze.
• Mac -- Hold down option and click on the Backblaze menu bar icon and choose Uninstall.
• Windows -- use the Add/Remove Programs utility to remove Backblaze.
The uninstaller will warn you that your backed up data will be deleted, but you can disregard this warning. The deletion does not occur immediately, so as long as you re-install Backblaze relatively soon, you can continue with this process.

5. After the uninstaller completes, run the installer, providing the email address and password for your Backblaze account.
Once the installer completes, choose "Transfer Backup State" from the Backblaze menu bar icon (Mac) or task bar icon (Windows).
Provide your email address and password for your Backblaze account and choose "Sign In".
In the list, choose the name of the backup to inherit.
It may take some time for the backup to complete the process and resume backing up. You may see all your files queued for back up, but a majority of them should recognize they're already backed up, and "de-duplicate" resulting in them updating on the server rather than re-uploading.