From time to time, you may need to send logs to support in order to troubleshoot an issue. To do so, please follow the guide below:
1. Hold down the "option" key on your keyboard and click the Backblaze icon in your top menu bar. Select "Send logs to Backblaze" from the drop-down menu.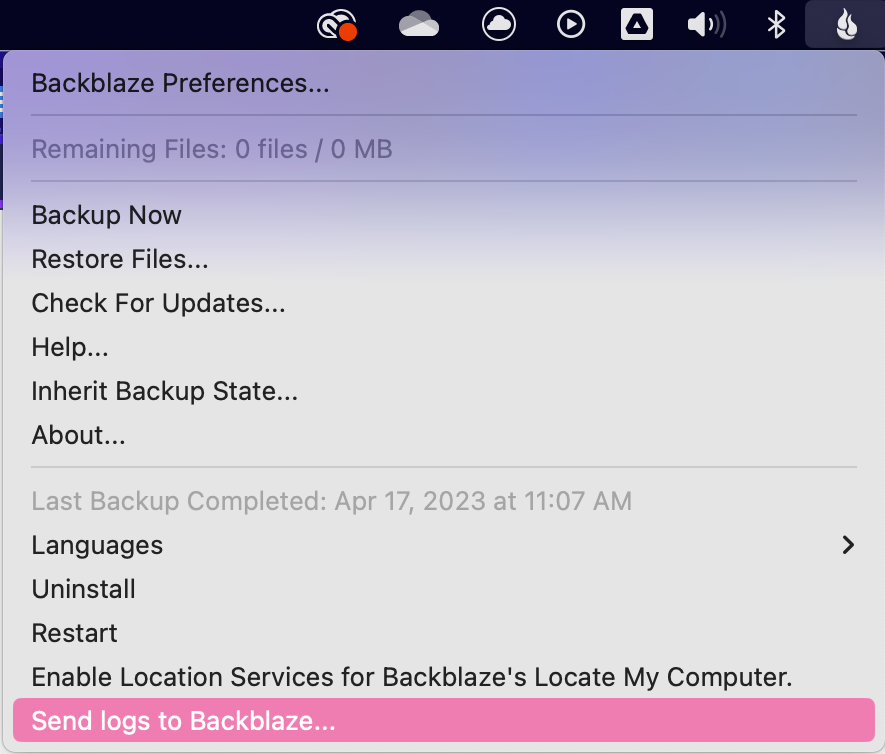 2. You will then see a popup, check the box for "I agree" and click the button labeled "Send Logs"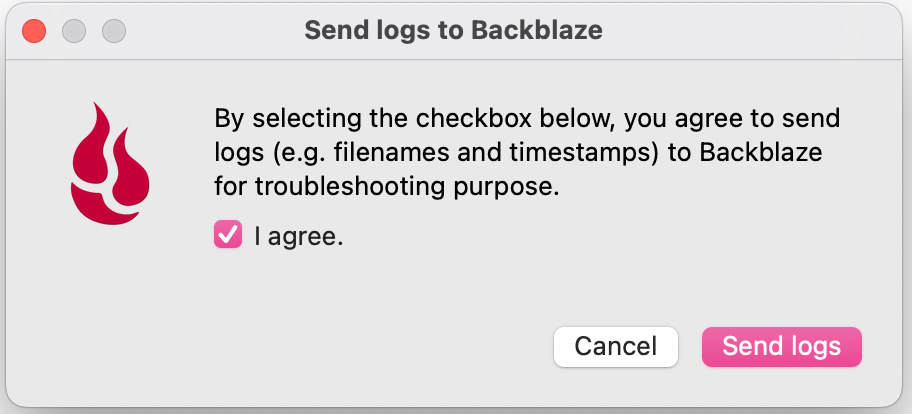 3.  You will then see a progress bar indicating the progress of the upload.

4. When the upload has been completed, you will see the below dialogue box indicating that the logs have successfully been sent.