To order a Restore Hard Drive or Flash Drive with data from your Backblaze backup, please do the following:
1. Log in to your Backblaze.com account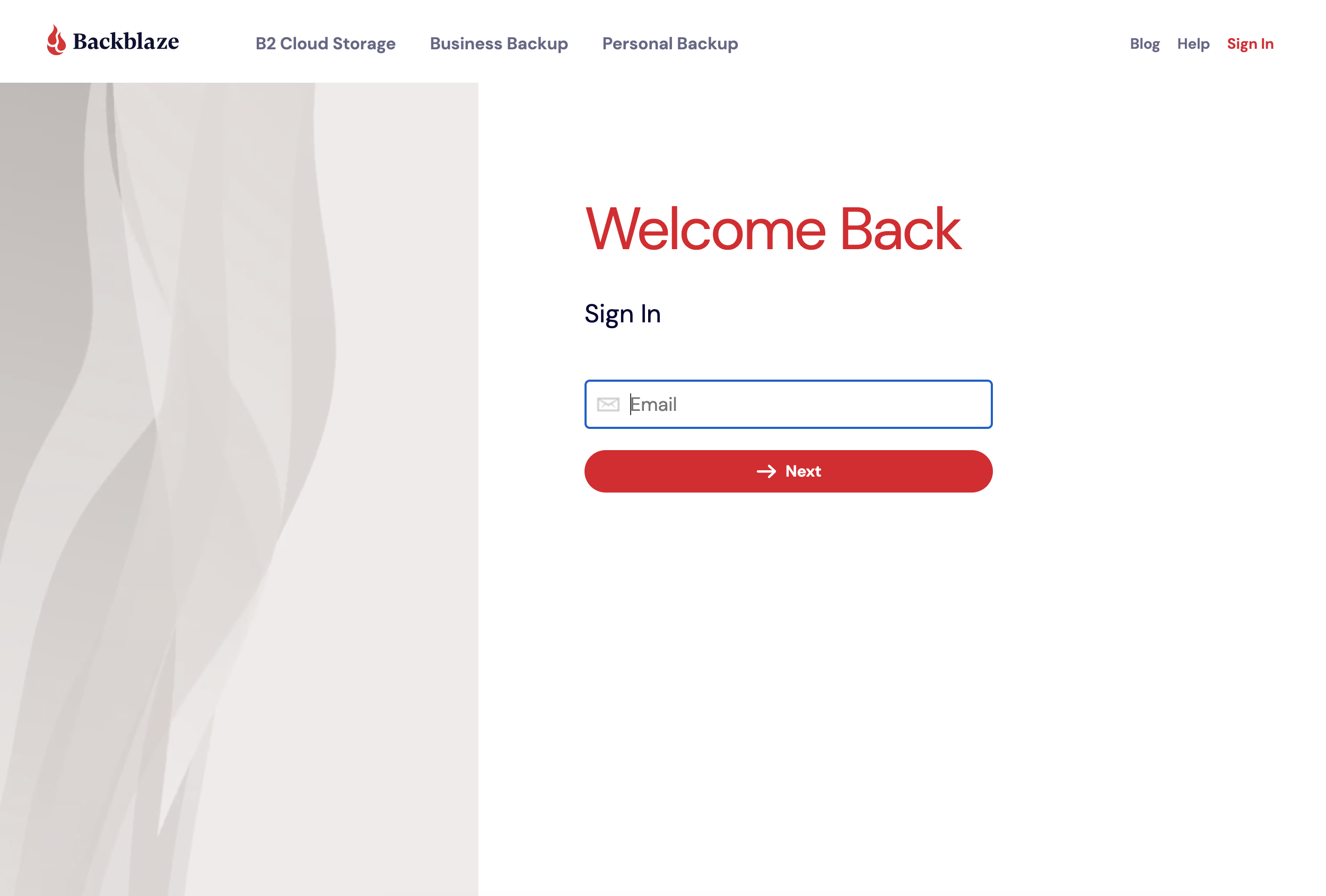 2. Once logged in, either click the "Restore" option next to the name of your backup or click on the link labeled "View/Restore Files" on the left hand side of the page. Clicking either will direct you to the "View/Restore Files" page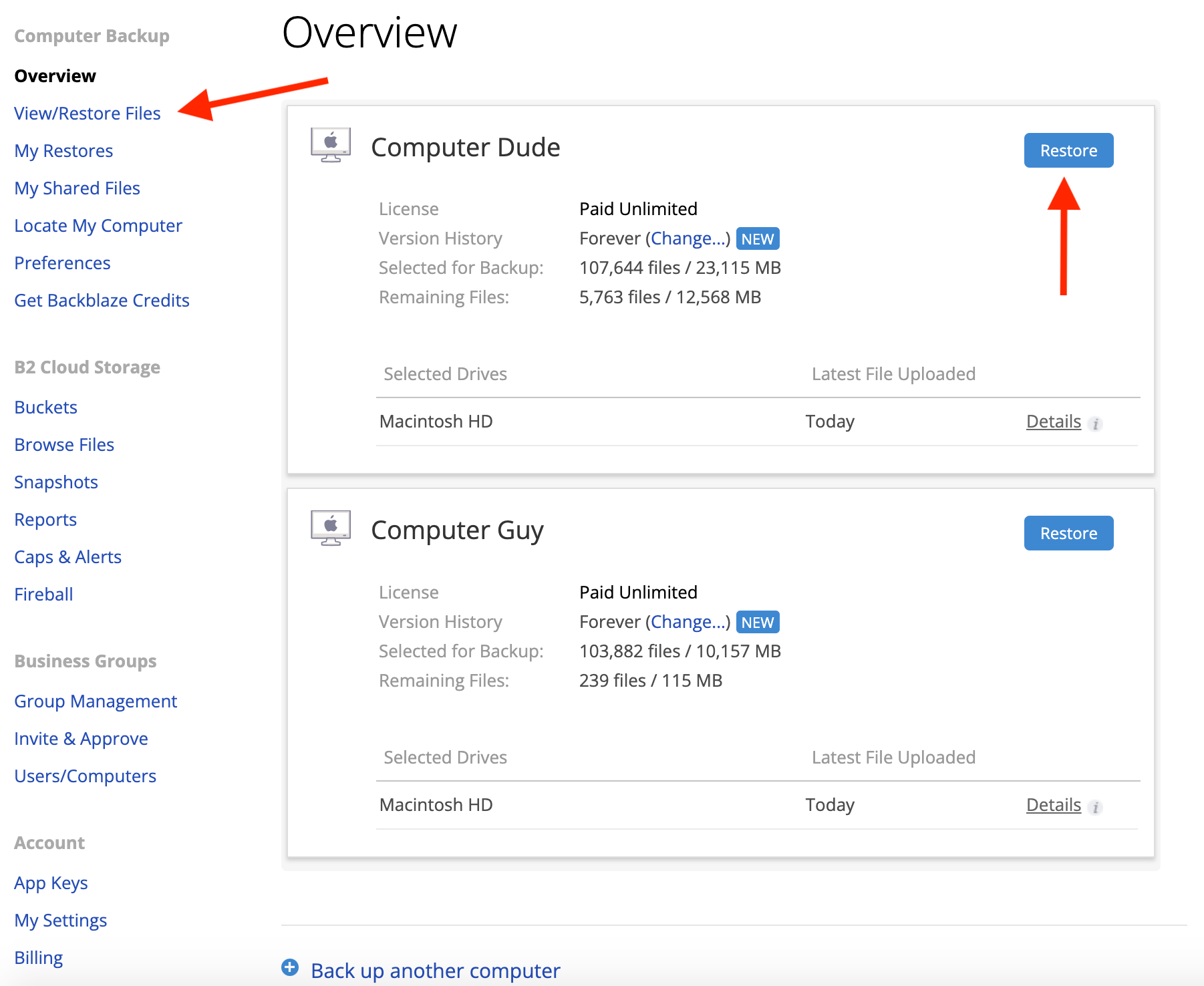 3. At the top of the "View/Restore Files" Page, under "Choose Method", select USB Hard Drive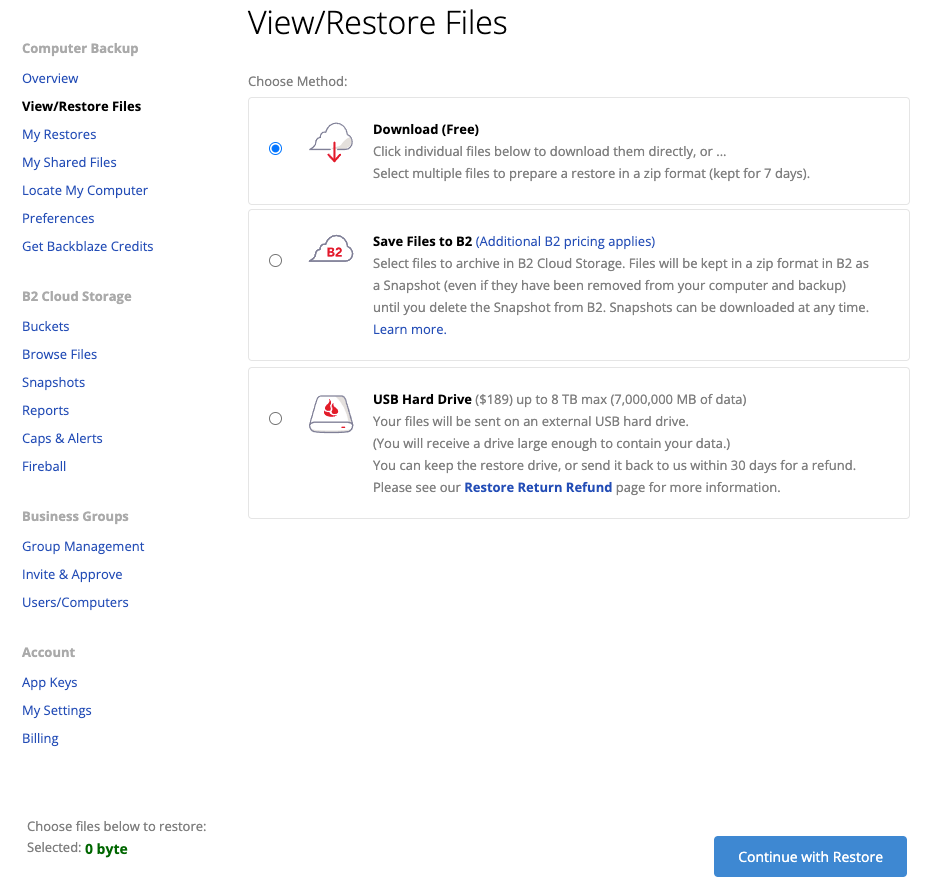 4. Scroll down on the page until you see a pane showing the files and folders you have backed up to Backblaze. Make sure the correct computer is selected where it says "Machine". Either choose the "Select all folders and files" option for your entire backup of this machine, or manually choose what files and folders you want. Then click "Continue with Restore"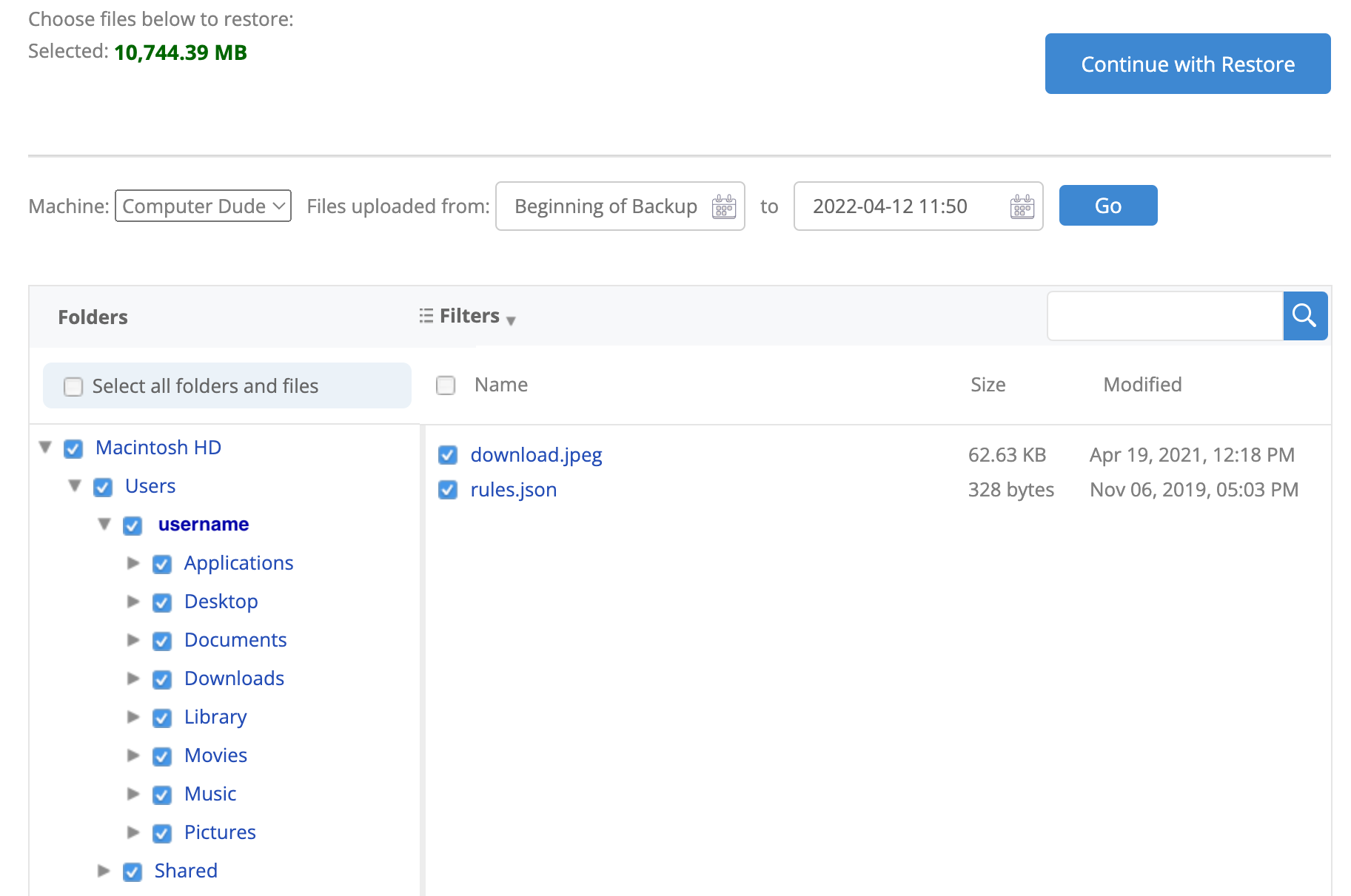 5. Enter the name and address you wish for the drive to be shipped to. If this matches the name and billing address for your payment method, click "Same as Shipping Address", if not enter the name and address that should be billed. Then enter your credit card information.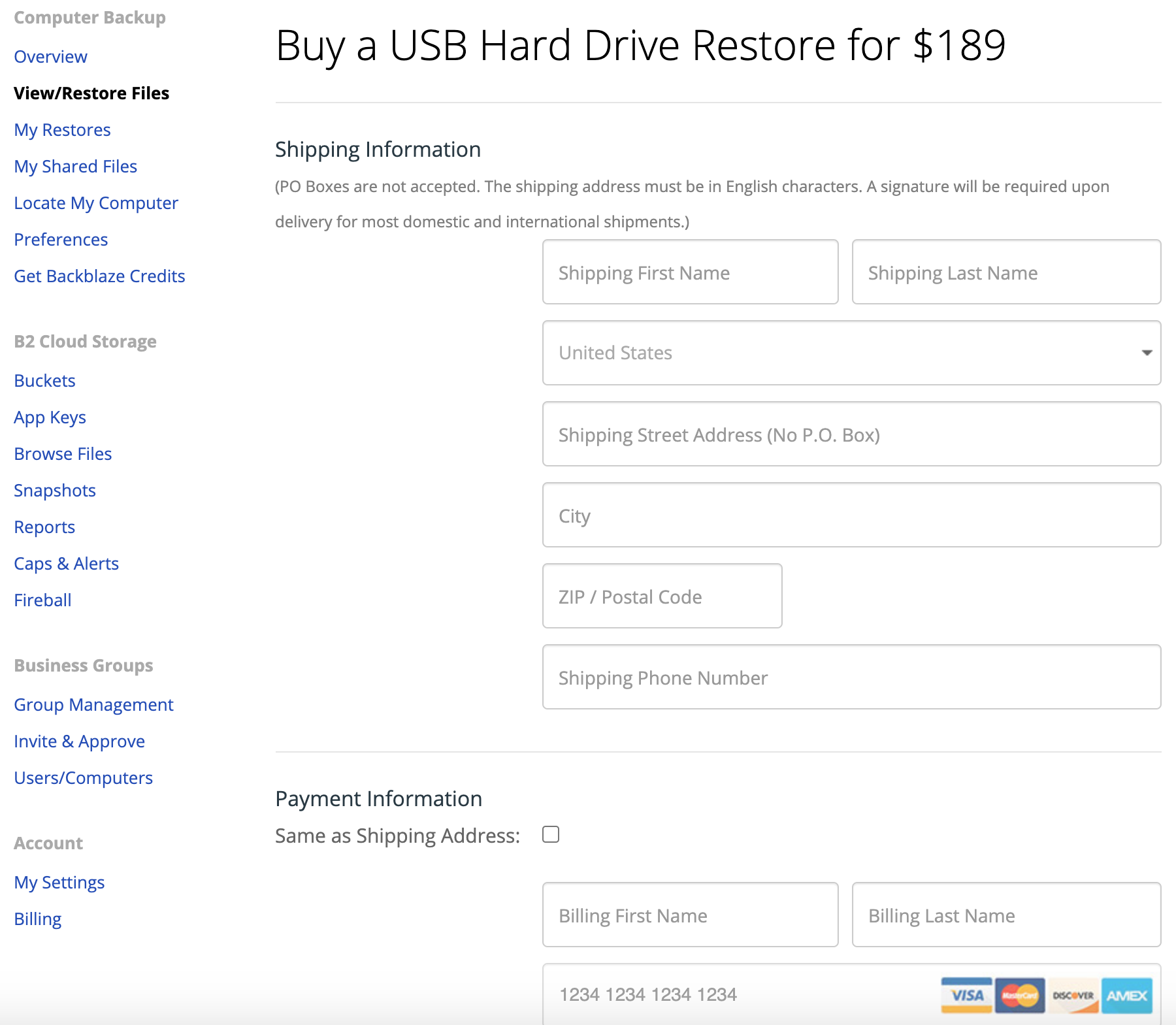 6. Once you have entered all shipping and billing information, click on the "buy" button to confirm the purchase.

Restore drives returned within 30 days of when they were received are eligible for refunds. For more information on how this works and how to return a drive, please see our Restore Return Refund Program article. For more information on how long drive preparation usually takes, please see here.
Please note: all restore drives are formatted to the operating system of the computer the restore was created from.