Introduction
Arq is a cloud backup software for Windows and Mac. Arq 7 now also supports B2 Object Lock with the new Immutable Backup option. This guide will show you how to configure an Arq Backup Plan using Backblaze B2, our S3 Compatible API, and B2 Object Lock.
Are you a B2 Fireball customer? If you want to use Arq in combination with Backblaze's Fireball Rapid Ingest program, please see Arq's blog post.
What you'll need:
Backblaze account with B2 enabled.

B2 Bucket with Object Lock enabled.

Application Key and Application Key ID.

Arq 7 software for Mac or Windows
Guide
Launch Arq 7. Select "Create a backup plan" to get started.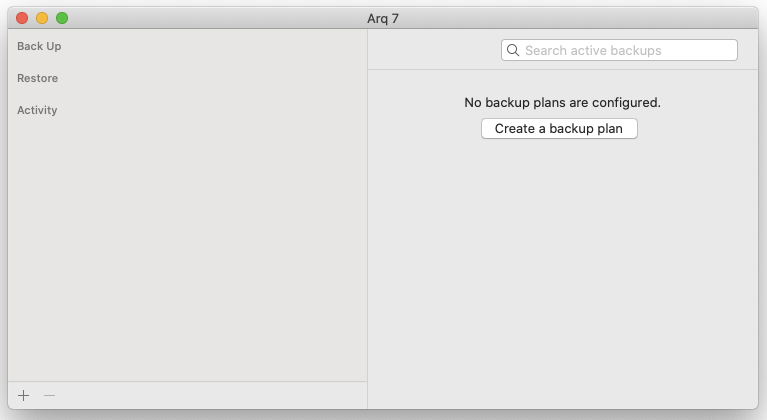 Click "Add Storage Location…" and select S3-Compatible Server from the drop-down menu. Click Continue.

The B2 Native API can be selected from this list, but it is not compatible with the Arq Immutable Backups feature. Therefore, in the context of this guide, we do not recommend selecting "Backblaze B2."
Add your Server URL, Access Key ID, Secret Access Key, and Region.

Server URL: This can be found on your buckets page.
-Example: https://s3.us-west-000.backblazeb2.com
Access Key ID: This is your Application Key ID
Secret Access Key: This is your Application Key
Region: A simplified version of your server URL.
-Example: us-west-000
To learn more about Application Keys, please refer to this guide.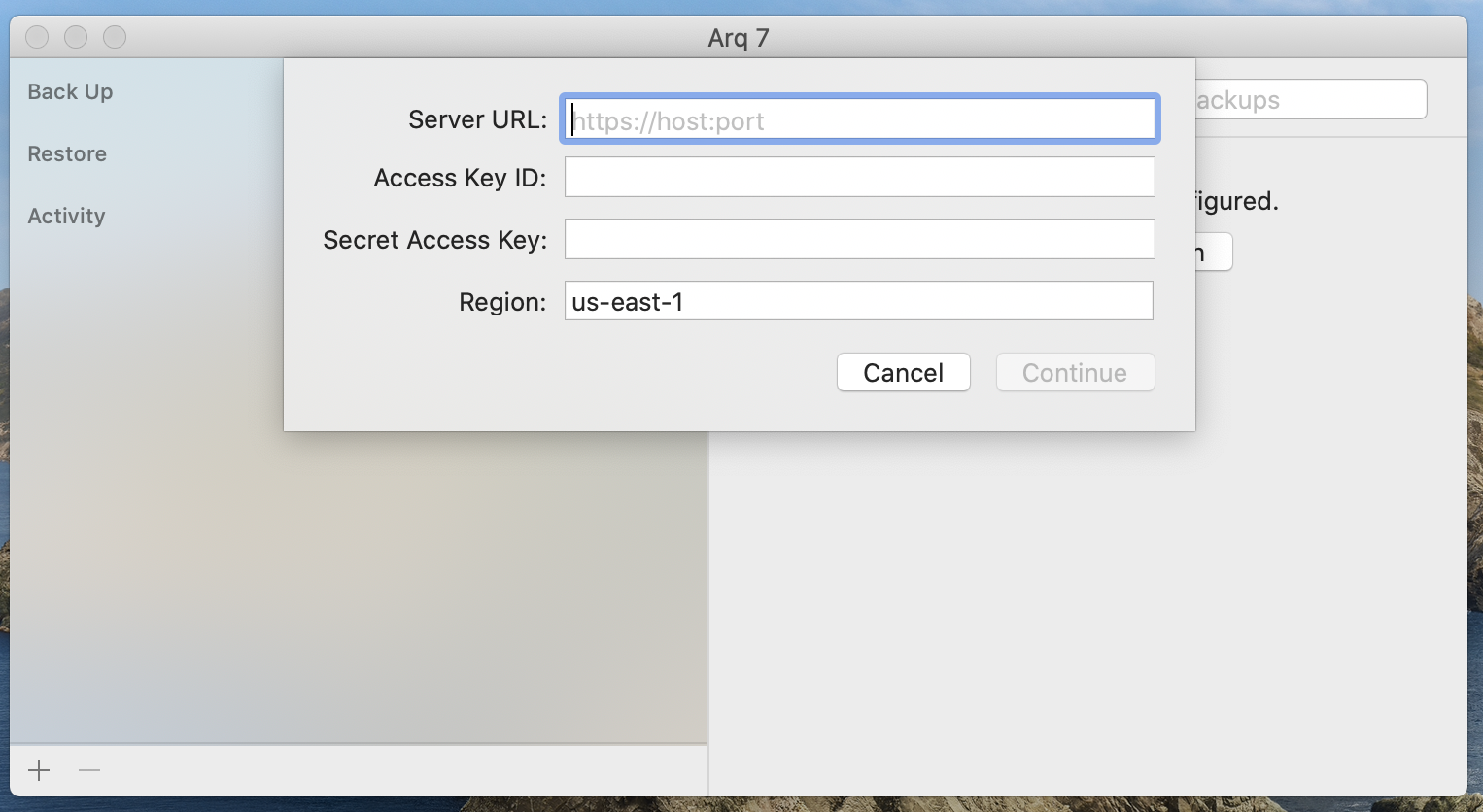 Bucket selection: Select your existing bucket. If you are planning on using Immutable Backups, double-check that your bucket has Object Lock enabled on your Buckets page.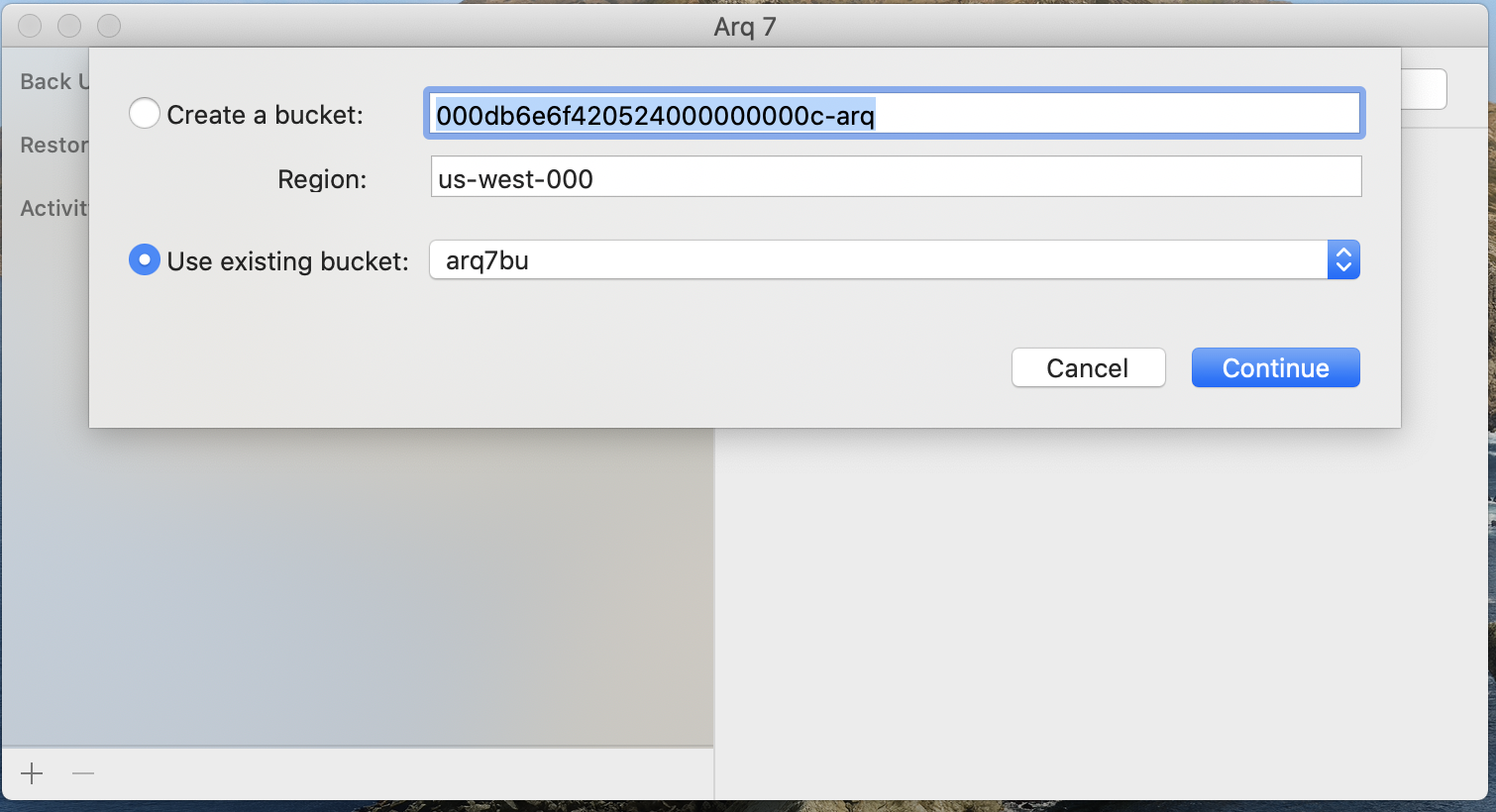 Now that you've added your Storage Location, select it from the drop-down list and click Continue.

Select your backup settings. You have three default options. Further adjustments to your settings can be made after the Backup Plan is created. Select an option, then finish the setup by clicking "Create Backup Plan"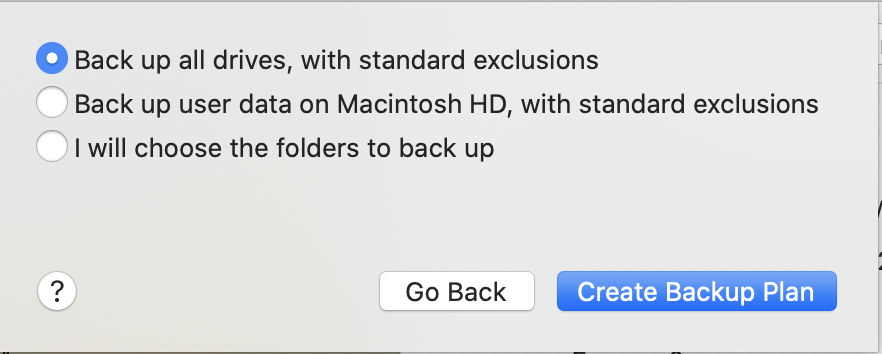 Now you've successfully set up an Arq Backup Plan. Arq offers no shortage of settings that you can adjust to take advantage of Immutable Backups, multi-threaded upload, bandwidth throttling, file exclusions, retention, encryption, and more. You can find these settings by highlighting your Backup, then clicking "Edit…"
Enabling Immutable Backups:
In Arq's settings… Go to the Immutable Tab, check the box, and enter the number of days you'd like to make your files immutable for.

In this example, I've set the duration of my Object Lock to 3 days.
To learn more about Object Lock, visit our Object Lock FAQ.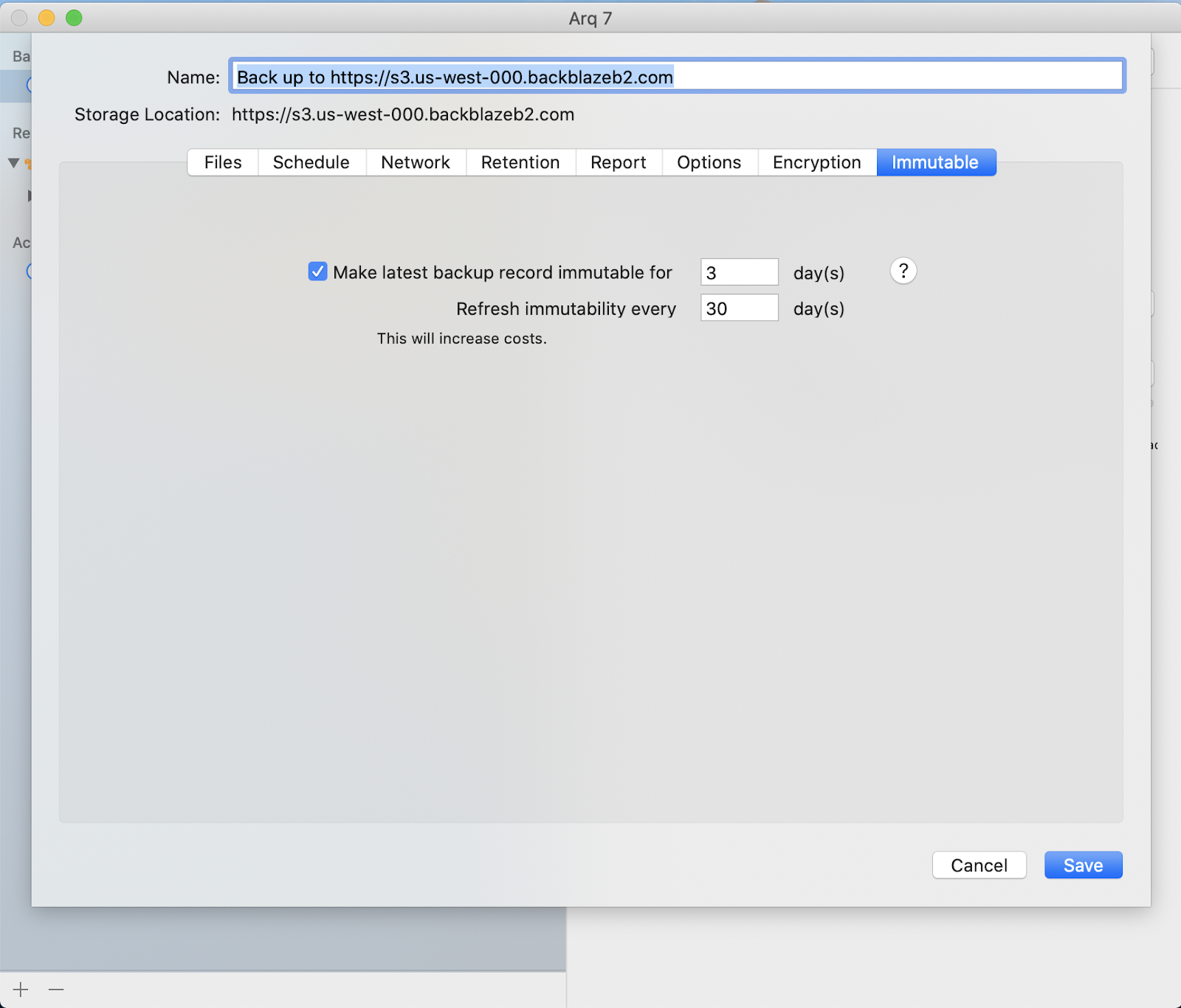 Multi-threaded Upload:
In Arq's Settings again... Go to the Options tab, then adjust the "Maximum X thread(s) for upload". Using more threads can improve upload performance for those with faster internet connections.