To delete a backup on behalf of a managed user do the following:
1. First login to your administrative account by visiting the following page: https://secure.backblaze.com/user_signin.htm and logging in with your account credentials.
2. Next, select the account from "Users/Computer" from the left side navigation links, under "Business Groups".
3. To the right of the user account in question, select the silhouette icon, and the "Manage User Account" option that appears in the dropdown.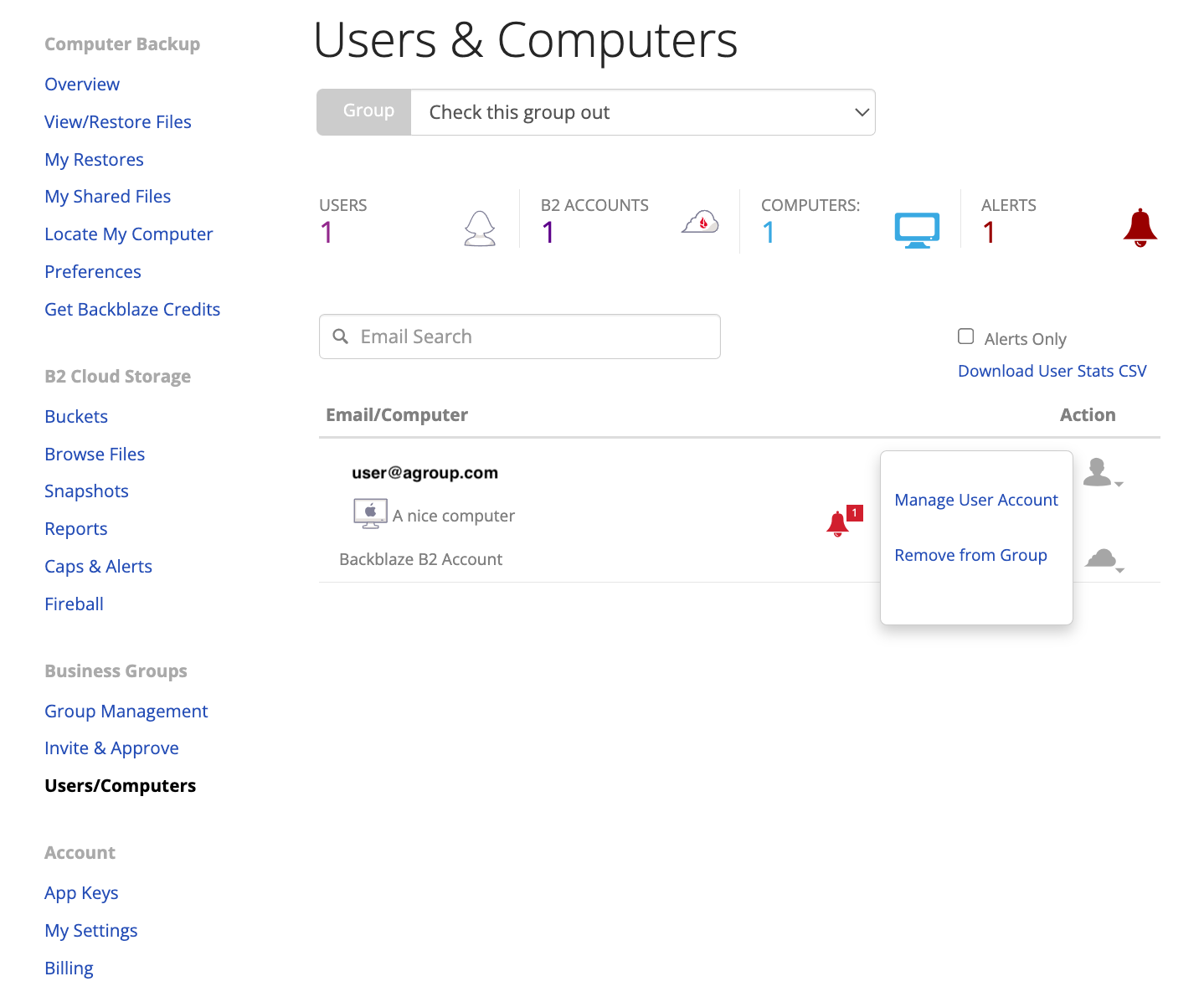 4. Once logged into the user's account, select the "Preferences" link on the left side navigation bar.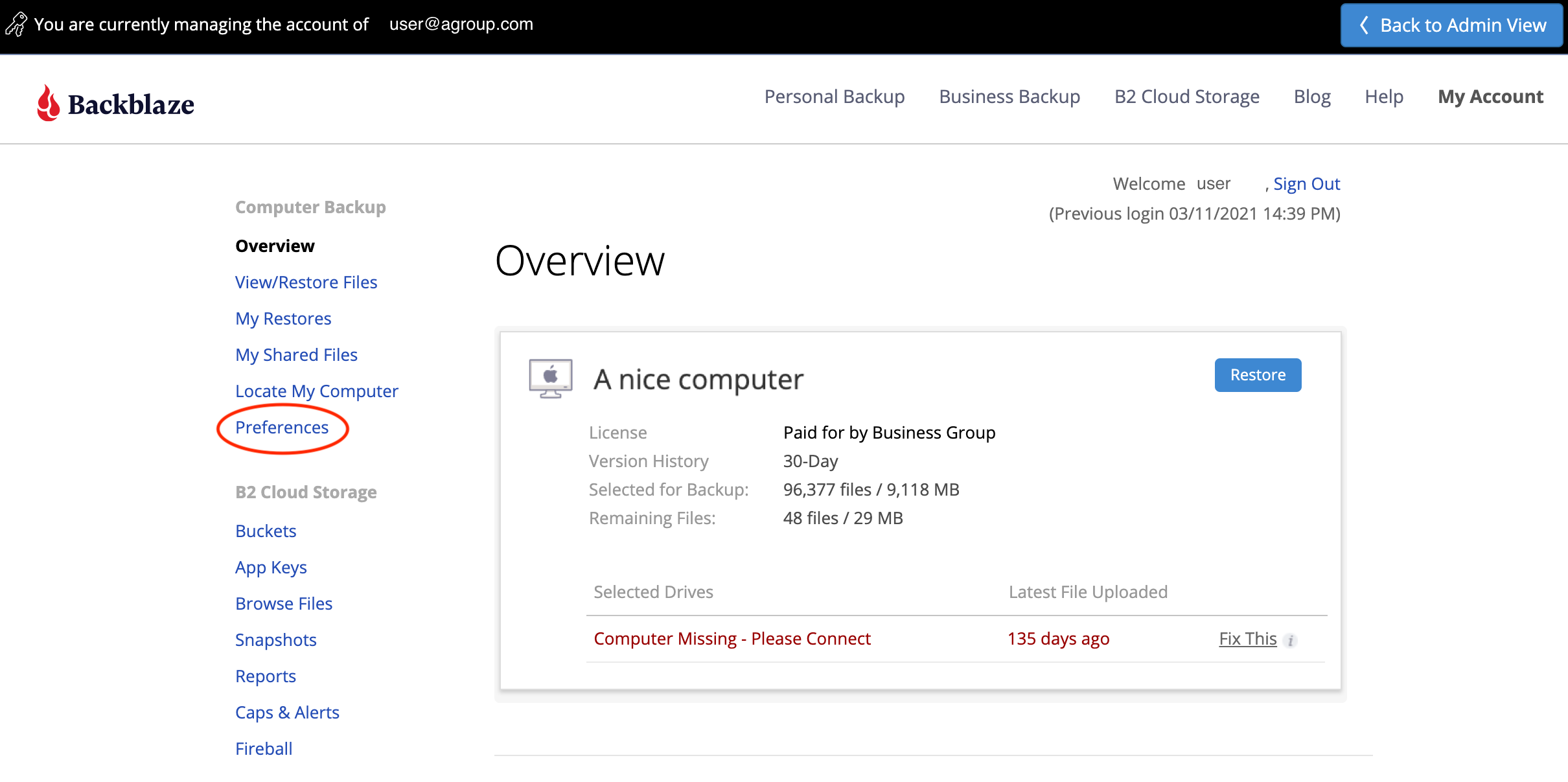 5. On that page, locate the backup you'd like to delete, and select the "Delete Computer" link to the right of its name.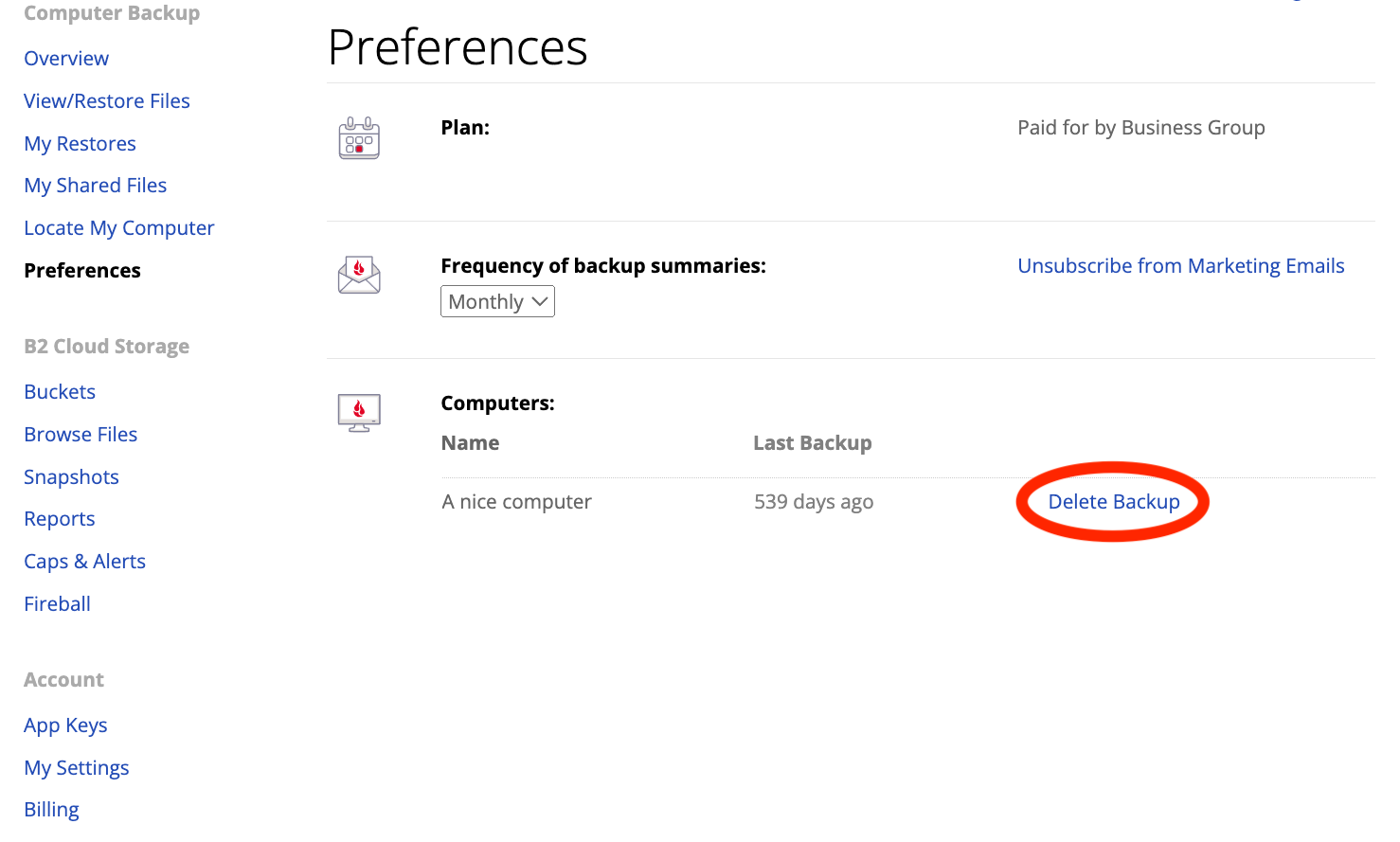 6. Enter the password for your Group Admin account when prompted. This will permanently and irreversibly delete this backup's data.