Introduction
NovaBackup is a computer and server backup tool for individuals and MSPs.
This guide will walk through the steps to connect your B2 Cloud Storage bucket to NovaBackup.
Guide
1) Navigate to the Device tab.
2) Click Add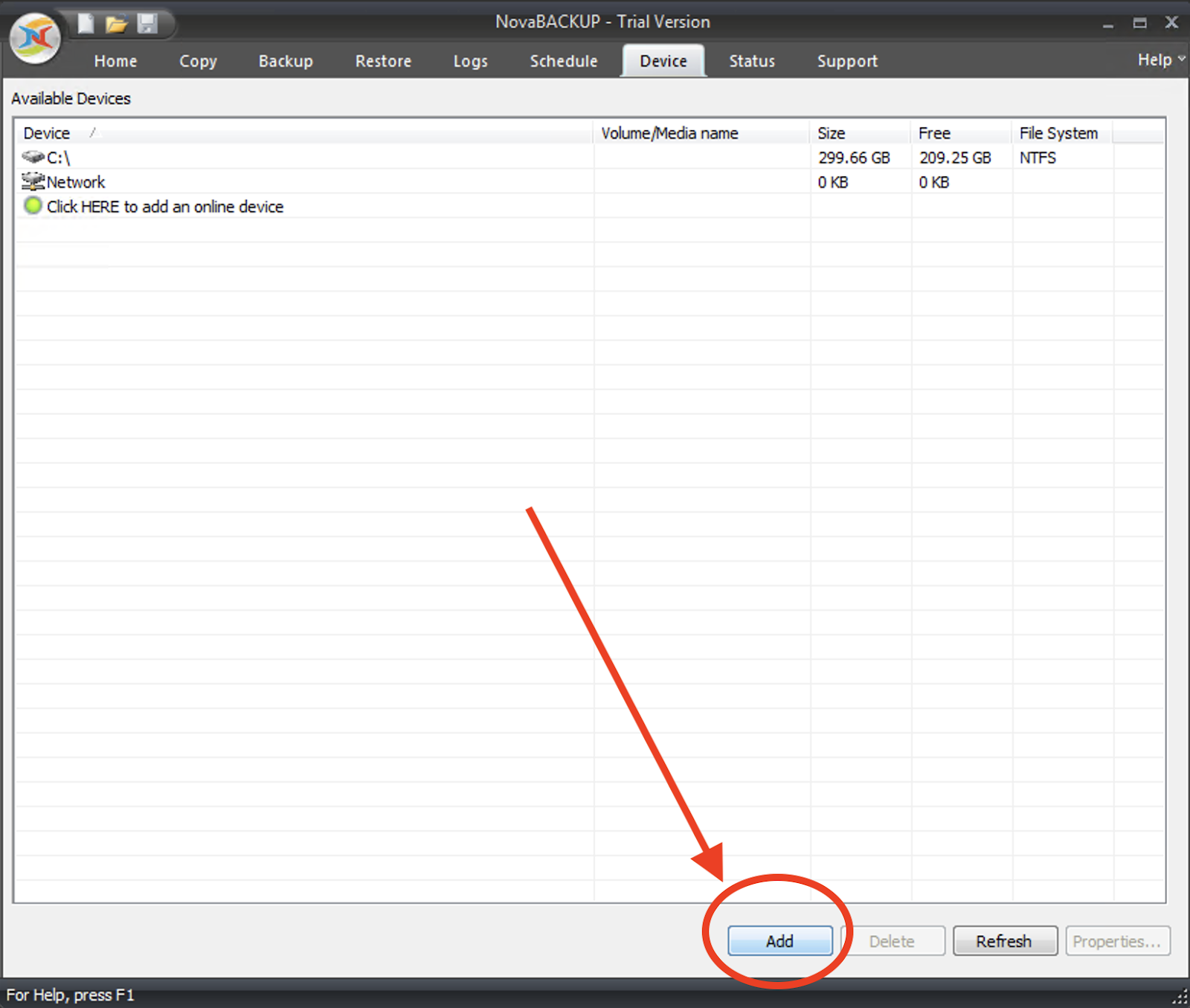 3) Select Generic S3 Storage Services then, click OK.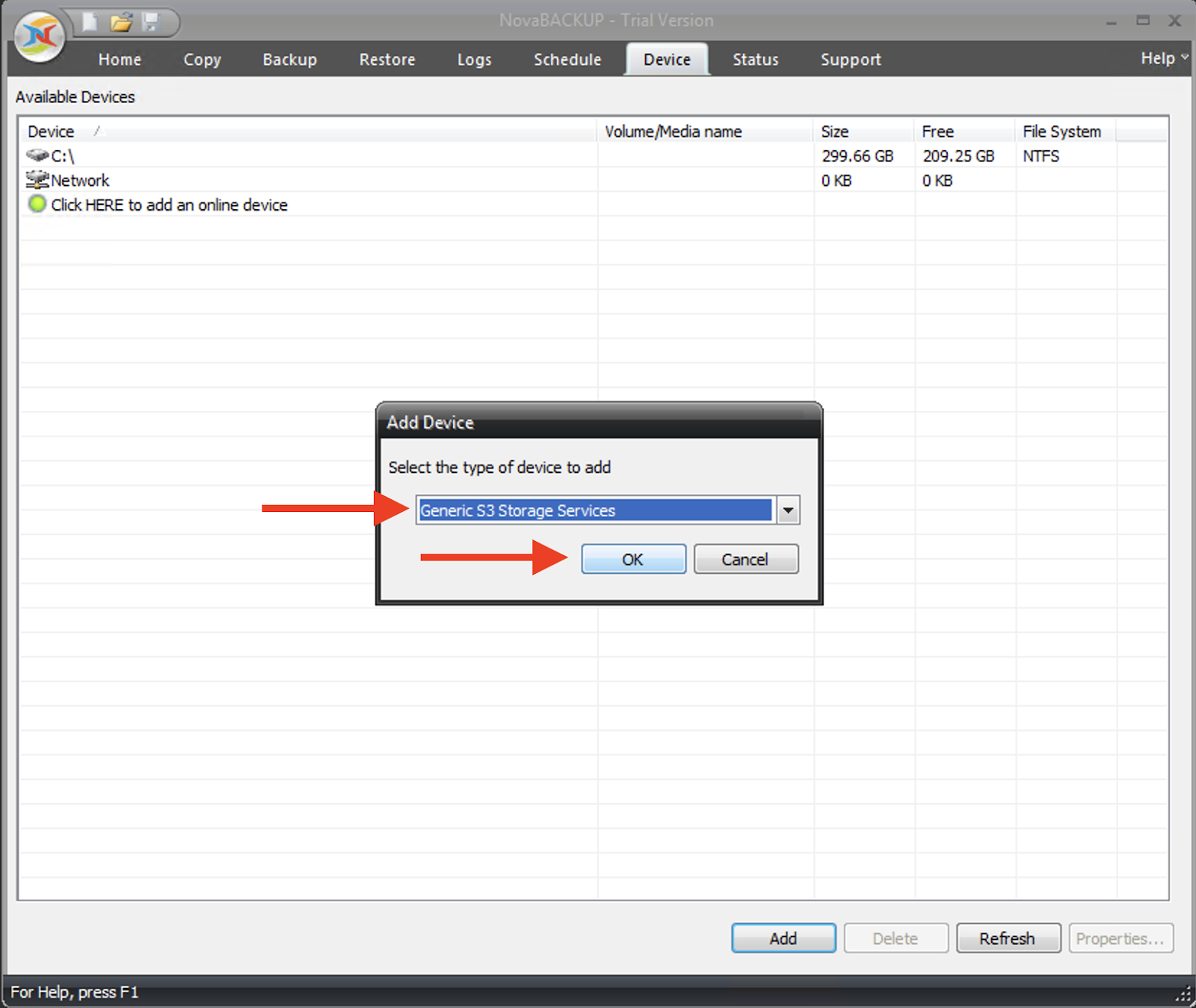 4) Fill out each field in the S3 Settings and click OK. You've now added your B2 bucket as a destination for NovaBackup backup jobs.

The URL and Keys can be found or generated from your Buckets page and App Keys page, respectively. You may either create a bucket outside of this tool, or you may create a new bucket by entering a name in the Bucket Name field. Please note: The bucket name must be globally unique and all characters must be lowercase.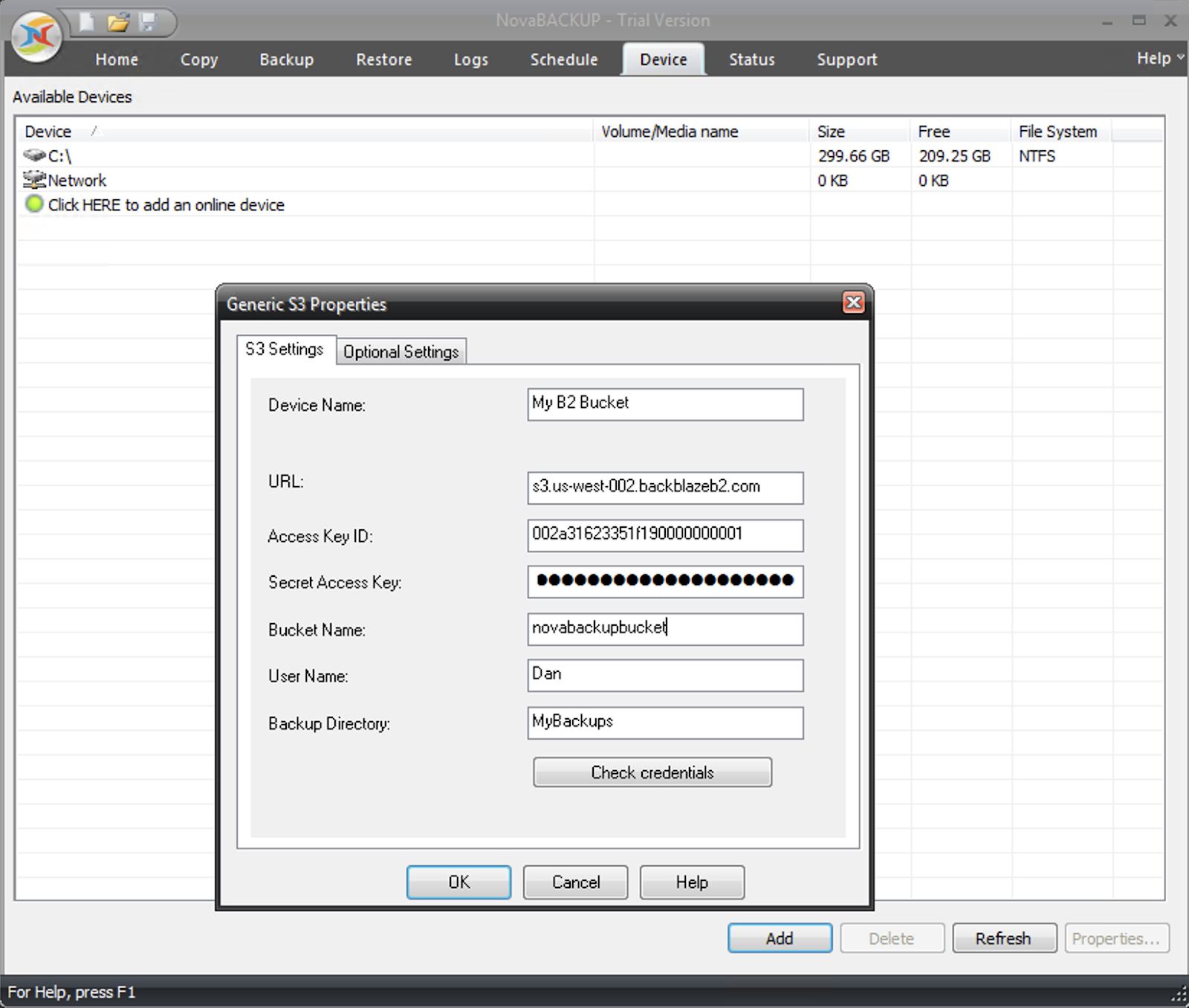 Example Job
The screen below shows an example job. The backup source has been selected, and My B2 Bucket has been selected as the "Backup to…" option. By clicking the Backup button, this will execute a one-time backup to B2.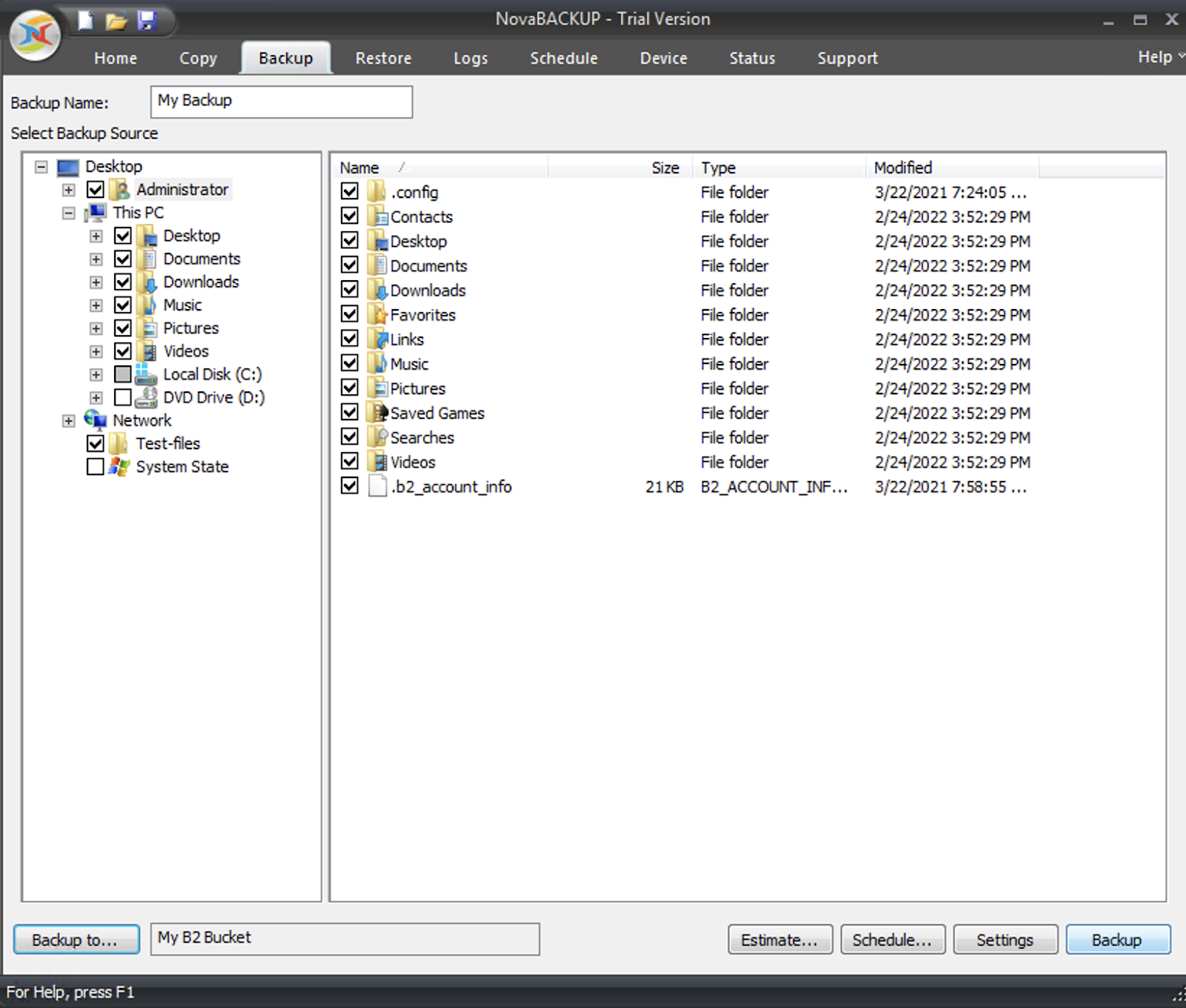 NovaBackup also offers tools such as monitoring and scheduling to enhance your backup experience.
To learn more about NovaBackup, visit their website.