StorageCraft ImageManager is an application that allows you to tier your backup data produced by StorageCraft ShadowProtect up to B2 Cloud Storage. In this article, we will be going over the steps needed to facilitate this.
Step 1:
Setup a backup job within ShadowProtect. Select a local directory and take note of it as it will be needed for ImageManager to automatically sync while pushing backups to B2 cloud.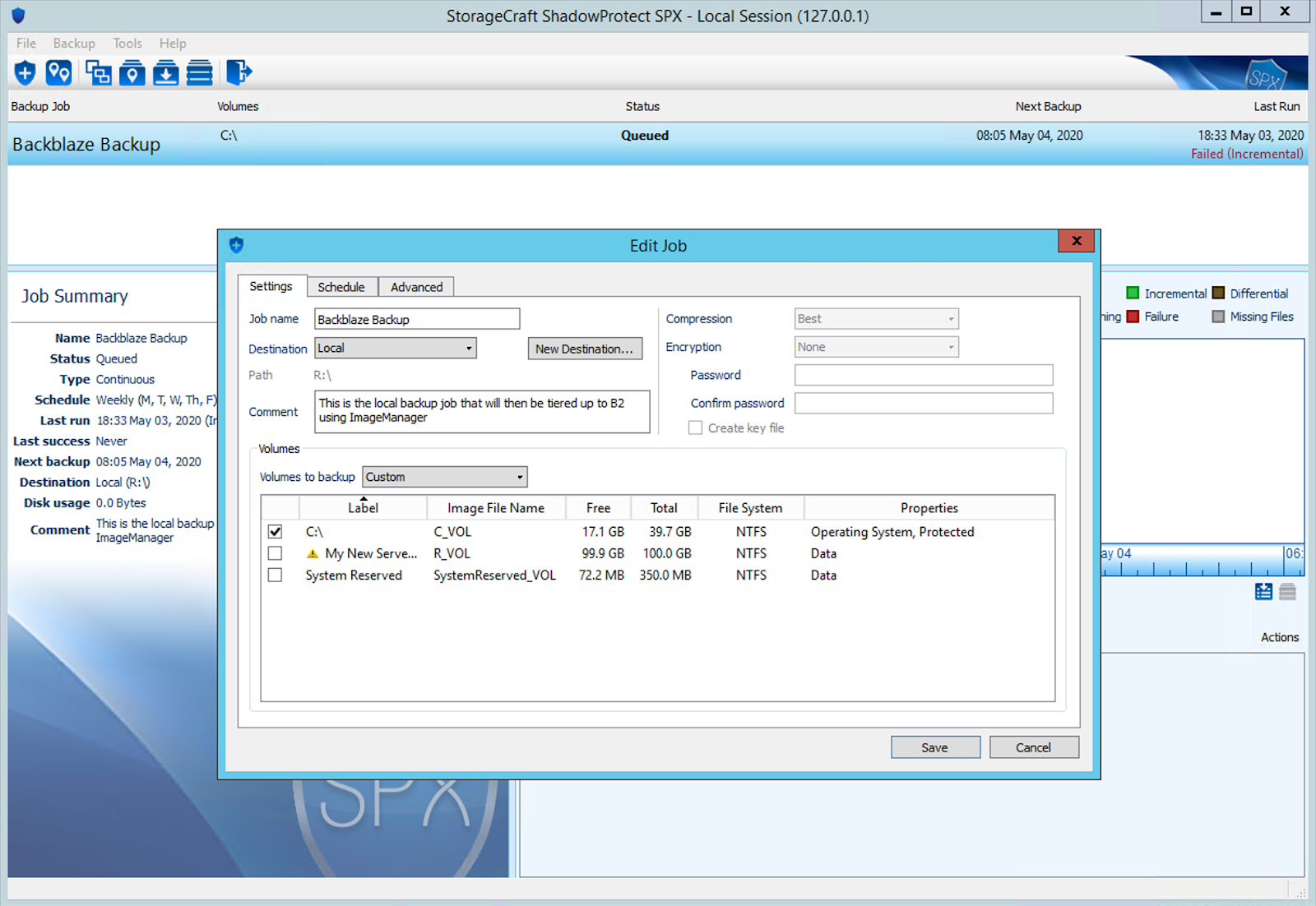 Step 2:
You will need a copy of StorageCraft ImageManager as it is the tool that allows backup data to be pushed to cloud targets like B2.

Once installed and setup, click Agent Settings in the bottom left.
Step 3: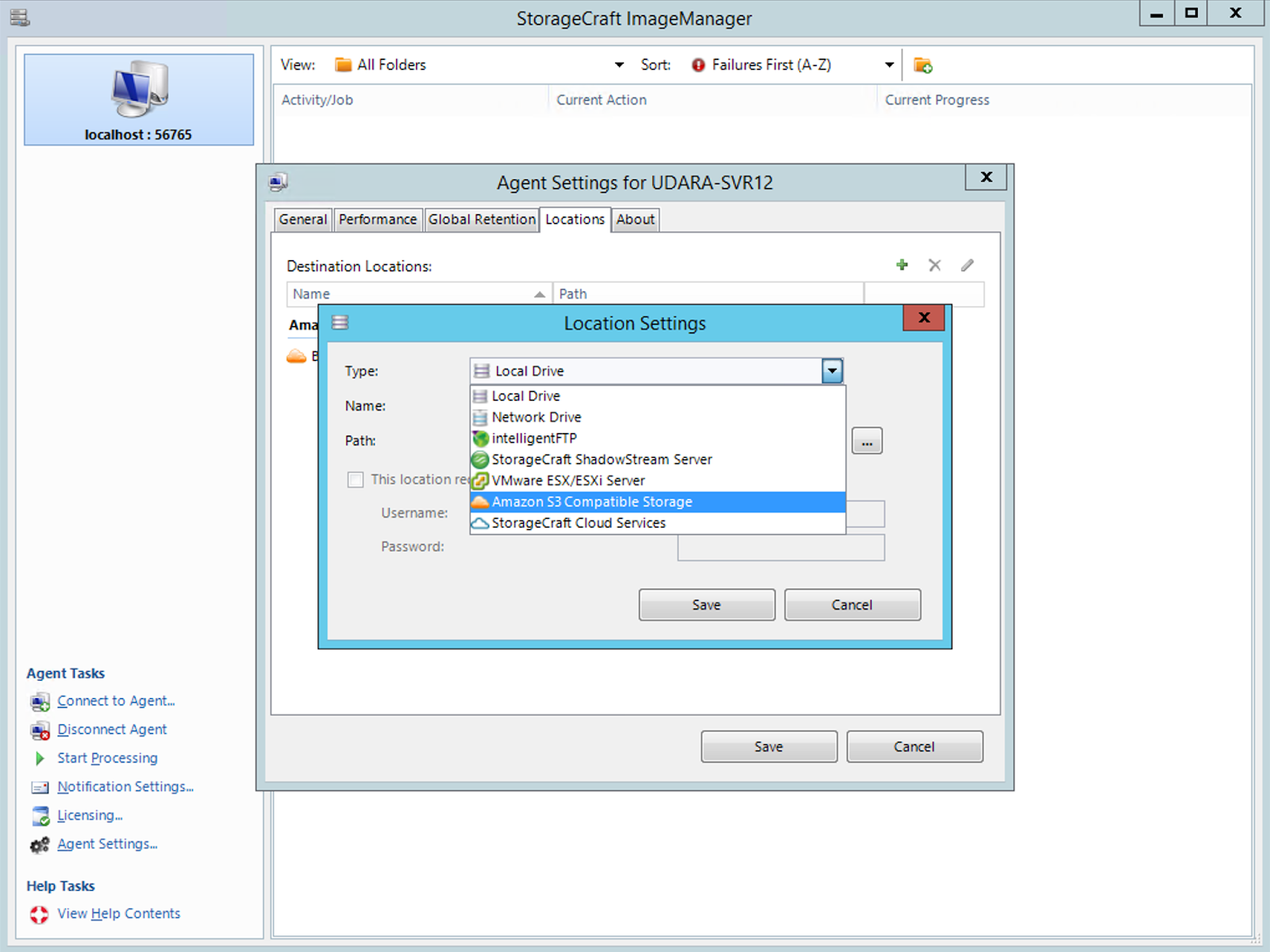 Navigate to the "Locations" tab. From the dropdown select "Amazon S3 Compatible Storage"
You can now pass in credentials for your Backblaze B2 bucket using your S3 Endpoint. You can get these values within the "App Keys" section of your Backblaze account. You will need an S3 URL, Access Key (KeyID), and Secret Key (ApplicationKey). You will also need the name of your target bucket within your B2 account. Keep in mind it is case sensitive so copy and paste exactly.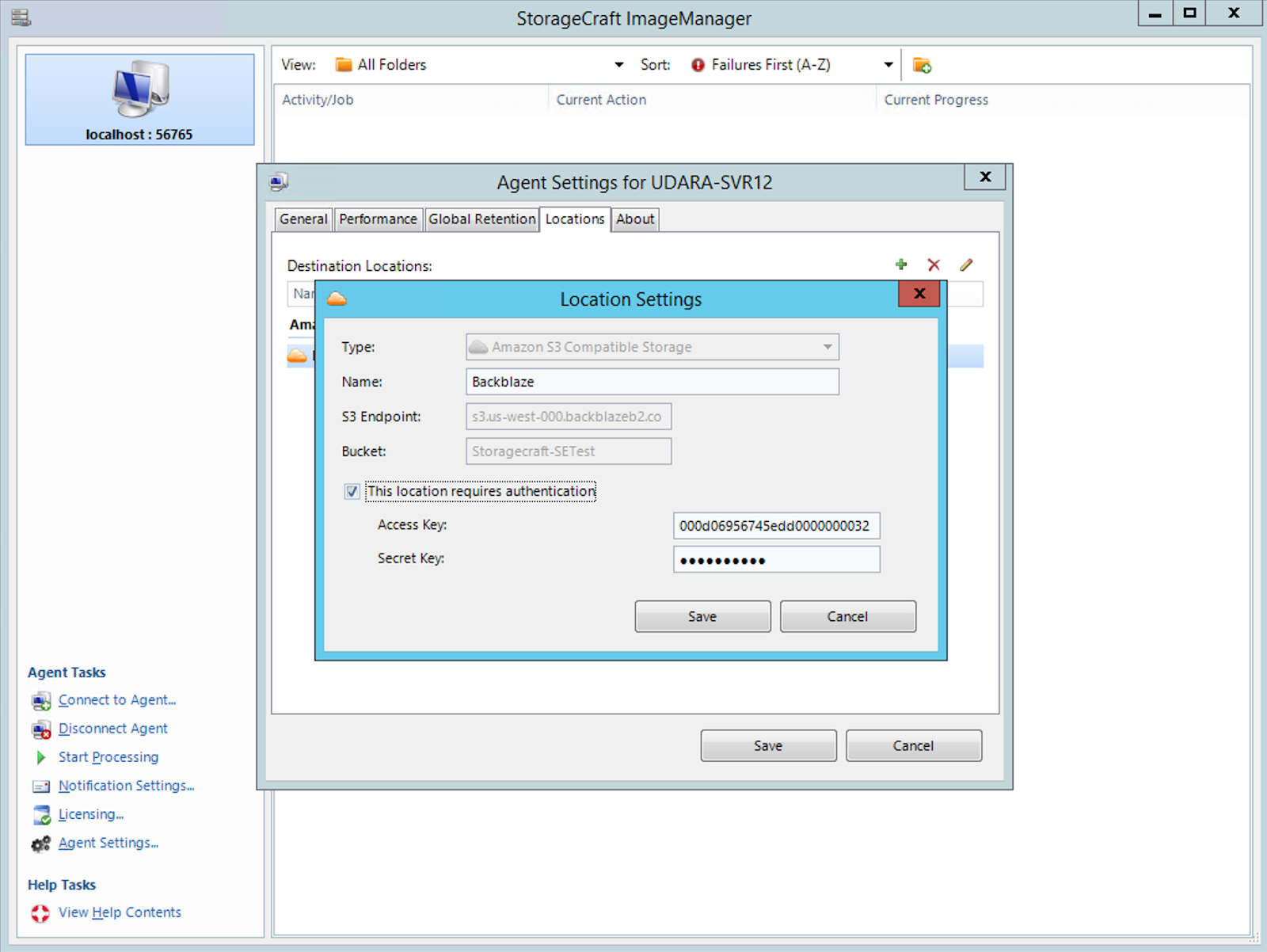 Step 4:
Return to the main agent page of ImageManager. Select the start managing folder button in the top right.

We will need to add the folder path that corresponds to the backup job we created in step 1.

Step 5:
Now back on the main agent page right-click on our newly created activity. And create a replication job. Here we will be selecting the B2 storage target we added in step 3.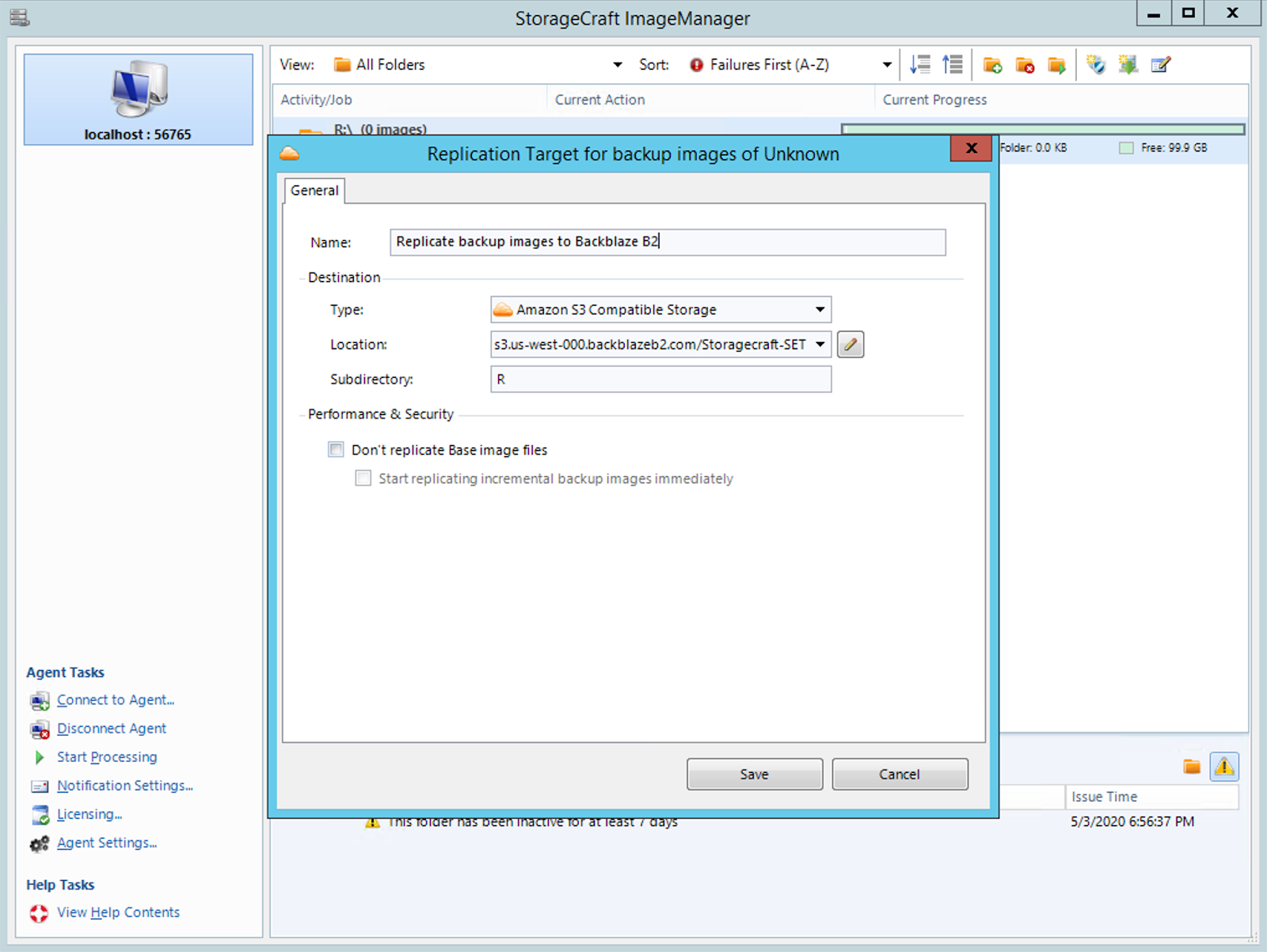 You will now see this reflected in the ImageManager processes for your backup job.

You have now successfully configured your StorageCraft infrastructure to backup to both local storage and B2 cloud storage. Once a ShadowProtect backup job is finished it will then trigger ImageManager to run the job we just created.
The S3 Compatible API for Backblaze B2 Cloud Storage allows 1000's of integrations to work with B2 natively. If you're new to the S3 Compatible API, please see our Getting Started Guide. If you have any trouble using StorageCraft with B2, please let us know by emailing us at b2feedback@backblaze.com