S3 Browser is a freeware Windows Client for any S3 compatible cloud services.
S3 Browser can be configured with the Backblaze B2 S3 Compatible API by following the steps below.
Please note that if you are using a bucket-restricted Application Key that it will require the List All Bucket Names permission to work successfully with the S3 Compatible API. If you did not select this when you created your Application Key you will need to create a new key with the required permission enabled.
Step 1:
On the Add New Accounts tab select the provider as Other S3 compatible service from the drop down menu. Provide all the necessary credentials such as Key ID, Application key, and the S3 endpoint.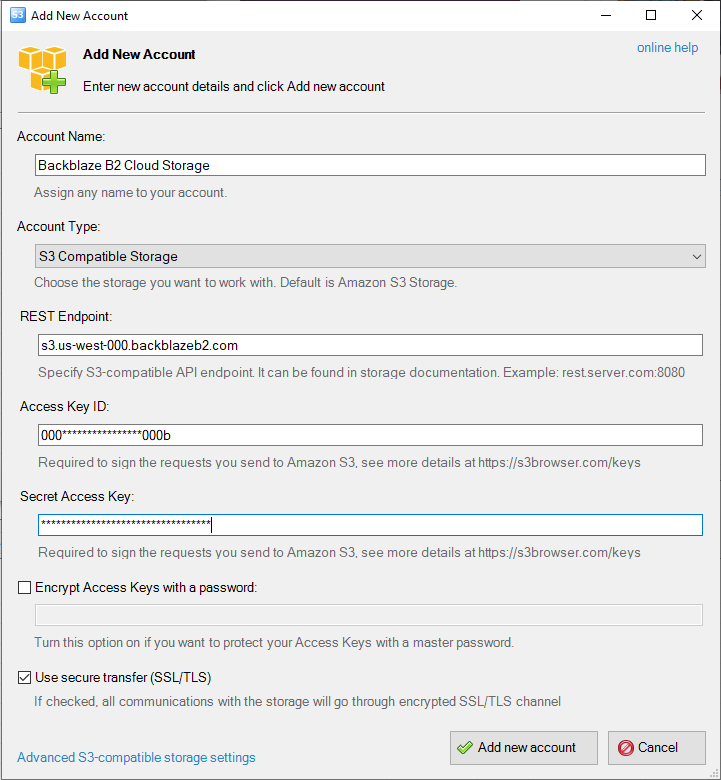 Step 2:
Click the "Advanced S3-Compatible storage settings" link at the bottom of the window and change the Signature Version to Signature V4.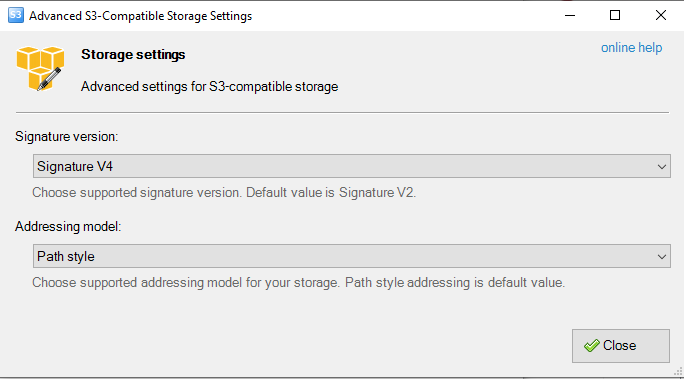 Close the window and proceed with adding the account.
The S3 Compatible API for Backblaze B2 Cloud Storage allows 1000's of integrations to work with B2 Cloud Storage natively. If you're new to the S3 Compatible API, please see our Getting Started Guide. If you have any trouble using S3 Browser with B2 Cloud Storage, please let us know by emailing us at b2feedback@backblaze.com