Veeam Backup for Office 365 Version 4 or higher adds support for users to copy their backups to S3 compatible storage like Backblaze B2.
You will need a Backblaze account to get started. If you do not have an account, please sign up here.
Veeam Backup for Office 365 can be configured to add Backblaze B2 object storage repository by doing the following:
Step 1:
Launch Veeam Backup for Office 365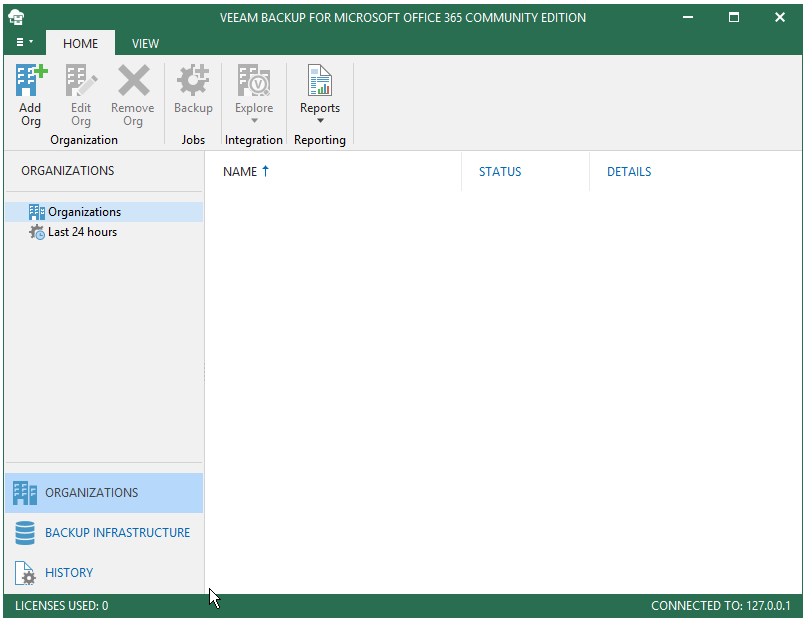 Step 2:
Click on "Backup Infrastructure" in the lower part of the navigation bar and then click " Object Storage Repositories" and click "Add Object Storage"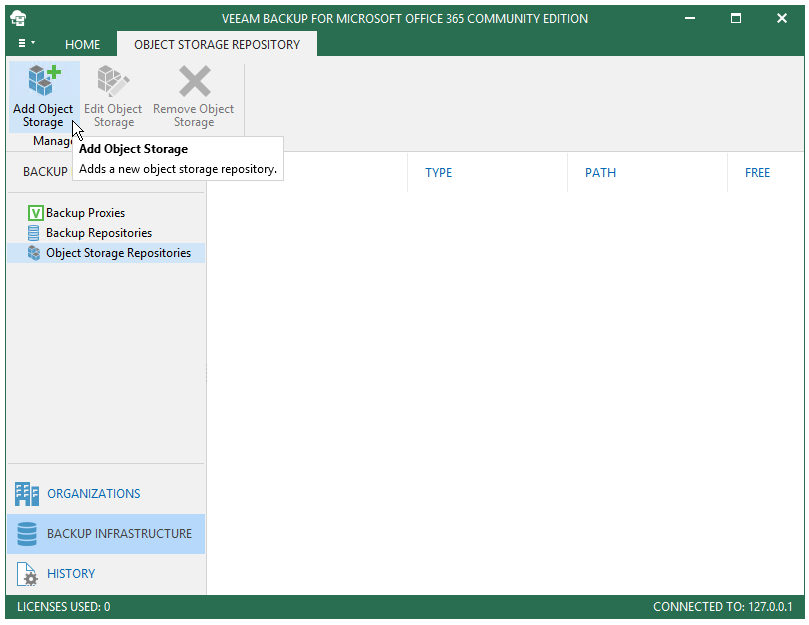 Step 3:
Enter a name for your Object storage repository, and click Next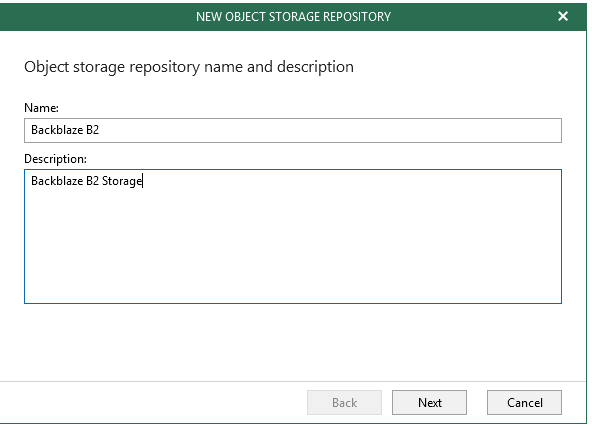 Step 4:
Select "S3 Compatible" for the storage type
Step 5:
Enter the S3 Endpoint, region, and then click Manage cloud accounts to add your credentials.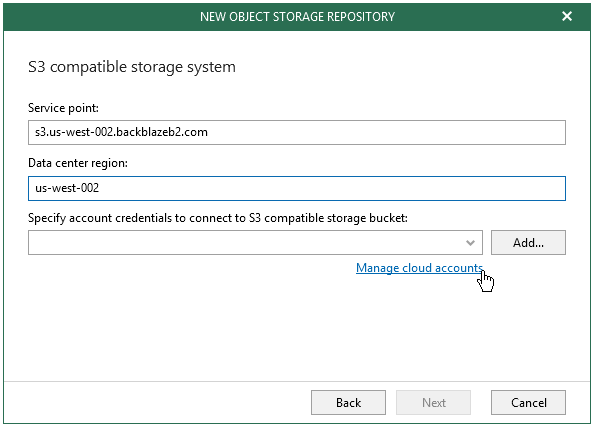 Step 6:
Click Add and enter your Backblaze B2 Key ID and Application Key (App Keys) into the appropriate fields. Click OK to add the credentials, and then OK to return to the previous screen.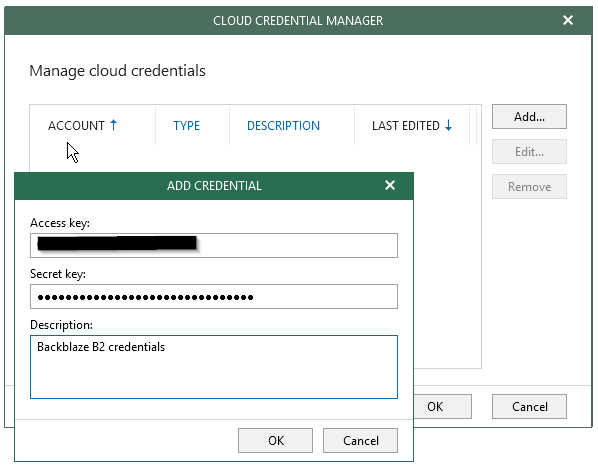 Step 7:
Click Next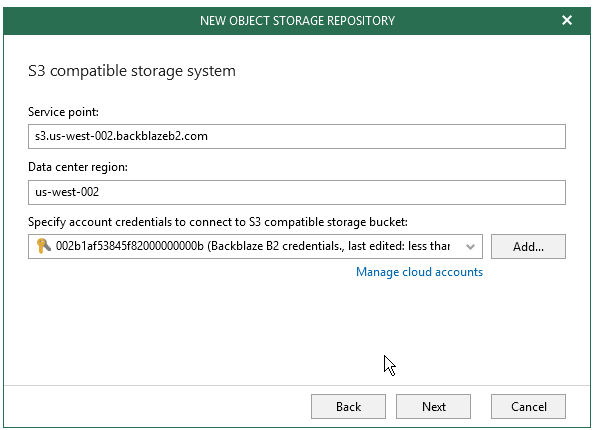 Step 8:
Select your desired bucket from the drop-down list, and then create a folder inside the bucket for your repository. When done clicked Finish.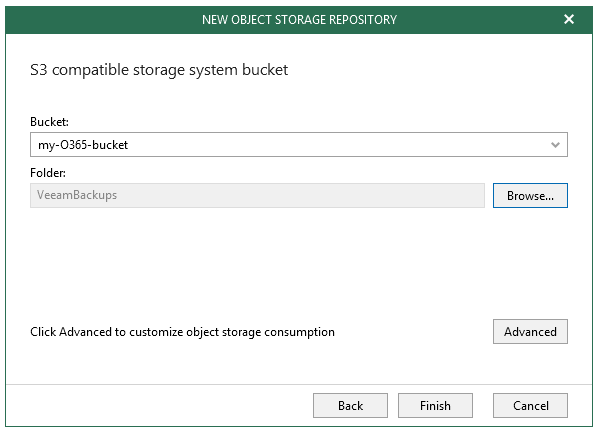 Backblaze B2 storage can now be used to extend your backup repositories to the cloud.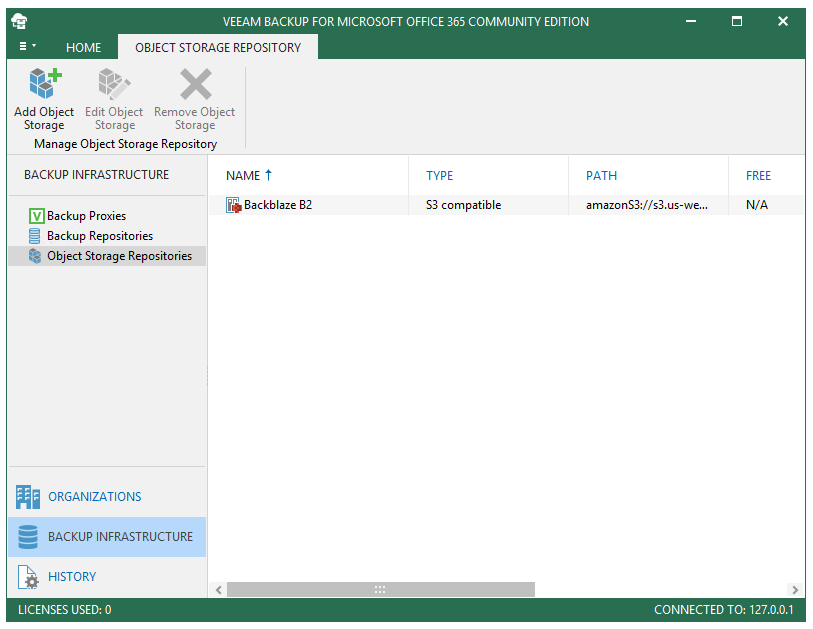 The S3 Compatible API for Backblaze B2 Cloud Storage allows 1000's of integrations to work with B2 natively. If you're new to the S3 Compatible API, please see our Getting Started Guide. If you have any trouble using Veeam Backup for Office 365 with B2, please let us know by emailing us at b2feedback@backblaze.com.