NextCloud is a self-hosted file sync & content collaboration platform. Nextcloud combines the convenience and ease of use of public clouds with the security, privacy & control business needs. Storage can be expanded to include many external sources, including S3 compatible storage like Backblaze B2.
NextCloud can be configured with B2 by following the steps below.
Note: These steps require that you have already enabled "External storage" support in the Apps section of your configuration. External storage support is not enabled by default.
Step 1:
Click on Administrator in the upper right, and choose Settings.

Step 2:
Under the Admin settings, click on External storages.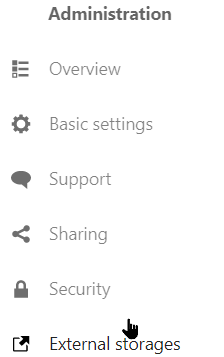 Step 3:
Select Enable external storage, and then select "Amazon S3 compatible" from the dropdown menu.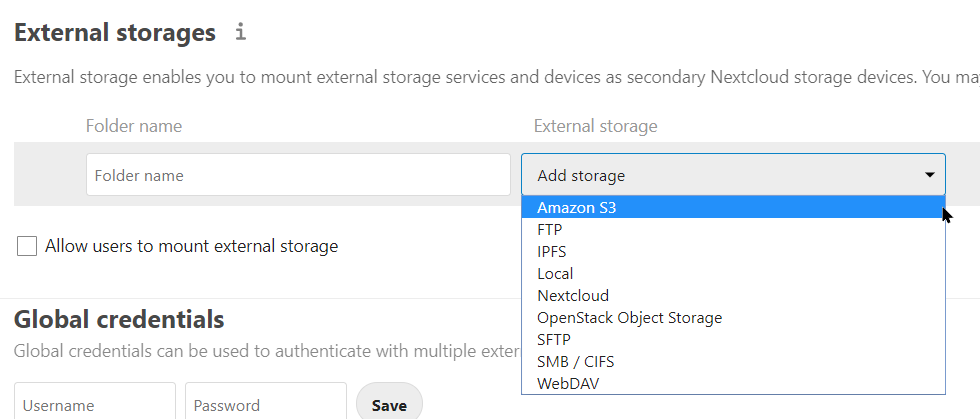 Step 4:
Fill out the External storage page. There are many options spread out on this page, which are broken down into sections below:
Enter the Bucket name, S3 Endpoint, Region, Key ID, and Application Key (App Keys), and into the appropriate fields. Also select "Enable SSL".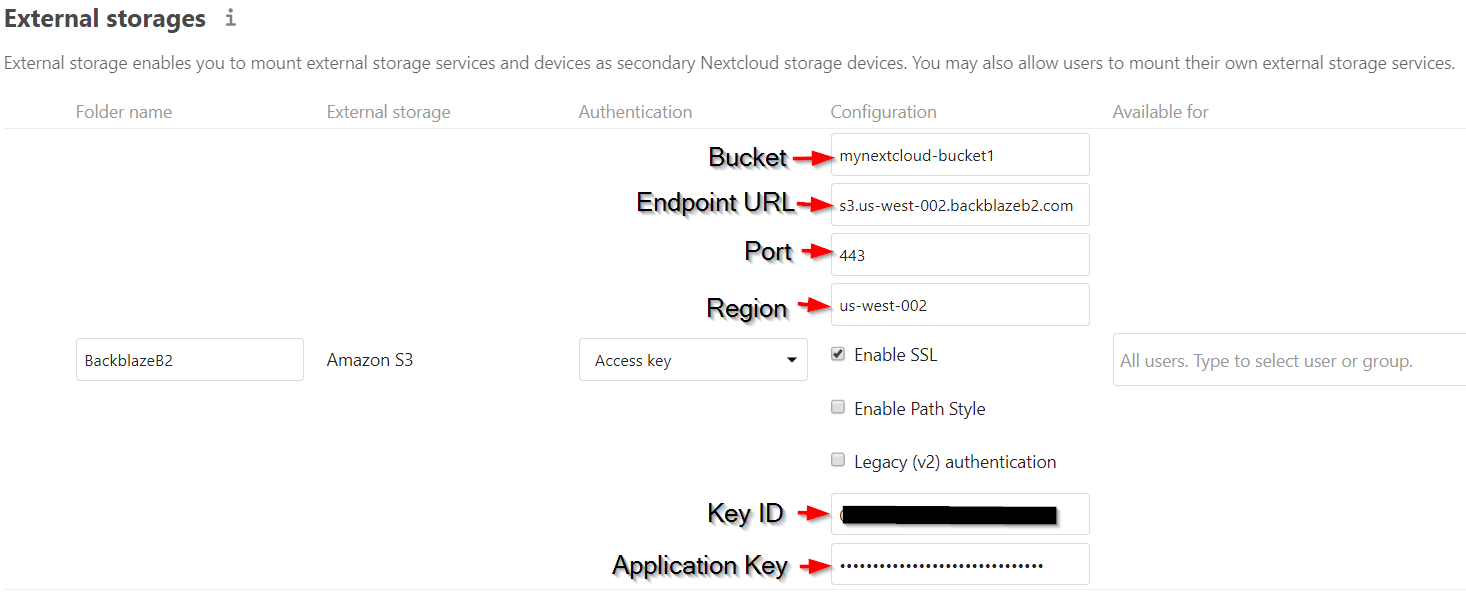 Make sure to click on the check-mark that is on the far right side to set storage permissions.

After doing this there will be a green circle next to the Folder name (ex. BackblazeB2) confirming the configuration is accepted.

Also on the bottom of this page, click on "Allow users to mount external storage" and select your preferred options.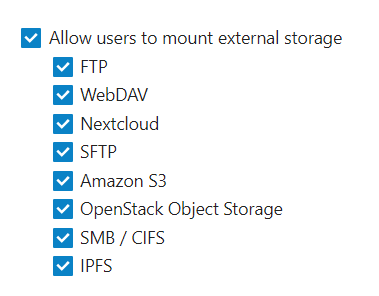 Step 5:
Click on the Files icon in the top left corner.

You will then see your Backblaze configured storage listed in the available folders.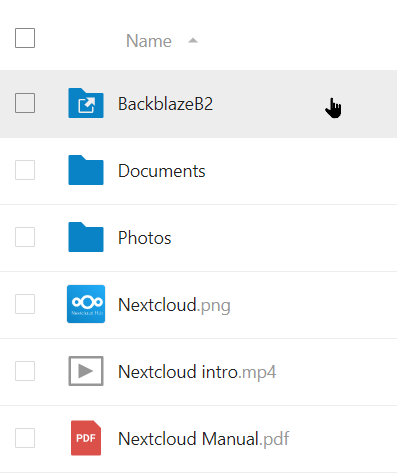 The S3 Compatible API for Backblaze B2 Cloud Storage allows 1000's of integrations to work with B2 natively. If you're new to the S3 Compatible API, please see our Getting Started Guide. If you have any trouble using NextCloud with B2, please let us know by emailing us at b2feedback@backblaze.com.