Introduction
This guide will help you understand how the Marquis Broadcast platform integrates with B2 Cloud storage. This guide assumes that you already have a Backblaze B2 Cloud Storage account created with a Bucket and Credentials created. It also assumes that you have Marquis Broadcast software, Project Parking, or Workspace Tools and want to integrate with your B2 account.
If you have not, Here are some links to get you started.
Creating a B2 Bucket using the Web UI
Creating and Managing Application Keys
To add your Backblaze B2 bucket to your Marquis Broadcast software do the following:
Open the software (Project Parking or Workspace Tools) and go to the Archive & Restore Tab, and Select, Configuration Down at the Bottom Right of the screen.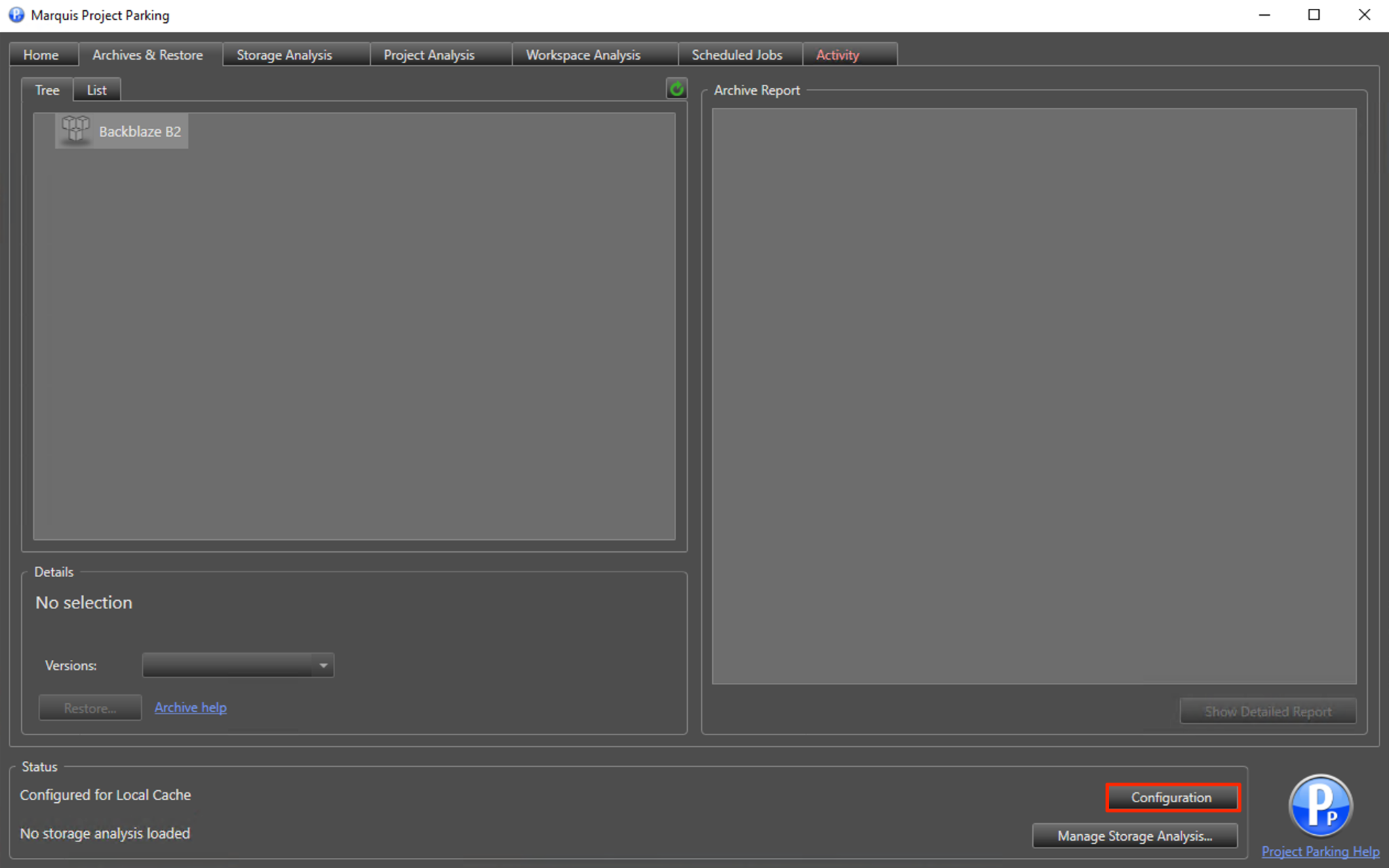 In the configuration menu, choose Archive Locations, and select Add Location.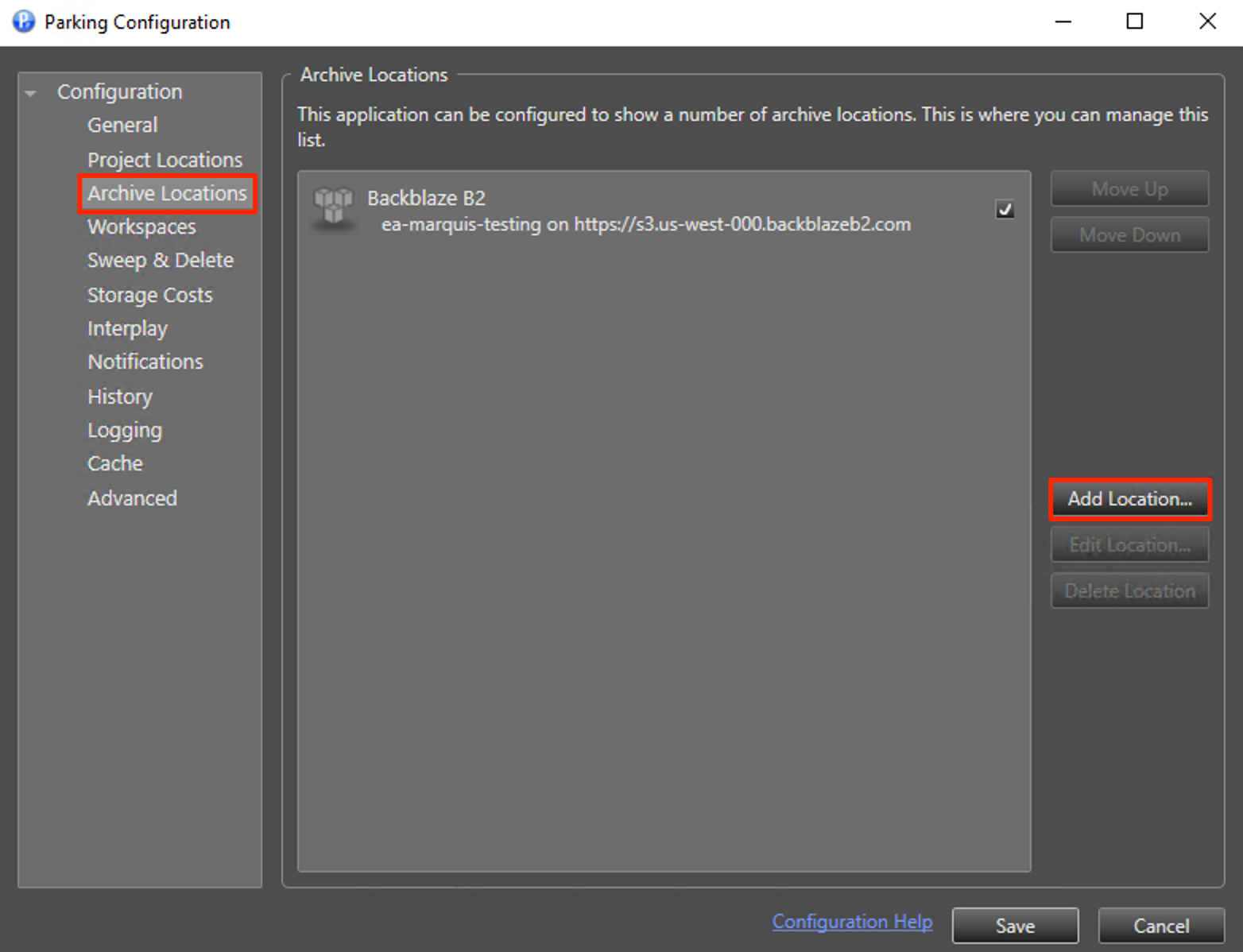 Choose the storage type as: S3 Compatible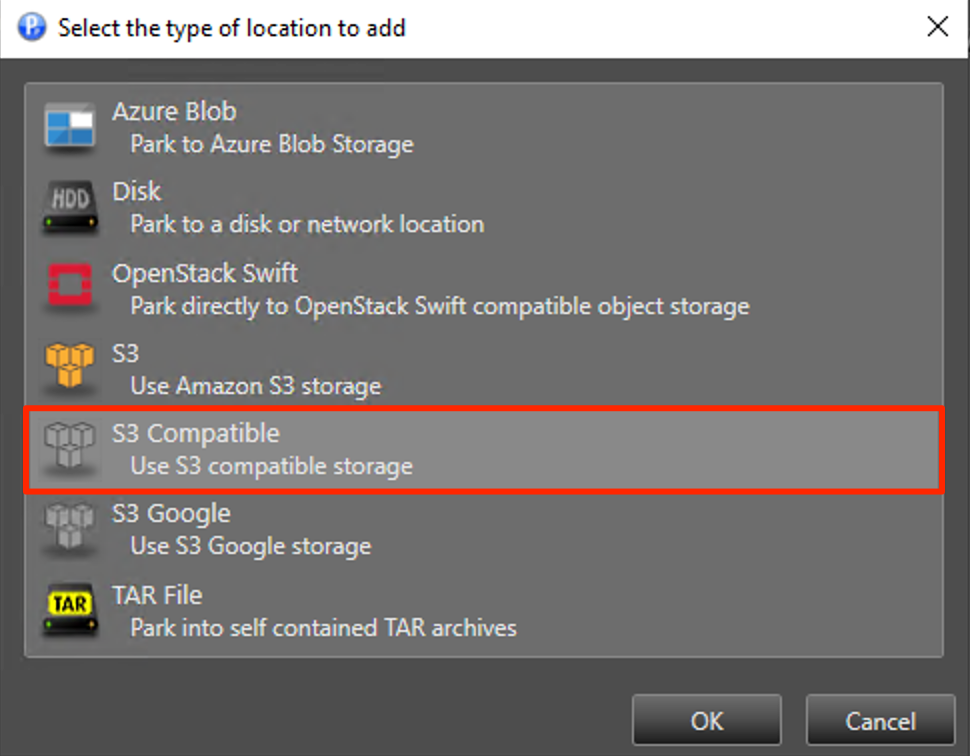 Fill in your credentials from your Backblaze B2 Account

Give the Connection a Name
Enter the Service URL. The Endpoint URL of your Backblaze Bucket goes here. Be sure to add the https:// in front of the address.
Ignore the Region setting
Enter credentials

Access ID = Backblaze KeyID
Secret Key = ApplicationKEY

Once credentials are entered, hit the Refresh button and browse for your bucket.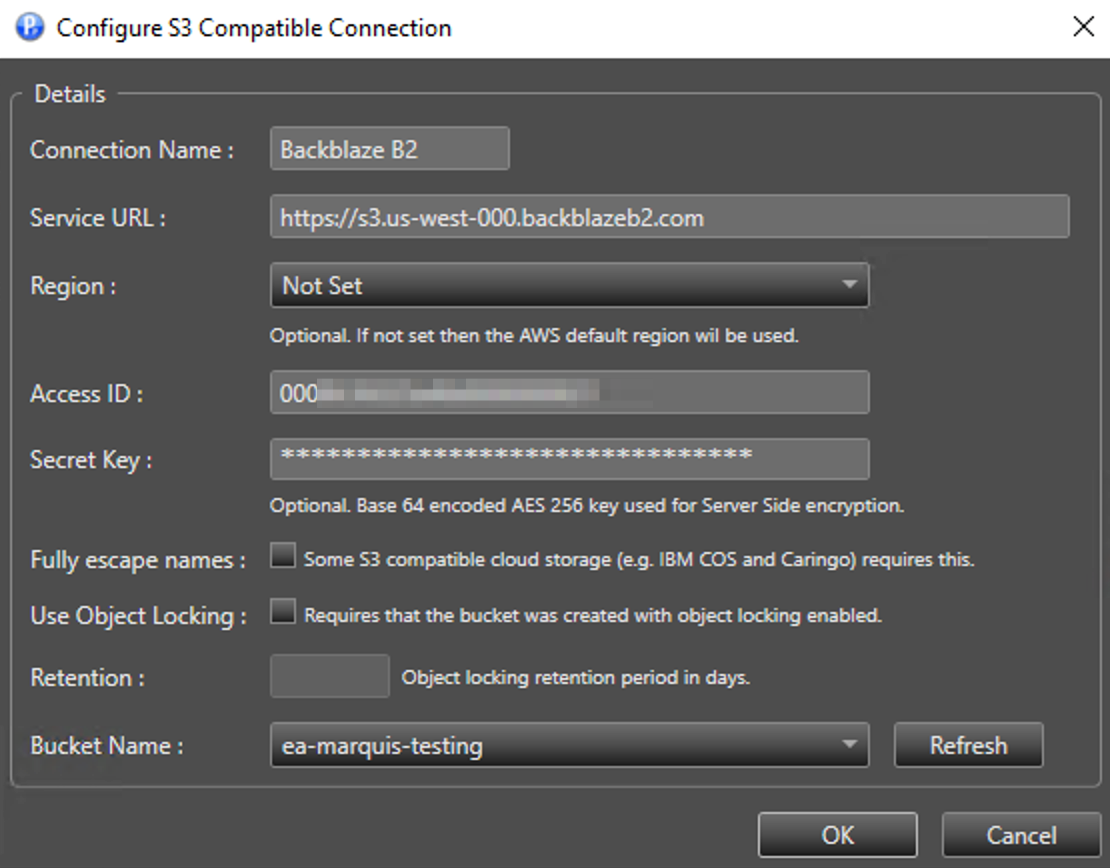 Now that you have entered the credentials, click OK. Then Save.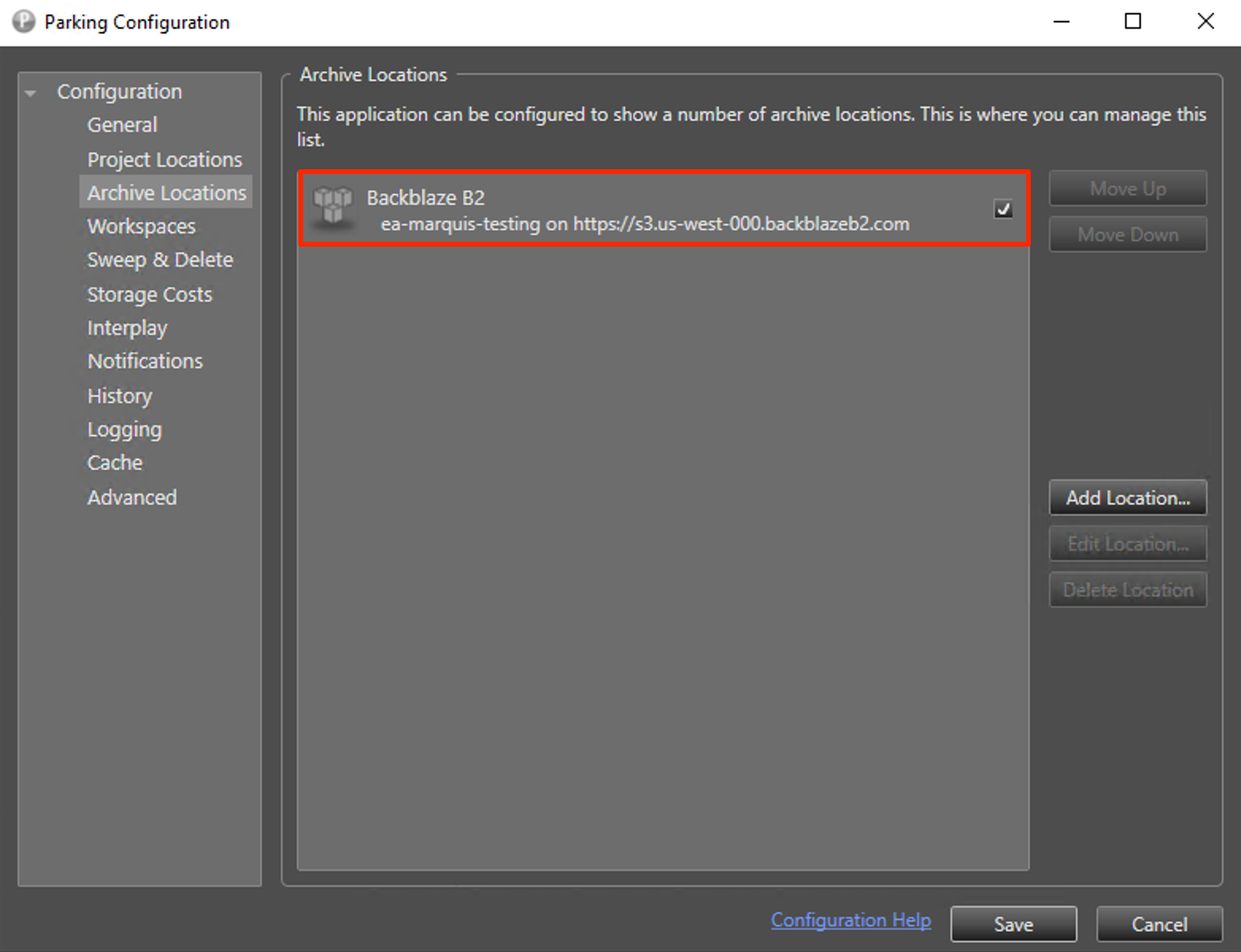 6. Now that you have added Backblaze B2 as your Archive Location. You can now send your data to Backblaze B2 bucket.