If you're using Synology Active Backup for Business to backup to your Synology, and you would like to implement a 3-2-1 Backup strategy, you can do so by putting a copy in Backblaze B2 Cloud Storage.
You can copy Active Backup for Business data into Backblaze B2 Cloud storage by following this Knowledge Base article to configure Hyper Backup to work with Backblaze B2.
In Step 4 when selecting the local directory to backup, pick the ActiveBackupforBusiness shared folder.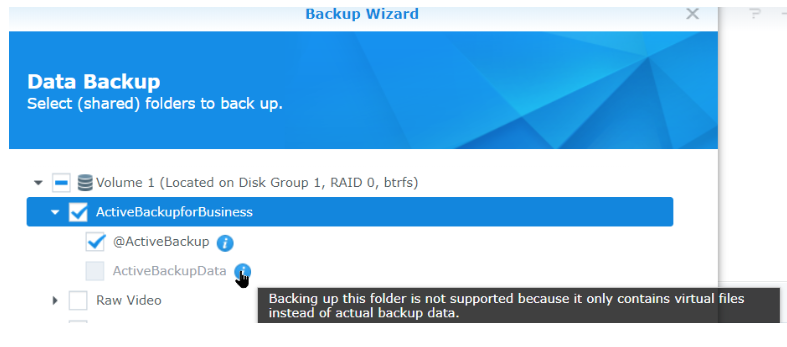 Then continue and follow the rest of the KB article to complete the backup task.