You can prevent Backblaze from backing up on selected Wi-Fi networks by adding those networks to a block list. If you add a Wi-Fi network to the block list some Backblaze data may still be transmitted, but Backblaze will NOT upload backup data while connected to that network.
Adding a Network To The Block List
In the Backblaze App open Settings and the Performance Tab. You will see your block list towards the bottom of the screen. To add a network, press "Add".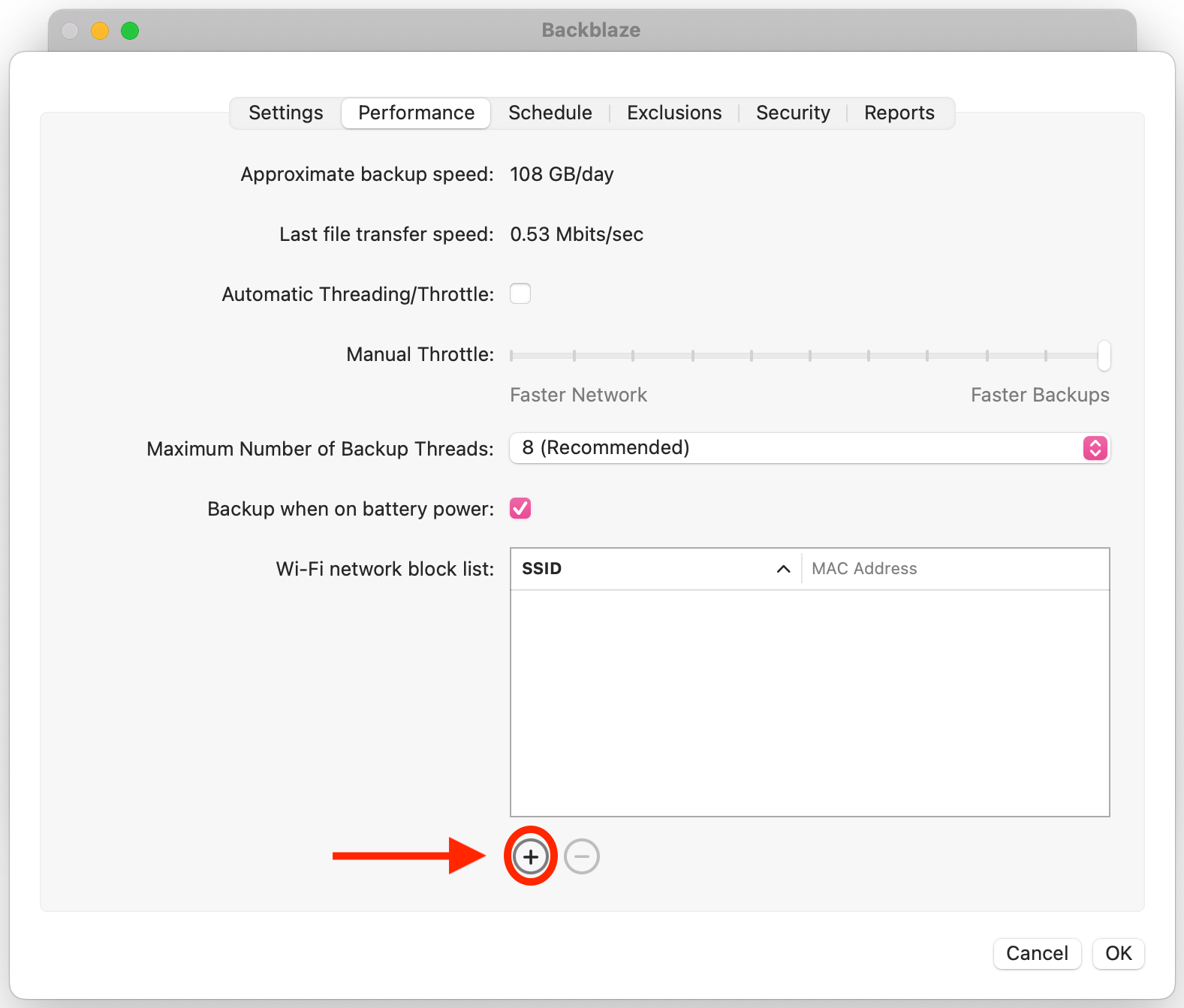 Selecting a Network
Once you press "Add" Backblaze will scan for and display a list of all visible Wi-Fi networks. When you see the Wi-Fi network you would like to block, select that network and press "add". You will no longer back up when connected to that network.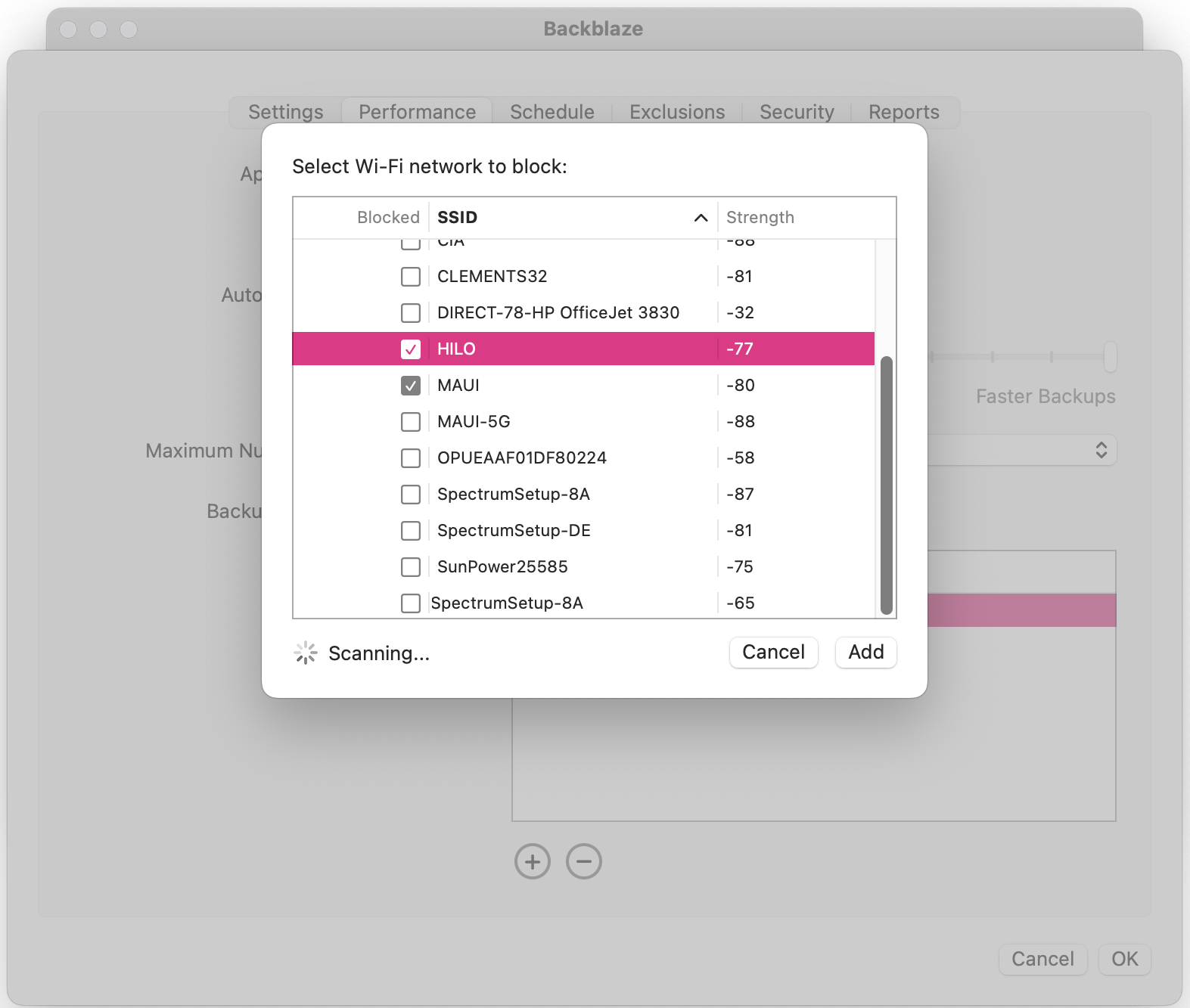 Removing a Network
To remove a Wi-Fi network from the blocked list, select that network in the blocked list, and press "Remove".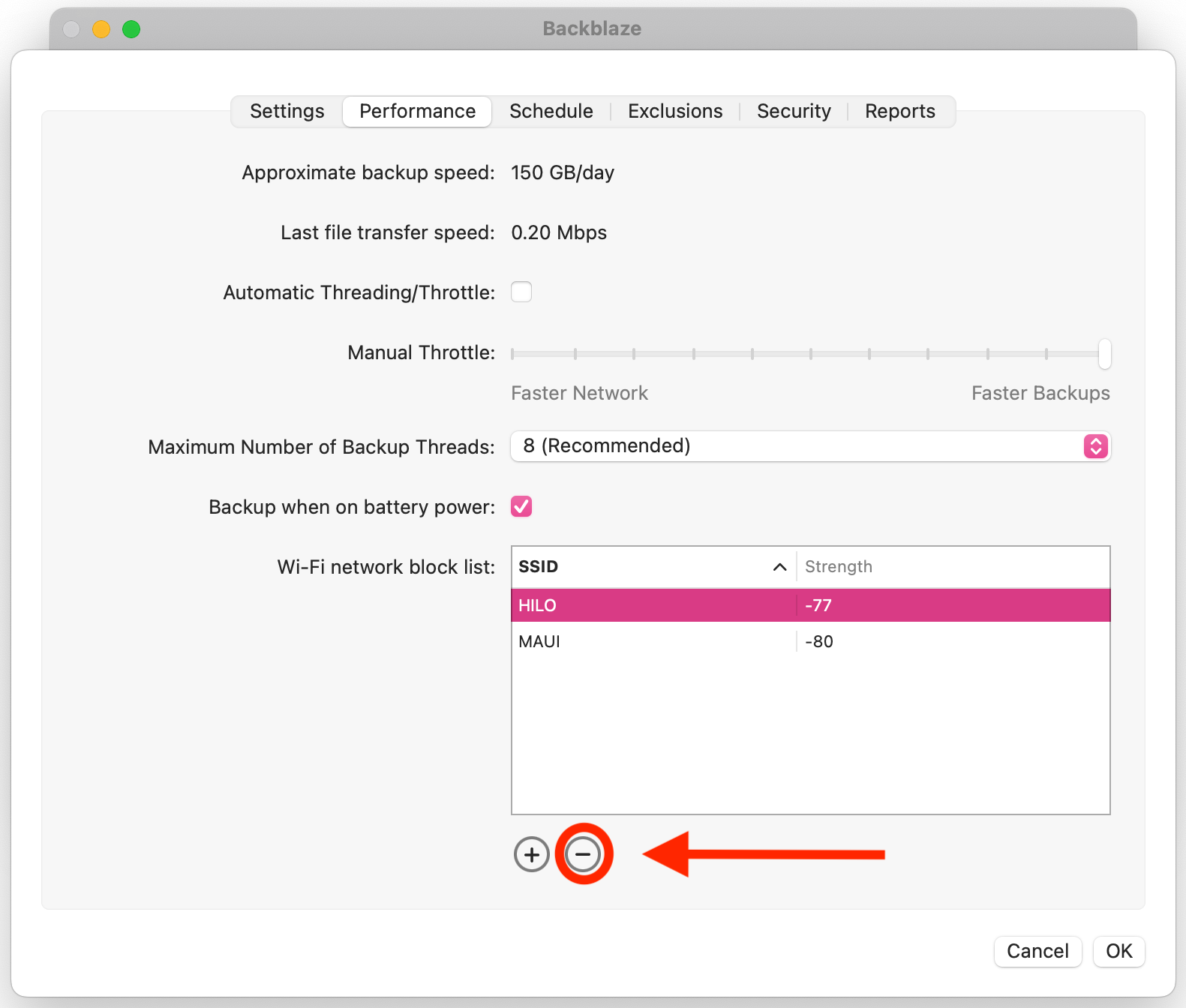 You will now be able to back up when connected to that network.
*Note -> If network changes do not immediately take effect, you may need to press "Pause" on your backup, and then "Backup Now".