Apple included new privacy and security updates with macOS 10.14 Mojave. As a result, all third party applications must be granted Full Disk Access to interact with files from Apple specific applications. Without Full Disk Access, the Backblaze program cannot back up these files. We show you here how to grant Backblaze Full Disk Access.
How can a Group admin quickly and easily identify which users have granted Backblaze Full Disk Access?
Your usage report is a great tool in determining which of your Mac users have gone through all of the appropriate steps to allow Backblaze to continue backing up files from Apple-specific applications. You can download a usage report from within your Group's admin account by logging in at https://secure.backblaze.com/user_signin.htm and visiting the Users/Computers page.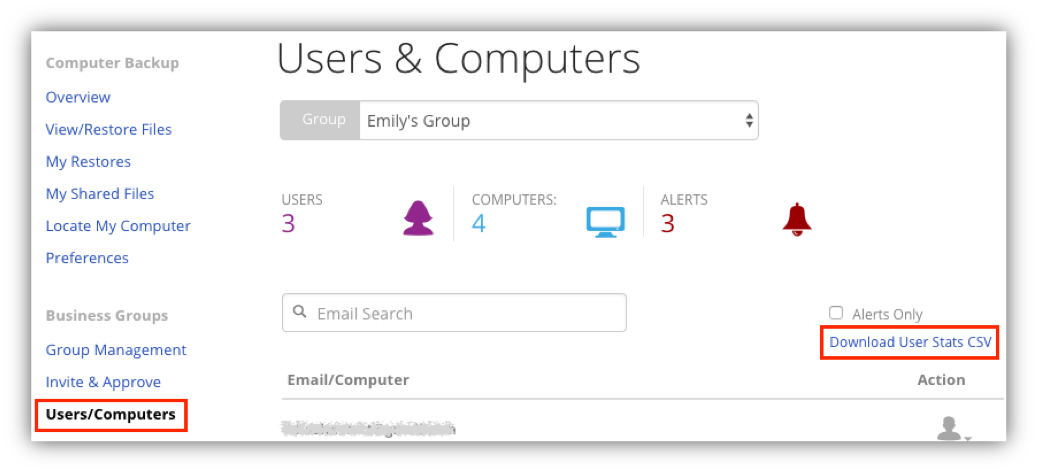 The last column of your usage report is labeled as "full disk access granted_problems reading disk". "yes_none" indicates that the Backblaze program is able to backup files from Apple-specific applications. A blank space or "no_(series of numbers and/or letters)" indicates that one of the following are true:
Backblaze is not running the latest version

7.0.2.464 or newer

User has not updated to MacOS 10.14 Mojave

User has updated both their OS and Backblaze, but has not granted the Backblaze program Full Disk Access.