Installing Cyberduck
Cyberduck is a third-party software that has integrated with B2 cloud storage.
You can download Cyberduck from their webpage here: https://cyberduck.io/
Pick the appropriate platform and download the installer.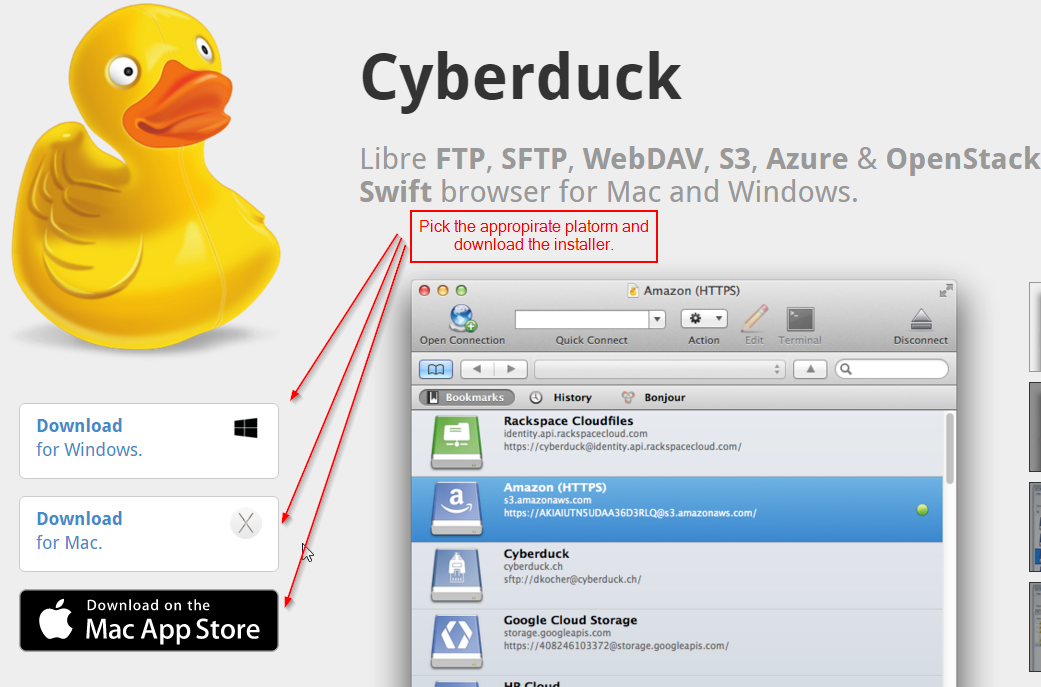 When the installer download is complete, run the installer.
Once Cyberduck is installed, you will need a couple of pieces of information from B2 before you can continue with setting up a B2 Connection with Cyberduck.
You will need the AccountID and the Application Key from the B2 section of Backblaze.
To get this information you will need to go here:
https://secure.backblaze.com/user_signin.htm
Type your email address and password used for B2, then click Sign In.
Once you have signed in, click the Buckets link, in the left-hand navigation pane.
Then you will need to click on Show Account ID and Application:

Clicking this link will bring up a screen where your AccountID is listed.
To get the Application Key you will need to click the Create Application Key button.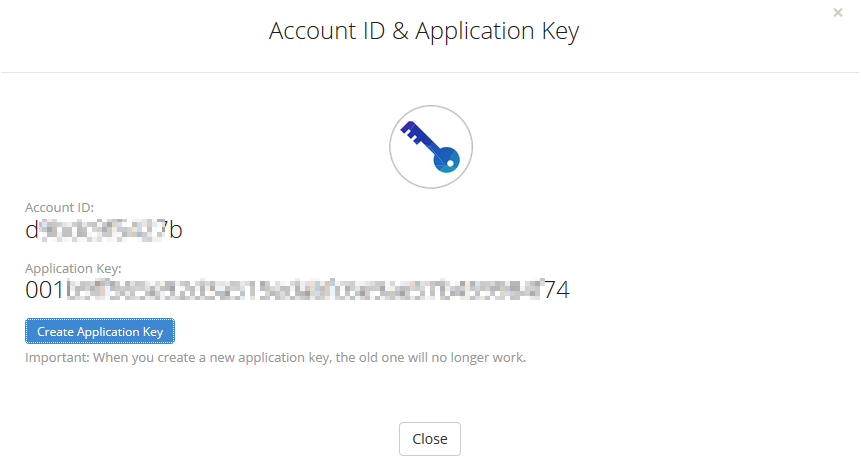 Keep this window open, or paste the info to someplace where you can access the AccountID and Master Application key for setting up Cyberduck.
Setting up Cyberduck to use B2
Open Cyberduck and then click the open connection icon.

Click the drop-down field that reads, "FTP (File Transfer Protocol)" and select Backblaze B2 Cloud Storage.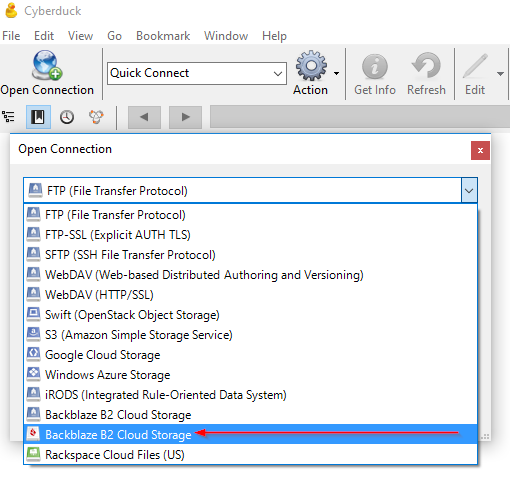 Type in or paste your Account ID and Application Key, which we got earlier,  into the appropriate fields and click the connect button.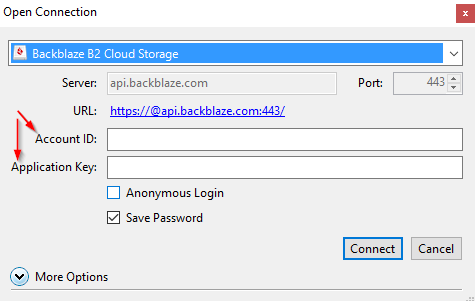 (On Mac - the connection screen is incorrectly labeled "Username" and "Password".) Simply substitute your Account ID for Username and Application Key for Password, as you see in the below image.)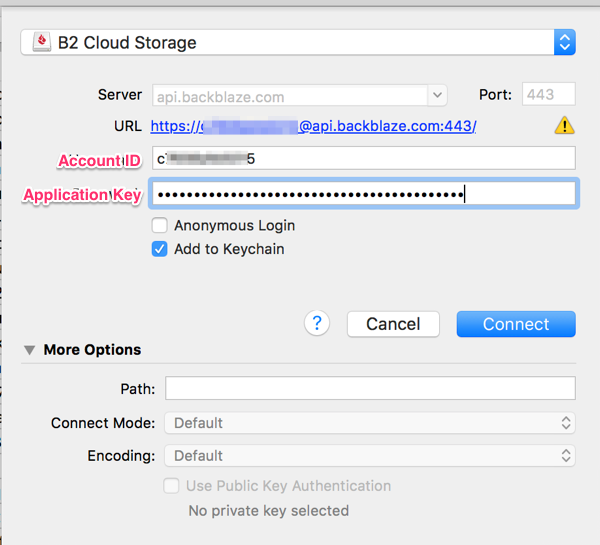 Uploading a file
Before uploading a file, you will need to create a bucket to place the file in.
Click File, then choose New Folder from the menu.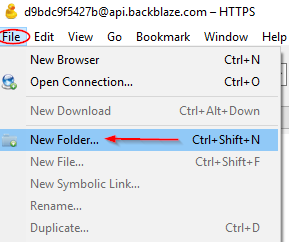 Choose a bucket name and choose whether you would like the bucket to be private or public.  Public allows for viewing or downloading the data via a link.
Note: Bucket names are globally unique, so if at first it fails please alter the name and try once more.
Once the bucket has been created it will show in the Cyberduck window.
Now just drag a file to the bucket name and it will be uploaded.

Once you drag the file to the folder and release it the upload windows will pop up and tell you the rate and give you a progress bar.