Introduction
Catalogic DPX vPlus is software designed for fast and reliable low-impact backup for physical and virtual environments. The proliferation of open virtualization platforms and hyper-converged infrastructure (HCI) has left data protection gaps in enterprises given enterprise backup providers do not support them. DPX vPlus is an add-on product that addresses these gaps by providing granular VM-level data protection for a wide range of open virtualization platforms, including Citrix Hypervisor, Huawei, KVM, Nutanix AHV, OpenStack, Oracle VM, RHEV/RHV, oVirt, PowerKVM, Proxmox, Scale Computing HC3, Xen and Amazon EC2, all in a single product with a single license.
Prerequisites
Catalogic DPX vPlus

Linux Server Host
Guide
Getting Your B2 Application Keys and S3 Endpoint URL
1) Log in to your account at www.backblaze.com and click the Buckets in the left-hand column. Once here, click the Create a bucket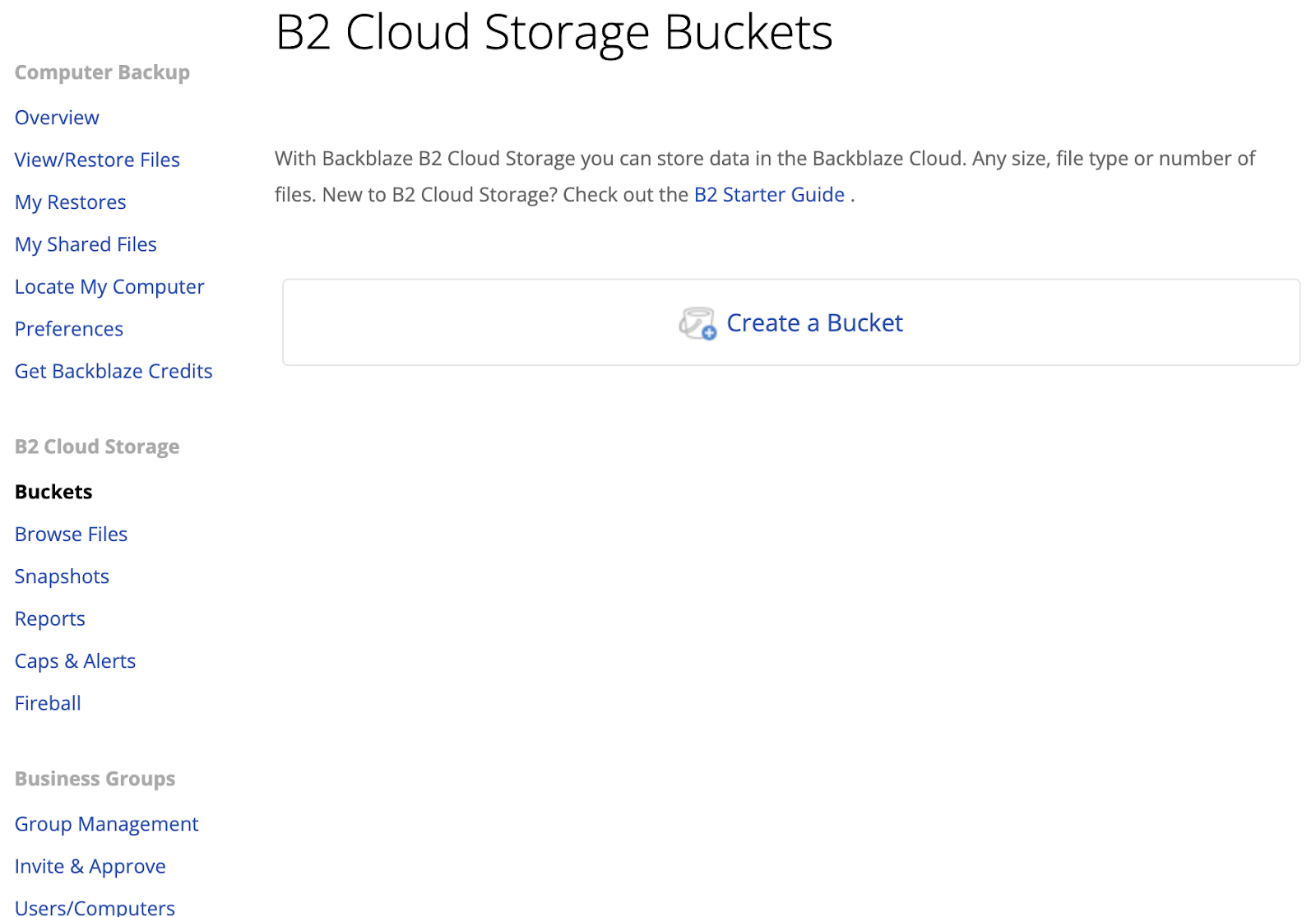 2) Give your Bucket a unique name and enable Object Lock.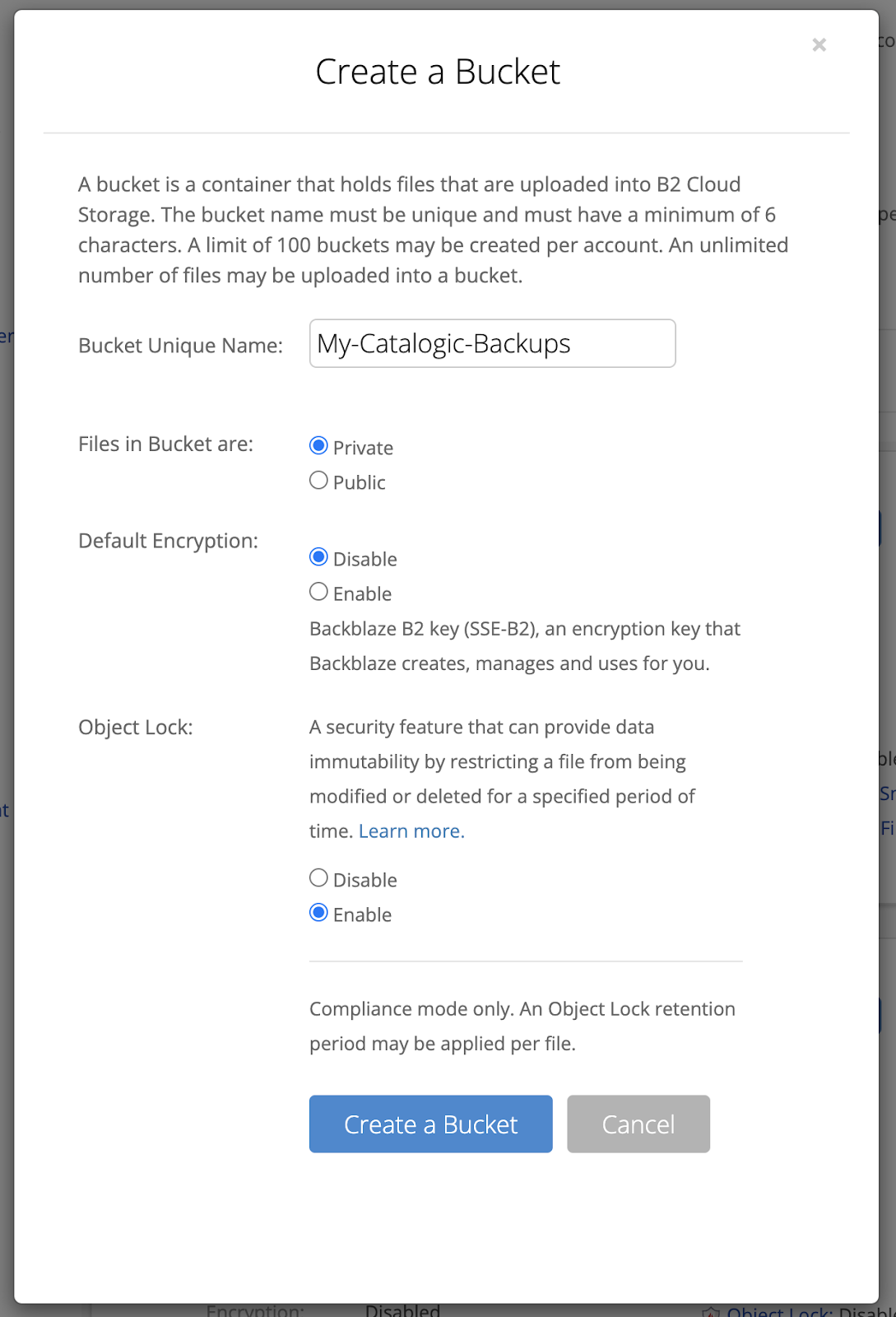 3) You will now see your bucket on the Buckets page. Take note of the S3 Endpoint listed here for use later when setting up B2 with DPXv.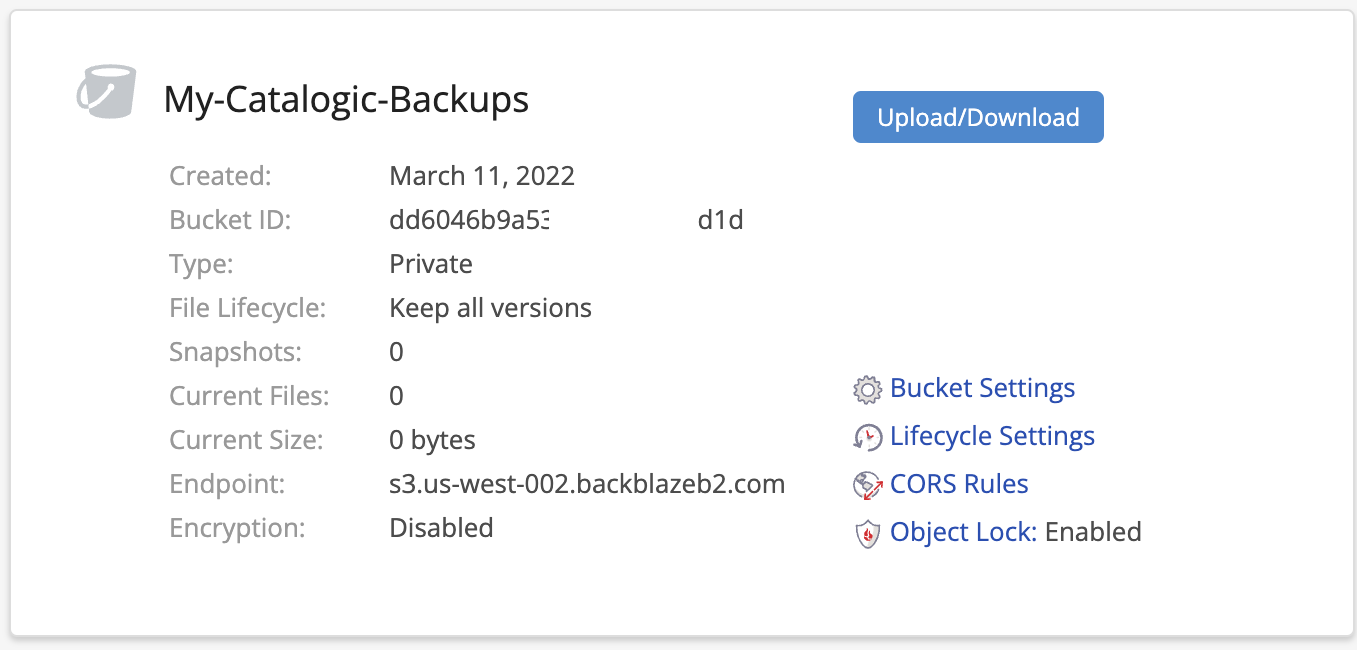 4) Now click the App Keys link in the left-hand column to navigate to the App Keys page and click Add a New Application Key.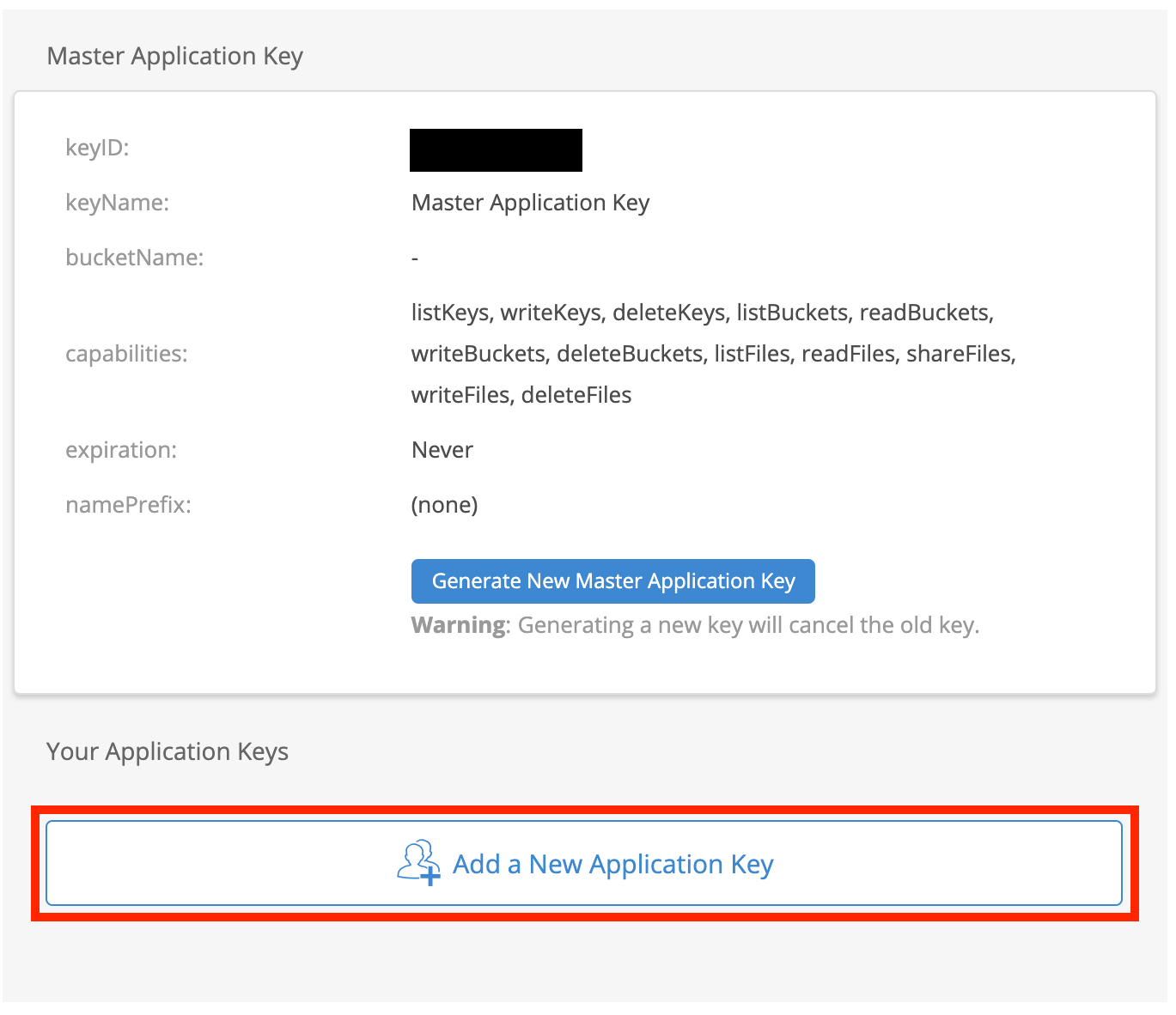 5) Give your key a name, and access to the bucket you created. Then click Create New Key.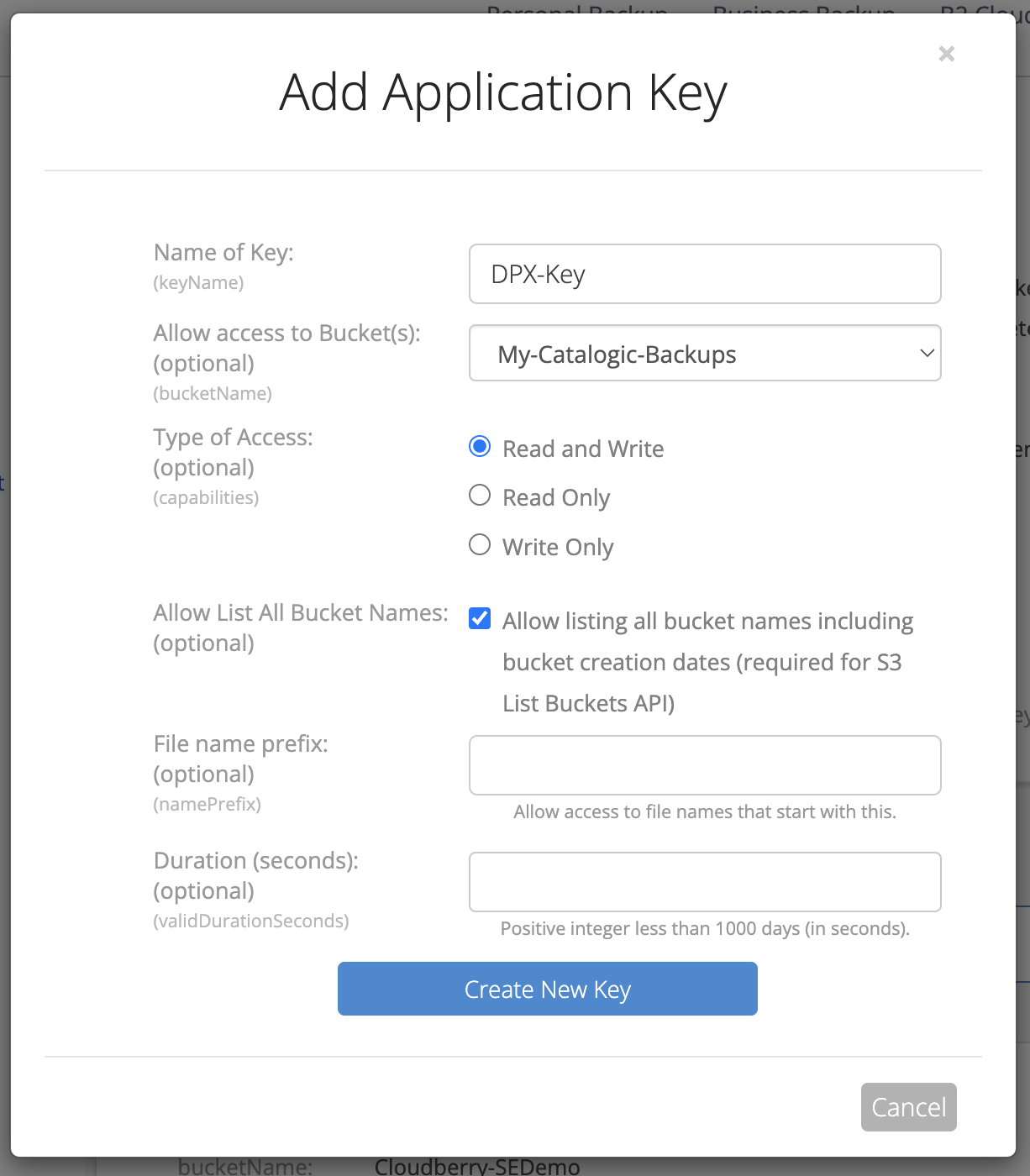 6) In a blue box on the App Keys page you'll now see the keyID and applicationKey listed here, along with the S3 Endpoint we saw when making the bucket. Make sure you copy the keyID and applicationKey listed somewhere safe as the applicationKey will NOT be available again to view once you leave the page.

7) Now that you have the applicationKey, keyID, and S3 URL Endpoint you are ready to start setting up the Bucket as a storage target in DPX.
Setting Up Your DPX Environment
Add Backblaze B2 as a storage device
1) Login to DPX Management Console.
2) Select Backup Destination>Object Storage from the toolbar, then select Create Backup Destination on the top right, and select S3 compatible storage.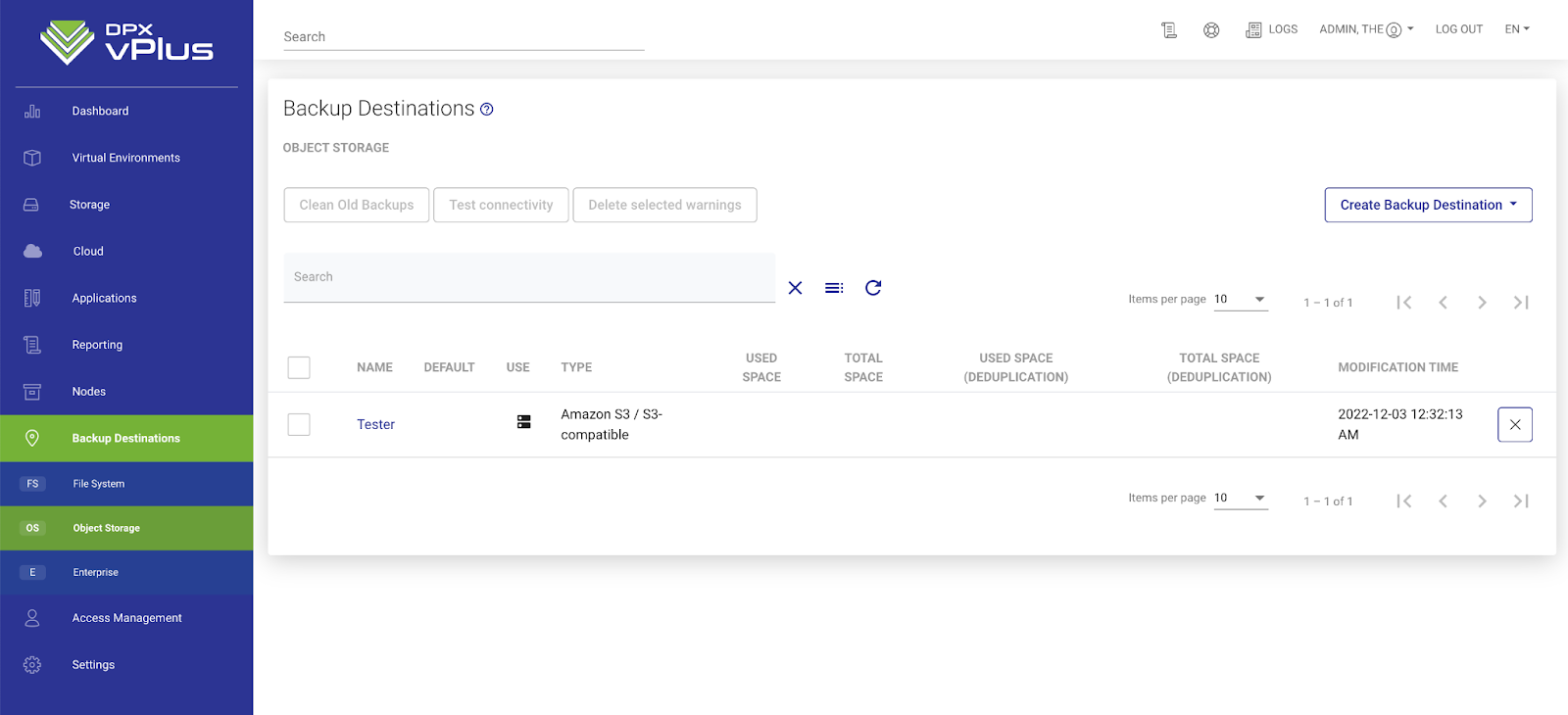 3) On this screen there are multiple sections to fill out.
General Tab
Give the Destination a Name

Choose Node Configurations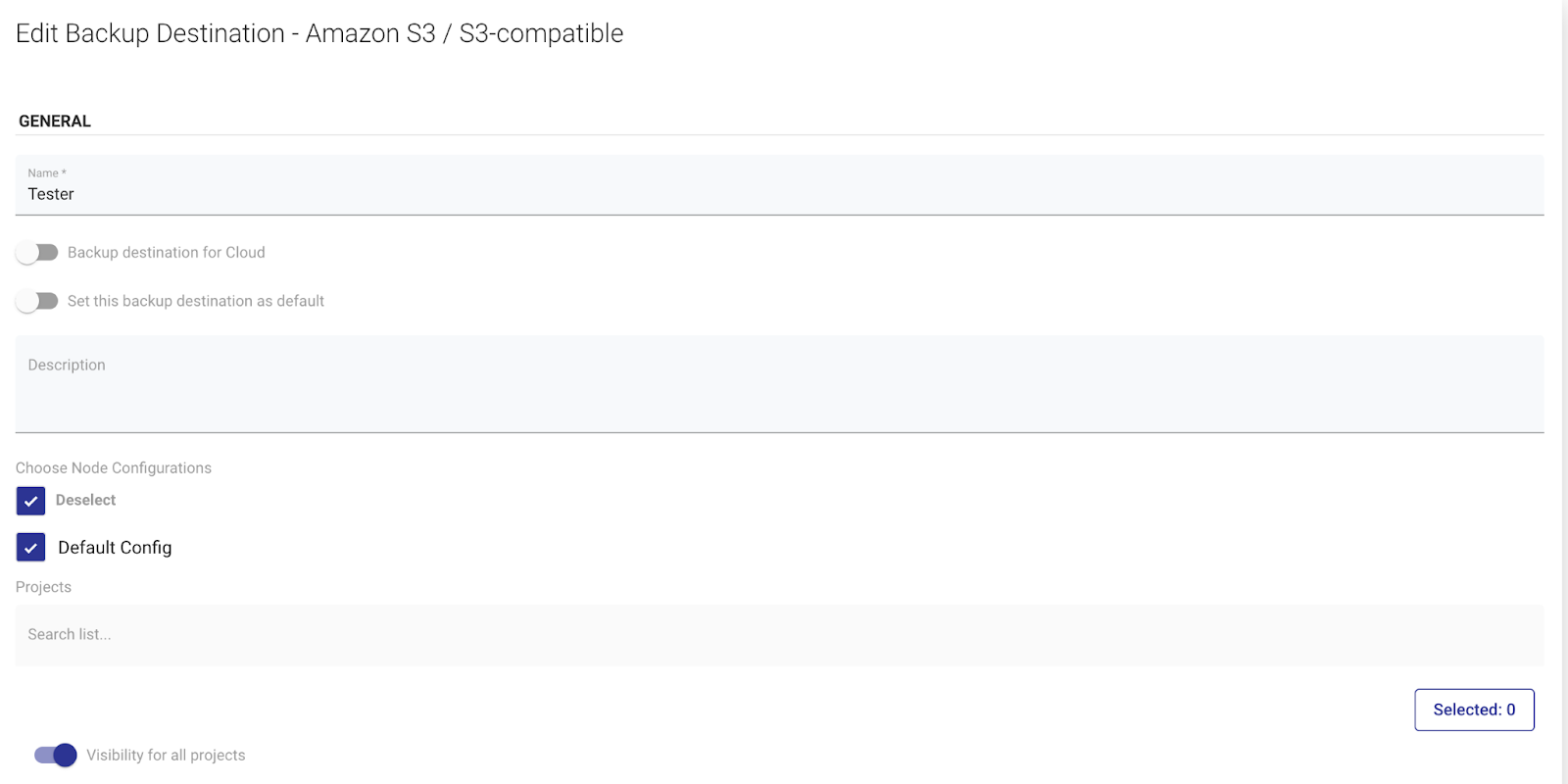 Retention Tab
Add API URL "example please see image below

Choose Backup mode as "Single bucket for all instances"

Enable "Object tagging enabled" and "Parallel Download enabled"
Configure Access Key and Configure Secret Key
Under Configure access key enter your "Key ID"
Under Configure secret key enter your "Application Key"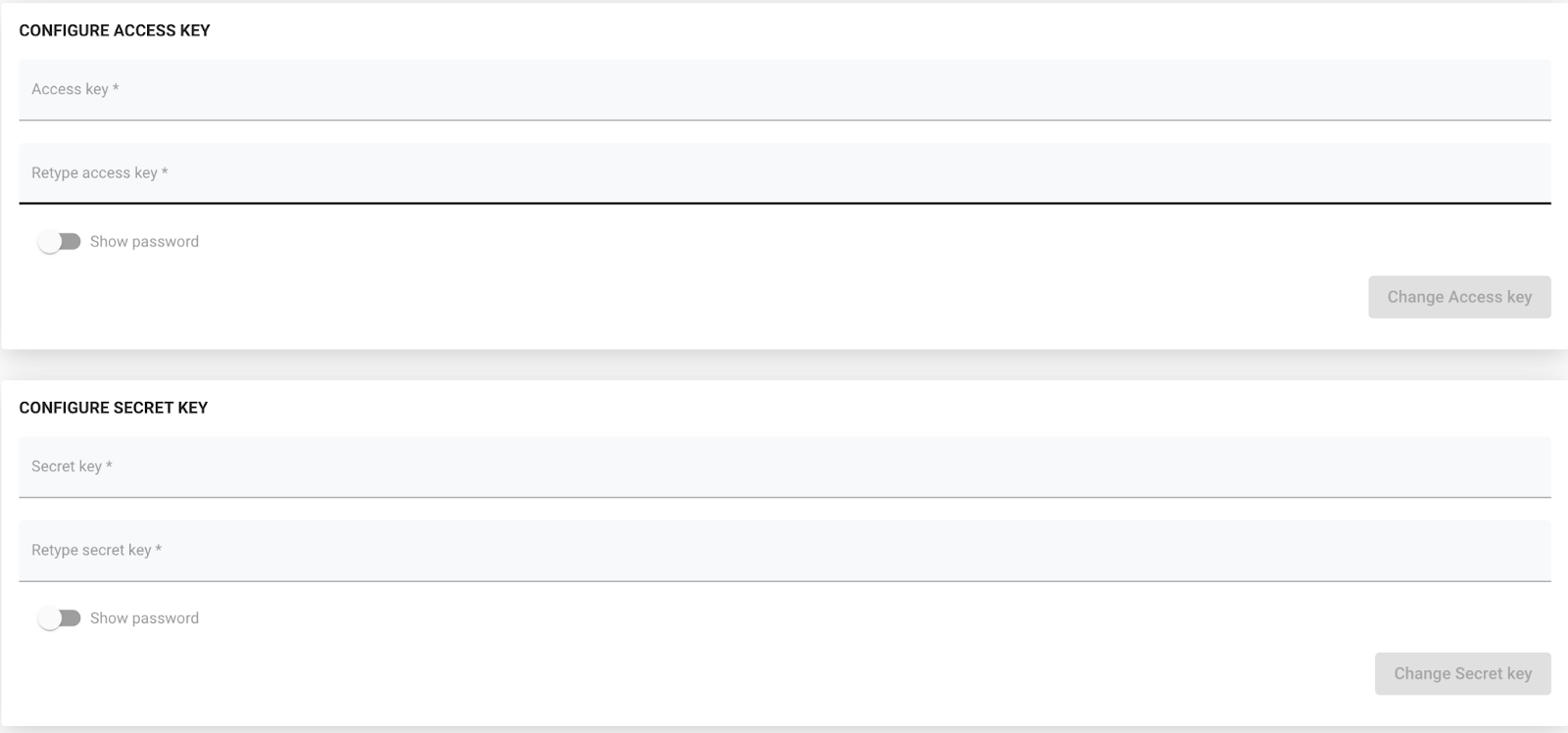 4) Once finished, select Save.
Configuring DPXV
1) Enter information for Virtual Environment to add new Hypervisor or Hypervisor Manager
2) Create a Backup SLA pointing to your newly created B2 cloud device
Select Virtual environment > Backup SLAs and under Primary Backup Destination please select newly created Backblaze storage devices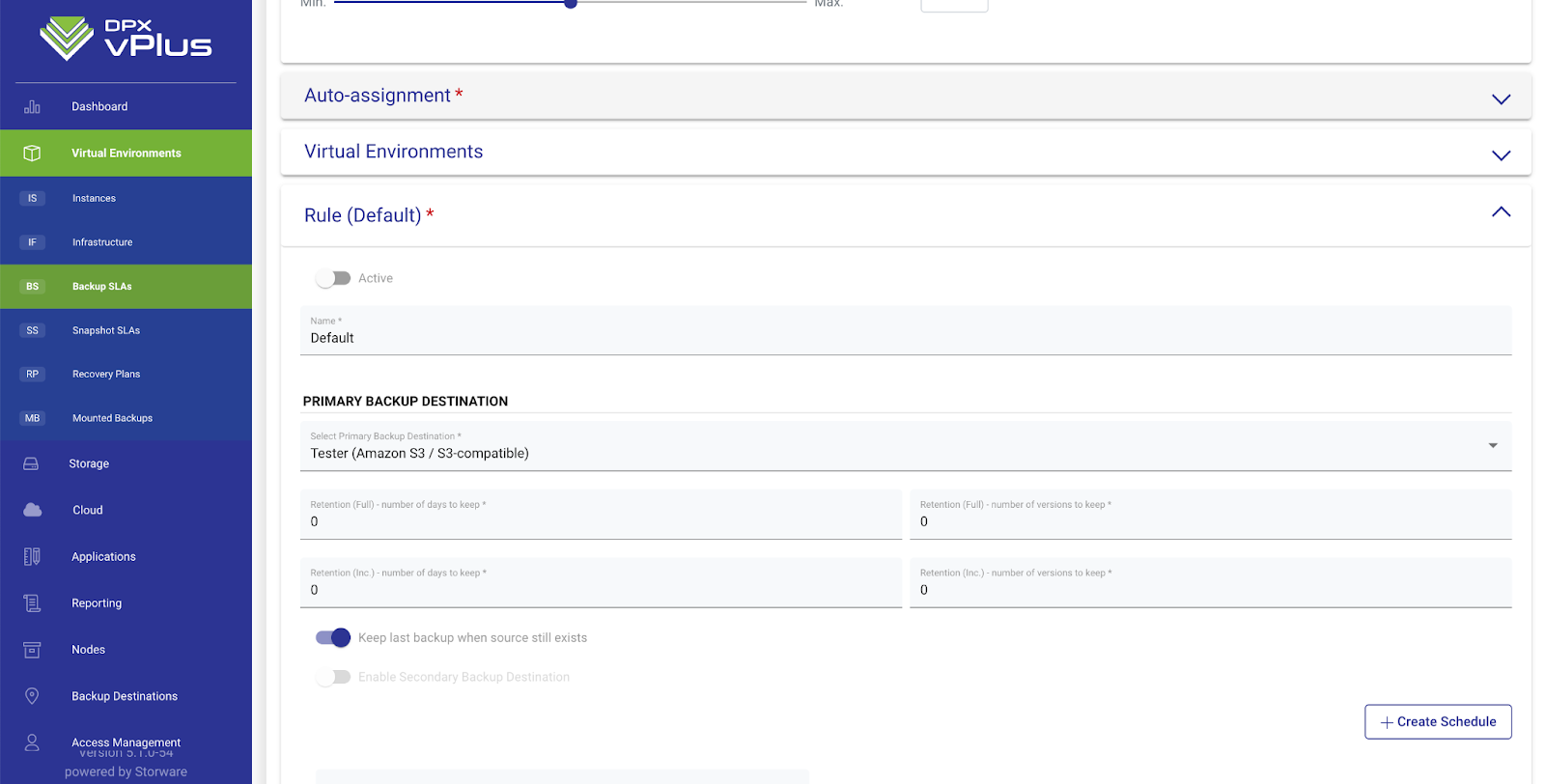 3) Once configured you'll be able to see your available VMs and click on the backup icon associated with that VM and complete backups to the B2.
For additional information and support please visit the DPX website.