Please sign in to www.backblaze.com and navigate to the "My Settings" page: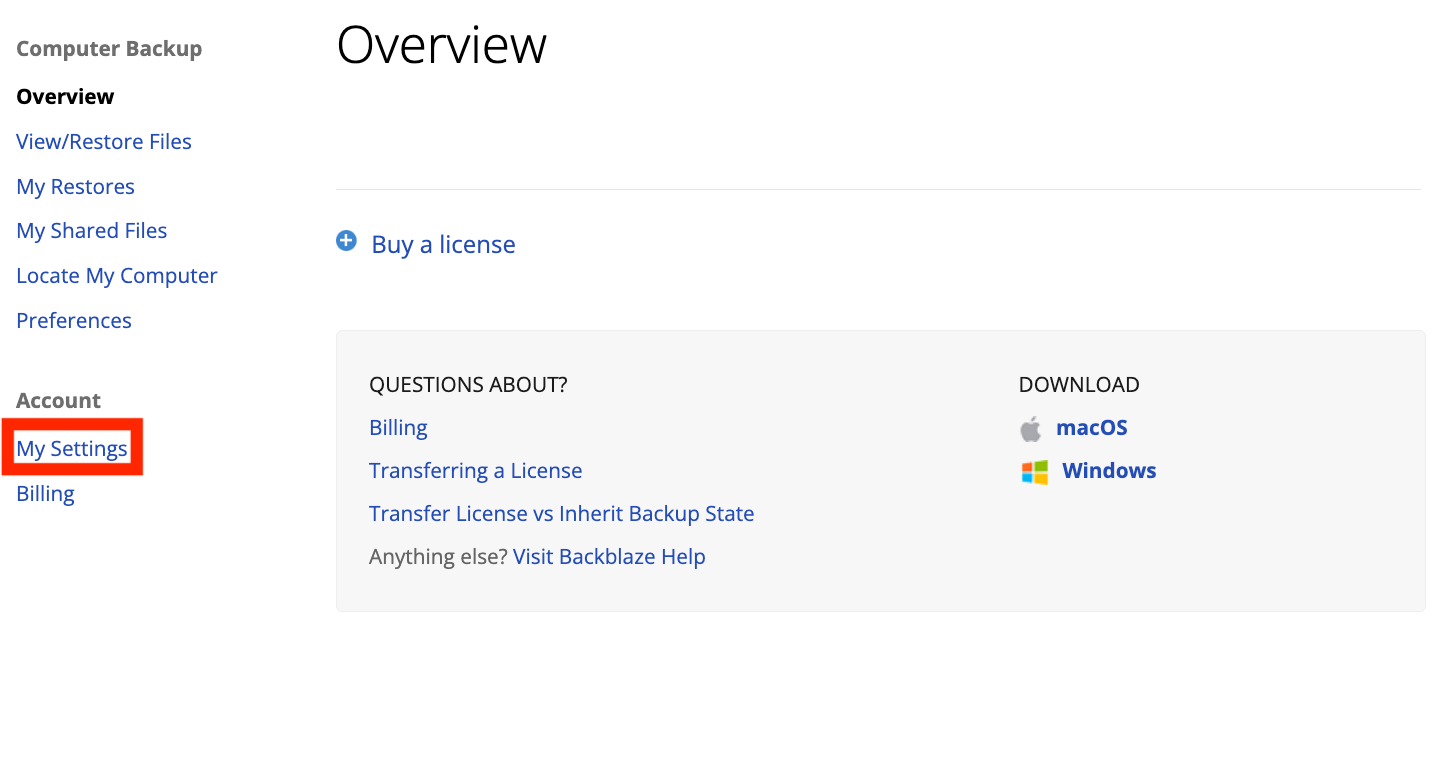 When on the "My Settings" page press "Verify Email" towards the middle of the page, or on the bottom in the "Enable Products" section.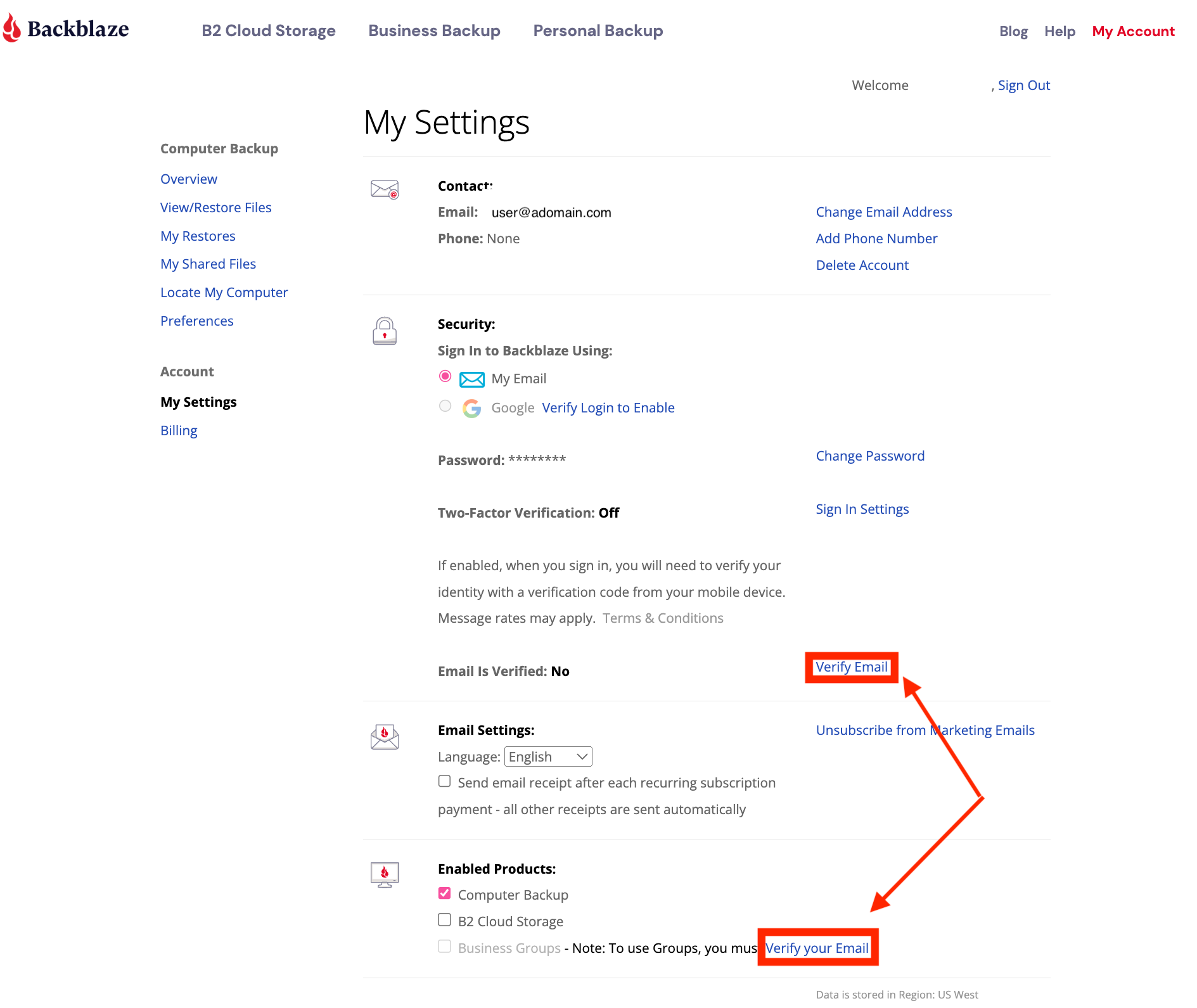 Enter the email address associated with your Backblaze account, and press "Send Code". Once done, enter the code sent to your email address and press "Verify".