To Change Billing in a Group:
When signed in to your Backblaze account, go to the "Group Management" page and select "Edit Billing" on the Group you wish to change billing for.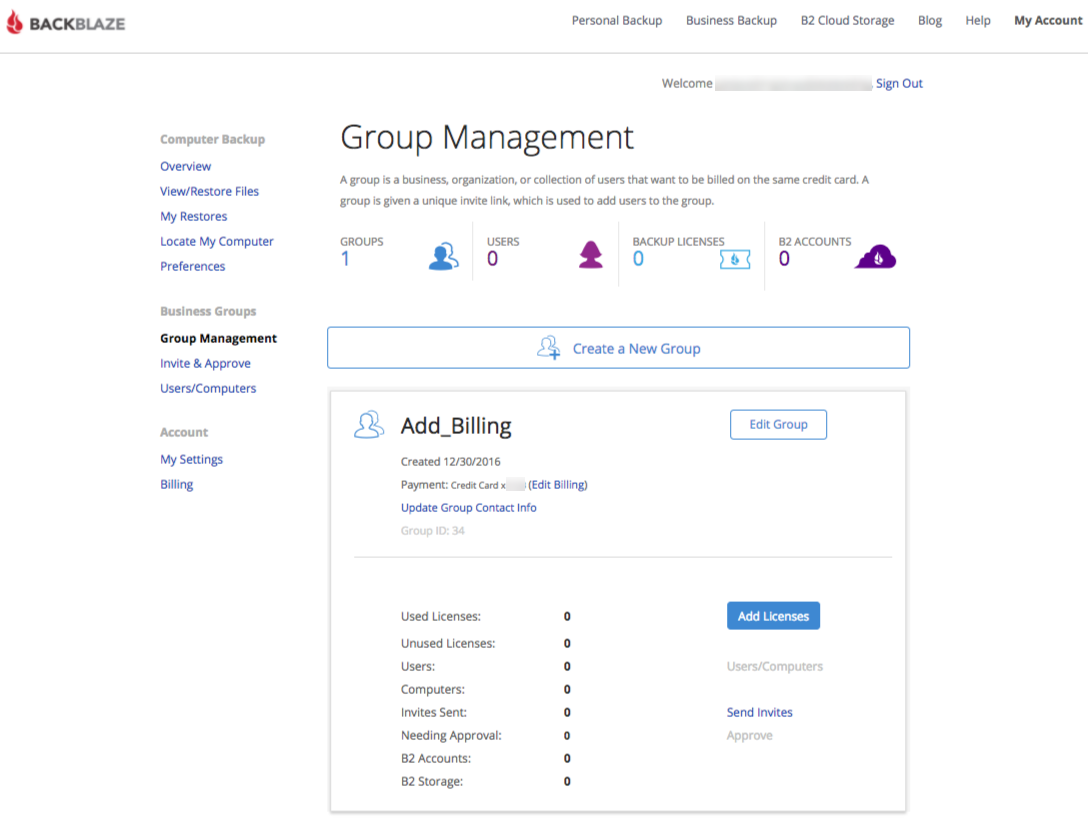 Once you've selected which Group you would like to change billing information for, you can enter a new credit card, or select a new plan. Please note that if you switch your plan, the change in billing will take effect on your next renewal date.