To Add Billing to a Newly Created Group:
Please visit: https://secure.backblaze.com/user_signin.htm to sign into your Backblaze admin account. Once signed in, visit the "Group Management" page, and select "Buy" for the Group that you would like to add billing information for: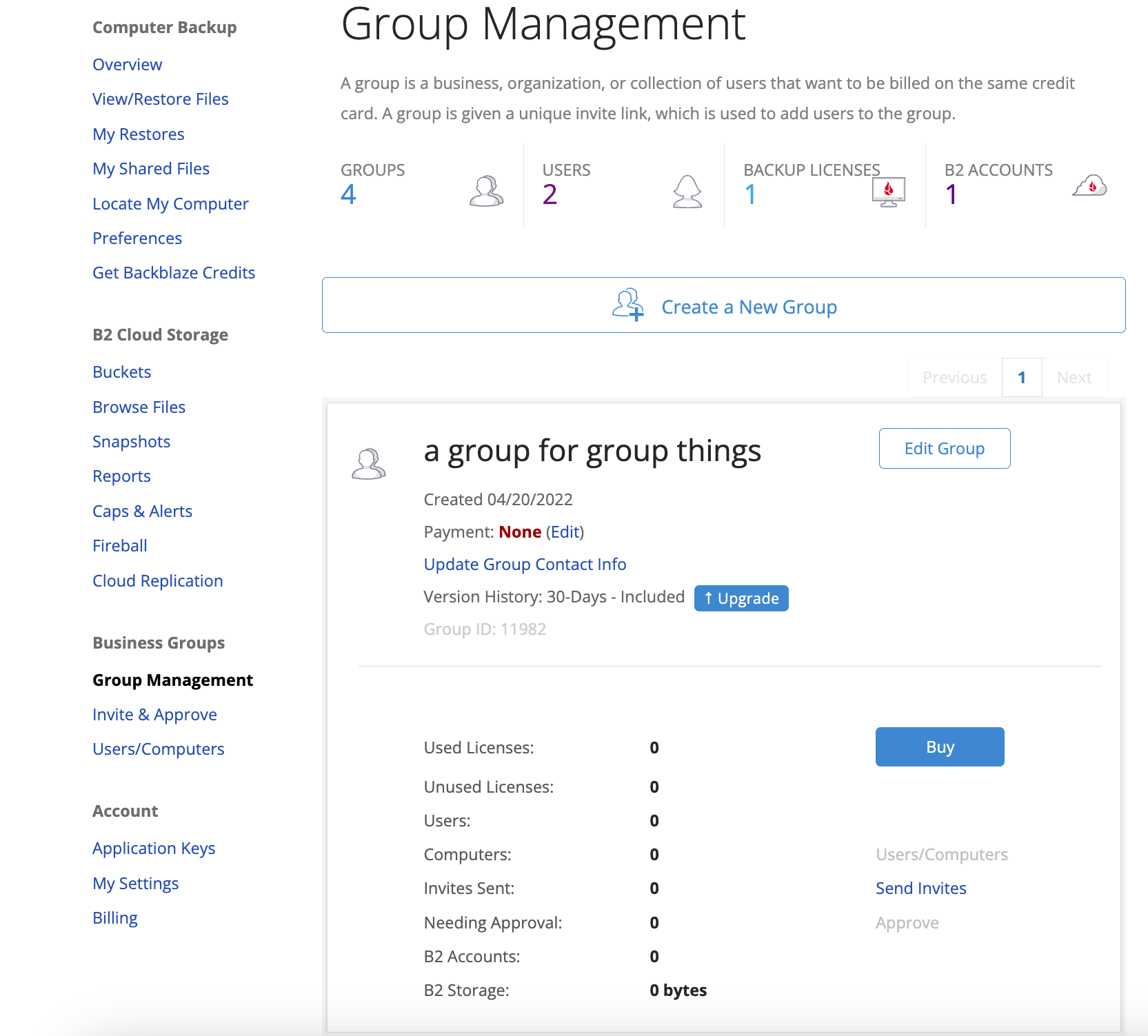 A form will appear which will allow you to enter the number of licenses you'd like to purchase for this Group, select or change the Group's plan, and enter credit card or ACH information. If you have any backups in the Group already, the number of licenses will auto-populate to reflect that number. This can be changed. You will see the total charge at the above the "Buy" button.