Backblaze's integration with Veeam allows users to migrate their existing backup repositories in AWS S3 storage to Backblaze B2 Cloud Storage. This article serves as a guide for migrating any existing Veeam backups from other cloud storage services to B2.
Veeam AWS to B2 migrations can be configured by following the steps below.
Step 1:
From the Veeam Console, click on Home, Backup Copy, and select Virtual Machine.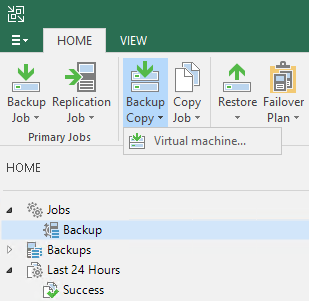 Step 2:
Enter a job name and click Next.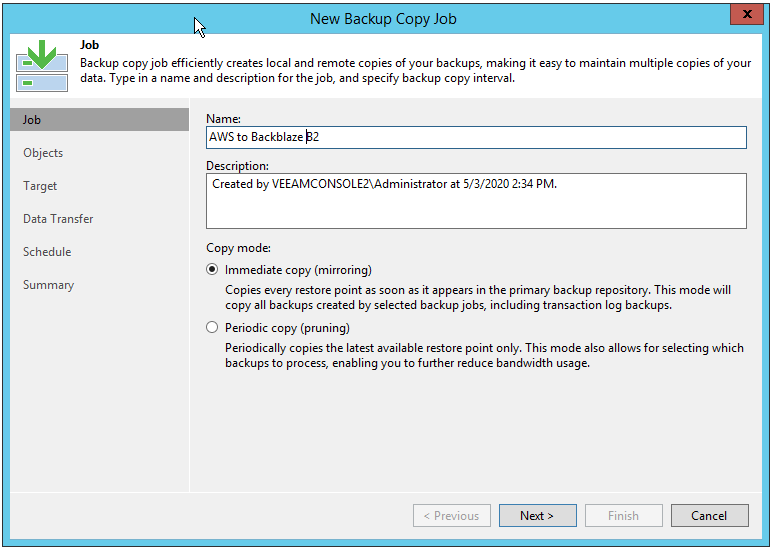 Step 3:
Click Add, select the backup job that currently copies to AWS, then click OK and Next.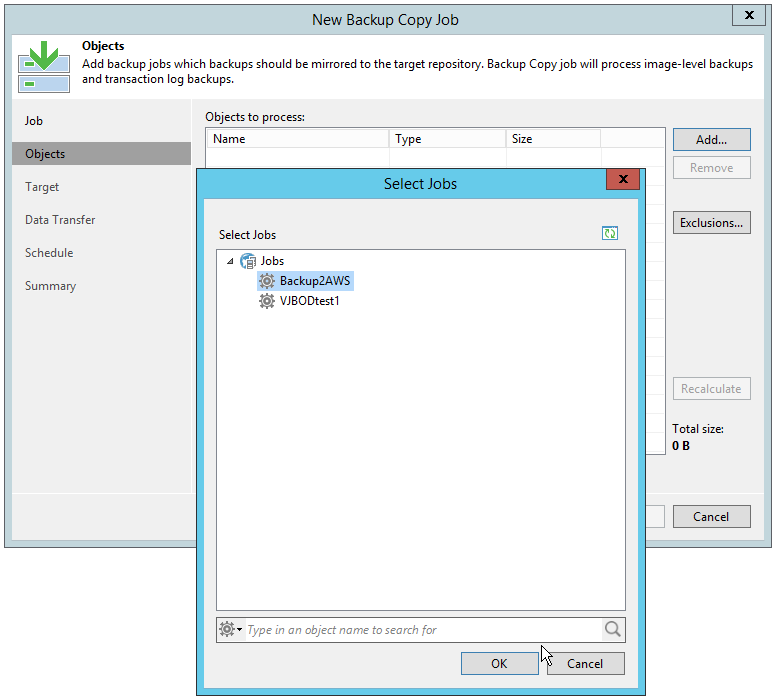 Step 4:
Choose the Scale-out Backup repository that is configured to use Backblaze B2, then click Next.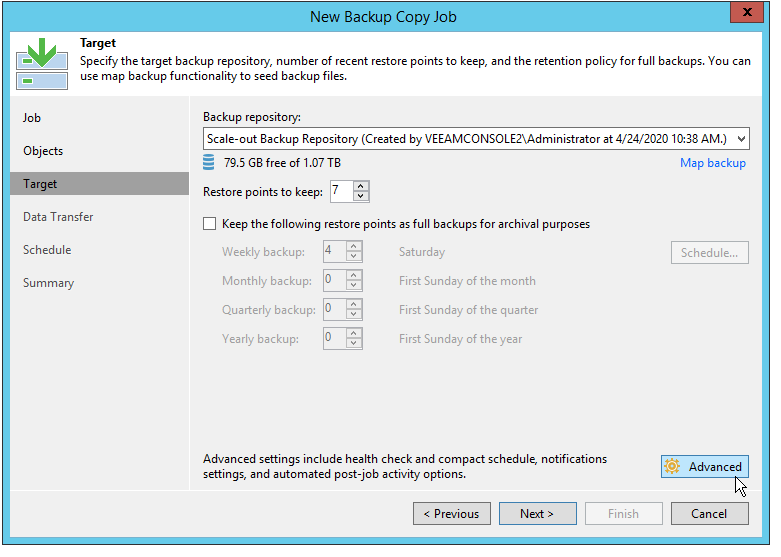 Step 5:
On the following screen, click Finish and your backup copy job will start migrating your completed backups from AWS to Backblaze B2.
The S3 Compatible API for Backblaze B2 Cloud Storage allows 1000's of integrations to work with B2 natively. If you're new to the S3 Compatible API, please see our Getting Started Guide. If you have any trouble using Veeam Backup & Replication with B2, please let us know by emailing us at b2feedback@backblaze.com.