How to use Dell Isilon with B2
Dell Isilon is a Network Attached Storage that supports multi-cloud services and is S3 compatible as well.
Dell Isilon can be configured with B2 by following the steps below.
Step 1:
Click on the File System and select Storage pools and click on Create a Cloud Storage Account. On the page which appears fill in all the necessary credentials such as the Access key, Secret key and the S3 Endpoint.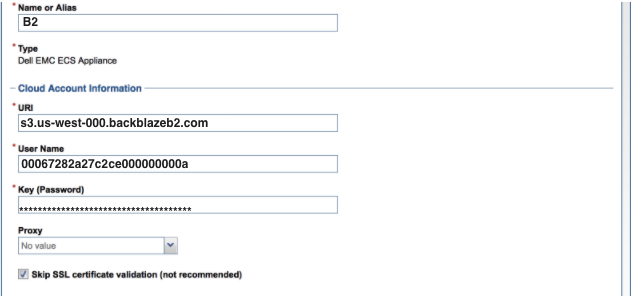 The S3 Compatible API for Backblaze B2 Cloud Storage allows 1000's of integrations to work with B2 natively. If you're new to the S3 Compatible API, please see our Getting Started Guide. If you have any trouble using Dell Isilon with B2, please let us know by emailing us at b2feedback@backblaze.com