Download 7-zip from https://www.7-zip.org/
Once the installer has been downloaded, please run the installer to install 7-zip.
1. Open 7-zip by clicking on the Start Menu and type "7-Zip File Manager".
2. Select the App in the Start Menu.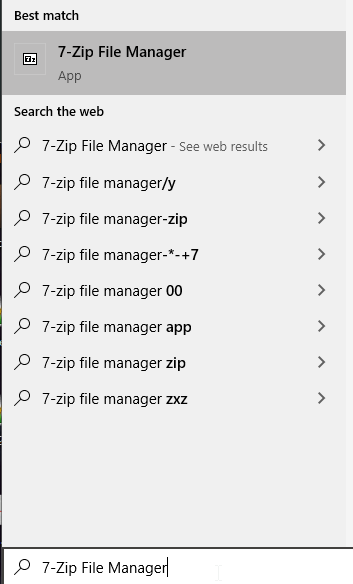 When 7-zip opens, it will display Computer, Documents, Network and \\. Double click on Computer and navigate to where the file is located. By default, downloaded Backblaze Restore files are saved to C:\Users\username\Desktop.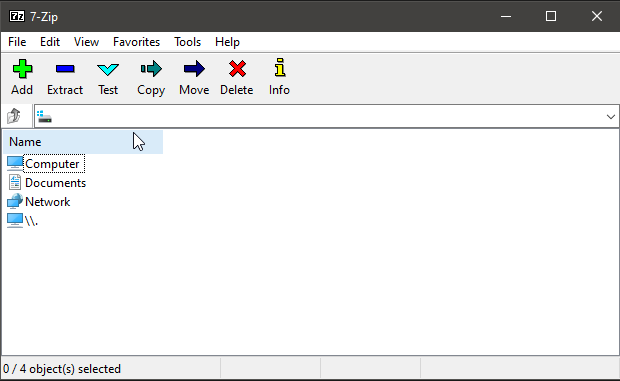 3. Please double click on Computer, then Users, then your username and finally on Desktop.
4. Click on the zip file you want to extract and then click on extract.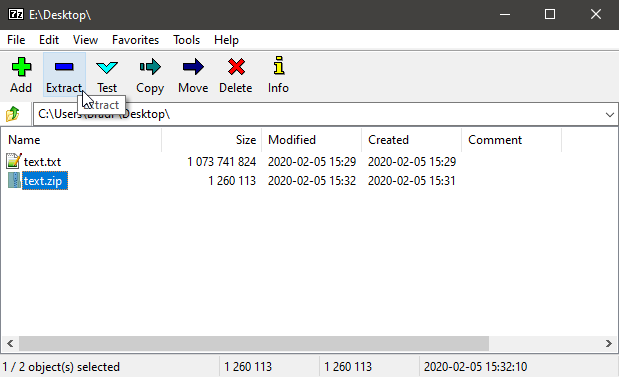 5. Select the location to save the file to and click on OK.
6. A status window with a green bar will be shown that indicates the percentage unzipped and will close automatically when complete.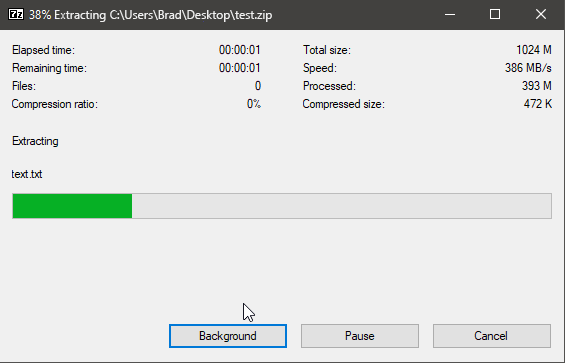 7. After the zip file is unzipped, it will be shown as a folder in the location you unzipped the file to.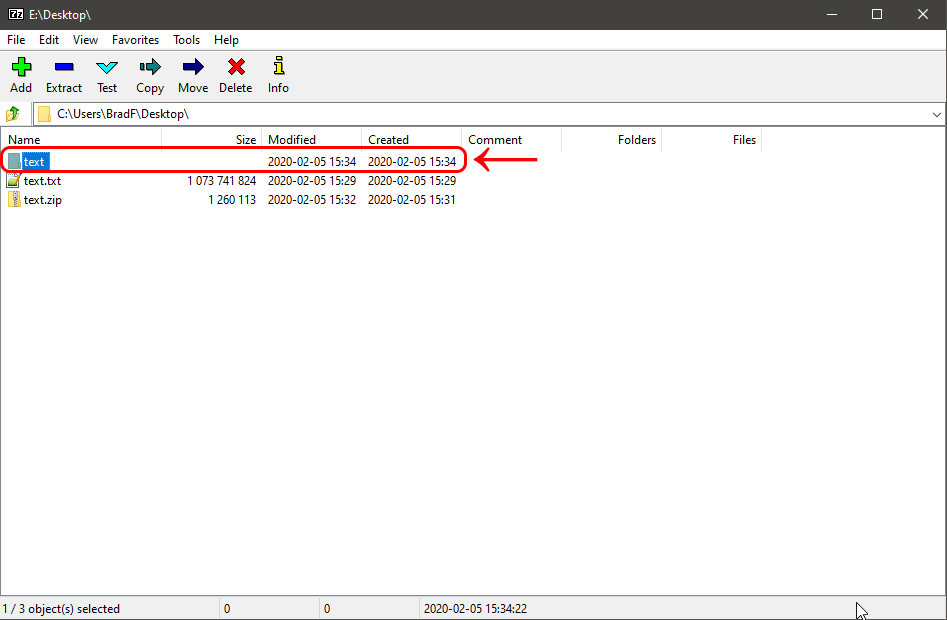 All files selected for restore will be present in this folder.

A few things to keep in mind:
To unzip a restore file you must have available space in the location you're unzipping the file to. If you're unzipping a 50GB file and you only have 49GB free space, you will not be able to unzip the file.
Once a restore file has been unzipped, you can delete the downloaded zip file.