If you have signed up for Backblaze using a Gmail email, you can now sign in to Backblaze with your Gmail account. You can also create a new Backblaze account using Gmail.
Enable SSO with an Existing Google Gmail Account
To enable single sign on (SSO) with an existing Google Gmail account, log in to Backblaze and navigate to the "My Settings" tab under "Account. Under "Security", verify your email address. You will be taken to a Google screen where you will need to select the Google account tied to the @gmail address with which you signed into Backblaze.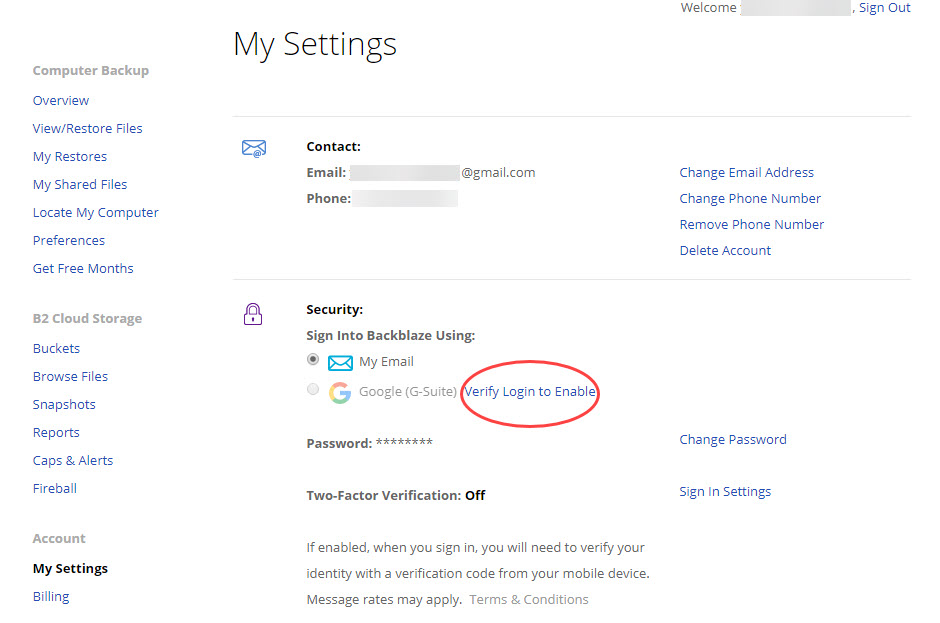 Once verified, select "Google" as the sign-in mechanism, and next time you log in you will be able to sign in through Google.
Create A New Account Using Google
To create an account using Google, press the "Sign Up with Google" button when creating a Backblaze account.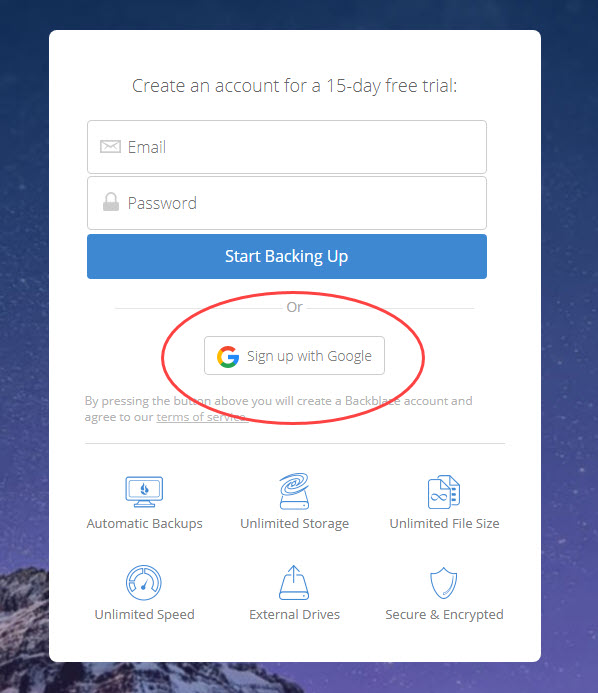 A Special Case - Gmail Addresses Using a "+"
If you would like to create an account that includes a + sign in the email address:
Create the account with the full email address desired, i.e. 

myname+backblaze@gmail.com

. Enter a password on the create account page;

DON'T use the Sign Up with Google button.

After creating the account and choosing a password, sign into the Backblaze account.

Go to the My Settings page.

Turn on SSO for the account.

When verifying your email address with Google, use the root part of the gmail address, i.e. 

myname@gmail.com,

and your Google password.

Your account now has SSO access. The next time you sign in, you will sign in via Google. The Backblaze account will still be

myname+backblaze@gmail.com

and you will now sign in with your Google

myname@gmail.com

credentials.