When setting up a sync for your B2 bucket to Synology CloudSync, you can select the option to encrypt your data. This option is available after you input your Account ID, Application Key, and specify the bucket that will be synced to. This option will only encrypt the files that are uploaded to B2. It will not encrypt the files on the Synology device itself.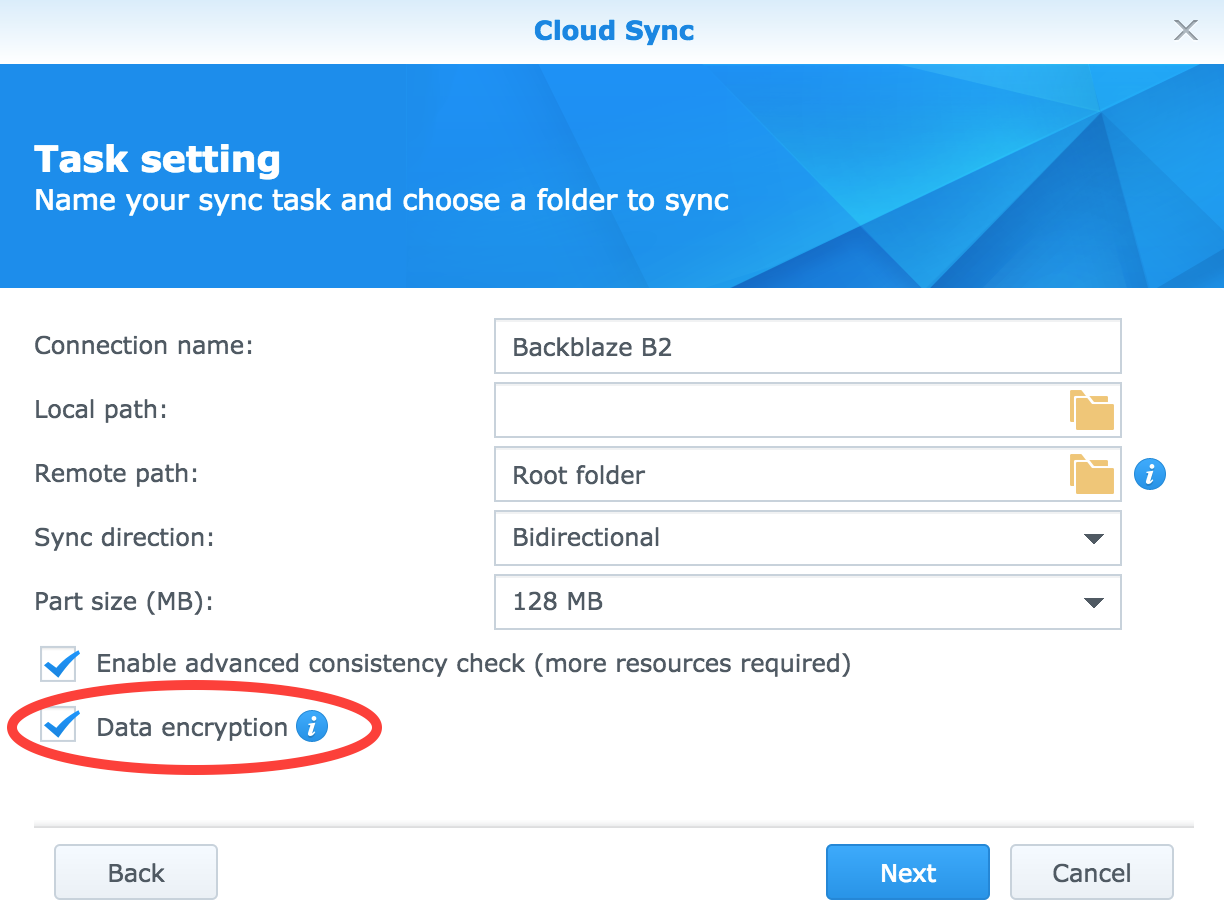 After you click the Next button, you will be prompted to create your encryption password: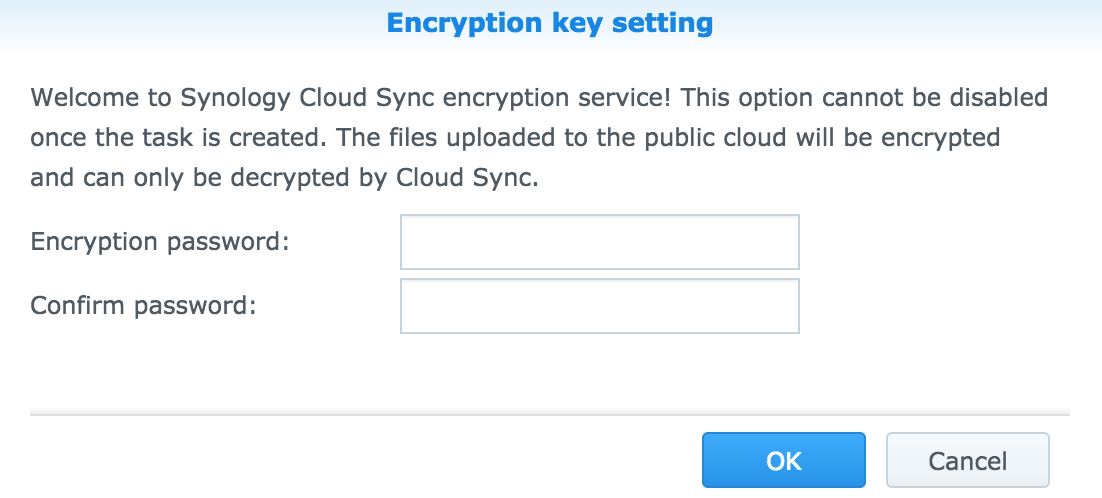 IMPORTANT: Currently, there is not a CloudSync Decryption tool for Mac OS X operating systems. If you are using a Mac computer, there is not an official way to decrypt files with encryption from Synology CloudSync.
If you attempt to download your files from your bucket without decrypting them, you will not be able to open the files. You may see alerts that your program cannot open the file or that the file is corrupt.

To get around this, you'll need to decrypt the files with the Synology Cloud Sync Decryption Tool, which you can download from here.
After you download the tool and extract it from the zip folder, run it. You'll see a window like the one below: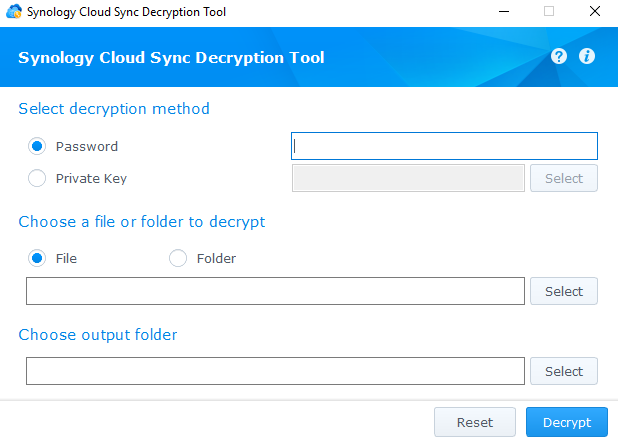 Then, simply enter the password you created previously, select the file(s) you need to decrypt and select the destination folder that the files will restore to.