You can Launch the Backblaze application to see how many files are scheduled for backup and how many are left to backup. When you add or change files on your computer, the status will be updated to show that new files are scheduled for backup.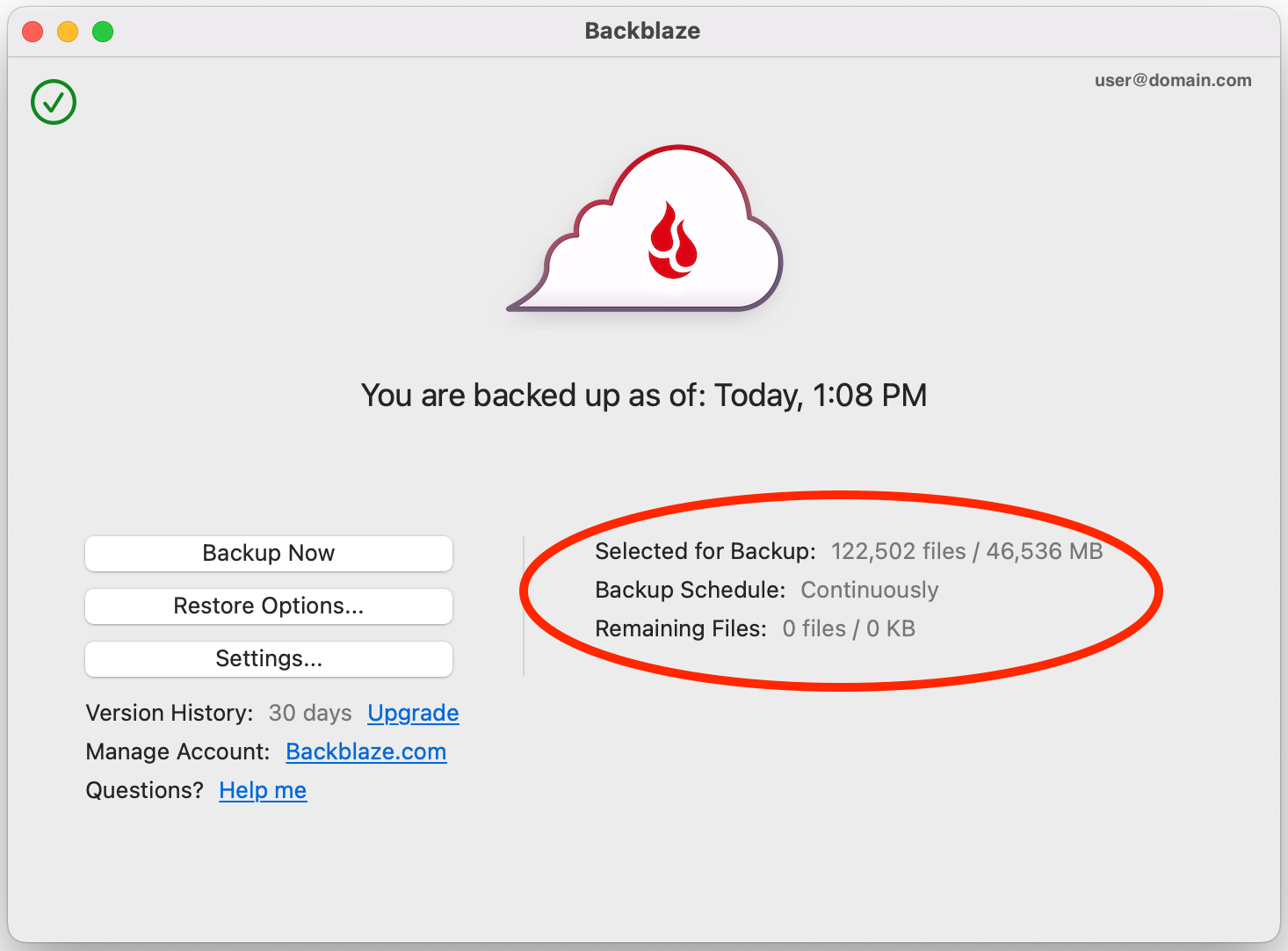 You can also verify what files you currently have in your backup by signing into your Backblaze account at: https://secure.backblaze.com/user_signin.htm
There you can click the 'View/Restore Files' tab.
Select the computer that you would like to view from the drop-down list and click the arrow next to the drive names and browse your directories.