For various reasons, you may want to create a smaller restore than all your backed up data.
• To only download certain files or prioritize important files first
• To download faster or improve reliability with spotty internet connections
• In case of a computer not having enough space to hold the entire restore
• If you want to restore a single file
To create a smaller restore, log in to your Backblaze account, click on View/Restore Files.
In the File Browser, use the disclosure triangles to display subfolders of your backed-up drives. Navigate to the location of the files you desire, and click the checkbox next to the folder or files you wish to restore. Click "Continue with Restore" to prepare this subset of your data for restore.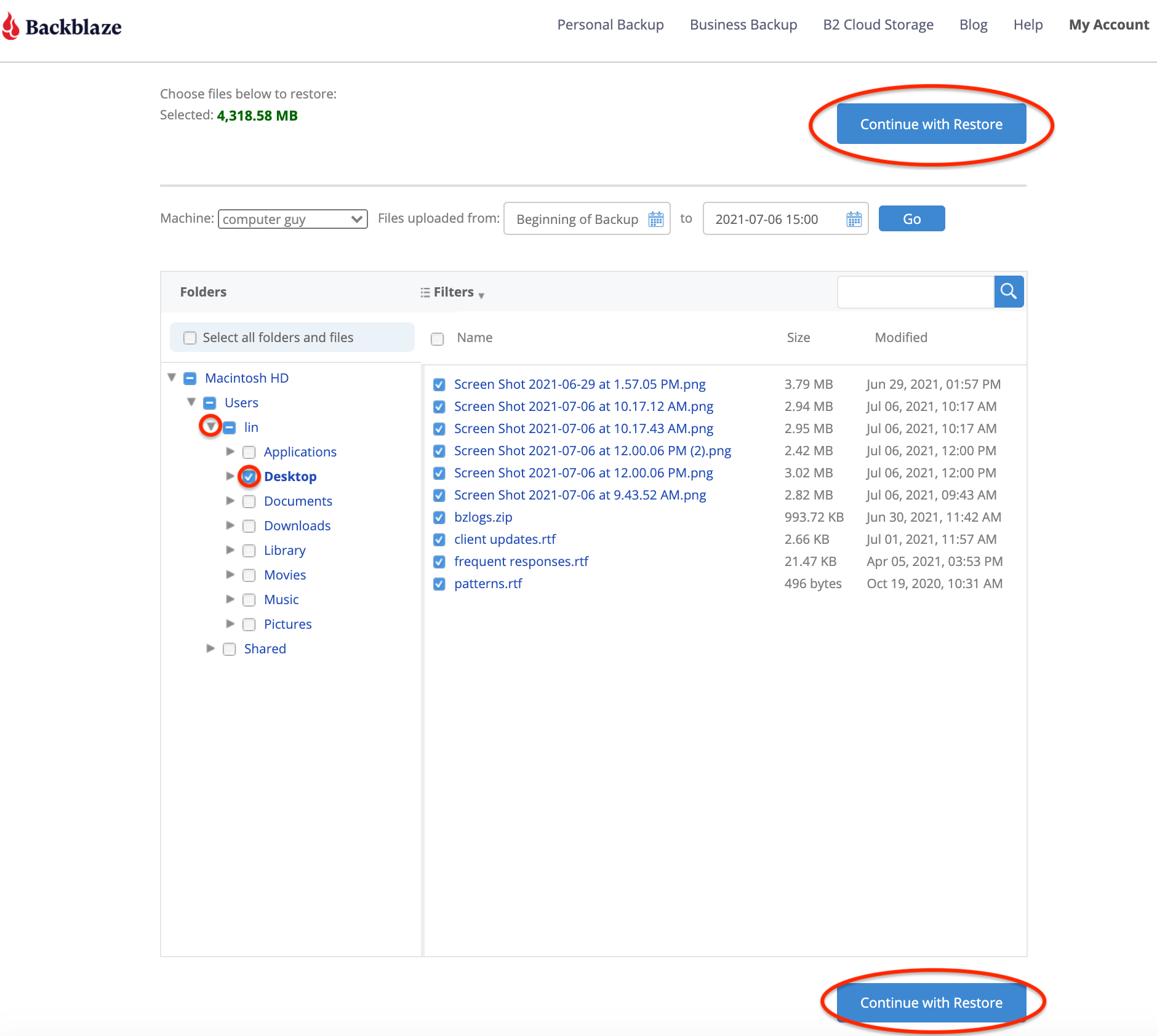 Please note:  You can now apply filters to your view on the "View/Restore Files" page

You now have the option of applying the following filters to your file view on the "View/Restore Files" page. The options are:
1. Show hidden Files: This will display data normally hidden from the default view
2. Files Backed Up in the Last Week: This will display only files backed up in the last week
3. Files Accumulated in Forever Version History: Please note, if your back is set to any other version history besides Forever Version history, this option will not appear for you.
 ( you can find out more about our Extended Version History options here )