To restore iTunes on Windows, please follow the guide below:
1. Sign in to your Backblaze account and on the left-hand navigation select "View/Restore Files."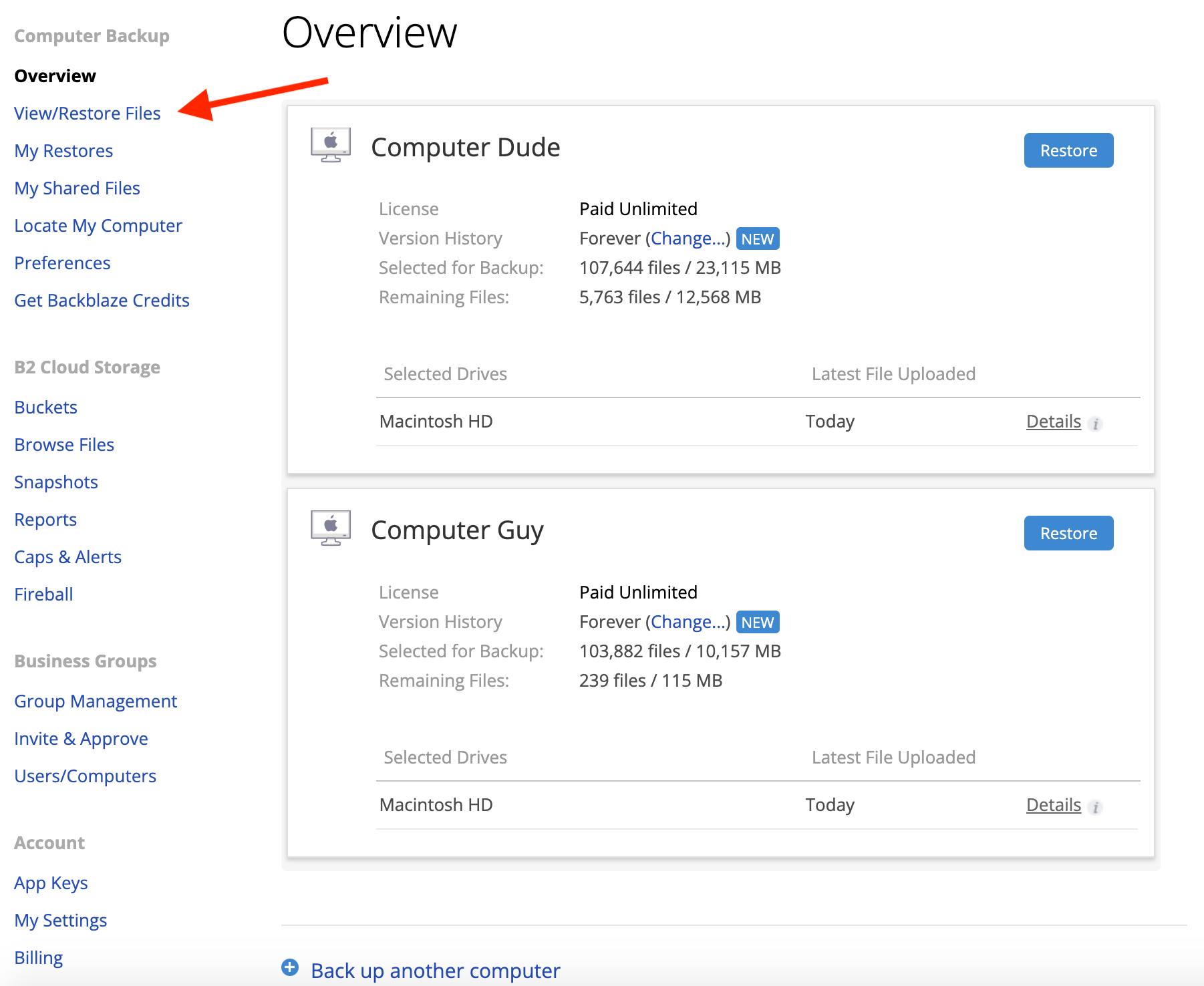 2. You will be taken to the "View/Restore Files" page. At the top of the page, you must select the method by which you would like to receive your files.
3. Select the iTunes Folder to Restore on the 'View/Restore Files' page, follow the path:
C: > Users > YOURNAME > Music > iTunes

Note: This is where most users have their iTunes music stored. Some people may have their music located elsewhere or on an external drive.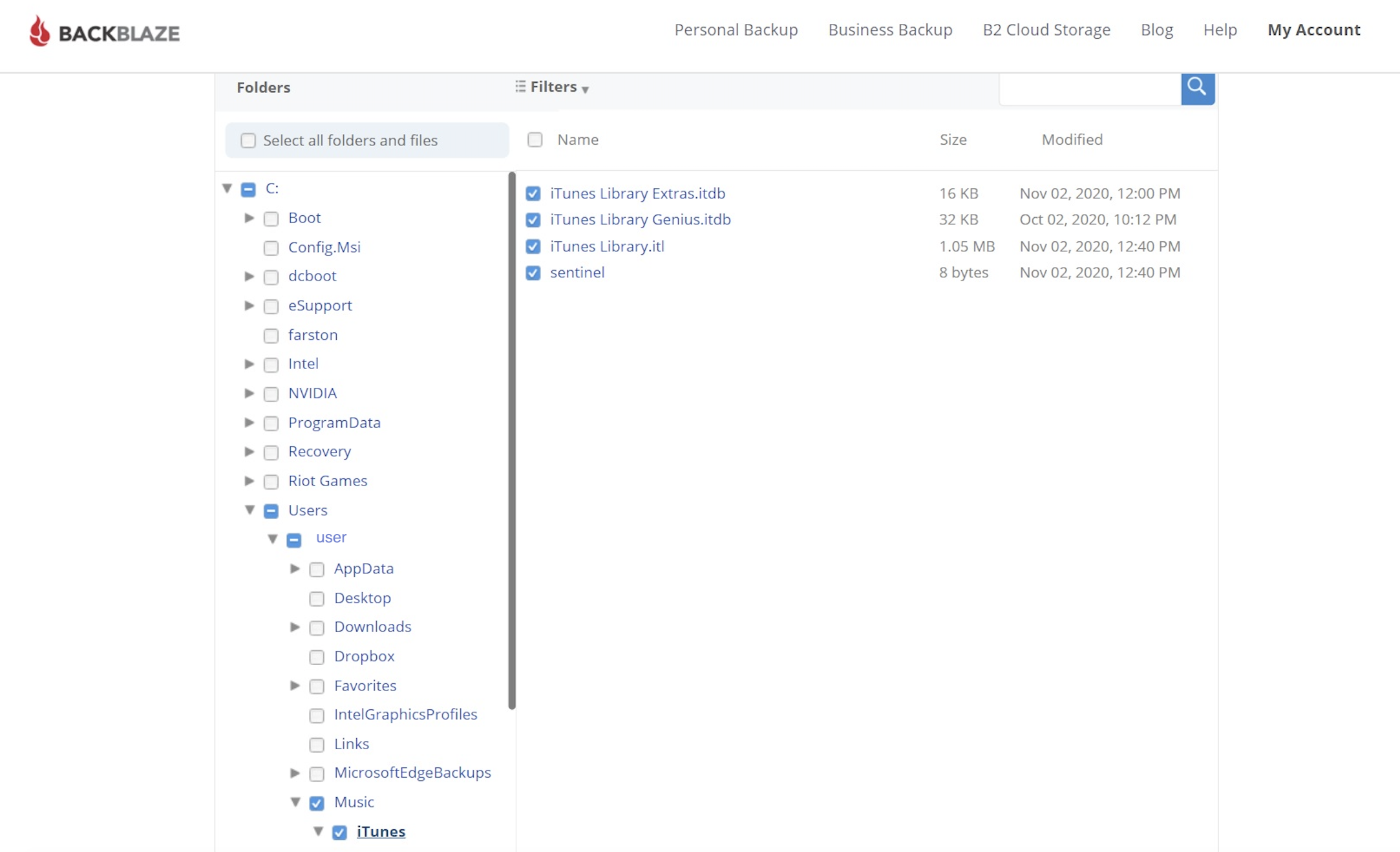 Once the "iTunes" folder is selected, click "Continue with Restore" at the bottom of the page.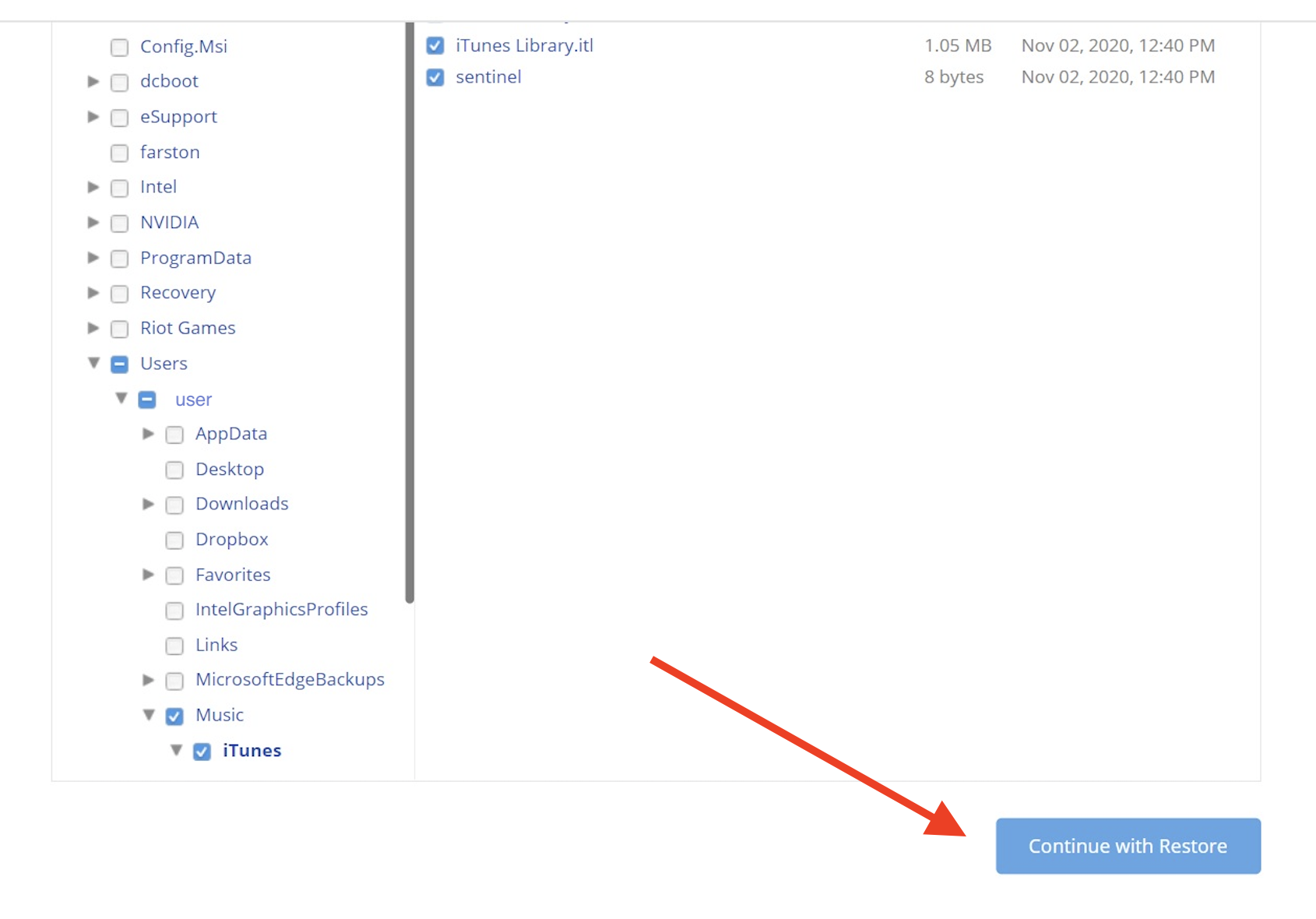 4. If you chose the .zip option to receive your files, it can take anywhere from a few minutes to a few hours depending on the size for the restore to complete. You will be notified via email once the restore ready to download.
Once you receive the email, you can then click on 'My Restores' on the left-hand navigation, you will be taken to the My Restores page. There you can download the restore you created. Usually, your web browser will download the restore file to your 'Downloads' folder. It can usually be found in the path: C:/Users/YOURNAME/Downloads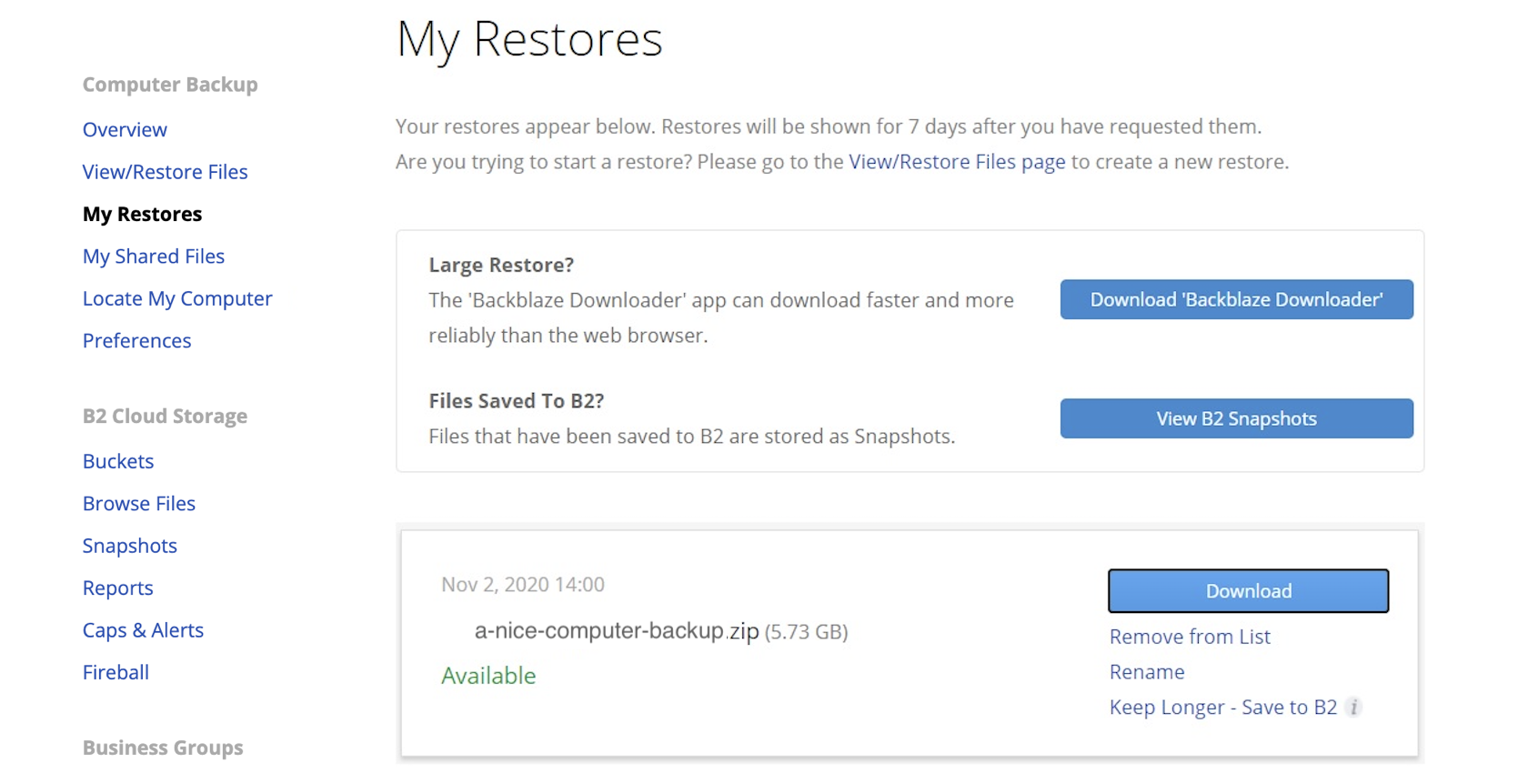 Wait for the download to complete and then double-click the zip file to uncompress the files, or you can right-click on the file, and select to extract all.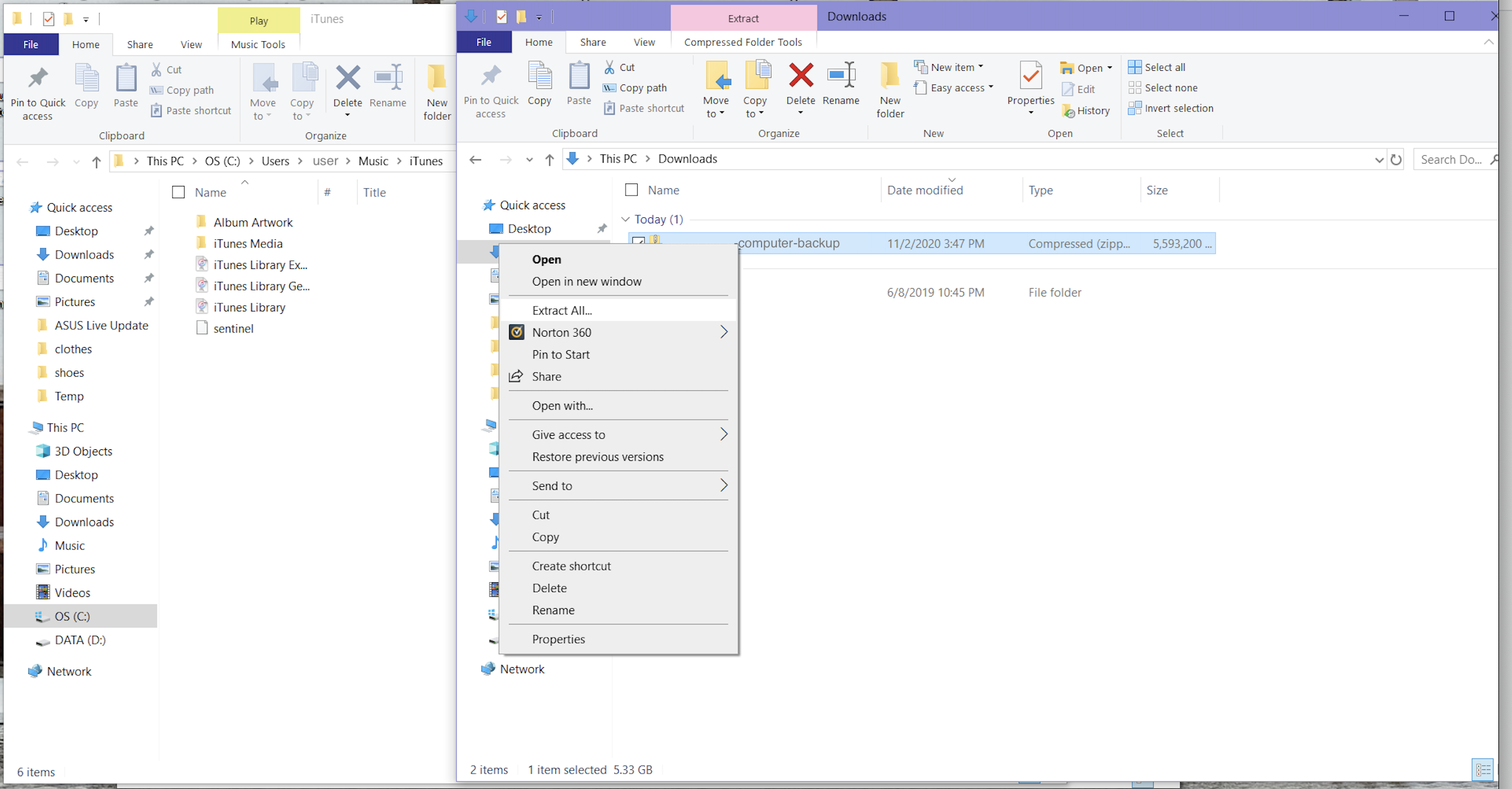 If the built in extractor is not working.
You can use the program InfoZip if you have any issues with uncompressing the zip restore. We do have a guide on how to extract your files using InfoZip, please follow the link below:
https://help.backblaze.com/hc/en-us/articles/217665928-How-to-use-Info-Zip-Windows-
5. Once you have unzipped the restore file, you can open it up to view the files. Open up your iTunes folder on your local computer found in the path:
C: > Users > YOURNAME > Music > iTunes
Moving the restored files will replace the current files within the iTunes folder. We do recommend creating a new folder called '
old' and put your local copy of the iTunes files inside. Then select all files, then drag and drop the files from the restore to the iTunes folder on your computer.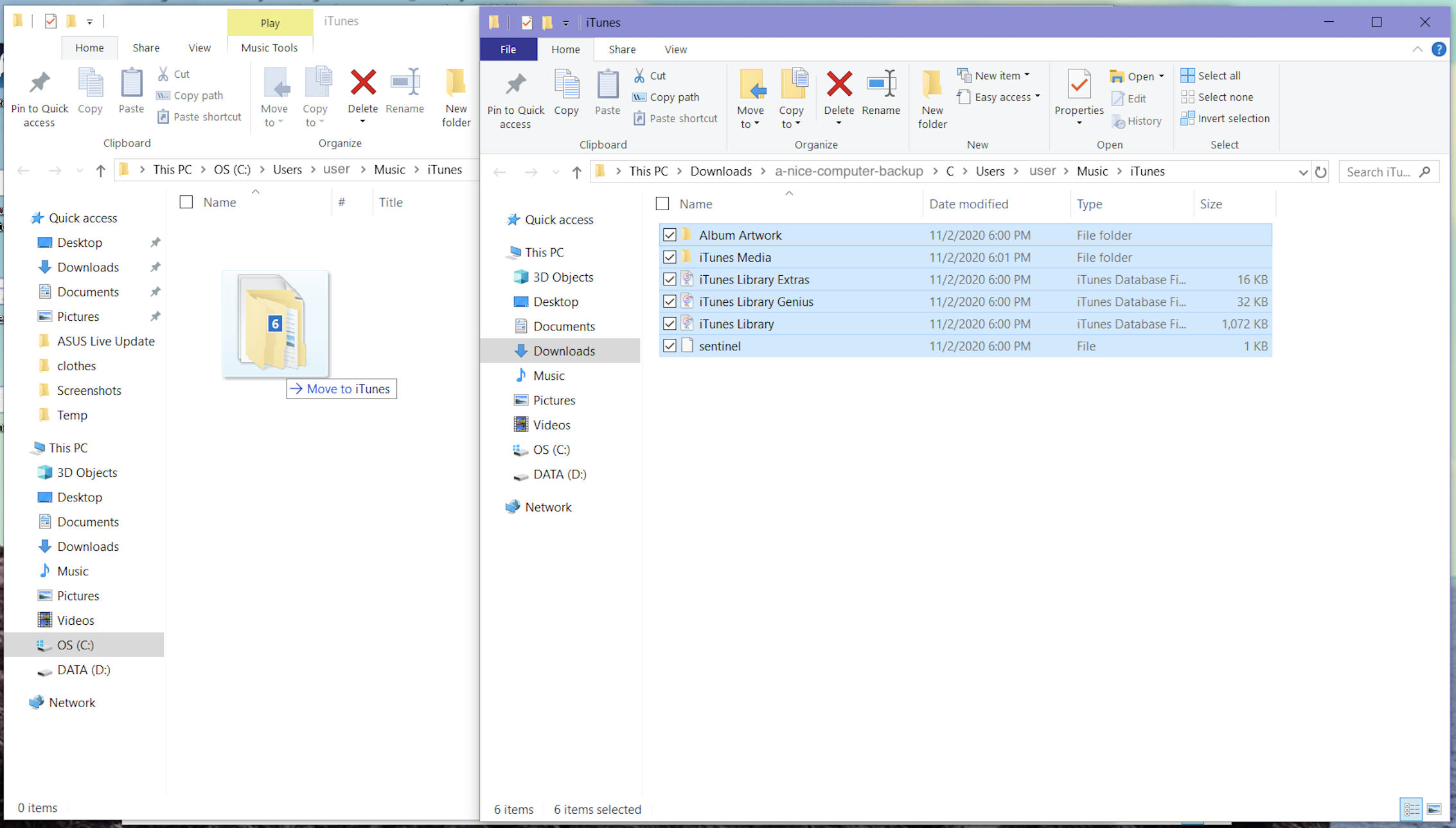 Once done, please open iTunes and make sure your music was restored successfully.