To restore iTunes on Mac Operating Systems Mojave and earlier please follow the below guide:
1. Sign in to your backblaze.com account and navigate to the "View/Restore Files" page linked on the lefthand side of the page.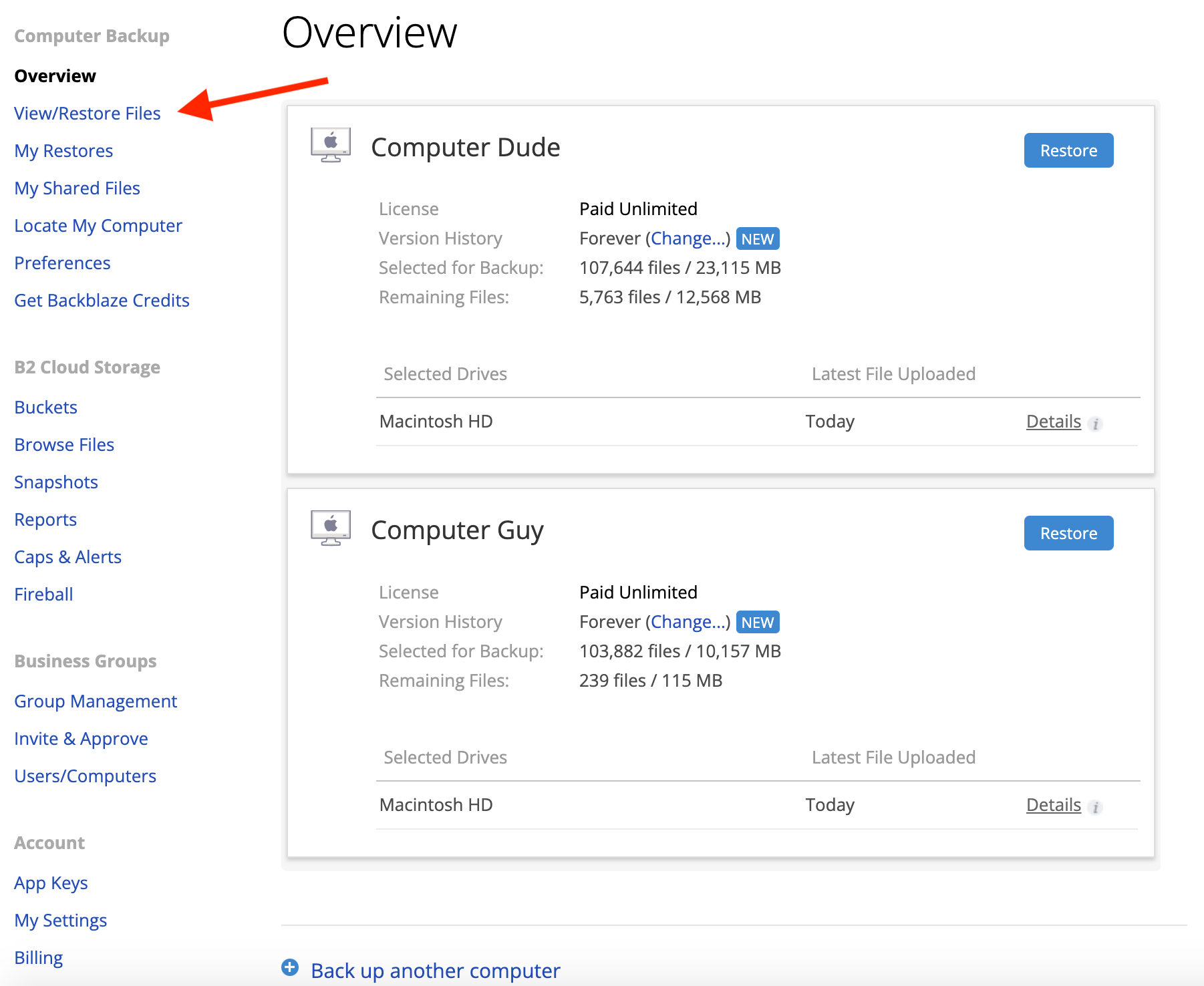 2. Select the method you want to use to restore, either .zip download or restore hard drive.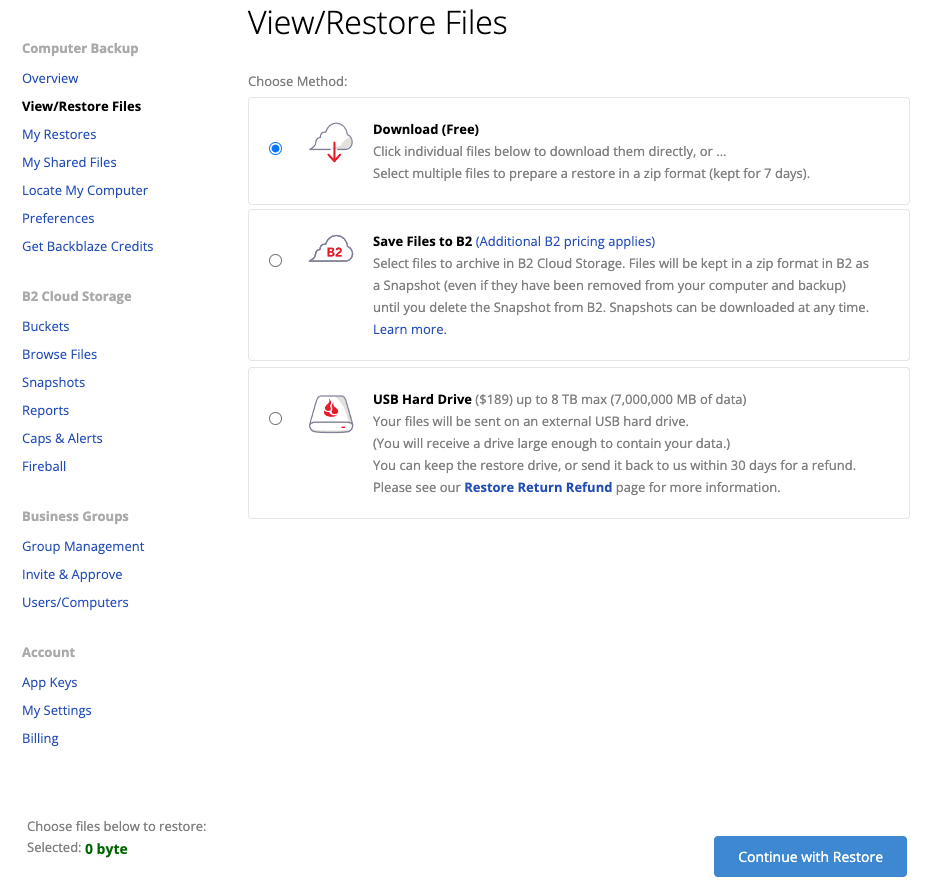 3. Select the Name of the computer you wish to restore from in the pane at the bottom of the page

4. Once the Correct backup is selected, click through the following path to locate your iTunes data:
Macintosh HD > Users> (Your Username)> Music >iTunes .
Select the "iTunes" folder and click "Continue with Restore"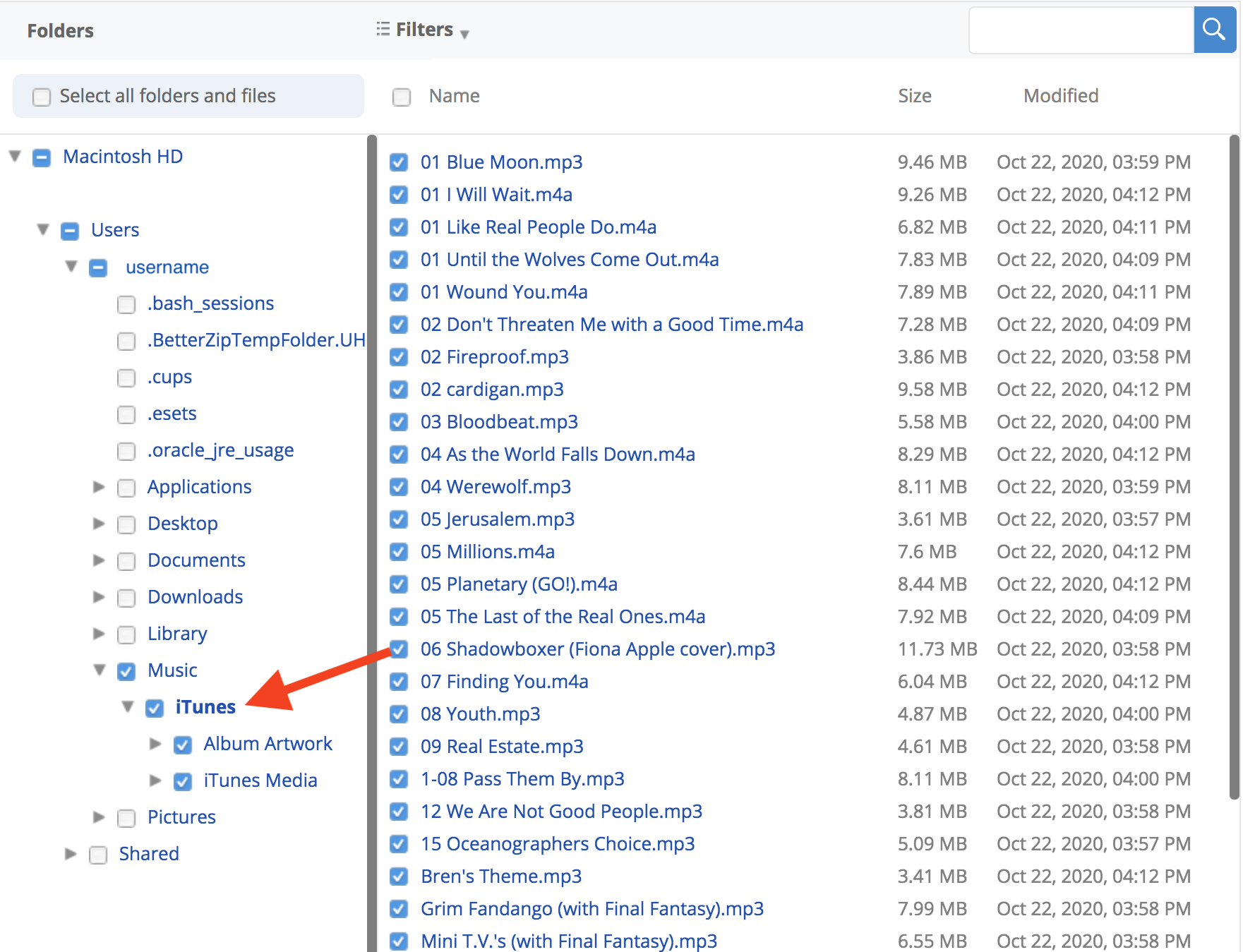 5. If you have saved as .zip download, you will be notified via email when the restore is ready to download. It can take anywhere from a few minutes to a few hours for the restore to complete, depending on the size. It can then be found in the "My Restores" page of your account. You can either click the "download" button next to the restore name to download directly from your browser, or for larger restores, download the Backblaze Downloader software, to facilitate your restore's download. Once it has been downloaded it should automatically save to your computer's "Downloads" folder.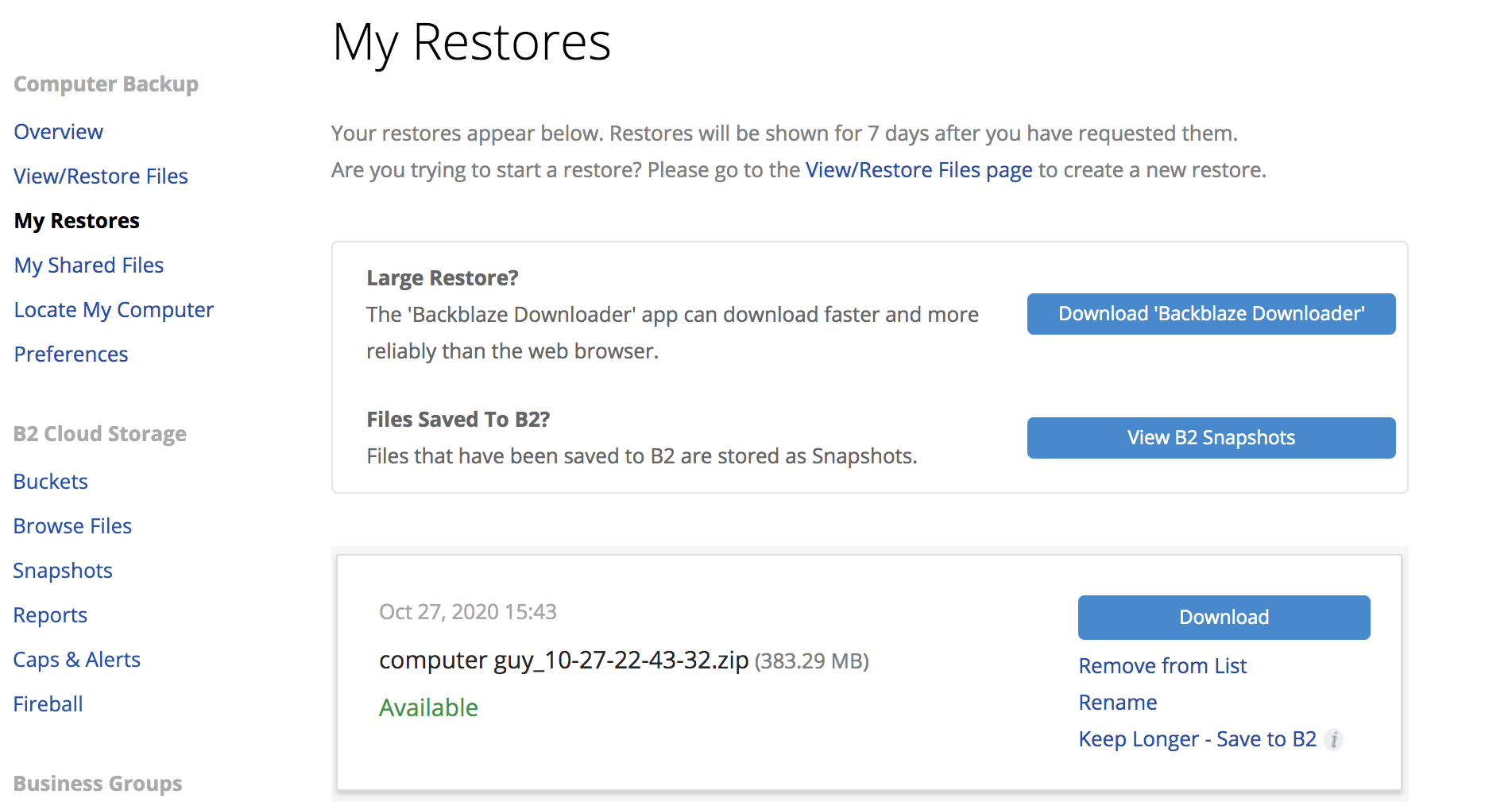 4. Once downloaded, drag and drop the files from the restore you created to the iTunes folder on your computer.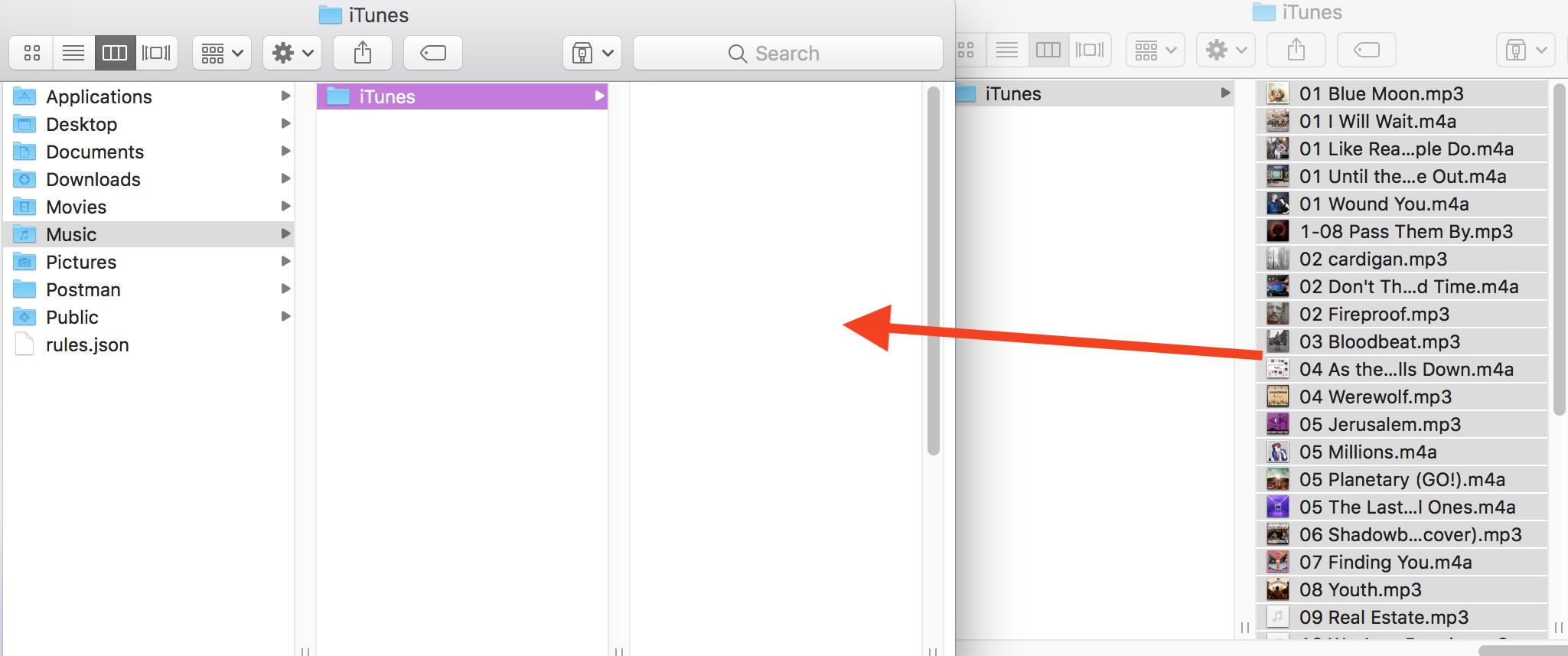 Once you have moved the files over, open the iTunes application on your computer to make sure that everything has been restored correctly.