To change your email address, please follow these steps:
1. Visit https://secure.backblaze.com/user_signin.htm and sign in with your current Backblaze account email address and password
2. Click "My Settings" on the left side navigation
3. Click "Change Email Address"
4. Enter your password, and then new email address into both fields, and click "Change Email"
5. An email will be sent to both new and old email addresses alerting you of the change.
If you don't know what email address your Backblaze account is using, here's how you can find it:
Mac: Pull down the Apple menu and choose System Preferences. Click the Backblaze Backup icon.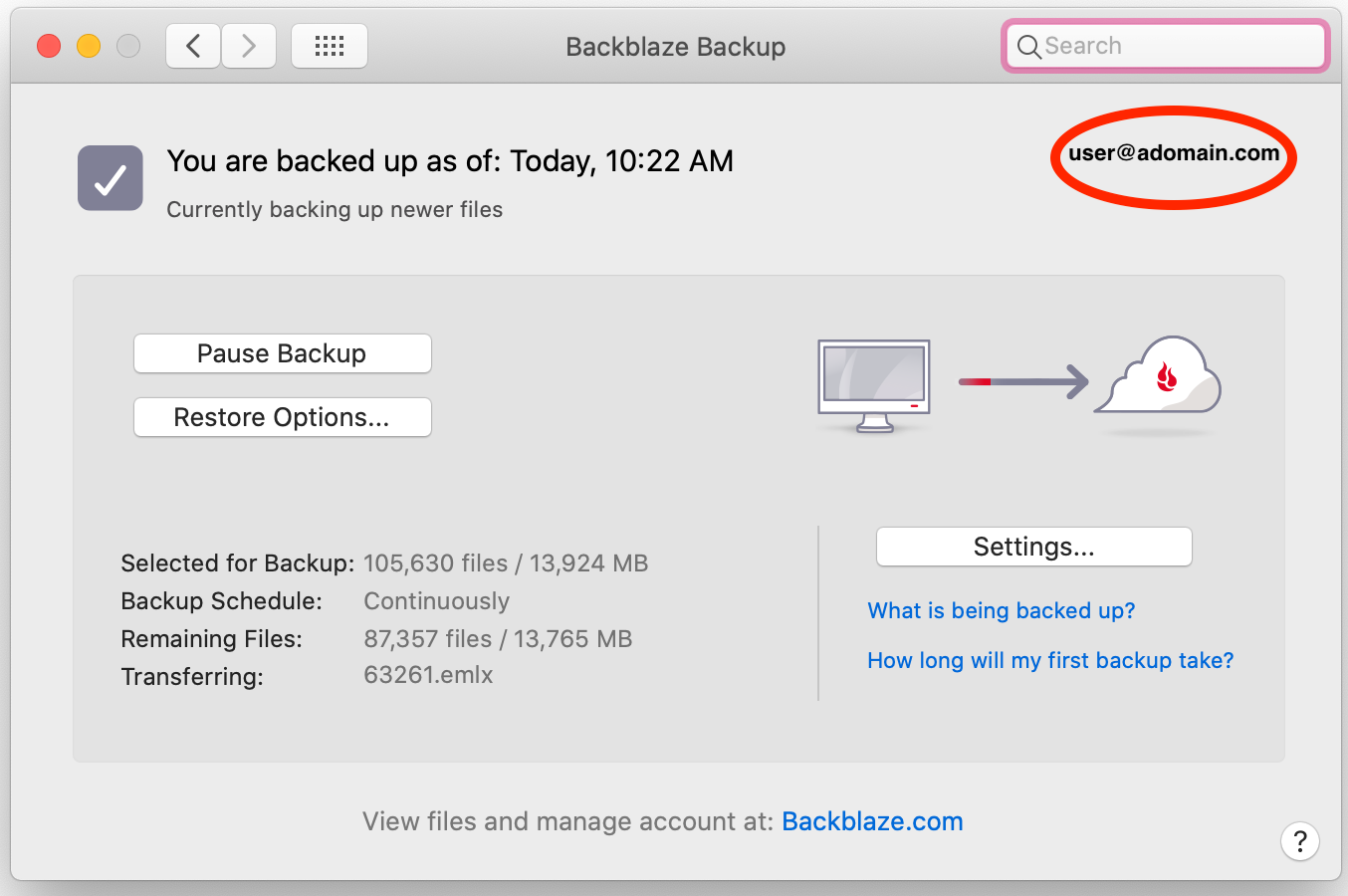 Windows: Click Start -> All Programs -> Backblaze -> Backblaze Control Panel