Backblaze Online Backup allows one to set a Private Encryption Key (PEK) for extra security on their backups.
Setting a Key
To set a PEK for your Online Backup: Go to your client Settings page, click the Security tab, and select "Enter Your Private Key"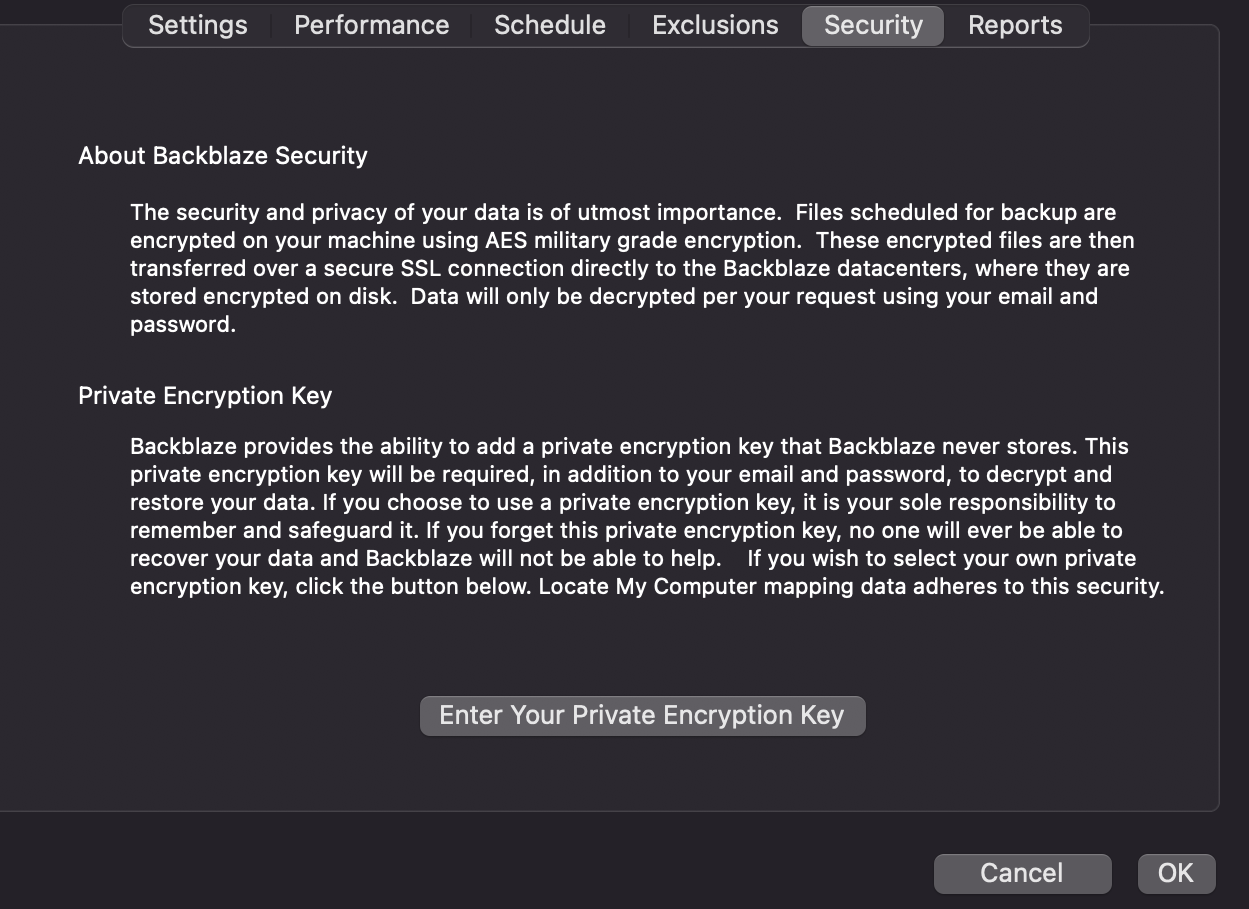 Once a PEK is set, your backup is protected with this added key. This key will now be needed to access files from the backup.
Managing your PEK
You have a few options from the screen shown below: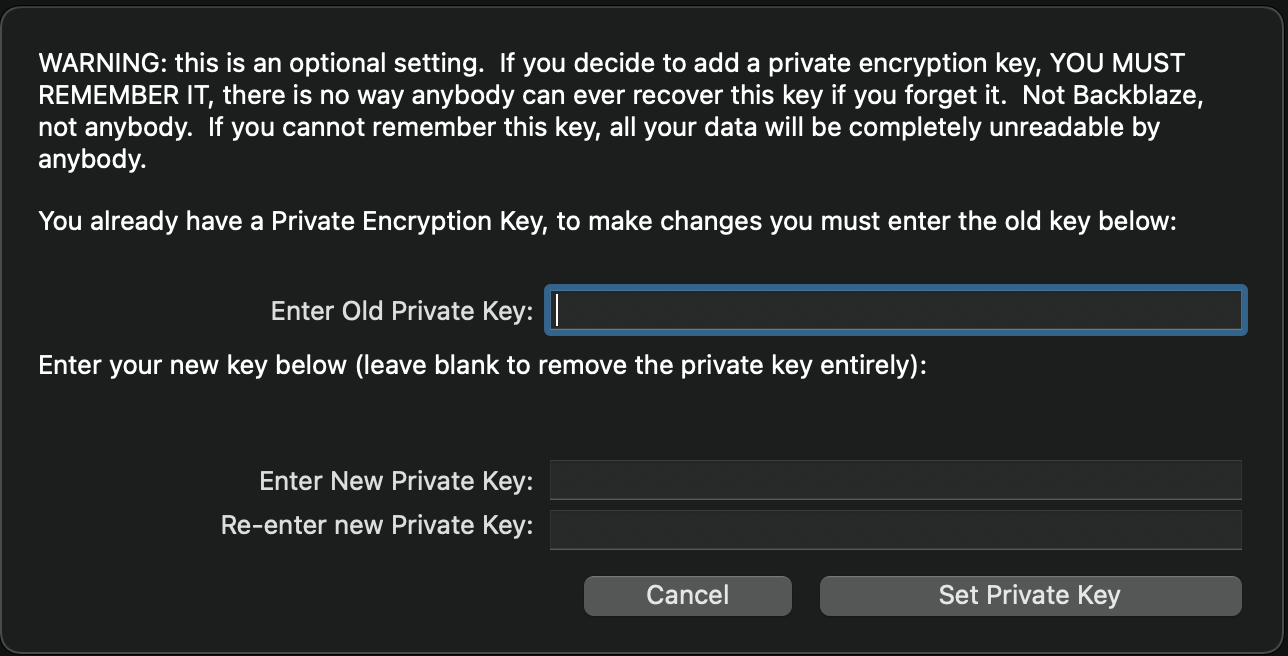 Option 1: You can remove your key.
To do so, enter your old key, leave the new key fields empty, and select "Set Private Key."
Option 2: Change your key.
Enter your old key, then enter your new key twice, and select "Set Private Key."
If you've lost access to your key, you will need to delete your backup, uninstall the Backblaze Online Backup client, and reinstall to start a new backup.