You can always see what files you currently have in your backup by signing into your Backblaze account at: https://secure.backblaze.com/user_signin.htm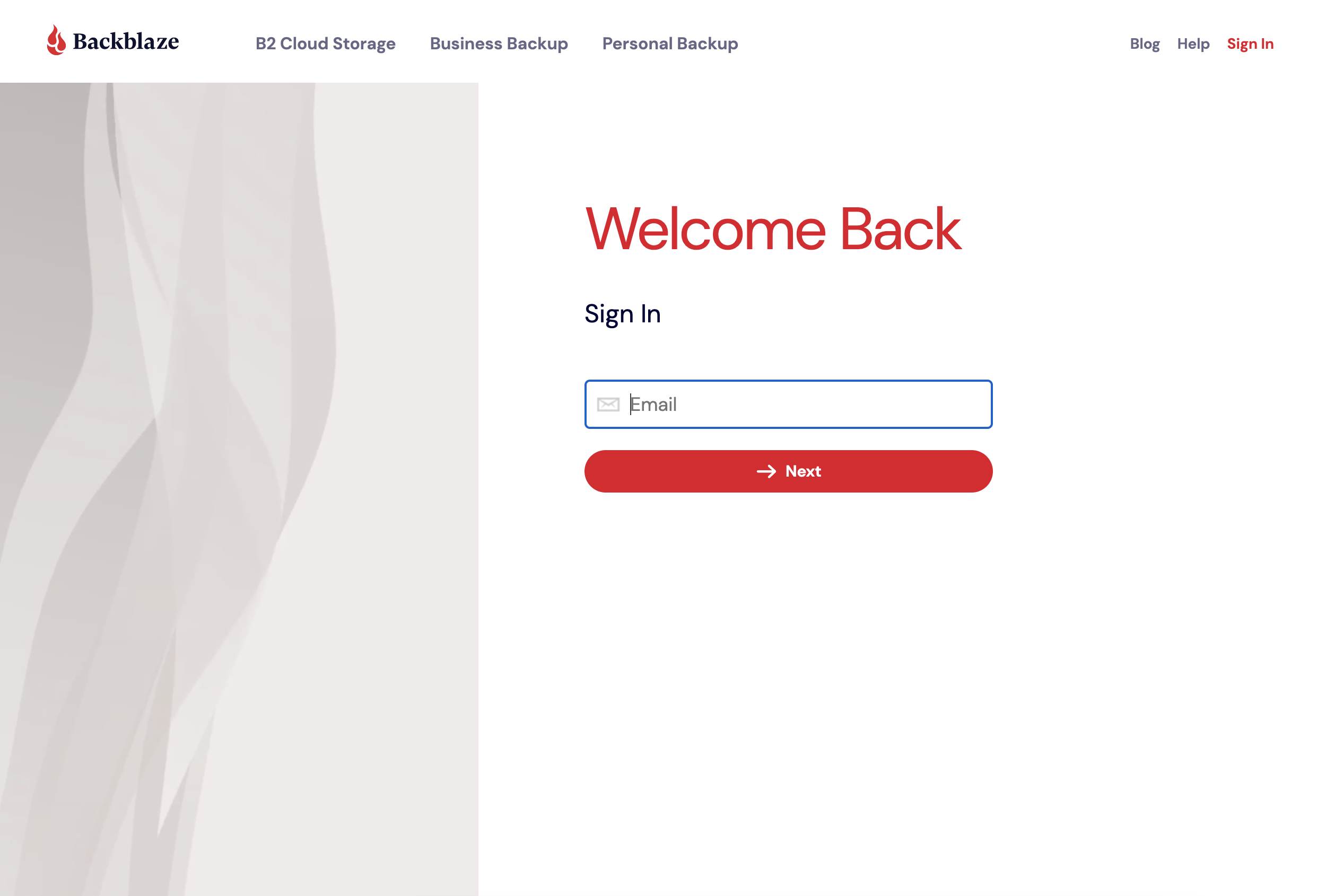 Once you are signed in, you can either click the Restore button by the backup you'd like to view on the Overview page, or you can click the View/Restore Files link on the left side of the page.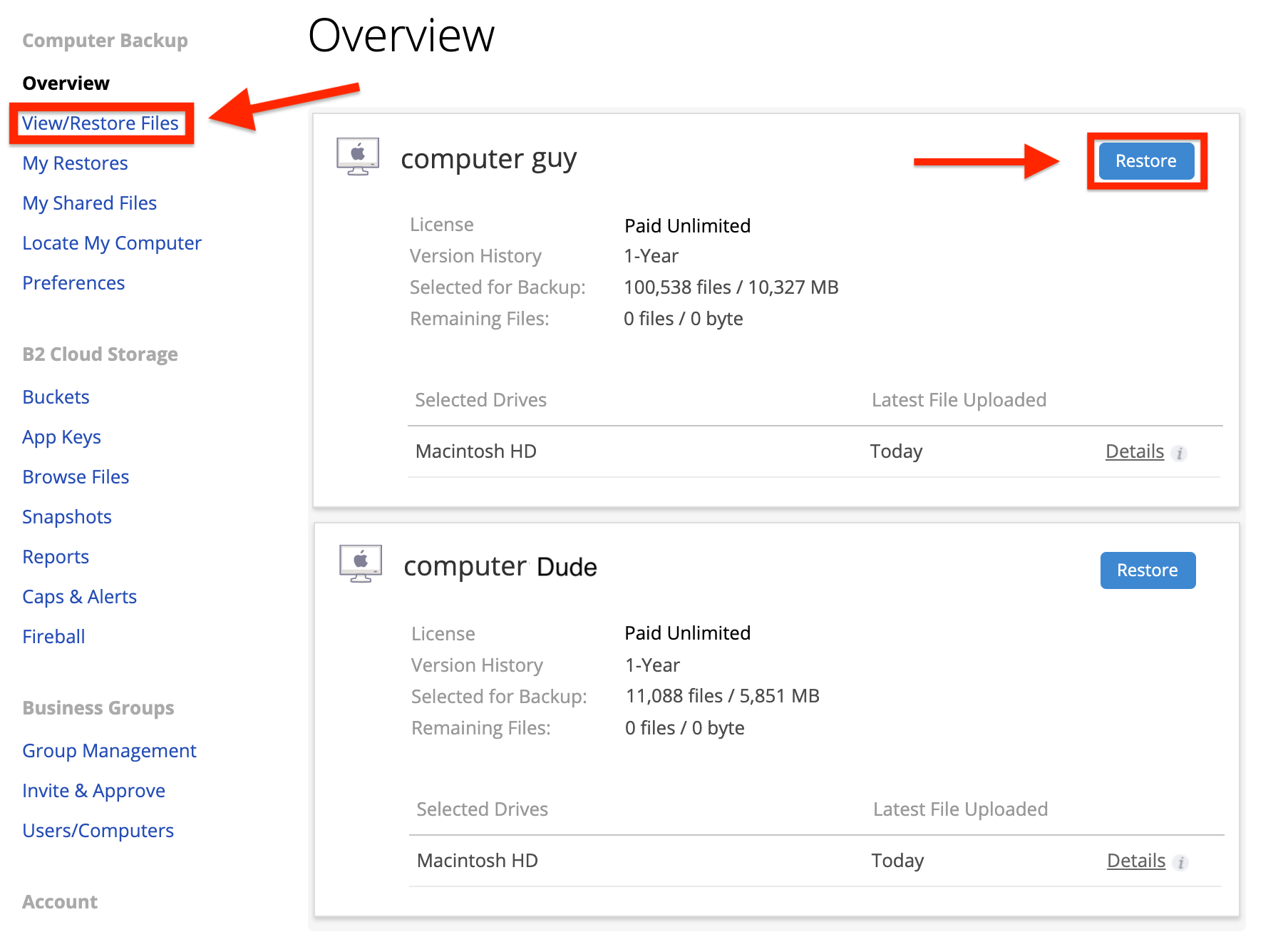 Either link will take you to the "View/Restore Files" Page. Scroll down on that page to the file selection interface and verify you have the correct backup selected in the Machine drop-down at the top left. Once the backup has loaded, you should see the Users folder expanded (this happens for both Mac and Windows backups).
Click on the arrows next to the folder names to drop down a list of folders contained within, and click on a folder name to view the files in that specific folder. The files for the folder you have selected will be listed on the right-side panel of this interface.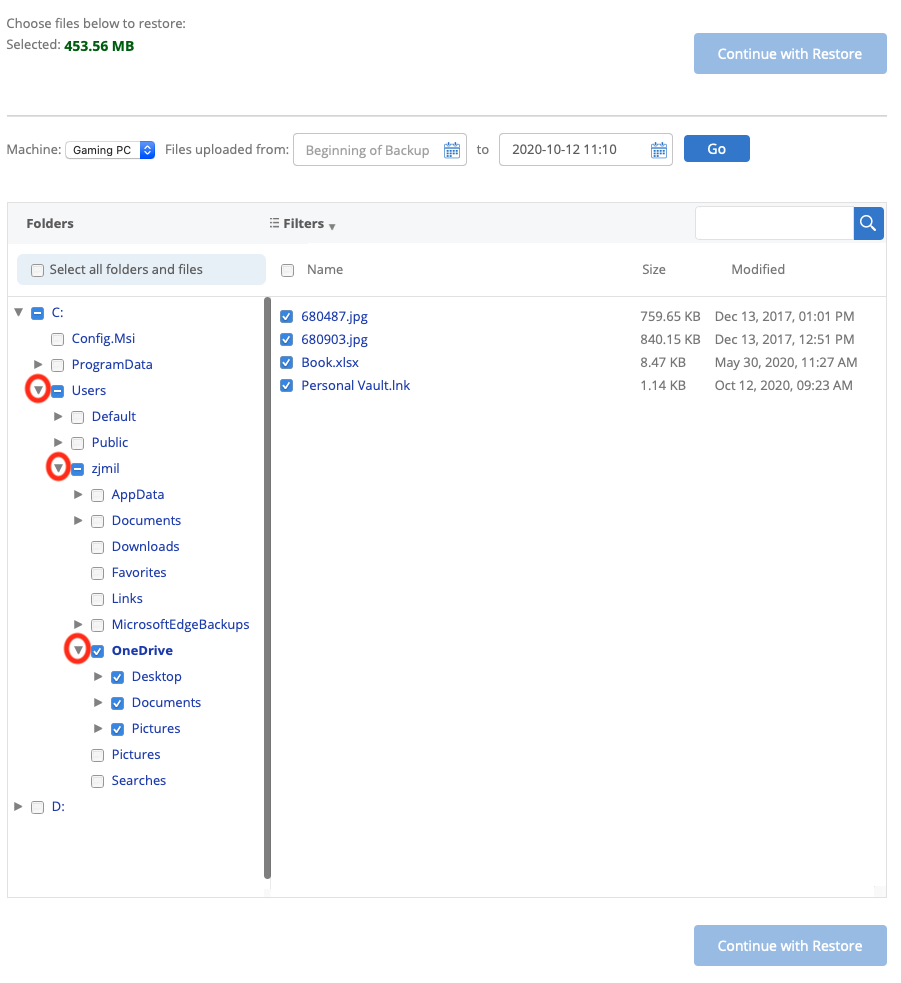 The above screenshot is an example of drilling down to find what files are backed up in the OneDrive folder. The OneDrive folder is selected, showing which files exist in the OneDrive folder specifically. To view the files in the Desktop, Documents, or Pictures folders shown in this example, you would click on those folder names to see the files in each.