When attempting to login to backblaze.com some users may encounter the following error message: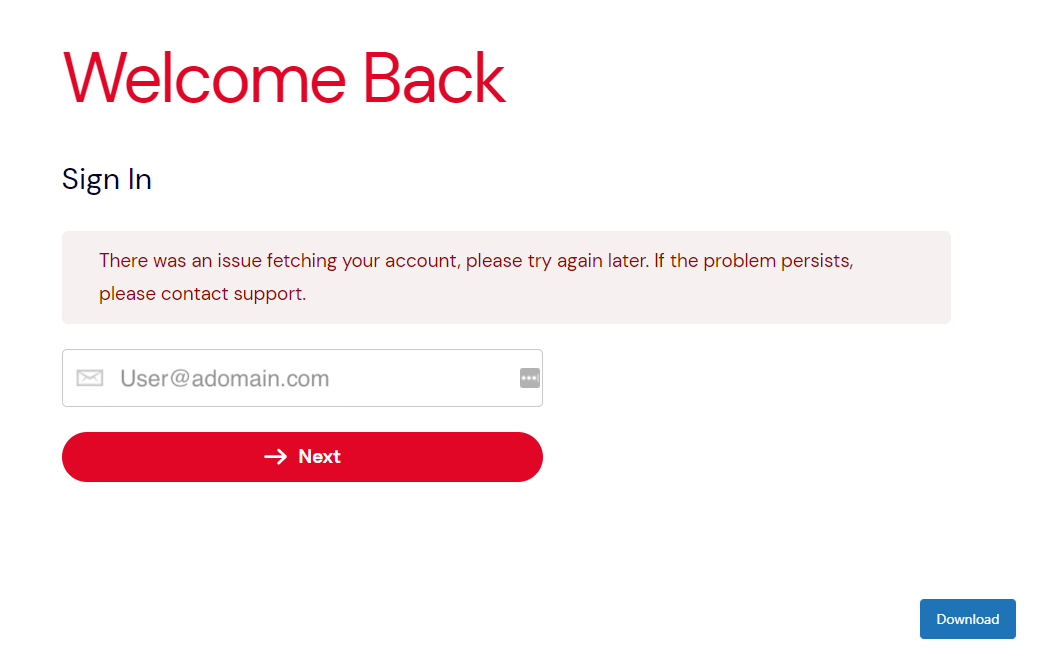 If you encounter the above message, please try the following:
1. Make sure that you have entered your email address correctly and that it is the email address associated with your Backblaze account.
2. Check that you are not attempting to login during Backblaze's scheduled maintenance window. You can see what site functions are impacted by maintenance, and when our maintenance occurs in the Maintenance Schedule Guide.
3. Disable any VPN or Network Security Software present on your computer.
4. Attempt the login again using a different browser, network, or device.
If you have attempted all of the above and still encounter the above message, contact support for further assistance.