1. Click on the Choose File button in order to open the File Dialogue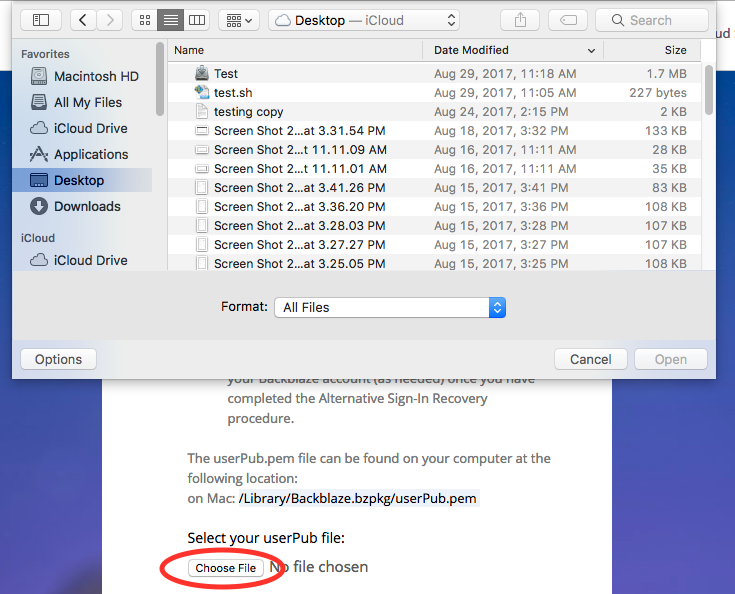 2. Once opened, press Command + Shift + G. This will show the "Go to Folder:" prompt.
3. Copy and paste the following into the field: /Library/Backblaze.bzpkg/userPub.pem. Then, press Go.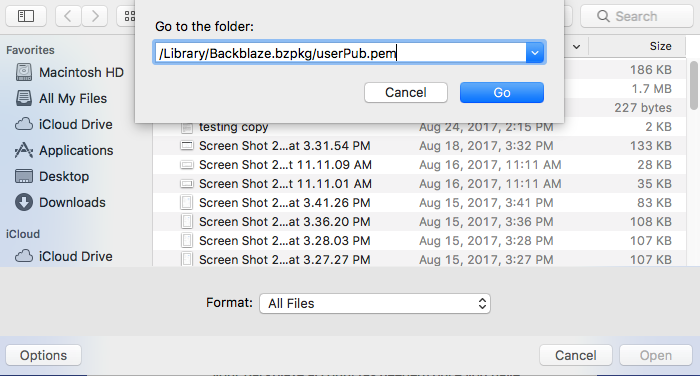 4. Click on the userPub.pem file to select it, then click the Open button.