From the View/Restore Files page, individual files less than 6 GB can be directly downloaded from a Backblaze backup.
To directly download a file, first locate the file within the Backblaze backup. Then select the file name to present the window shown below: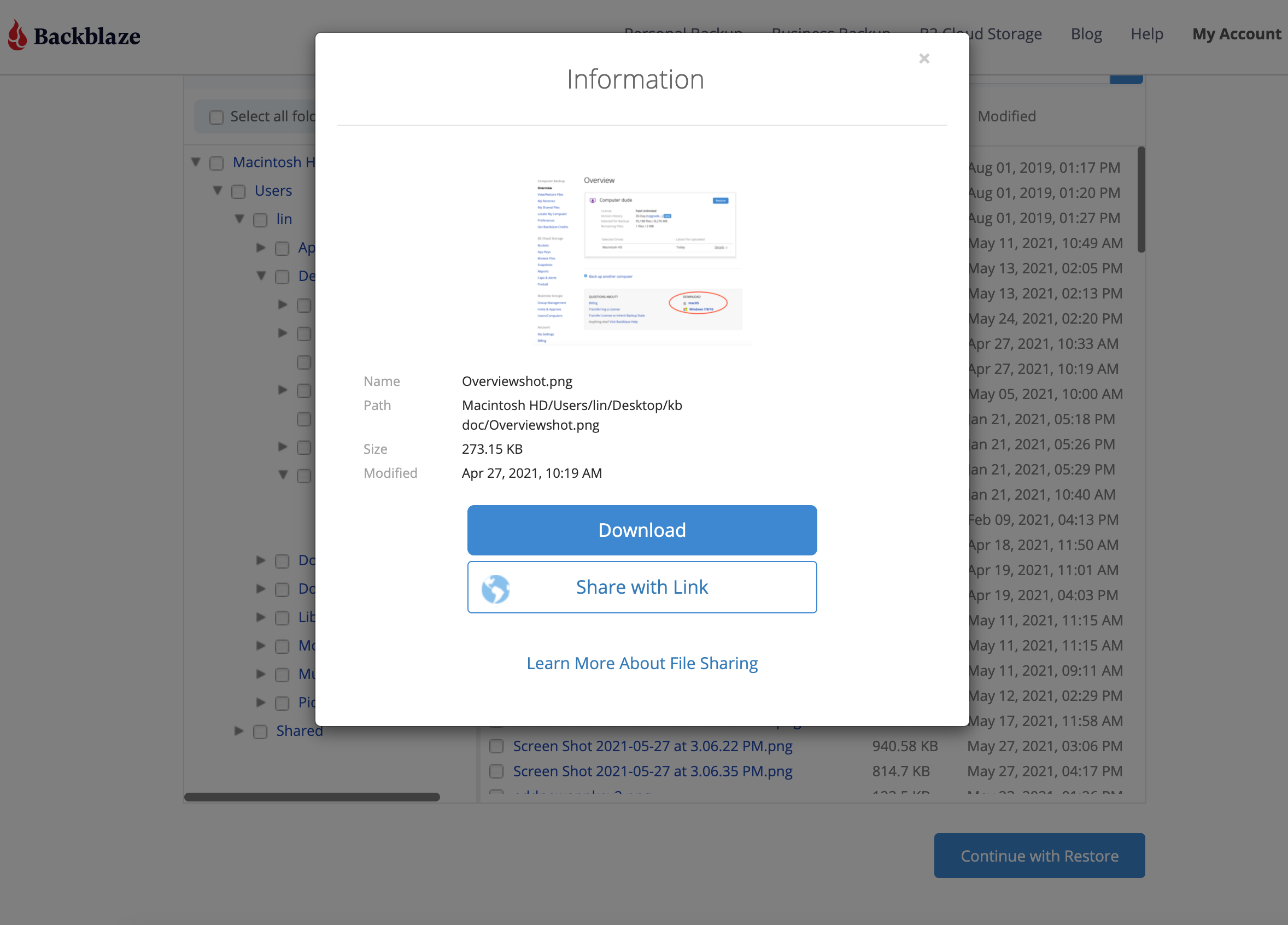 Selecting the "Download" button will download the file directly through your web browser to the default download location used by the browser.