Image files within a Backblaze backup can be previewed from the View/Restore Files page, via any web browser. Jpeg, img, gif, and other common image files types can be previewed so long as they are 30 MB and under.
To preview an image file, first locate the file within the Backblaze backup. Then select the file name to present the window shown below: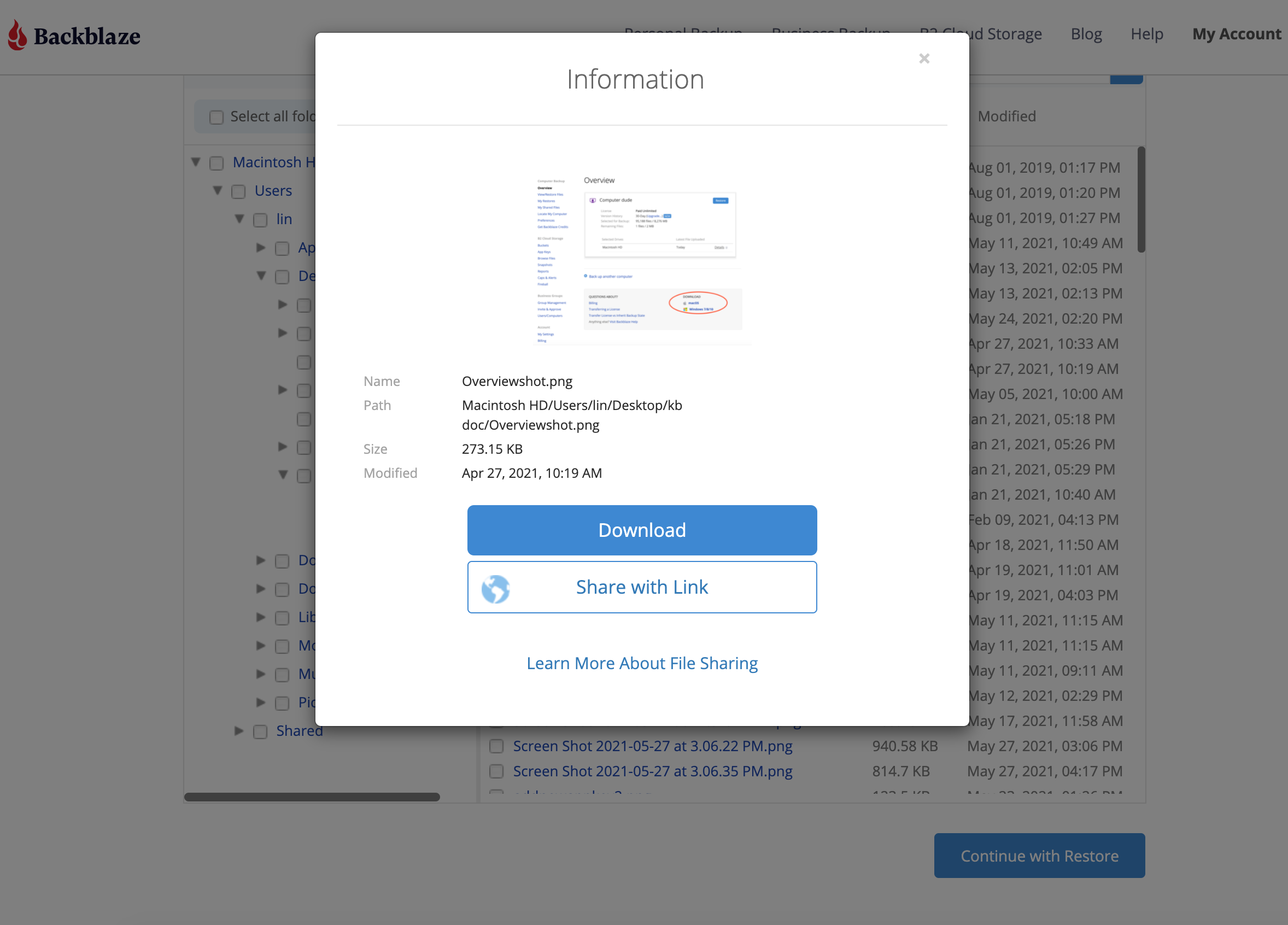 If the file type is not currently supported for preview, the file type icon will be displayed rather than a preview.