When creating a Cloud Replication Rule you may notice that when you select the same region as your source bucket, the source account will auto-populate to the destination, but if you select a different region for the destination you are presented only with the options to either authenticate an existing account or create a new destination account as shown below.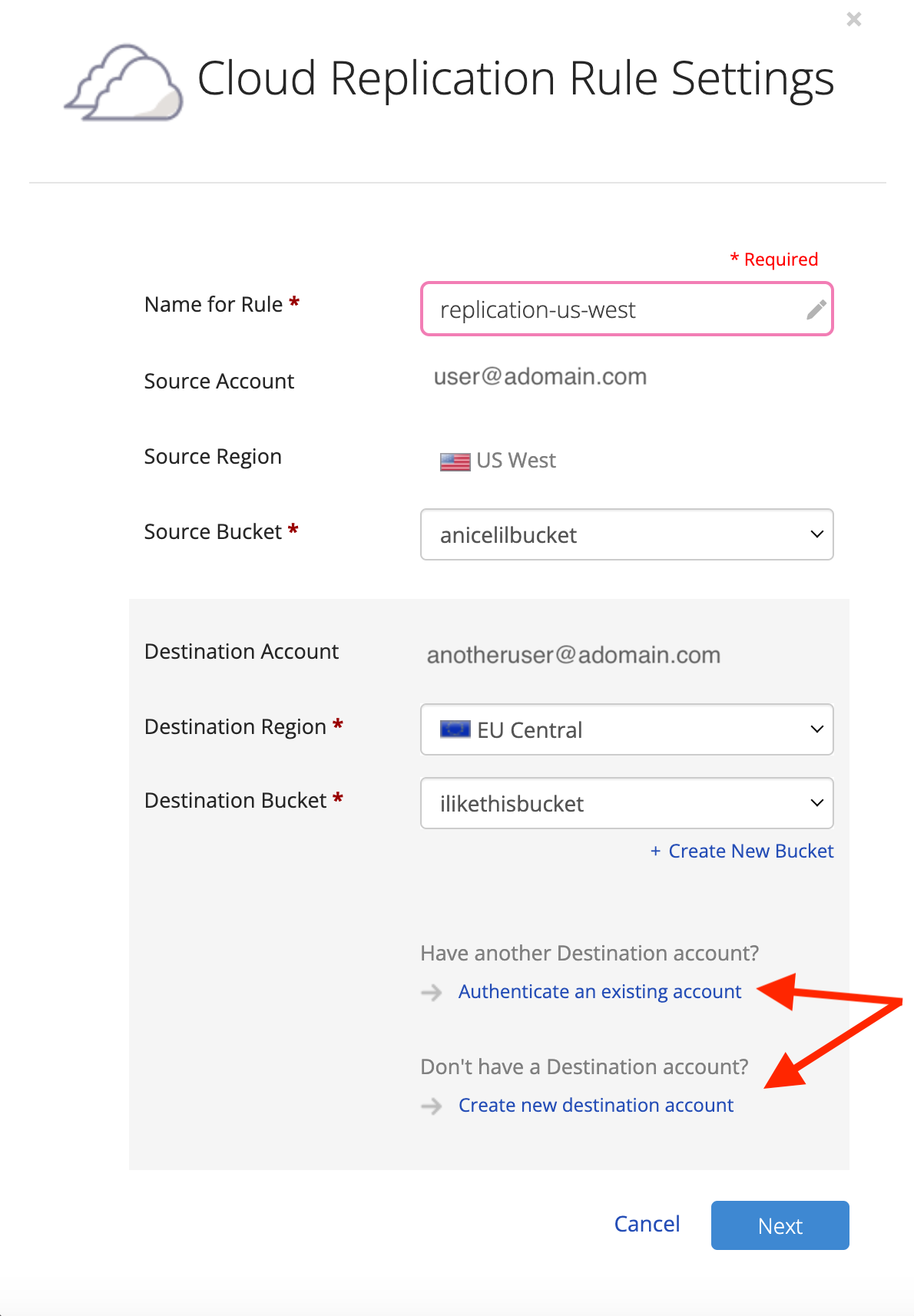 This is because an account can only exist within a single region, and there is currently no way to have an account with data in multiple regions. So in order to replicate data to another region a separate account located in that region is needed.
For more information please see our article Can I have multiple regions under one account?
Please note that having a replication rule where the destination is another account will result in two bills, one to the source account and one to the destination account, as opposed to replications rules where the source and destination buckets are housed in the same account. This also means, there are two accounts with file information. To access the stored data, you must use the authentication keys or login information to access both the source and the destination account.
For more information about Cloud Replication see here .
For further assistance with Cloud Replication please email support at: B2Feedback@backblaze.com