To enable B2 on an existing Backblaze account, first login to the Backblaze account with the registered email address and password. Once logged in, select the 'My Settings' link from the left side navigation. At the bottom of the 'My Settings' page, B2 can be enabled under the 'Enabled Products' section.
When activating B2 on your account, you will be prompted to enter a phone number that must be verified via SMS. Being able to receive SMS messages is required in order to use B2. Click on Verify Mobile Phone Number.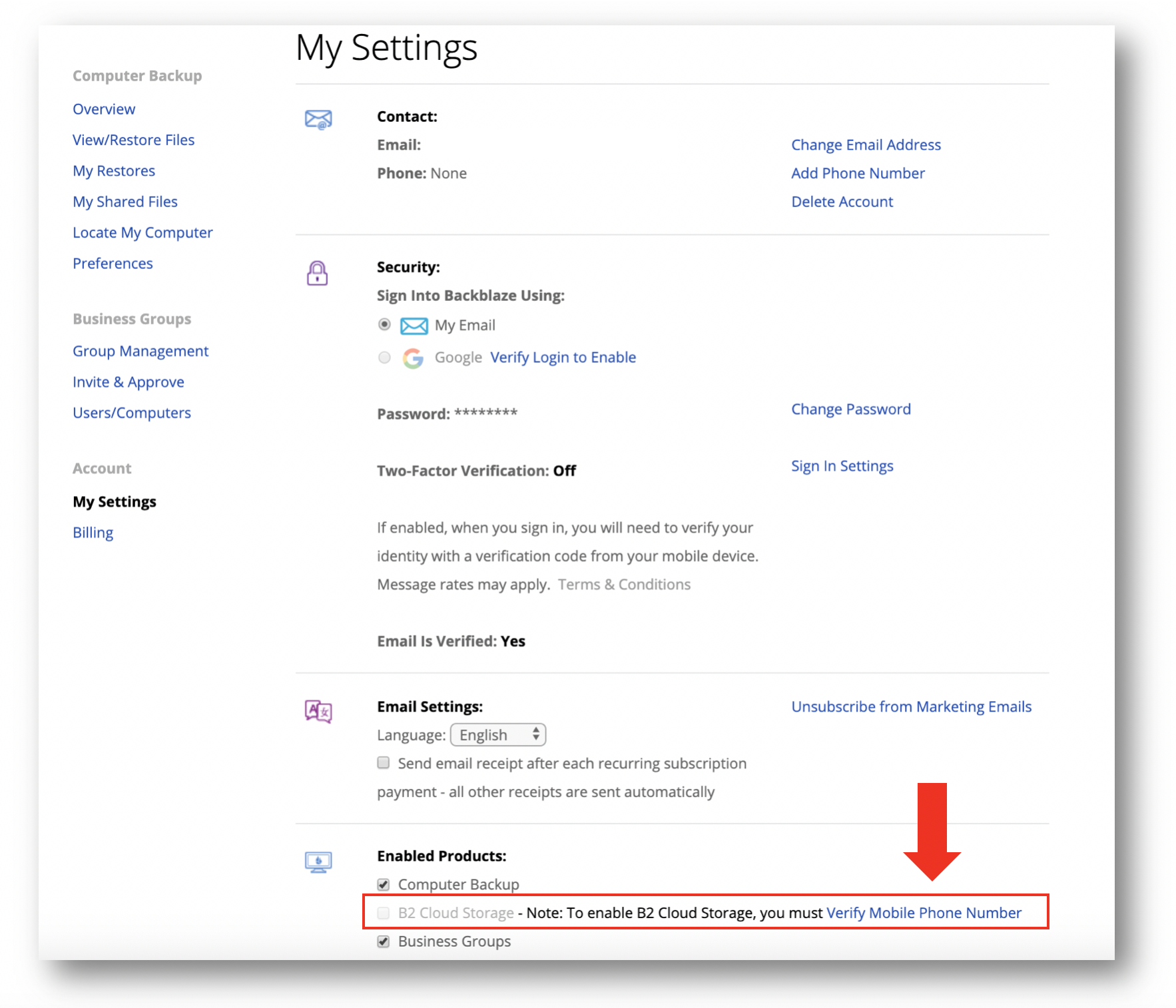 A window will appear and ask you for your Backblaze password and your mobile number. Once you have entered that information click on Send Code and a 6 digit code will be texted to you. If you have not received the 6 digit code after 5 minutes, please click Send Again. Enter the code into the box provided and click Verify.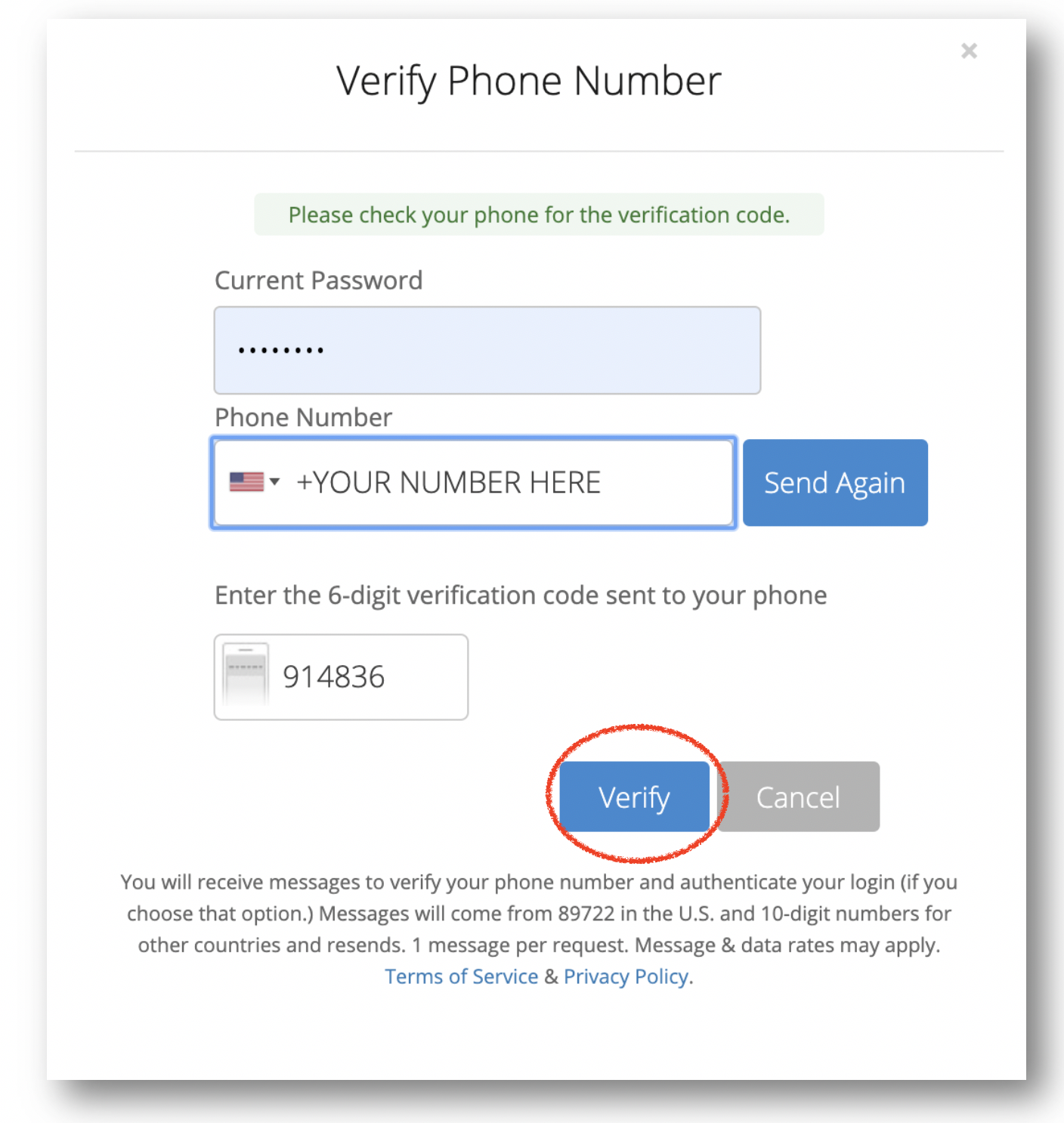 A warning will appear alerting you to the fact that you will need to sign in to your account again if you decide to enable Two Factor authentication during this process. Click Continue to enable Two Factor authentication, or Close to proceed with enabling B2.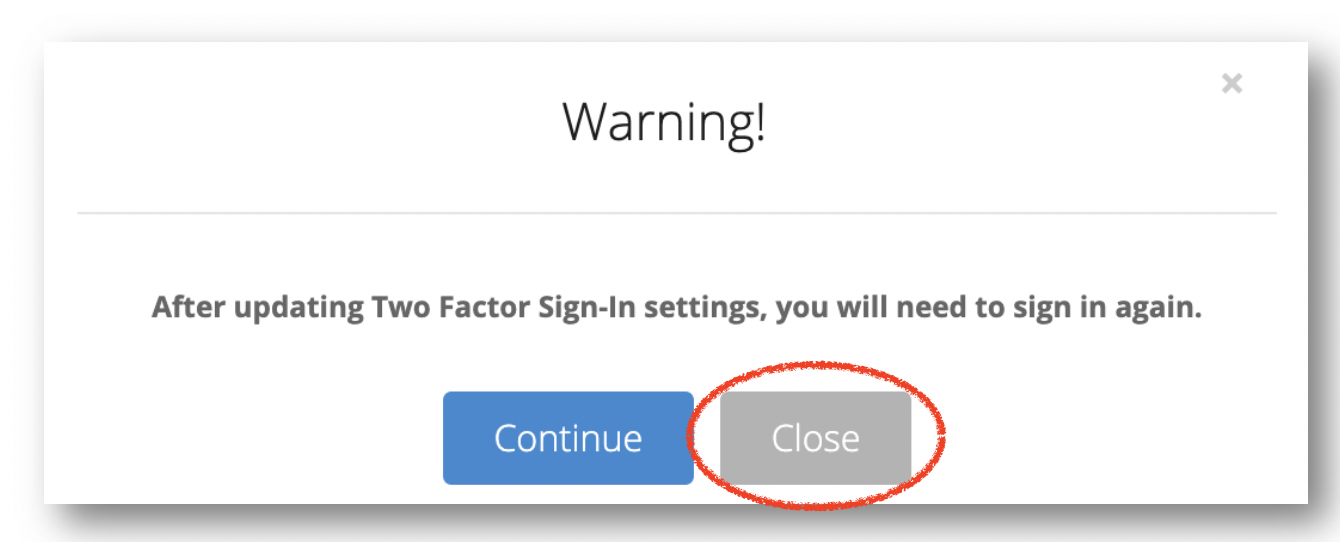 After closing the Warning window you should now be able to tick the box for B2 under Enabled Products on the My Settings Page. When you tick the box you must agree to B2's Terms and Conditions. Click Okay to accept or click on Terms and Conditions to review them.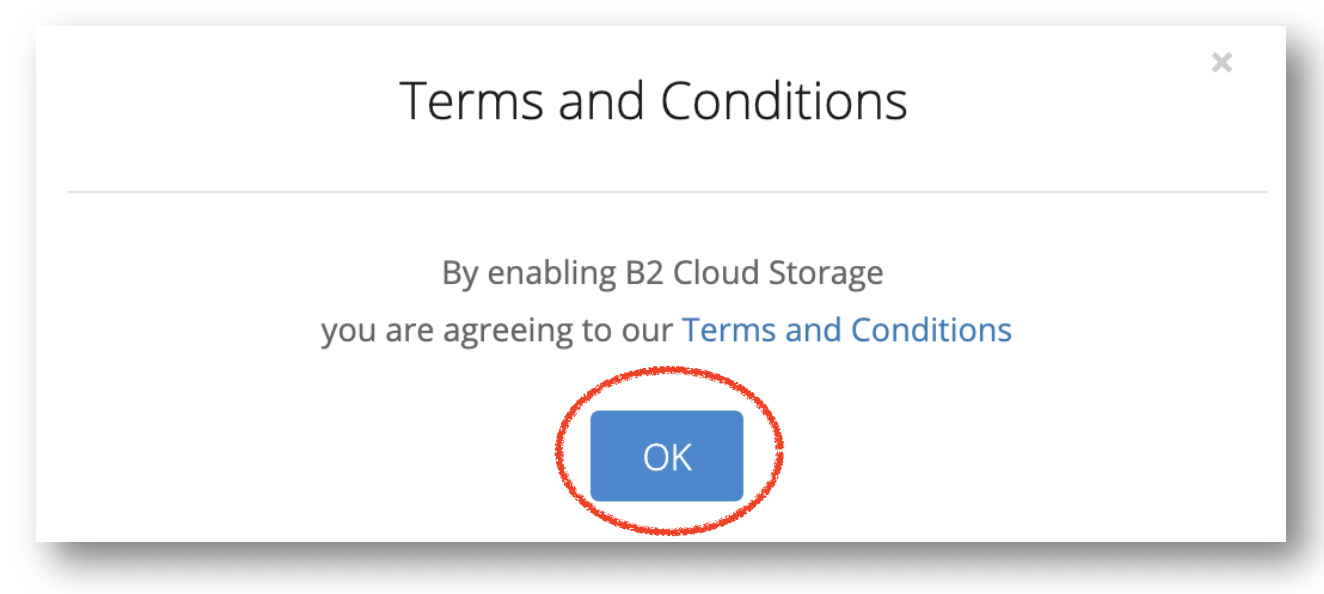 Once B2 is enabled you will have new B2 options under the left-side menu.