The Master Application Key ID for an account can be found at the top of the 'App Keys' page of the Backblaze website, once signed into the Backblaze website. See the below screenshot.
The Master Application Key is only shown when generating it and is not shown again, so make sure you save this in a secure location if you plan on using this more than once.
On the same page, non-master app key and app key ID pairs can also be generated with specific access rights.
For a detailed look, the documentation for app keys and app key IDs can be found here: https://www.backblaze.com/b2/docs/application_keys.html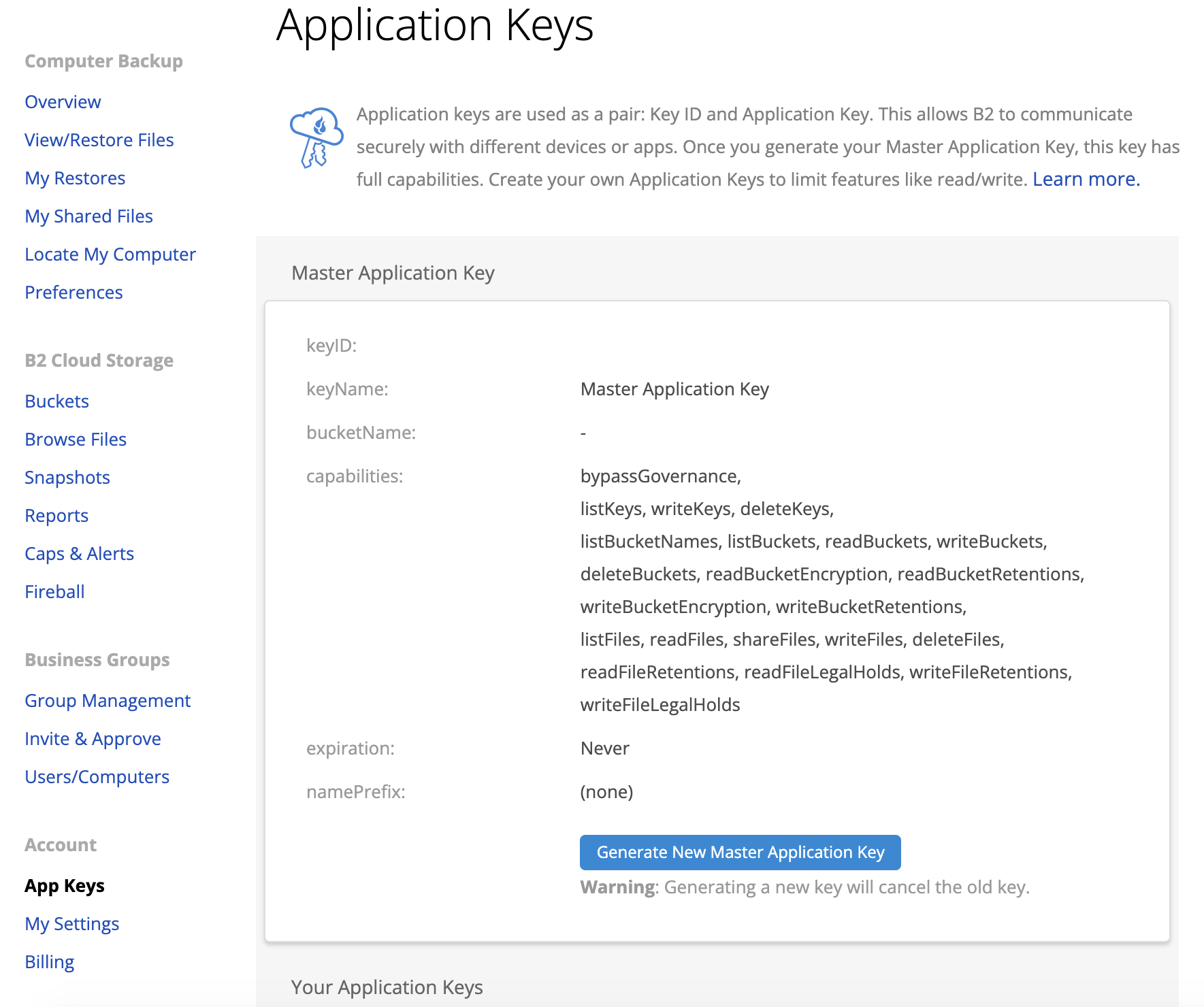 NOTE: The terminology for the Master Application Key ID was recently changed from being called the Account ID. If you are using an integration where the terminology has not been updated to reflect our change, the Master Application Key ID will work in place of the Account ID. For a non-master app key that has been created, you can use that key's keyID in place of an Account ID.